As any motorcycle lover hates to admit, motorbikes actually share a lot of qualities with automobiles, including regular servicing and investing in the best quality parts to ensure longevity.
Despite the added feeling of freedom we get from owning and riding a motorcycle, this feeling does not extend to the structural integrity of your bike. When it comes to choosing the right parts to carry you on the roads, it is not a decision to make lightly.
Wanting the best for you translates to wanting the best for your bike. Whether you're building a new bike or customising an old one, having an efficient and optimally built engine is likely one of your priorities. However, with so many cycle engine manufacturers in the market, often divided by opinion and personal preference, the question "what is the best engine" often remains.
After entering the market by selling aftermarket pushrods for Harley Davidson motorcycles, S&S Cycle has slowly expanded to become one of the most well-known motorcycle engine manufacturers in the marketplace. S&S motorcycle engines are notorious for their high quality and outstanding performance. While neglected maintenance obviously will reduce their lifespan and reliability, their products are built to last with proper maintenance.
As one of the leading suppliers on the market, what motorcycle engines do S&S have on offer, and which ones are most suitable for your dream bike build?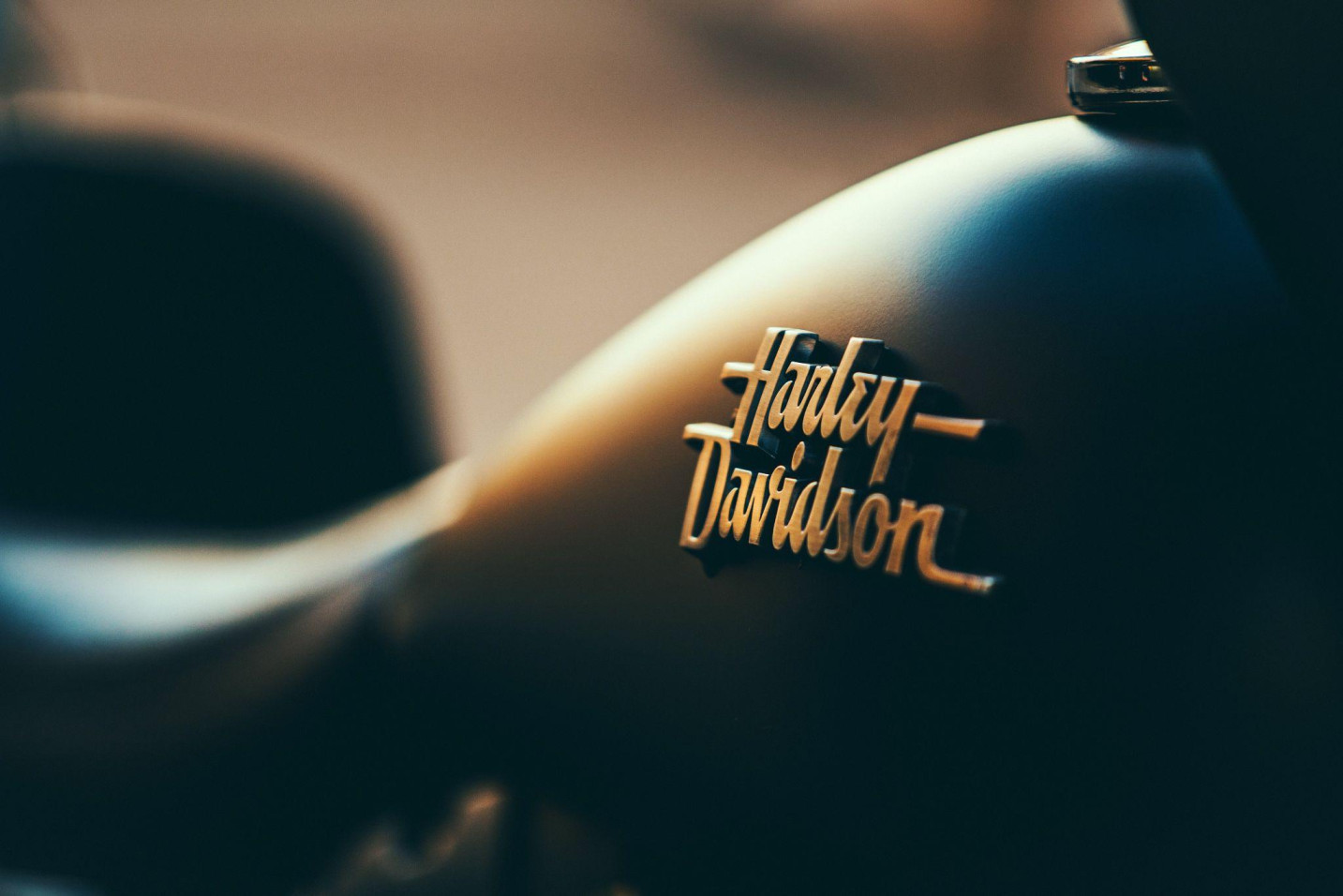 Who is S&S?
Proven performance since 1958, S&S Cycle has offered high-quality engine and manufacturing services since being founded by George J. Smith and Stanley Stankos in Illinois, USA. The two have since been known as "the engine guys", and it's clear to see why.
The Half Day Speedway, a local Chicago drag strip, started it all for George. In 1952 he was intrigued by the cash prize offered for the race and campaigned a 1939 80" Knucklehead Big Twin that he modified and named "TRAMP". After scrounging parts and building the bike's base, he tried a few different tactics to ramp up the speed and power of the bike.
He modified the cylinder heads to improve his final speed by welding up each head to accept a separate Riley carburettor and switched from gasoline to a nitro methane-based fuel that improved combustibility and stability to achieve maximum power. After trial and error, his bike won the race by defeating all competitors with an elapsed speed of 123.45mph.
With a new ego boast and a goal to continue making strides in the motorcycle industry, he teamed up with Stanley Stankos in 1953, and what a great business decision that was. The two then worked tirelessly to purchase quality machinery that produced quality parts and focused on quality and consistency over quantity.
Throughout their time building up the company, the pair concentrated on selling high-performance pushrods for Harley-Davidson motorcycles. Today, demand remains high, and they still make parts for a variety of V-Twin bikes under the current president, Paul Skarie.
Popular S&S Engines
S&S specialises in high-performance engines across the board. From big and bold engines to smaller yet powerful ones, options are available to suit your aesthetic preferences and need for speed.
111CI Evo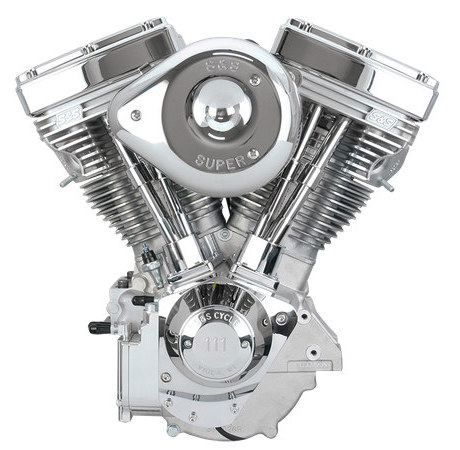 If engine longevity and minimal vibration are what you're looking for, this is the engine for you.
With a shorter overall height than any stock motor, the 111CI Evo makes for an easy fit. However, don't let this simplicity fool you. This product is truly as tough as nails.
Features and benefits:
Super Stock Ignition
4-1/8in. Bore x 4-1/8in. Stroke
Short stroke produces less vibration & longer engine life
9.8:1 Compression Ratio
HVHP (High Volume High Pressure) oil pump
S&S 585 cam & lightweight single coil valve springs minimise valve train noise
Forged Pistons
Forged Rocker Arms
Super E Carburettor
Gloss Black rocker covers, tappet covers & cam cover<l/i>
Includes Electric Compression Release
93CI Alternator / Generator Style Panhead Engine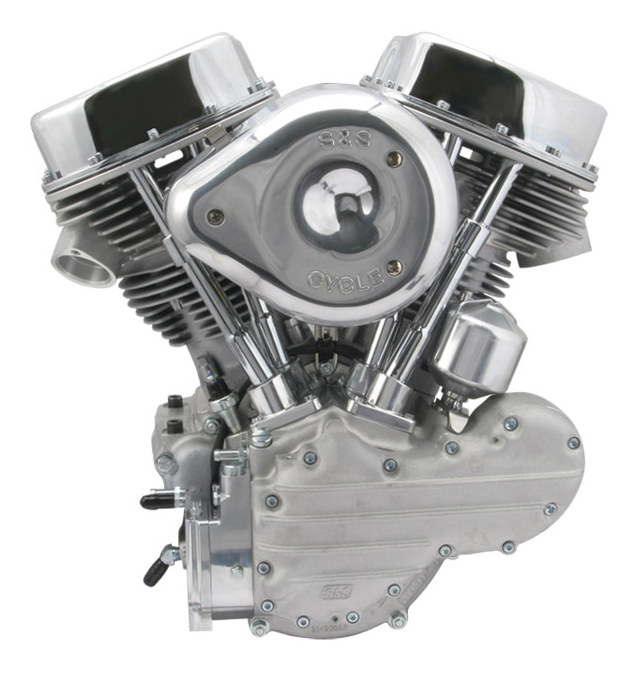 If you're searching for that vintage nostalgia, but don't want to compromise on modern technologies, this engine could be the choice for you.
Designed with retro styling yet modern technology, this engine will transport you back to the '80s with optimal power and speed.
Features and benefits:
3-5/8in. Bore x 4-1/2in. Stroke
8.5:1 Compression Ratio
Forged Pistons
Super E Series Carburettor
Cast generator Cam Cover
124in. Twin Cam A Engine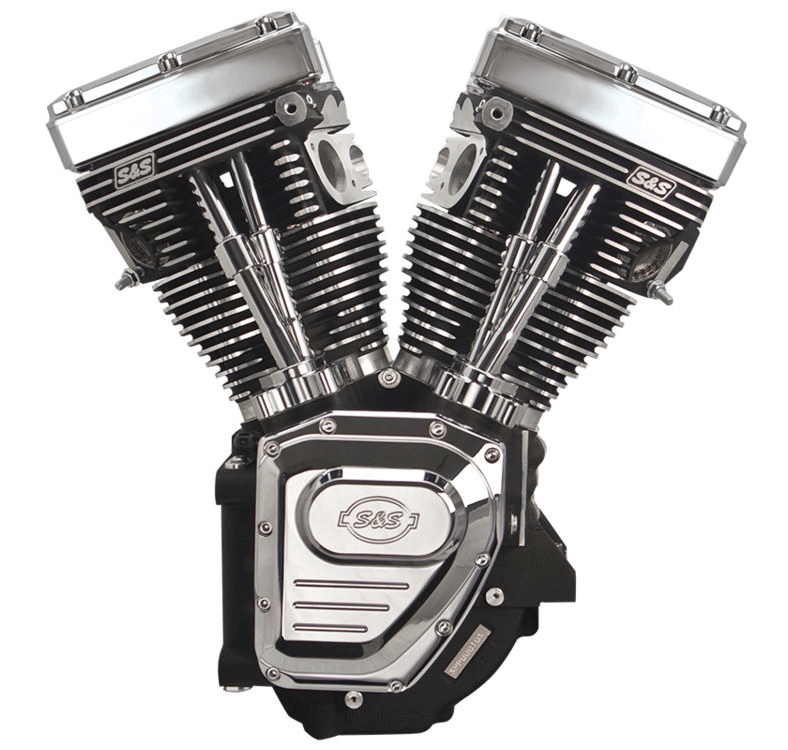 With the 124in. Twin Cam A Engine, you don't have to get rid of your existing performance upgrades for your previous stock engine. Instead, S&S has offered T-Series engines for 1999-06 big twins without fuel or ignition systems so that you can use your existing parts on this new engine.
Built with an emphasis on power, this is an excellent option if you're after an engine that packs a punch.
Features and benefits:
Bore: 4-1/8in.
Stroke: 4-5/8in.
Cam: 640 Gear Drive Easy Start
Compression: 10.8:1 (Forged Pistons)
S&S are an extremely established engine manufacturer with endless engines and engine products on the market. We have given you a snapshot of a few of the varying engines they offer, including their features and benefits. However, every S&S engine is undoubtedly reliable and able to keep you safe on the roads. Individual engines have their own pros and cons, but it is ultimately up to your bike build goals as to what engine you choose.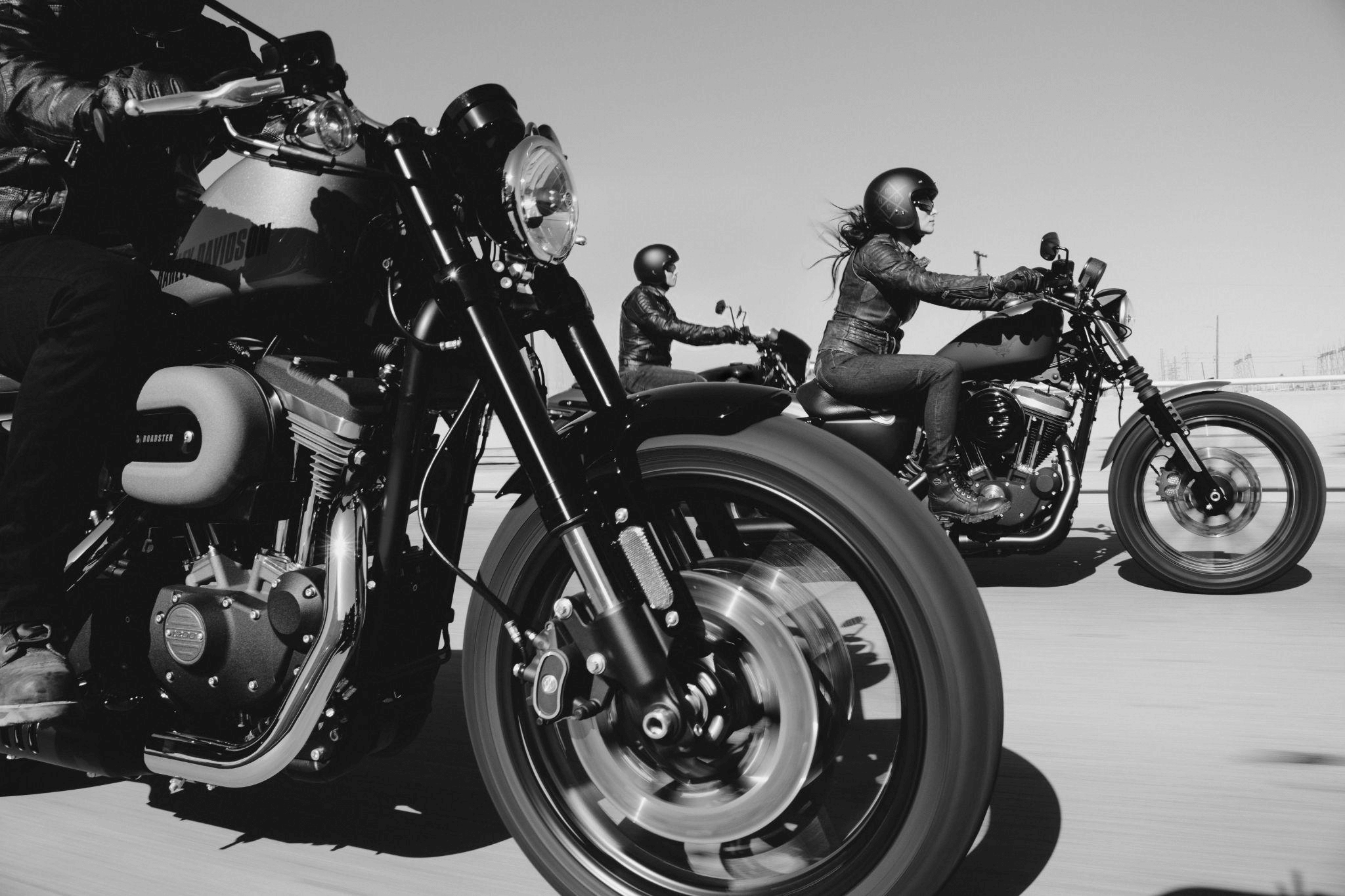 Power Your Engine with Taverner Motorsports
With over 47 years of experience, Taverner is a family born and run business that shares many of the same values for family tradition and motorcycles as S&S. We are passionate about providing our customers with the highest quality services and motorcycles of their dreams.
Our years of experience have provided us with extensive knowledge of motorcycle parts and manufacturers, making us feel confident in the products S&S have to offer.
Taverner's custom bikes are made with care and dedication, meaning we have trialled and analysed the best parts on the market. To see whether our services live up to our standards, you can see our projects for yourself at our workshop located in Bowen Hills. If you're after more information, give us a call on 07 3148 5288 or request a quote online.
Whether you're a new motorcycle enthusiast or a seasoned veteran, you can find out more about the history of bikes, the hidden nuances and niches, and what trends to look out for in our newsroom. If you love bikes as much as we do, there's nothing we want more than to help you achieve your custom motorcycle goals.