Welcome to Taverner Motorsports, the independent family business helping Brisbane's two-wheeled community since 1975. We are a long standing family business based around tradition and passion for the motorcycle scene. From the early days in Bathurst in the 70's to where we are now in inner city Brisbane, we've spent the last 40 years perfecting our trade to the highest quality and we can't wait to see what the future brings.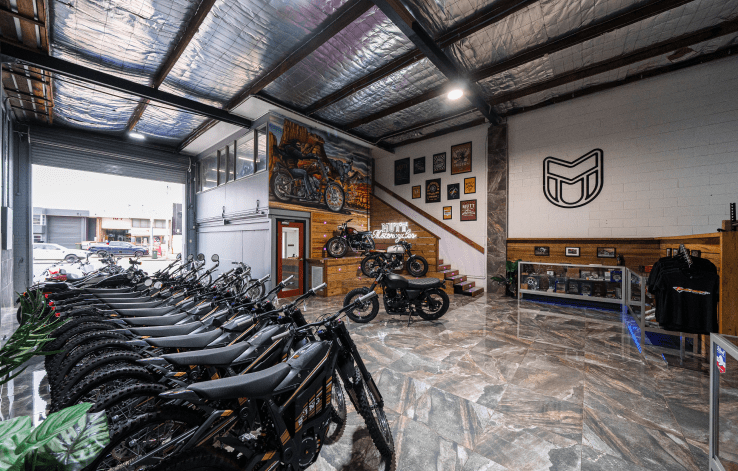 With over 90 years combined experience we've serviced, repaired and modified almost every model you can think of. Every single person who works here rides and we are just as passionate about your bike as we are our own. Whatever your bike, whatever your need, please get in touch as we'd love to help out.
The Taverner families love of motorcycles started early with Paul Taverner on his BSA Chopper or Norton Commando where he terrorised the streets of his home town of Bathurst and only a few years later went on to open his first bike shop 'Street Bike.' The reputation of the Taverner name followed from there to what it is today – being known locally and throughout Queensland for being outstanding, trustworthy and one of the best in the business.
Paul's son Joe was also bitten by the motorcycle bug early and he now holds over 20 years' experience of his own. He has been on the tools since he was 14, then on to drag racing and building bikes night and day,
picking up the tricks of the trade while working by his father's side before he had even begun his formal study of mechanical engineering. Over the last 47 years countless motorcycles have been built, raced, repaired and serviced all by the Taverner men and have continued to be a part of many trophy winning performances and custom motorcycles along the way. Combined, the two of them now hold over 60 years' experience in the trade and that, along with our invaluable support team, is what has made our business an industry leader that is continually producing reliable, top quality work and cutting-edge performance machines year in, year out.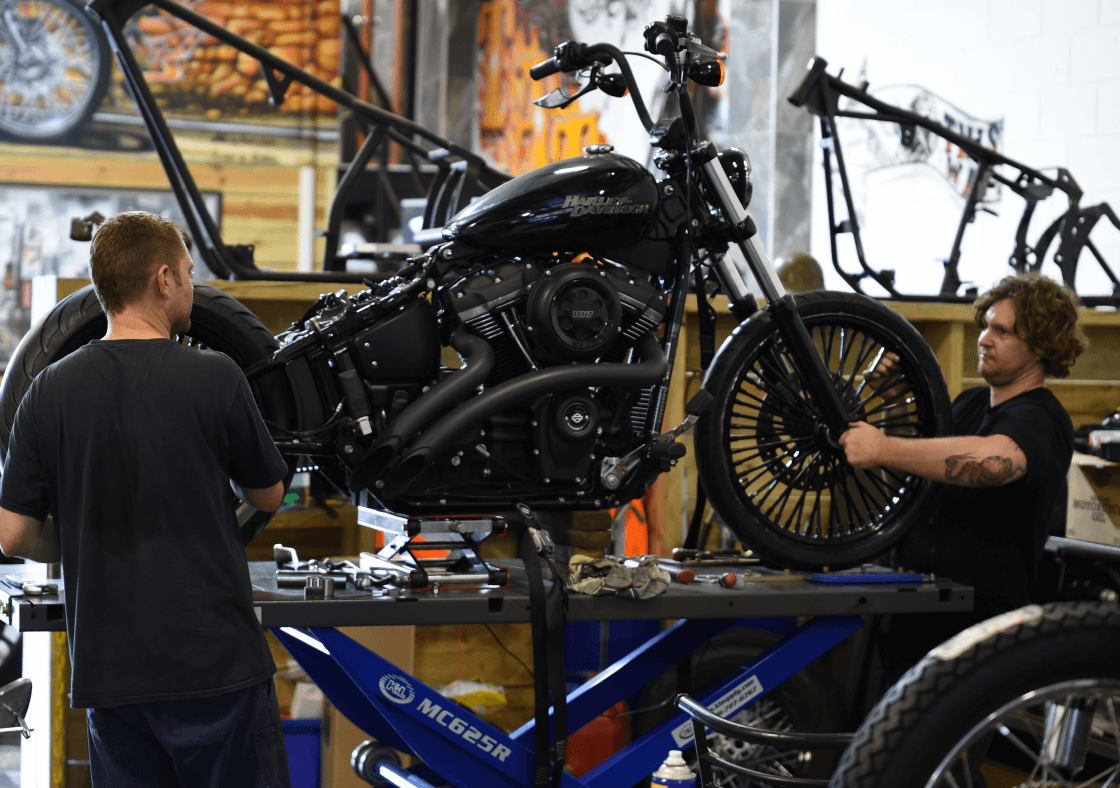 Our large network of parts suppliers worldwide and local paint, finishing and machinery partners make any major custom, restoration build or just a minor service job a cost effective and time efficient process for our loyal customer base. We supply and use only the best and in return we have been rewarded with loyal clientele that have followed the Taverner name throughout the many years we have been providing our services. Trust in us like so many others do and we guarantee you'll leave our business satisfied and go on to become another loyal customer.
The team here at our motorcycle mechanic and dealership consists of our expert and head mechanic Joe Taverner, previously of Taverner Motorcycles. Keeping it in the family we have Joe's father (and the man behind the Taverner name) Paul, who lends his 45+ years of knowledge to the rest of the team.
Next, we have Jimmy who is our fourth year apprentice who is only months away from being a qualified mechanic. Did we mention he is killer on the tools? Rounding out the team is our newest junior, Brandon. He kicked off his apprenticeship in late 2022 and has surprised even us with his passion for motorcycles. Next up in the workshop we have Brian, our parts specialist.
Brian has been with us almost 2 years and spent the 3 years prior at Morgan & Wacker's in Newstead and handles all of our customer enquiries, quoting and parts sales. He is an expert in the area and has over a decade of experience as a spare parts interpreter, specialising in aftermarket and genuine Harley Davidson spares. Rounding up the workshop we have Tristan, our parts and service assistant with a focus on Japanese bikes. With Brian as his mentor we know he will be a parts guru in no time. This makes up the workshop side of the team, but we have a dedicated team of sales consultants ready to help you find the motorcycle of your dreams. And we can't forget Cat in admin. She is first point of call in the business and on hand to deal with all of your enquiries and the sales side of things.

Our journey originally started as 'Street Bike' in 1975 in Bathurst when Paul Taverner opened his first motorcycle workshop.
We have had the fastest 1340cc Harley in Australia for the last 20 years. Drag racing is in our blood.
At age 14, Joe Taverner began an apprenticeship with his father Paul. Since taking over the reins and partnering with the Cross family, our full mechanical workshop and dealership offer pre-loved, new bikes on our newest platform. We're always ahead of the game due to our passion for all things two-wheeled.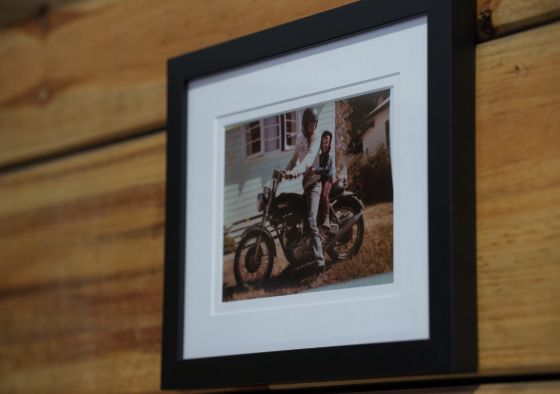 Some of our most commonly asked questions are answered here. For other queries please contact us directly, so our team can assist you.