Harley Davidson Custom Upgrades
Are you looking to upgrade and personalise your Harley Davidson motorcycle? Look no further than Taverner Motorsports in Brisbane. Our experienced technicians are skilled in customising Harley Davidson motorcycles to your exact specifications, turning your vision into a reality.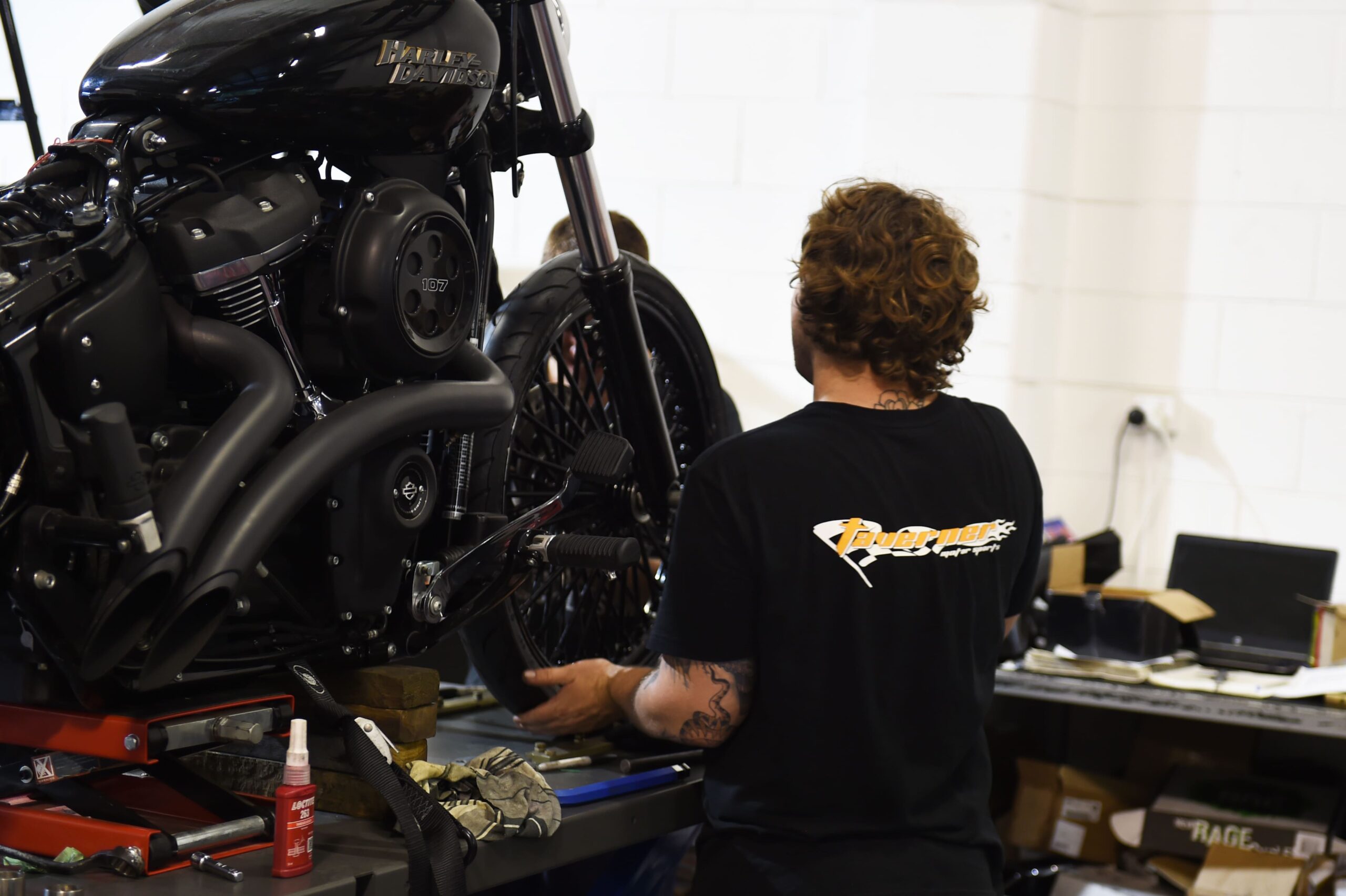 We are a top-notch destination for anyone looking for Harley Davidson custom upgrades. With our experienced technicians and expertise in TwimCam and M8 models, we can help you transform your Harley into a personalised machine that reflects your individual style and preferences. We offer a wide range of custom upgrade services, from cosmetic upgrades like custom paint and powder coating to performance upgrades such as engine work, suspension upgrades, and exhaust systems. We work closely with each customer to understand their preferences and offer personalised solutions that cater to their specific needs. Our motto is simple – as long as you can name it, we can customise it however you want it!
One of the most important and essential custom upgrade services for any Harley is the exhaust system. We offer top-quality pipes from popular brands such as Rinehart, Vance & Hines, Bassani, and Trask. We can help you choose the right exhaust system based on your goals and preferences, whether you're looking to increase power or change the sound of your bike. We understand that the exhaust system is a crucial component in a custom upgrade, and we make sure to use only the best quality products that fit your needs.
We also offer a wide range of custom components, parts and accessories for Harley Davidson motorcycles. We can customise everything from handlebars to wheels to guards, and we have a large selection of stock length, undersized, and extended cables and lines in black plastic, black braided, and chrome braided finishes for all Harley Davidson models. Our modifications are all undertaken in accordance with Australian standards, and we have an engineer on our team to ensure all modifications we make are 100% legal and comply with ADR regulations, ensuring that your motorcycle will stay compliant for road registration and insurance purposes.
Our custom build Harley Davidson gallery showcases some of the different custom components we have to offer, each of which can be tailored to any make or model. Whether you're looking to make a single modification or take your custom build all the way through to completion, we can help you achieve your vision. We pride ourselves on providing the highest level of customer service and quality workmanship to ensure that you're completely satisfied with your Harley Davidson custom upgrade experience. Contact us today to schedule a consultation and let us help you transform your Harley Davidson into the motorbike of your dreams.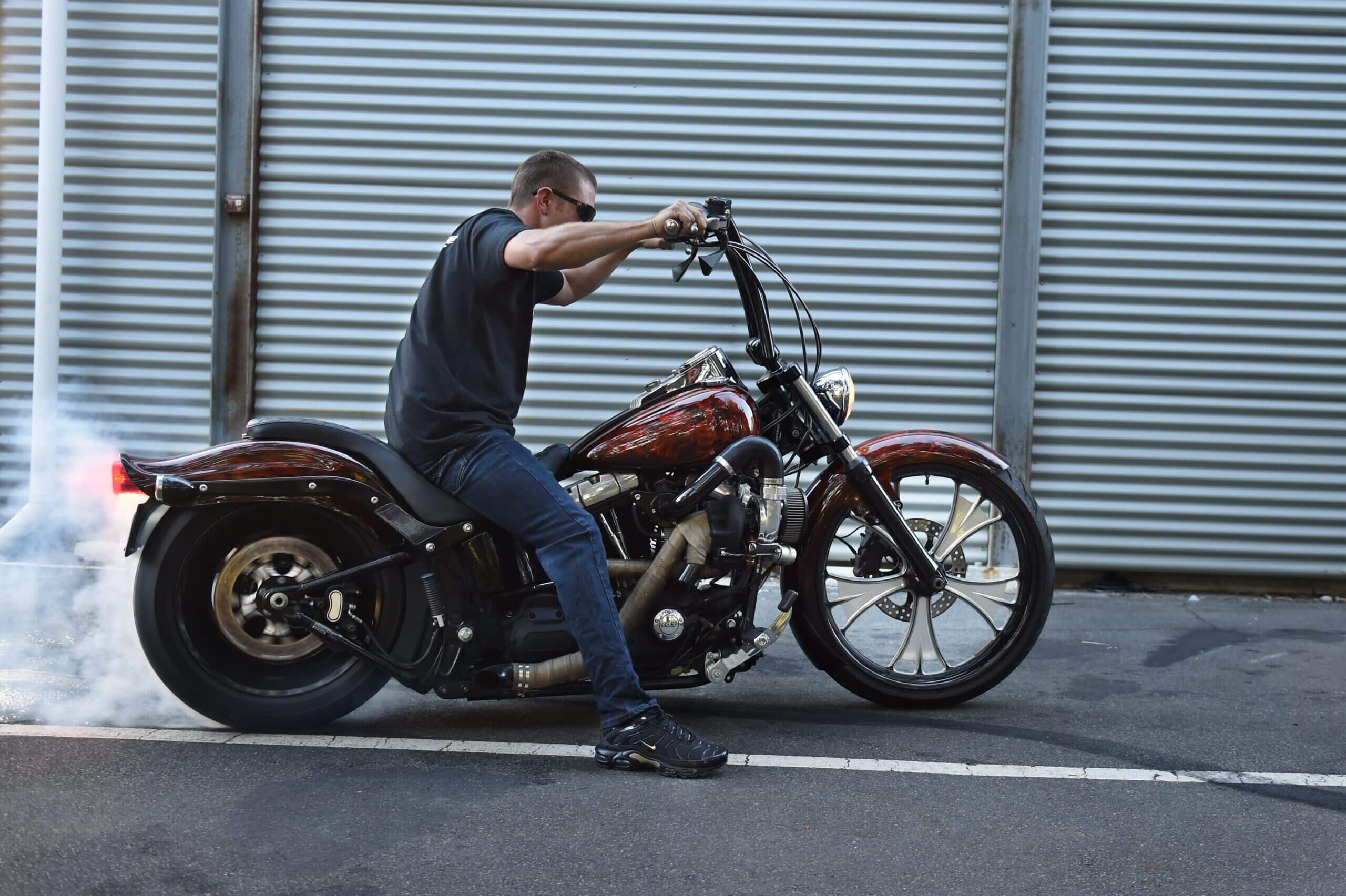 This is a worthwhile upgrade for any service. These exclusive, hard-to-get filters are largely considered the world's finest oil filters and are proudly made in the USA.
We carry filters to cover most Harley Davidson models from 1984 up and some other common fitments (the latest model Triumphs, Victory motorcycles and Polaris Indians).
They are available in various finishes, including machine cut, black powder coated and black edge cut, to name a few.
We are more than happy to do special orders for fitments that we don't carry; they are a worthwhile investment for anyone who loves their motorcycle and wants the best for their engine.
These can be added as an upgrade to our services options, or we can simply supply the Harley Davidson filter for you – these are also available for most automotive fitments for those who love their car as much as we love our motorbike. Australia-wide postage is available.
Please contact us directly to learn more about Harley Davidson Custom Upgrades.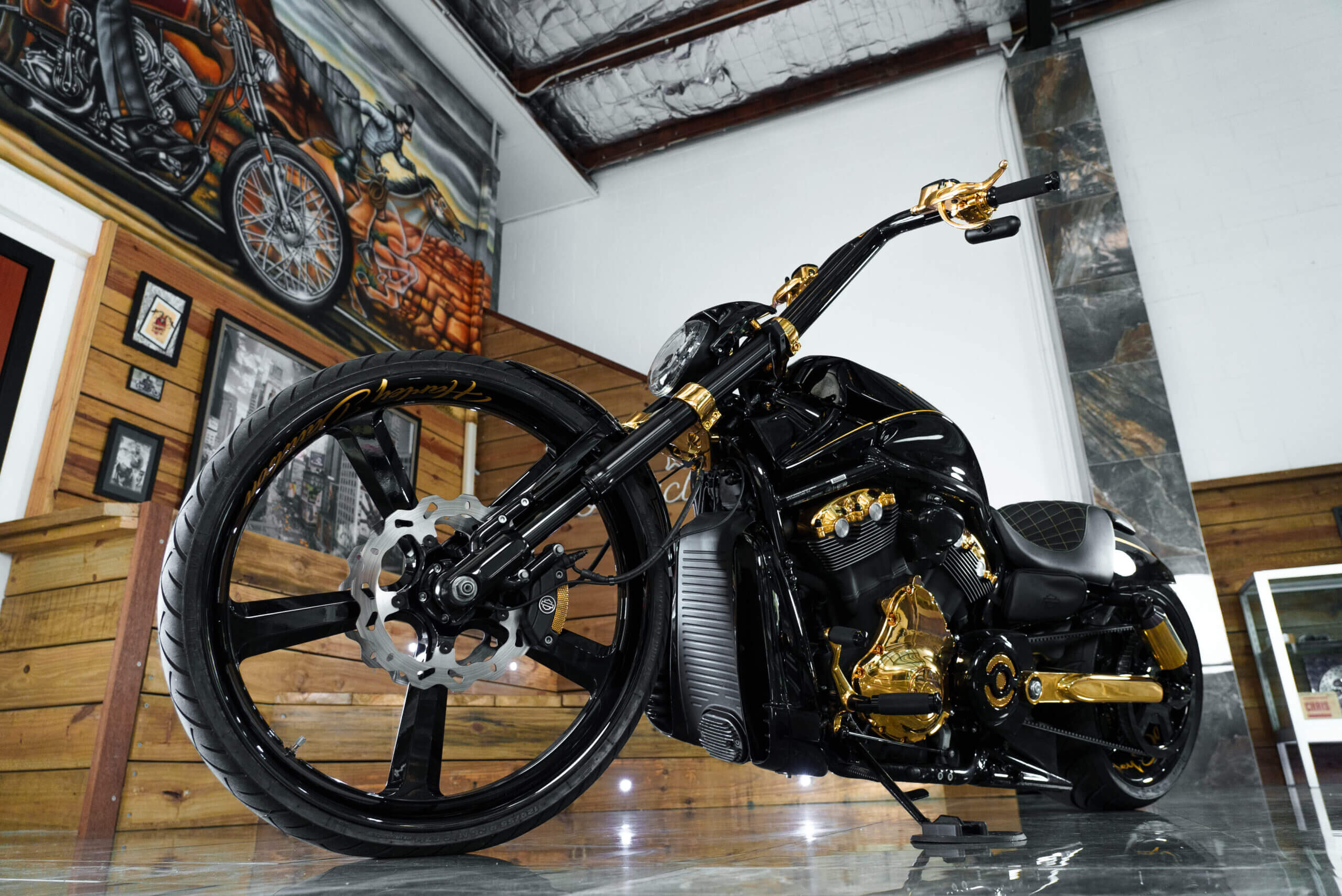 "Professional Service 10/10. I highly recommend any customisation to your bike by the crew - this lads know bikes - best in the business"
"The only people I would trust to service or build my Bike. 2 generations of experience. Old school knowledge and new school knowledge."
"Brought the bike in for a major service and new tyres. Brian and the team was excellent. Service was great and you can tell they really put in that extra bit of effort in there work. Thanks for making such a major job so easy guys."
Some of our most commonly asked questions are answered here. For other queries please contact us directly, so our team can assist you.