One of the most common requests during our custom motorcycle services is changing the handlebars on their motorbikes. This can significantly impact rider comfort and longevity and is a game changer in the overall styling once you start customising your motorbike.
Whether you are a basketballer and 18" Apes aren't even a tall bar, or whether you are more suited to something that sits lower and closer, we love getting on board to help you get the most out of your custom build motorcycle.
Black or chrome, Apes or Drag bars, 1" to 2" thick, everybody's ideal bar will be different. Different brands are available through different distributors, including the one and only Australian-made Burleigh Bars, which is quite easily our most popular brand.
Most custom bars will run with internal electrics for a clean finish that not every motorbike offers from standard. Finish this off with braided lines in your choice of black, chrome or stainless steel. If you haven't already, now is the time to think about upgrading your grips or changing to a set of custom mirrors. Another popular request is micro front indicators during a motorcycle service.
For a detailed quote on custom workshop services or motorcycle repairs in Brisbane, contact us at (07) 3148 5288, so one of our friendly staff can assist.
Please contact us directly at (07) 3148 5288, so we can assist you with your enquiry.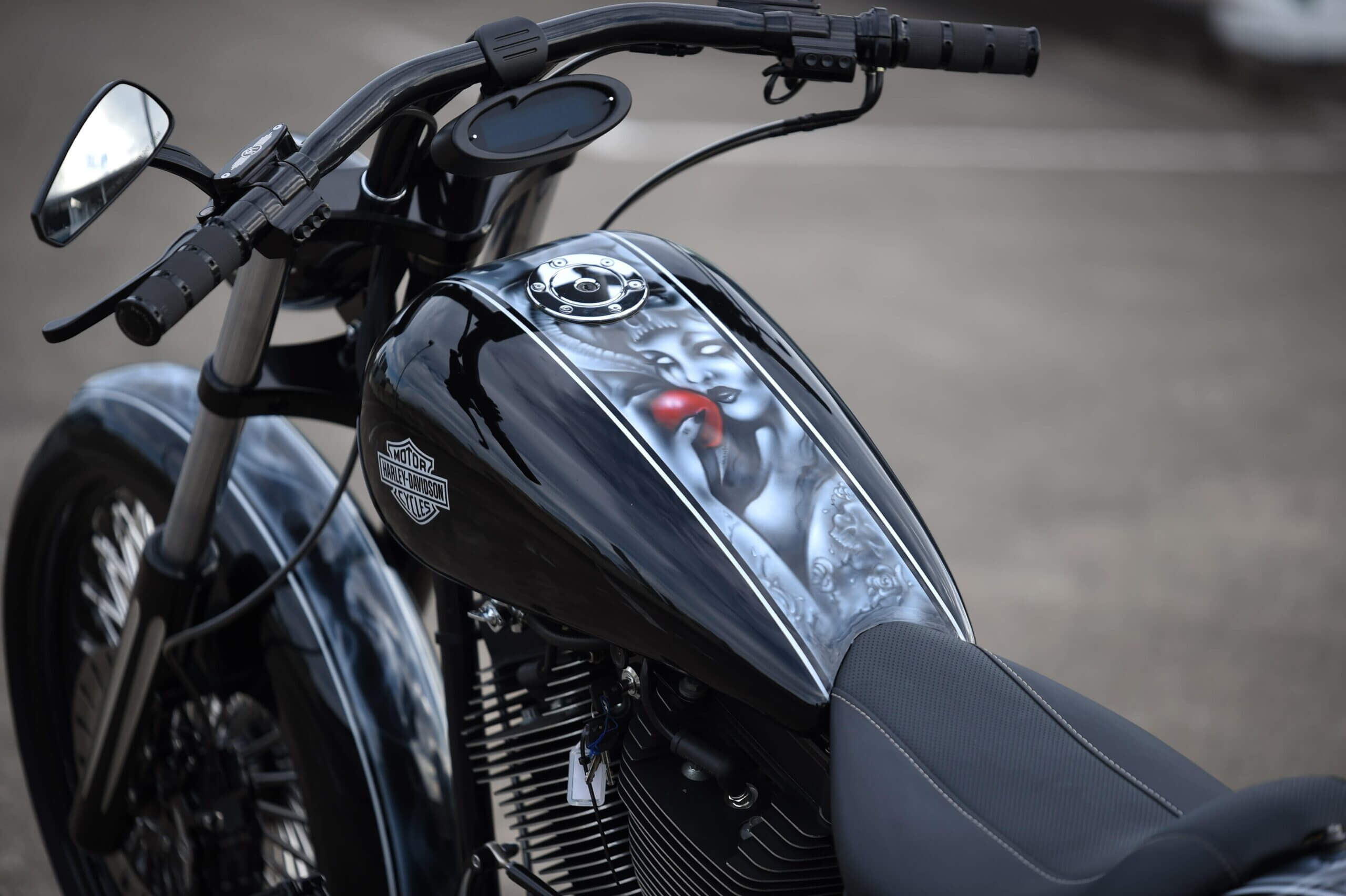 "Professional Service 10/10. I highly recommend any customisation to your bike by the crew - this lads know bikes - best in the business"
"The only people I would trust to service or build my Bike. 2 generations of experience. Old school knowledge and new school knowledge."
"Brought the bike in for a major service and new tyres. Brian and the team was excellent. Service was great and you can tell they really put in that extra bit of effort in there work. Thanks for making such a major job so easy guys."
Some of our most commonly asked questions are answered here. For other queries please contact us directly, so our team can assist you.