Mutt Australia, proudly the Australian distributor for the UK-born Mutt Motorcycles since 2022. We began as the Queensland dealer for Mutt back in 2019 and quickly grew to realise these were exactly what the Australian market needed, so when the opportunity arose to take over the distributorship, we didn't hesitate to take it.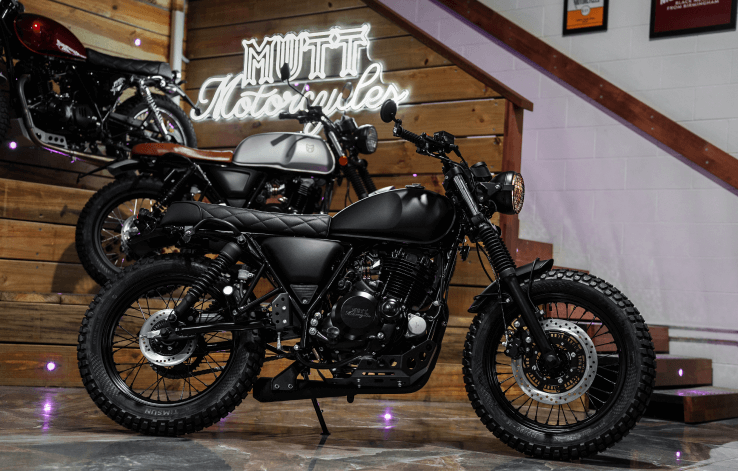 Mutt was created with a desire to provide a custom, small cc bike that was accessible to a bigger market yet without the price tag that would come with a custom-built one-off motorcycle.
A bit of history on Mutt Motorcycles, Birmingham.
Having spent 15 years working on everything from 1920s Indian to Harley knuckleheads through to classic Brit iron, Benny (one of the founders) was well adept at the tools and had created many custom builds along the way.
Taking the skills he had acquired over the years, he set to work from the ground up, creating something that could be affordable and still deliver a classic style with strength and a true custom vibe, but on a leaner machine. A bike that would be easy to handle, quick to respond, and adaptable to almost any riding condition.
And so the Mutts were born. It's no surprise that they took off, and Mutt is now a global brand with bikes being sold in a dozen countries.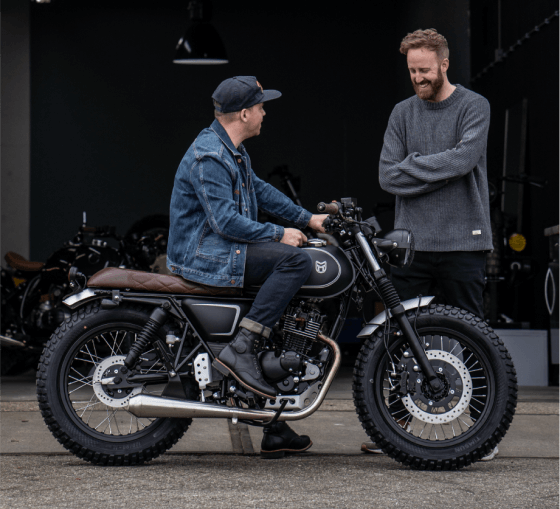 Our story with Mutt Motorcycles
We were approached in 2019 to become the Queensland dealer for Mutt Motorcycles by the previous Australian distributor. They had a chat with us, and while we were interested, we wanted to make sure we were happy with the brand and the quality before we wanted to be selling them out of our dealership, as we were yet to see one of these in the flesh.
They sounded great on paper, so we agreed to give them a go, so the guys personally made the drive up from Sydney to drop a Hilts for us to ride and generally thrash to see what we thought of them. This began our love of these motorcycles!
We knew straight away these were a game changer for the Australian market. Oozing that Steve McQueen vibe but with all the modern technology to make this bike have classic styling, safety and reliability.
So as soon as it was here, we threw some registration on it and immediately started cruising around the Brisbane streets on it. We have always had a focus on custom-built Choppers and Harley Davidsons, so this was a different style of bike for our guys to be getting out and about on, but everyone had a ton of fun.
Lightweight and easy to handle, the Mutt is an incredibly versatile bike. Being a 250cc range (although we know there will be bigger engine sizes coming) makes these the perfect bike for someone getting into riding while having enough grunt to be a city cruiser or a bit of fun for those getting off-road. We have riders of all ages (new riders and riders returning after years of being off riding) finding that the Mutt is the perfect ride for them.
Head over to our dedicated Mutt Australia site to check out a little more about the history of Mutt and the range of models available for the Australian market.