At Taverner Motorsports, we have a team of qualified mechanics who specialise in motorcycle repair work. Whether you need general repairs, component replacements, or troubleshooting, our experienced technicians are here to assist you.
From engine repairs and electrical system troubleshooting to brake and suspension repairs, we have you covered.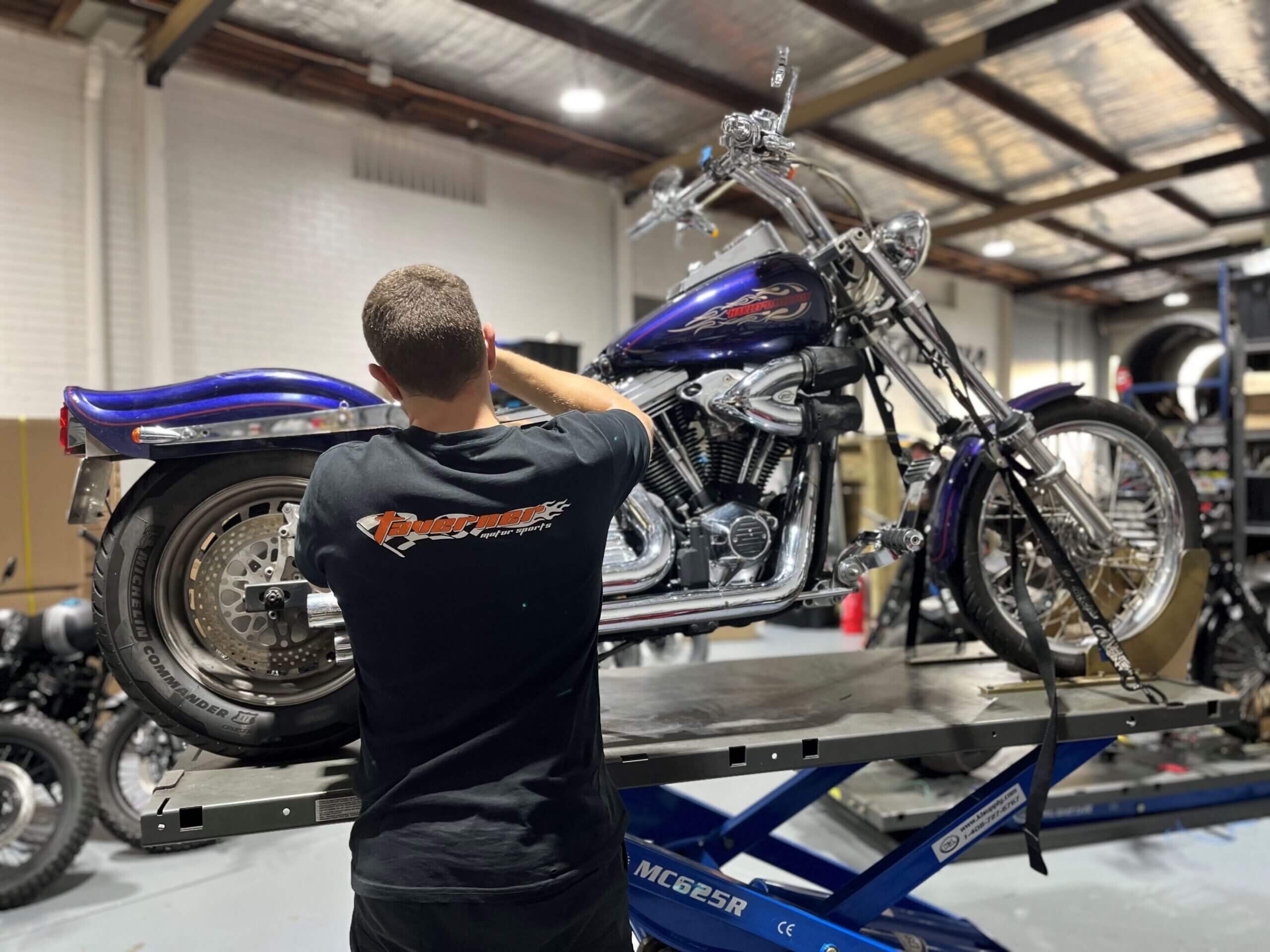 Our mechanics have extensive knowledge and expertise in handling various motorcycle models and are skilled in diagnosing and repairing a wide range of issues.
We understand the importance of using high-quality components for repairs, which is why we offer both genuine and aftermarket options. Our team can source and fit the necessary components to ensure that your motorcycle is repaired to the highest standards.
When you bring your bike to us for repair work, you can trust that we will provide a thorough assessment and transparent communication throughout the process. We will keep you informed about the repairs needed, the estimated costs, and the timeline for completion.
Customer satisfaction is our top priority, and we strive to deliver reliable and efficient motorcycle repair services. Our goal is to get your bike back on the road in optimal condition, ensuring both your safety and enjoyment of the ride.
If you have any repair needs or inquiries, please don't hesitate to reach out to us directly. Our friendly team will be more than happy to assist you and provide the necessary guidance to address your motorcycle repair requirements.
Please contact us directly at (07) 3148 5288, so we can assist you with your enquiry.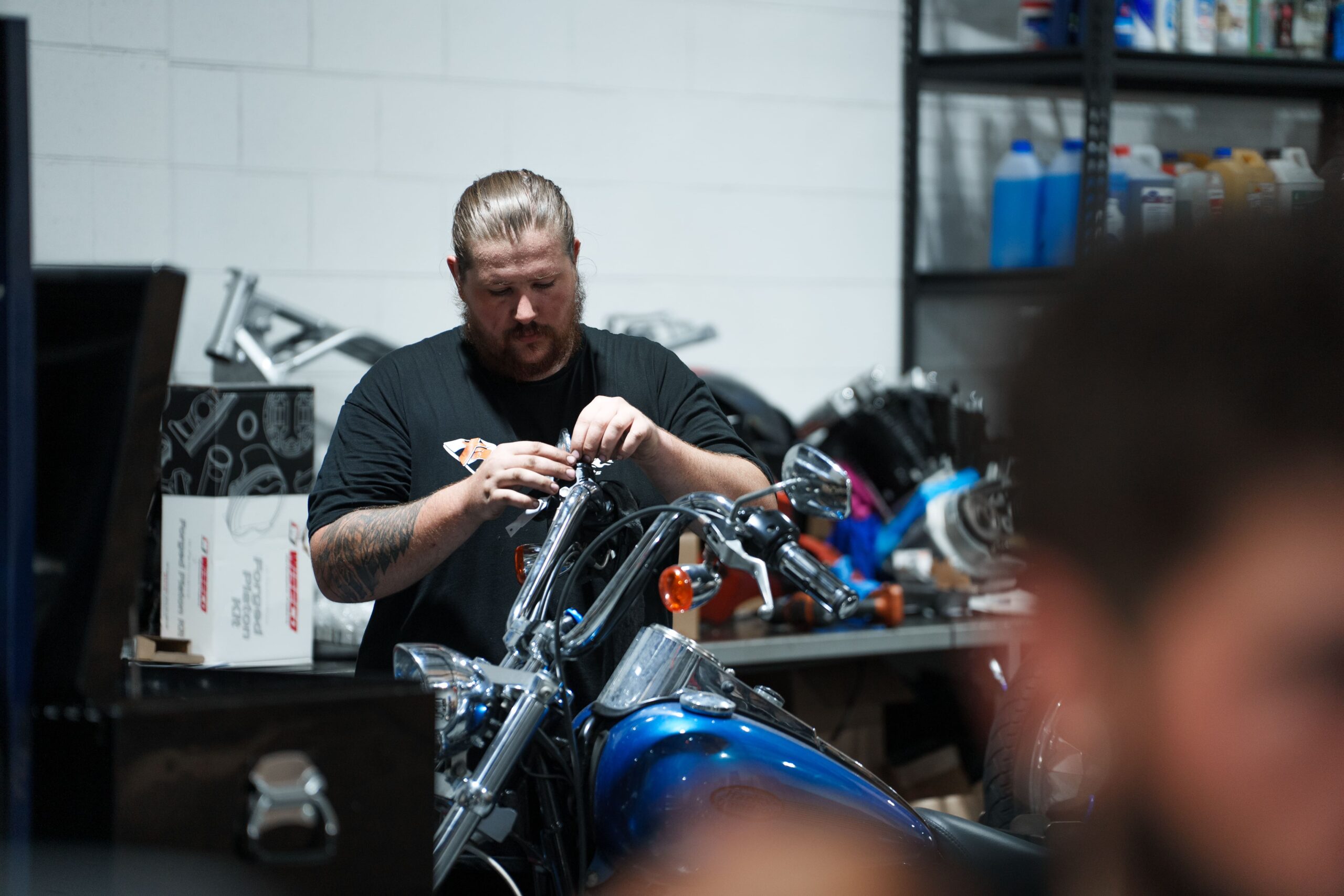 "Professional Service 10/10. I highly recommend any customisation to your bike by the crew - this lads know bikes - best in the business"
"The only people I would trust to service or build my Bike. 2 generations of experience. Old school knowledge and new school knowledge."
"Brought the bike in for a major service and new tyres. Brian and the team was excellent. Service was great and you can tell they really put in that extra bit of effort in there work. Thanks for making such a major job so easy guys."
Some of our most commonly asked questions are answered here. For other queries please contact us directly, so our team can assist you.