At Taverner Motorsports, we offer comprehensive routine maintenance services to keep your motorcycle in optimal condition. Our skilled technicians will perform a thorough inspection, checking key components such as the engine, brakes, tyres, and suspension. We'll also change the oil, replace filters, and adjust necessary settings to ensure your bike is operating at its best.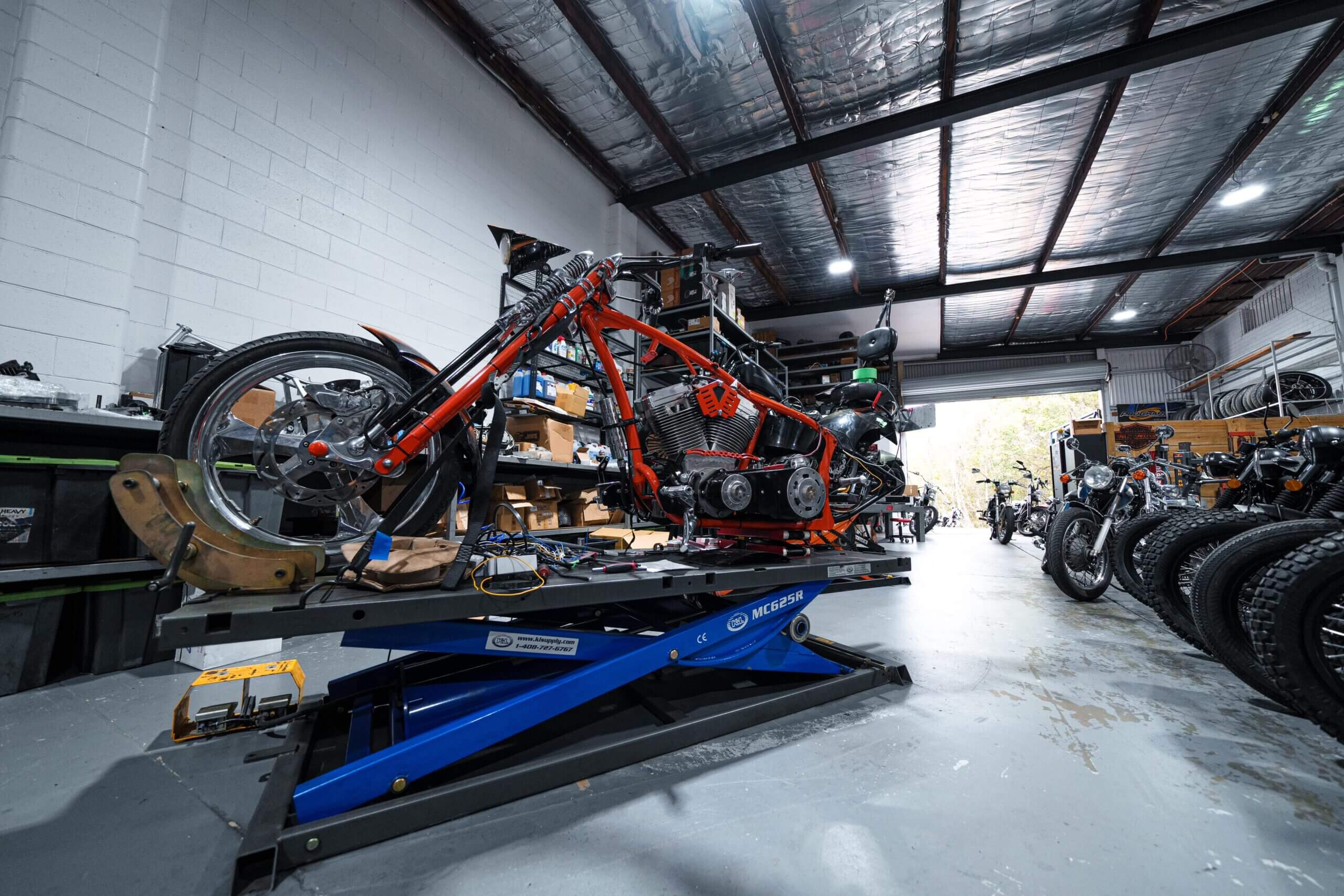 Regular motorcycle routine maintenance is essential to keep your bike running smoothly and ensure its longevity
Routine maintenance not only enhances your motorcycle's performance but also improves safety on the road. Not required as frequently as your standard servicing intervals and can be easily overlooked by the less avid, or perhaps newer, rider. It also allows us to identify and address any potential issues before they become major problems, saving you time, money, and headaches in the long run. With our expertise and attention to detail, you can have peace of mind knowing that your motorcycle is in capable hands. Whether you ride daily or occasionally, routine maintenance is a crucial part of responsible motorcycle ownership. It helps to preserve the value of your bike, maintain optimal fuel efficiency, and minimise the risk of breakdowns. Our team is dedicated to providing top-notch routine maintenance services tailored to your motorcycle's specific needs. Don't wait until you encounter a mechanical issue or experience decreased performance. Schedule your routine maintenance with Taverner Motorsports today and let us ensure that your motorcycle is in prime condition for your next ride. Trust our experienced technicians to keep your bike running smoothly and enjoy the road with confidence.
Although the motorcycle still may be moving in a forward direction, worn sprocket teeth or an overstretched chain can make your ride less than ideal. These issues can cause excessive vibration and undue noise, to name a few.
This one relates to performance and the engine's life. If these clearances are not correct, the fuel-air charge in the cylinder will produce an underperforming engine which will severely reduce the life of the cylinder head. Both of these issues can then cause costly repairs to your bike in the near future. Having this in-depth maintenance performed as specified in your service manual will again help keep your motorcycle at peak performance. Please contact us directly at (07) 3148 5288, so we can assist you with your enquiry.
"Professional Service 10/10. I highly recommend any customisation to your bike by the crew - this lads know bikes - best in the business"
"The only people I would trust to service or build my Bike. 2 generations of experience. Old school knowledge and new school knowledge."
"Brought the bike in for a major service and new tyres. Brian and the team was excellent. Service was great and you can tell they really put in that extra bit of effort in there work. Thanks for making such a major job so easy guys."