An upgraded exhaust system is one of the single most important and, dare we say, compulsory custom workshop services upgrades for any Harley. There are so many benefits on offer by improving on the standard pipes, and there is always power to be unlocked. It is true what they say – loud pipes save lives. And, of course, your exhaust is such a critical part of the overall look of your bike.

With quality pipes available from Rinehart, Vance & Hines, Bassani and Trask, to name a few, let us know what you are trying to achieve, and we'll be happy to see what is available for you.
In many circumstances, this change of pipes will greatly benefit from being tuned to suit. We are happy to help get this done for you with our custom workshop services.

*Taverner Motorsports will not be held responsible for your friend's envy.

If you're looking for a motorcycle service in Brisbane, don't hesitate to contact us.
Please contact us directly at (07) 3148 5288, so we can assist you with your enquiry.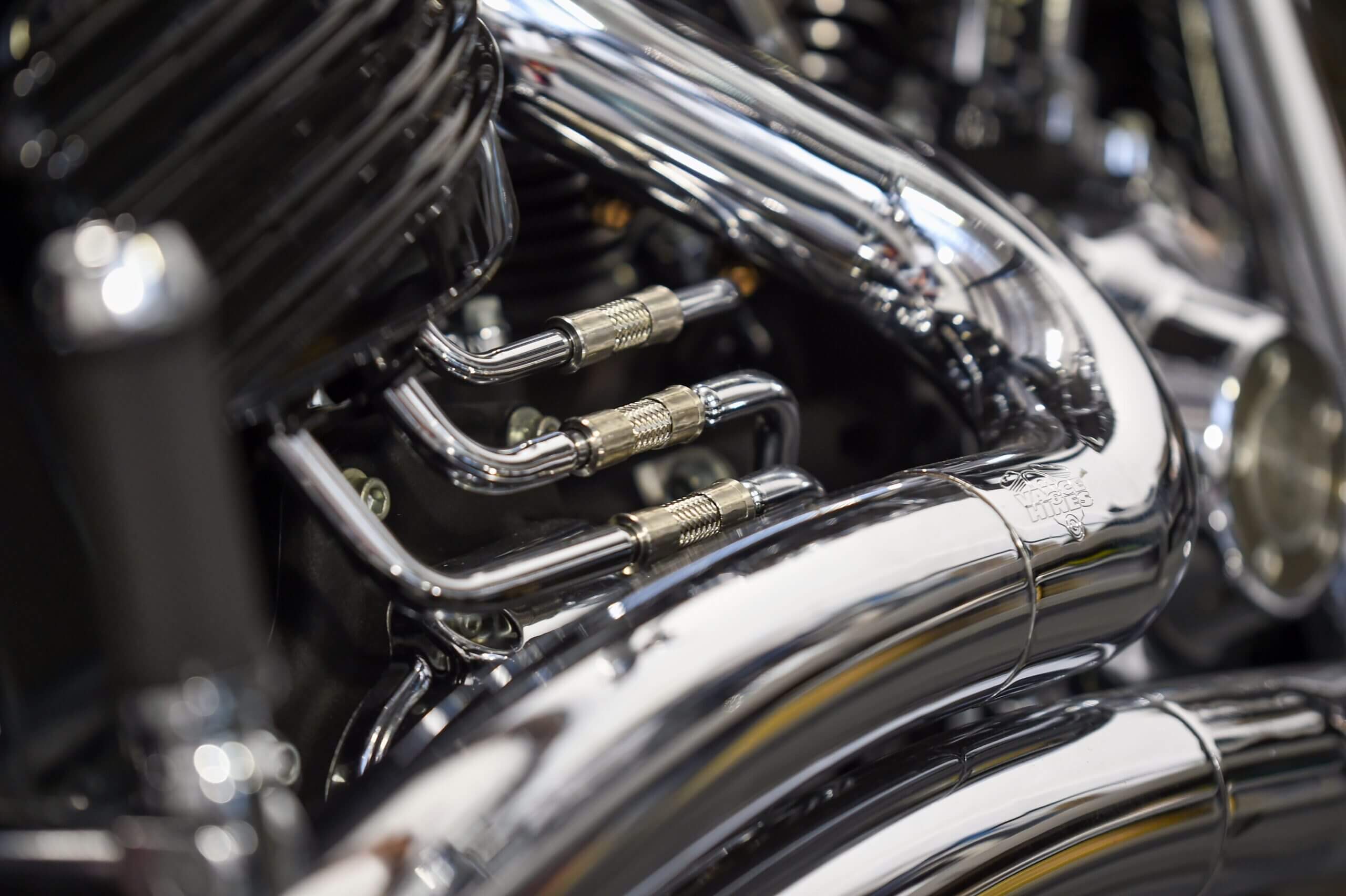 "Professional Service 10/10. I highly recommend any customisation to your bike by the crew - this lads know bikes - best in the business"
"The only people I would trust to service or build my Bike. 2 generations of experience. Old school knowledge and new school knowledge."
"Brought the bike in for a major service and new tyres. Brian and the team was excellent. Service was great and you can tell they really put in that extra bit of effort in there work. Thanks for making such a major job so easy guys."
Some of our most commonly asked questions are answered here. For other queries please contact us directly, so our team can assist you.