In the Brisbane area and need spare parts or repairs for your motorbike? In this city, you're never too far away from a motorcycle repair shop or wrecker. You can Google, check out different businesses' websites and read as many reviews as you can find. Or you can trust a team of motorcycle experts who have been in the business for more than 40 years and are based in Brisbane's inner north, right in the heart of town.
If you've owned a motorbike for any length of time, you'll know there always comes a point when it needs to be maintained or fixed. With the right parts in your hands, you can embrace the challenges of doing your own motorbike repairs – there are even scientific benefits to doing so. Yet it's not for everyone. Trusting in the experts for motorcycle work like servicing, detailing, general maintenance, custom servicing and more leaves you free to focus on other things, confident that when you pick your bike up, it will be running like a dream.
Based in the inner-city suburb of Bowen Hills, Taverner has been bringing passion, innovation and dedication to the industry since 1975. It's that level of knowledge and experience we draw upon when we provide Brisbane motorcycle spares and repairs. You might have heard that we're a Queensland retailer for Mutt Motorcycles, a British company renowned for making small cc custom motorbikes in the style of classic custom ones. With our rich knowledge of British, American and Japanese motorcycles, we can work with just about any style and era of bike you bring us.
But before you commit to Brisbane motorcycle spares and repairs or a custom motorcycle service in Brisbane, you may want to know a little more about who we are and what we can do. Here's the short and sweet version.
About Taverner Motorsports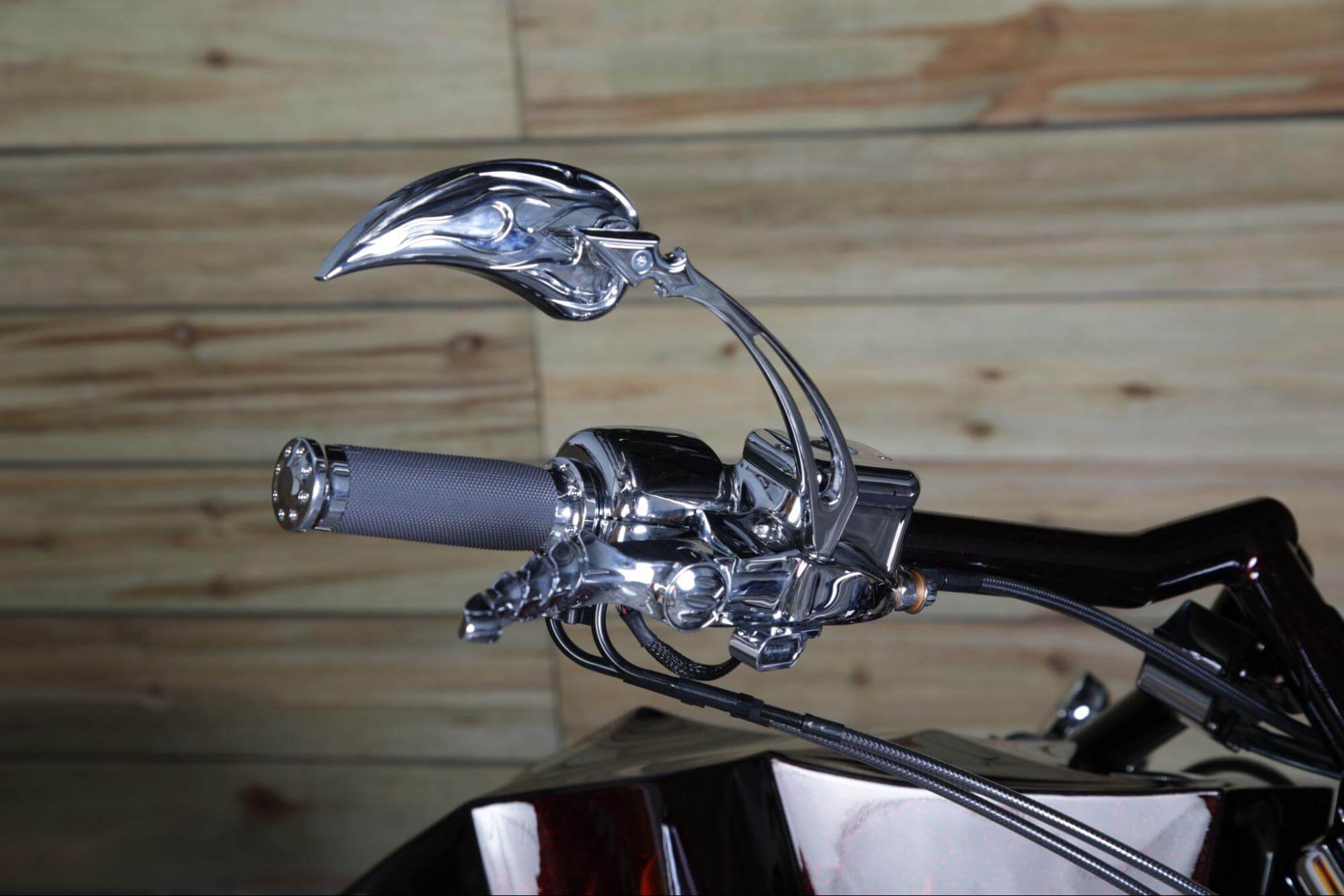 Decades before we offered Brisbane motorcycle spares and repairs, Taverner Motorsports began as 'Street Bike' in Bathurst, NSW. This was Paul Taverner's first repair shop, and the Taverner name has grown since then, becoming a family business. Paul's son Joe now has over 20 years of experience of his own, and as the years have passed, the men have raced, repaired, serviced and built countless motorcycles.
Paul, Joe and the rest of the Taverner team have also built up strong relationships not only with repeat customers but with a worldwide network of parts suppliers. Because we use only the best in the business, we have a parts store stocked with just about anything you could need for motorcycle DIY projects or repairs. Take your pick from electrical and engine gear, audio/video/electrical, brakes, lighting, filters, tyres and wheels… the list goes on.
On top of offering modifications, repairs, spare parts and more, Taverner is also the right destination to buy the right motorcycles. We're the Australian distributor for Mutt Motorcycles, small cc motorbikes modelled in the custom styles of yesteryear, which are easy to manoeuvre around the streets. Mutt Motorcycles come in a range of wicked styles and have garnered some very positive reviews.
Benefits of Getting Spares & Repairs From Taverner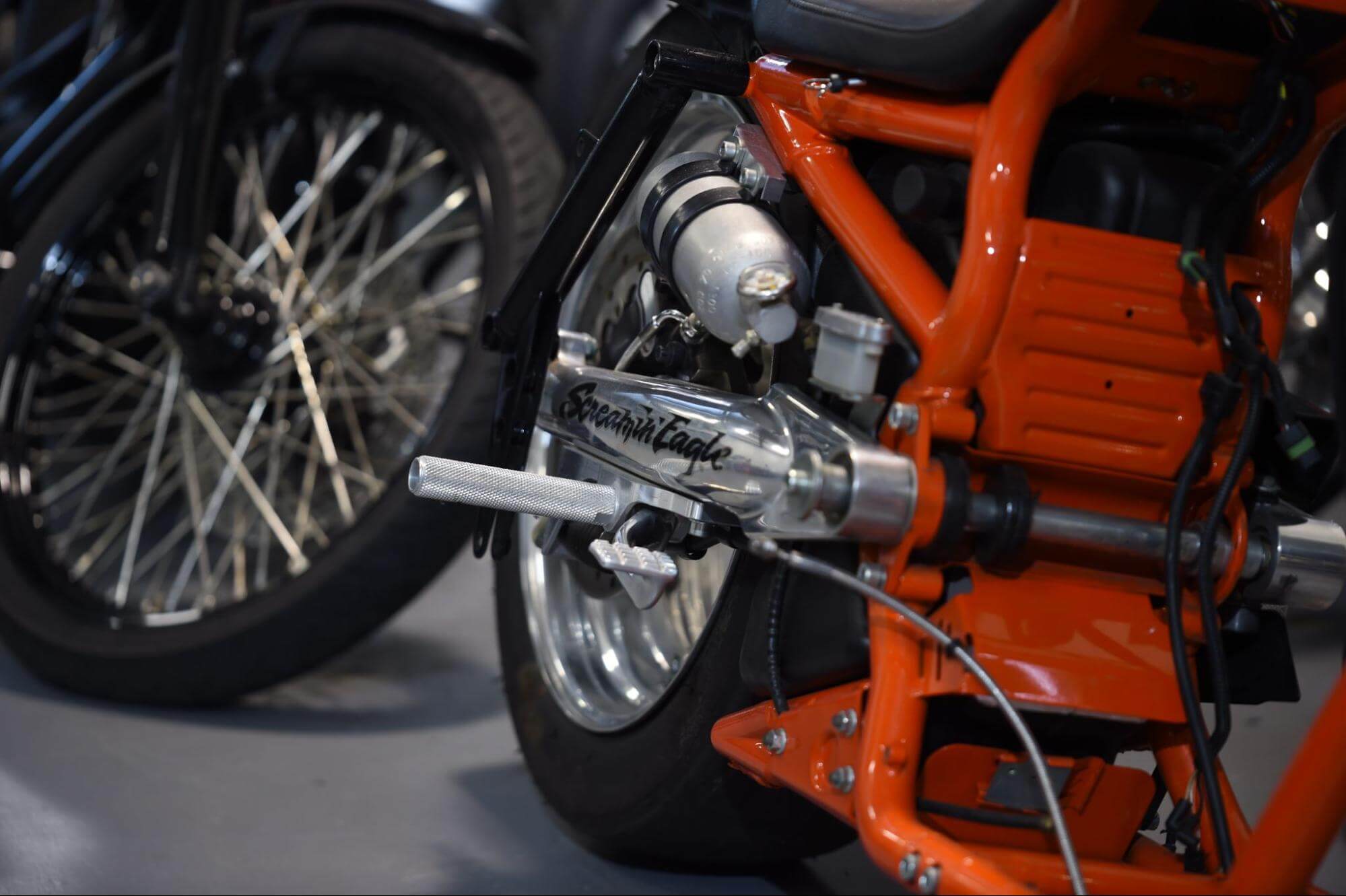 Looking for a standard service or a more personalised approach up to and including a full ground-up custom build? Benefits of getting Brisbane motorcycle spares and repairs with Taverner include:
Servicing at all levels:
While there's no hard and fast rule for how often you should get your motorbike serviced, there's a general guideline of every six months. You can take your pick. There's our minor service, which covers the basics and keeps your motorbike healthy between major services. There's our major service, which keeps your motorbike in prime running condition and includes the filters, spark plugs, oil changes and everything else you can't afford to ignore for long. Taverner also offers custom motorcycle service in Brisbane, so if you have a custom or restored bike that needs the proper care, we're the people to send it to.
We provide insurance assessment and claims
As an authorised repairer for every major insurance company, we can help you out if you have an accident and need to make a claim for repairs in Queensland.
We provide tyre supply and fitment
Among our Brisbane motorcycle spares and repairs services, we offer help with that essential ingredient for road safety – tyres! On top of being a stockist for several high-calibre tyre brands – Dunlop, Bridgestone, Avon, and Pirelli – we offer repair and recovery options to keep you on the road and going strong.
We provide motorcycle detailing
We take care of your bike as if it were our own as we get it to the cleanest state you're ever likely to see. Our detailing services include degreasing, cleaning by hand, waxing and polishing to make your bike shine.
We provide safety certificates and modification plates
We provide safety certificates for every kind of motorcycle as well as certificates for all the work that we do to verify that they meet all legal requirements.
We have a great range
Being in the business for so long has given us time to build up solid relationships with many parts suppliers. No matter how specific the part you need is, if we don't have it in stock for you, we can get it pretty quickly.
Our prices are reasonable
Come and have a chat about what you want to be done, and we think you'll find the rates are fair.
Our Range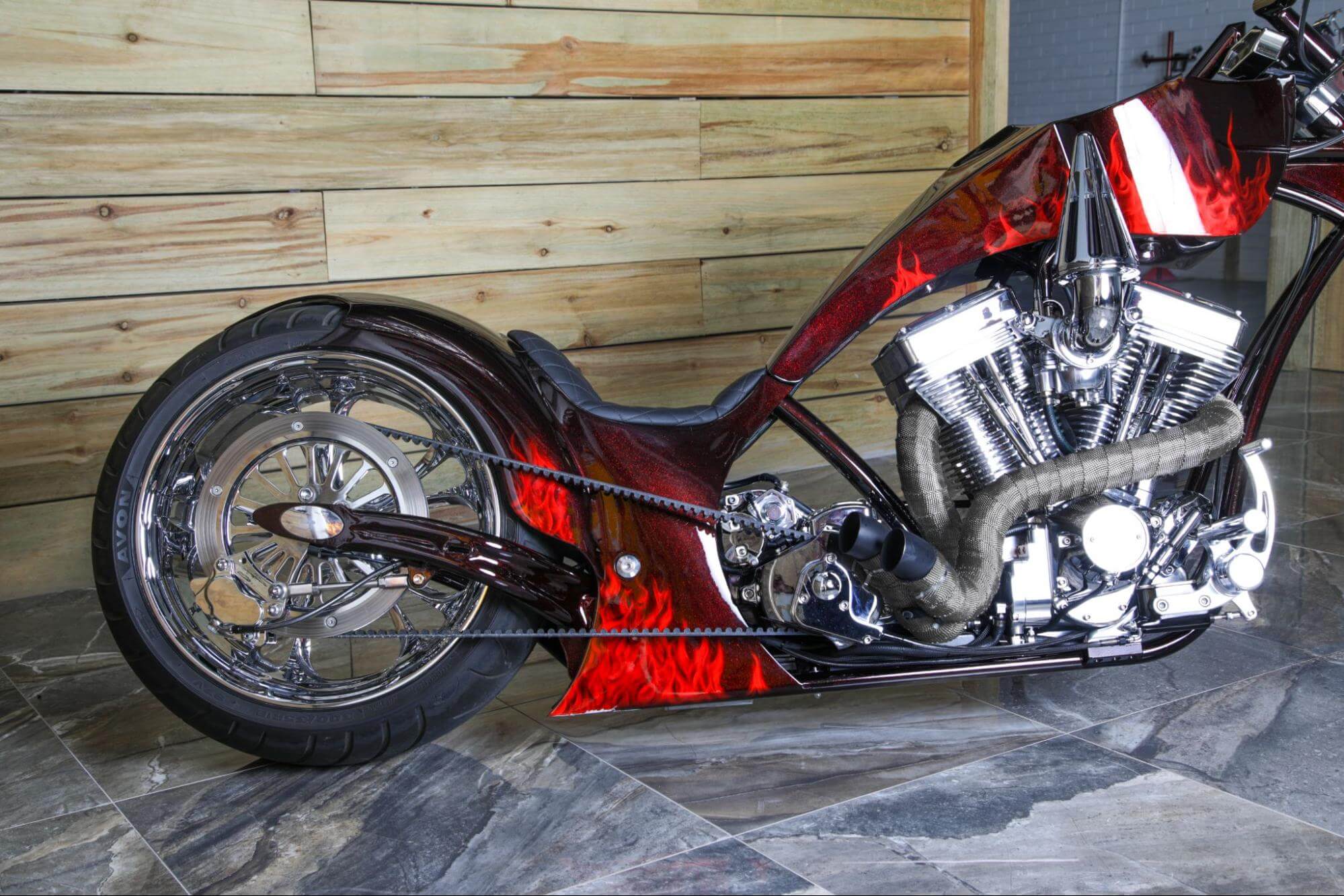 As a motorcycle store, our range of bikes includes
Mutt Motorcycles: Take your pick from models like the Hilts, which harks back to memories of Steve McQueen in The Great Escape and radiates the same kind of cool. Or choose the very metal Black Sabbath for your own moody midnight machine.
Used bikes: You'd be amazed at what you can pick up second-hand these days for reasonable prices, like Harley Davidsons or custom choppers.
Electric motorcycles: Fancy an electric bike for the street or the dirt track? Taverner can help you out.
Shop for Motorcycle Spares & Repairs at Taverner Motorsports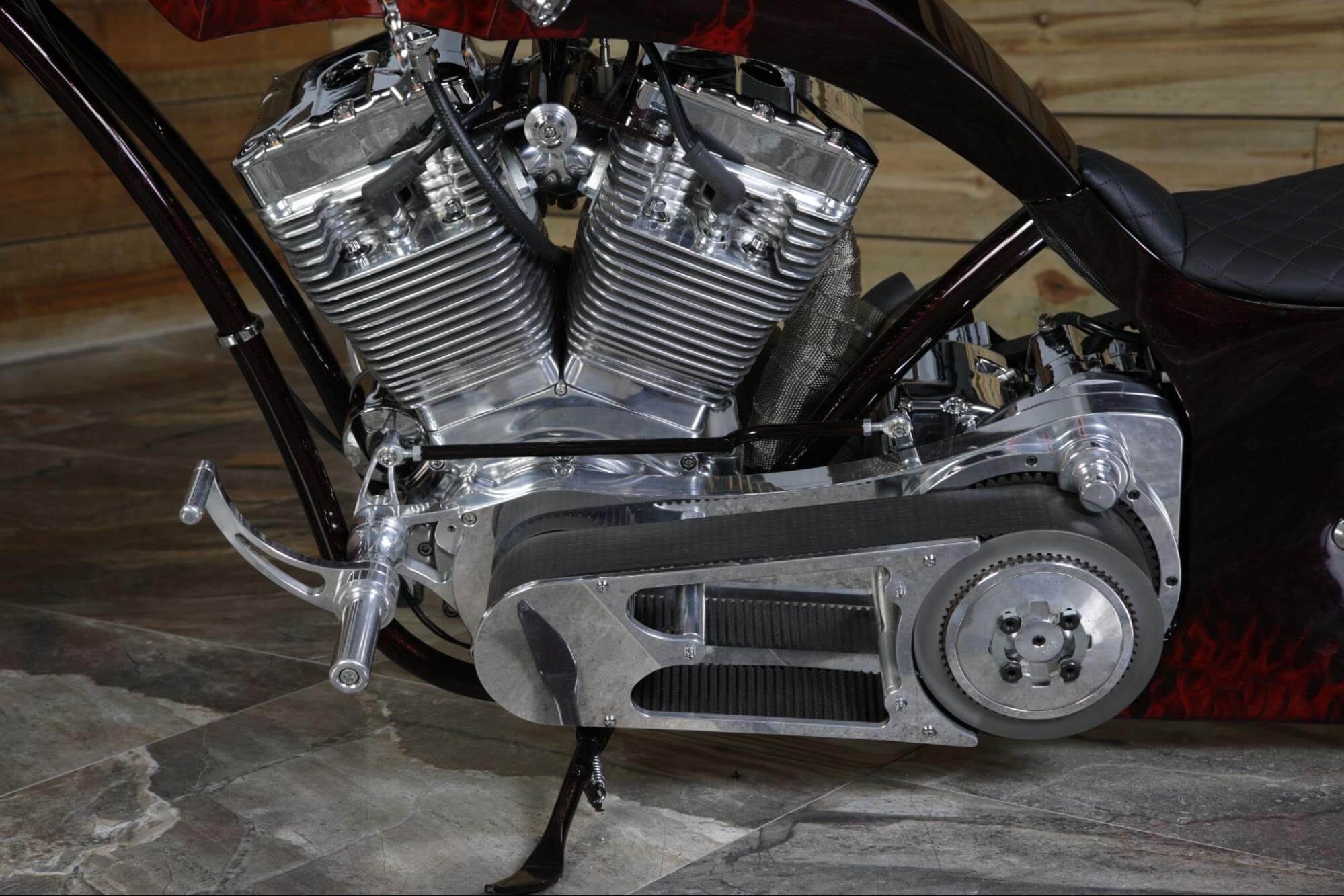 It's possible to spend a lot of time looking around at potential options for Brisbane motorcycle spares and repairs. But you can make it easy and cut short your search by trusting in Taverner's experience and dedication. Whether you're looking for a full-on custom motorcycle service in Brisbane or just the right spare part to make your bike perfect, we have a lifetime's worth of experience working on bikes like yours. Yet we're always looking towards the future and can't wait to see what it has in store.
At Taverner, we serve many roles for the motorcycle community, from helping you find the right motorbike to buy to providing Brisbane motorcycle spares and repairs to offering options for custom motorcycle service in Brisbane. If you've been dreaming of building or buying a new bike or taking your existing bike to the next level, we can provide freedom of choice to match your freedom on the open road.
If you have any questions or need any help shopping for the right Brisbane motorcycle spares and repairs, don't hesitate to get in touch with the friendly Taverner team!