Are you in Brisbane with a motorbike that needs servicing? Whether you're a resident or just rolled into town for a while, there's no doubt you want to cover the basics of maintenance on your bike as quickly as possible and ensure it's a safe and smooth ride. Regular motorcycle servicing is important to keep your bike in top shape and avoid hazards. There's a lot that goes into guaranteeing safe riding, from the obvious stuff like checking for drips and tyre wear and tear to examining brake pads and topping up fluids like coolant. When it's your life on the line in the busy streets, it's a good idea to either be an expert or seek out a service from one. It pays to leave your prized bike in the hands of professionals when you're looking for a motorcycle service in Brisbane.
Taverner provides thorough motorbike services without missing the finer details, and we also take care of services like motorcycle detailing and tyre fitment. We even have a massive range of high-quality motorcycle parts for all your home repairers and DIY buffs.
So what's involved in a motorcycle service in Brisbane? And why should you leave your machine in the hands of Taverner Motorsports? This article takes a close look at what happens during a motorcycle service and why Taverner is a name to trust in Brisbane.
What Does a Motorbike Service Involve?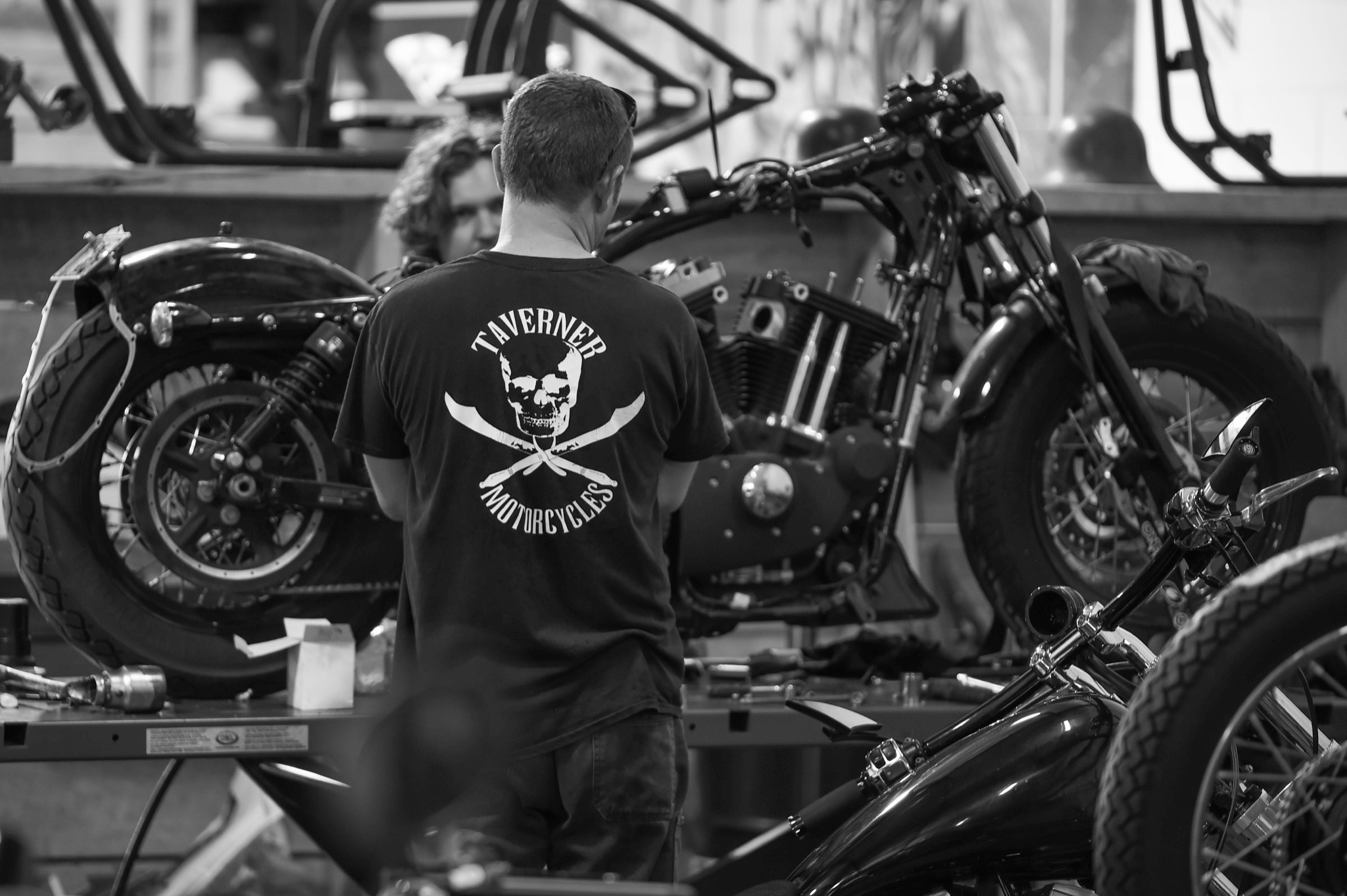 All motorbikes require regular servicing. And no matter how old or new your bike is or how many kilometres you have on it, it's often difficult to know exactly what services you need. There are a lot of components to check, some obvious and not so much. There are tyres that need to be checked, fluids that have to be flushed, potential electrical faults and lighting shorts to identify: the list goes on.
Your safety and keeping your bike in excellent condition for the long term are extremely important, and they're two of the biggest benefits of regular servicing. Servicing also helps your motorbike mechanic identify problems before they get too serious and replace worn-out and failing motorcycle parts before they pack up on you.
There are many places to get motorcycle servicing done in Brisbane. But before committing to one and handing over your money, it's a good idea to look into their experience, their credentials, and examples of their previous work – all things that Taverner display right here on our site.
Taverner Motorsports offer two levels of motorcycle service in Brisbane:
Minor service for $220
Our minor service is designed to cover the basics between more comprehensive services or if you don't have a lot of money to spend. It includes replacing the engine oil, oil filter and spark plugs, plus a test ride and condition report.
Major service for $499
Our full motorcycle service in Brisbane includes:
Replacing the engine, primary & gearbox oil
The engine, the transmission, and the primary drive: there are a few different kinds of oils to change in a motorcycle. Taverner will do the honours of draining the old oil and topping it up with fresh stuff to keep your bike and its components high-performing and efficient.
Replacing the filter
A good air filter stops dust and debris from clogging up your pistons and your cylinders but left to grow too dirty, it will slow your engine down. Taverner can change it for you and immediately boost your engine longevity and fuel efficiency.
Changing the spark plugs
Spark plugs are responsible for making your motorbike move, and when they wear out, they can cause a sluggish engine. Depending on the kind of spark plugs you have, they can require changing from between 20,000-30,000 km to more than 100,000.
Adjusting the primary chain
Too tight, and it can cause engine damage; too loose, and it can be jumpy when you switch gears. Getting the tension of the primary chain right is a fine art, and sometimes it takes a professional to make sure it's just right.
Adjusting the rear belt/chain
Chains do a lot of work; they're exposed to the elements, and a poorly adjusted chain is dangerous. Ensure peace of mind by placing your chain in the hands of professionals who know precisely how much adjustment it requires.
Adjusting the clutch
Since adjusting your clutch determines the grunt and thrust of your motorcycle, it's important to do it regularly. Like other elements of your motorcycle, wear and tear on your clutch can cause you to lose power. Taverner can help you bring it back.
Adjusting the throttle cables
Damaged, worn-out or ill-adjusted throttle cables can affect your engine's performance and make for less safe riding conditions. Taverner will look after you by looking after your throttle cables.
Flushing the front & rear brake fluid
Lubing all of the pivots & cleaning the air filter
A test ride & condition report
Once we've done a full service on your machine, we'll take it for a test ride and present you with a report on the condition it's in and how it's performing. We treat every motorbike that comes into our workshop like it's our own, so you can rest assured it will be taken care of during its time with us.
How Often Should You Get Your Motorbike Serviced?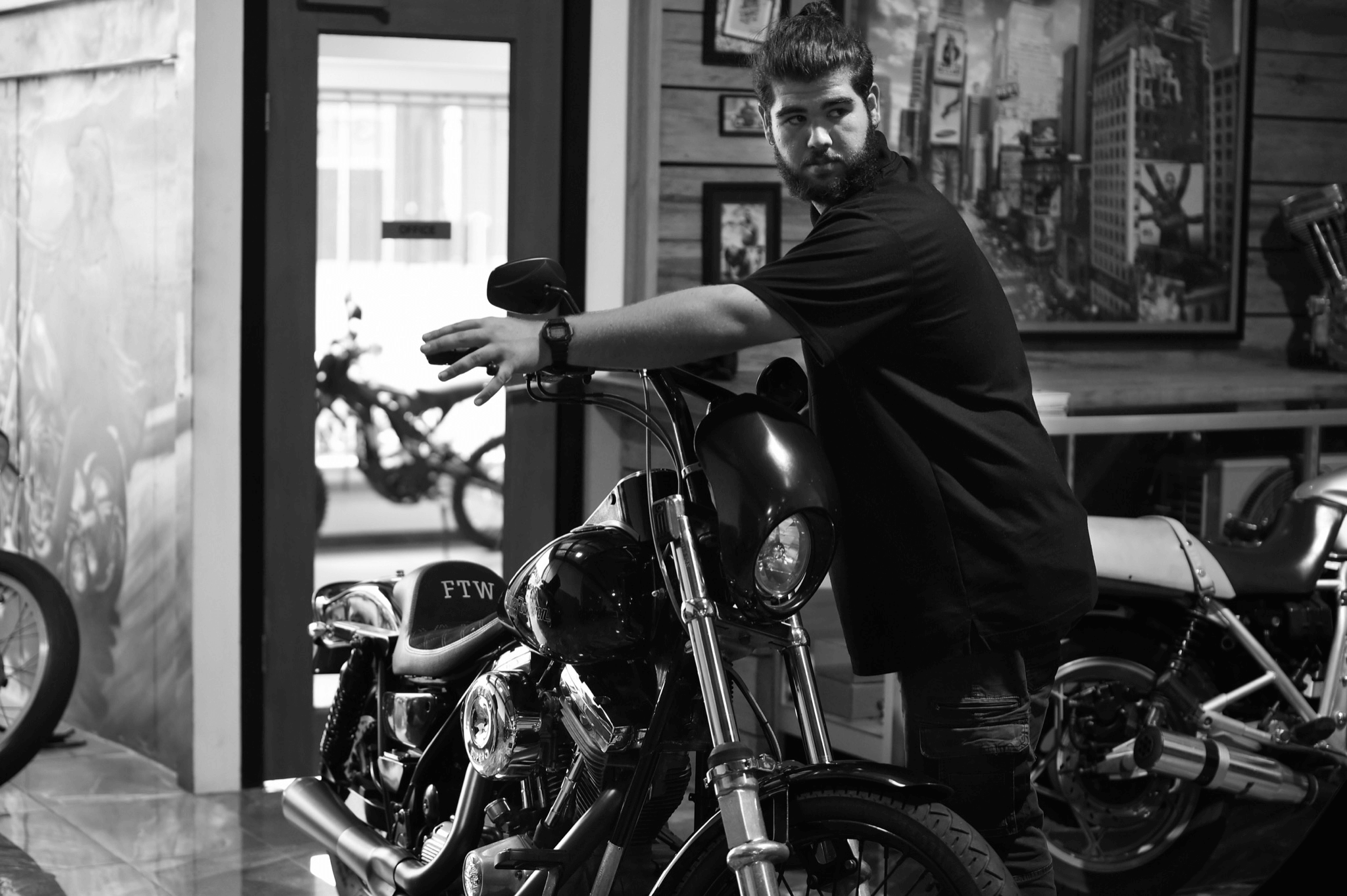 In general, it's recommended that you service your bike once every six months. This isn't a hard and fast rule, however, as all bikes are different. Some are built for speed; some are built for longevity. It also depends on how much riding you do. If you get on your bike to go to work every day, it's obviously going to sustain a lot more wear and tear than if you stick to riding on the weekend. When in doubt, your motorbike's instruction manual has the answer.
Book a Motorbike Service at Taverner
With more than 40 years in the motorcycle industry, Taverner Motorsports has perfected our trade to the highest level of quality. Whether it's a routine service, a custom build or a bike restoration, we can take care of it for you. We've built a reputation in Brisbane and throughout Queensland for being reliable and trustworthy. Considering that our first workshop opened in the 70s, we were working on many of the bikes considered classics now since they first hit the market. Specialising in British, Japanese and American motorbikes, we've seen and worked on it all. We know motorcycles in and out and can even build you one from scratch, customised to your own personal style.
We have great relationships with parts suppliers and partners across the world, forged by decades of experience working and networking in the industry. This means no matter the size of the job, we have the highest quality motorcycle parts for our customers. For DIY enthusiasts and those who like to carry out home repairs, we have an absolutely massive online store with a collection of parts from high-quality manufacturers. You can order online or drop in to see us at our shopfront at 159 Abbotsford Rd., Bowen Hills.
Whether you have more questions or are ready to book a motorcycle service in Brisbane, get in touch with Taverner!