With premier manufacturers working on value for money, style, and new technology features, the motorcycle industry is gearing up for a great year.
Many of the biggest names in the motorcycle industry are busy adding value to their brand and creating faster, better handling and more efficient models at affordable prices.
Taverner Motorsports is one of the premier motorcycle dealers in Brisbane. So let's look at some of the names topping the list.
Harley-Davidson
Indian
Ducati
Suzuki
Honda
Yamaha
Kawasaki
BMW
Triumph
Let's dive into some more details as to why these motorcycle brands make our list of the biggest names in the motorcycle industry and why they should be on yours.
Our Top Three Motorcycle Brands
We will start with our top three brands to watch in the motorcycle world this year and next few years, including exciting developments and improvements worth putting at the top of your list.
Harley-Davidson
It's impossible to list the movers and shakers of the motorcycle industry without mentioning Harley-Davidson.
The powerful 120-year-old titan of the chopper world has a league of devotees, and everyone wants in on the club!
This imposing, impressive and eye-catching machine is one of the most iconic motorcycle brands in Australia and all around the globe.
The heavily framed titan of motorcycle brands has been creating machines for enthusiasts since 1903 and can be found in a Harley-Davidson dealer near you!
Covering tourers, cruisers and trikes, with 30 or so models, there's a Harley motorbike to suit fun, short, or long journeys!
There's a ride for everyone with a range of sleeker, quicker street bikes and the legendary chopper style.
Harley-Davidson is one of the world's premier brands, and its tough-guy image continues to appeal to anyone who dreams of buying into this leading brand.
But don't just 'buy' a Harley! Get a Harley and make it your own!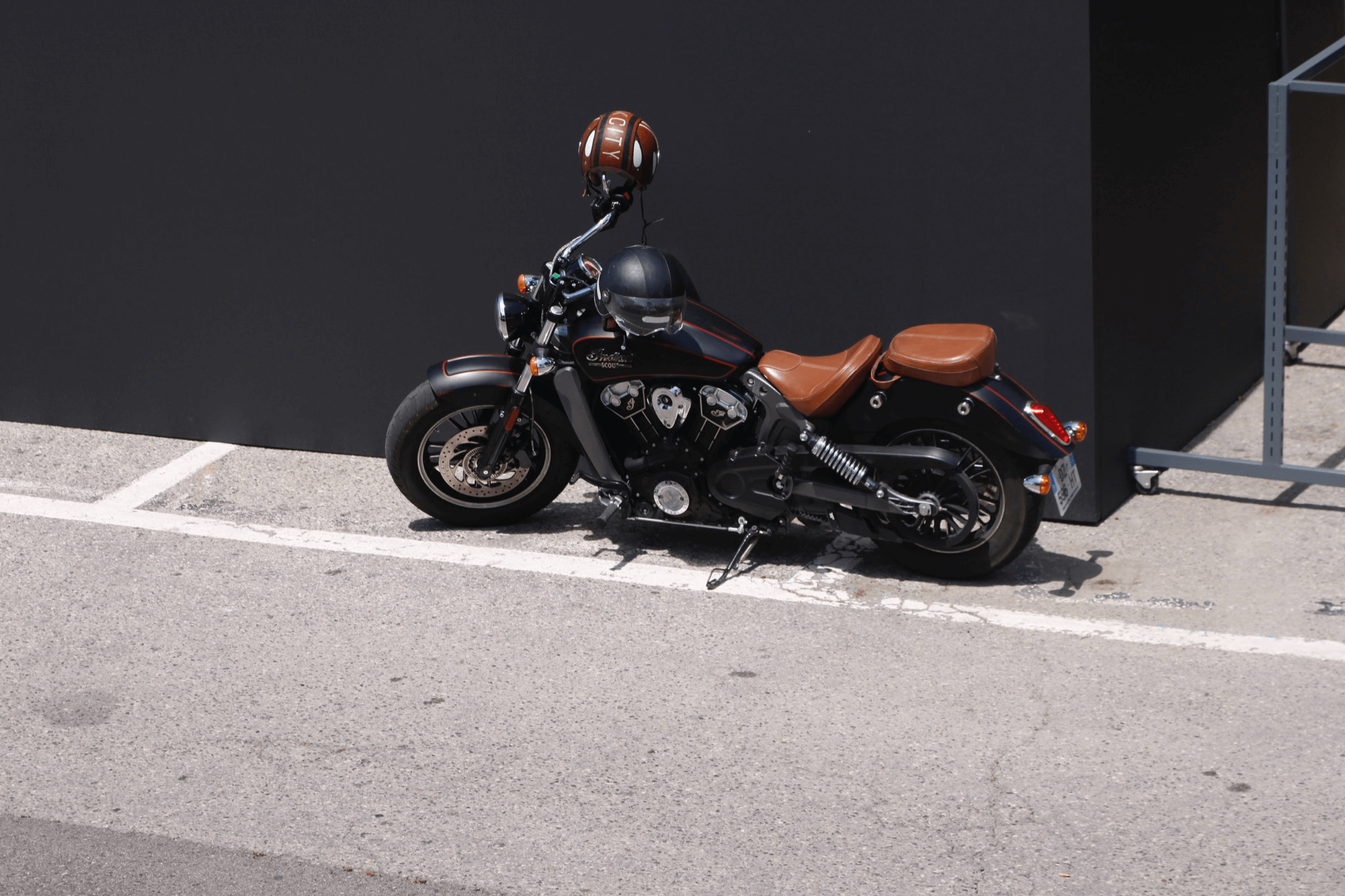 Indian
Founded in 1901, Indian Motorcycle Company is one of America's most loved rides.
The first factory opened its doors in Springfield, Massachusetts and was the brainchild of co-founders Oscar Hedstrom and George M Hendee, it started life as The Hebrew Manufacturing Company.
In 1923 it was re-named as we know it today, the Indian Motorcycle Company.
Their vintage design and powerful handling have made them the bike of choice for commuting or round the world trips.
They are especially prized for their unique agility, which is relatively uncommon for the larger twin bikes, along with a comfortable ride and top-class performance, which outmanoeuvres many of their closest rivals.
Take our word for it, add Indian Motorcycles to your list and check them out.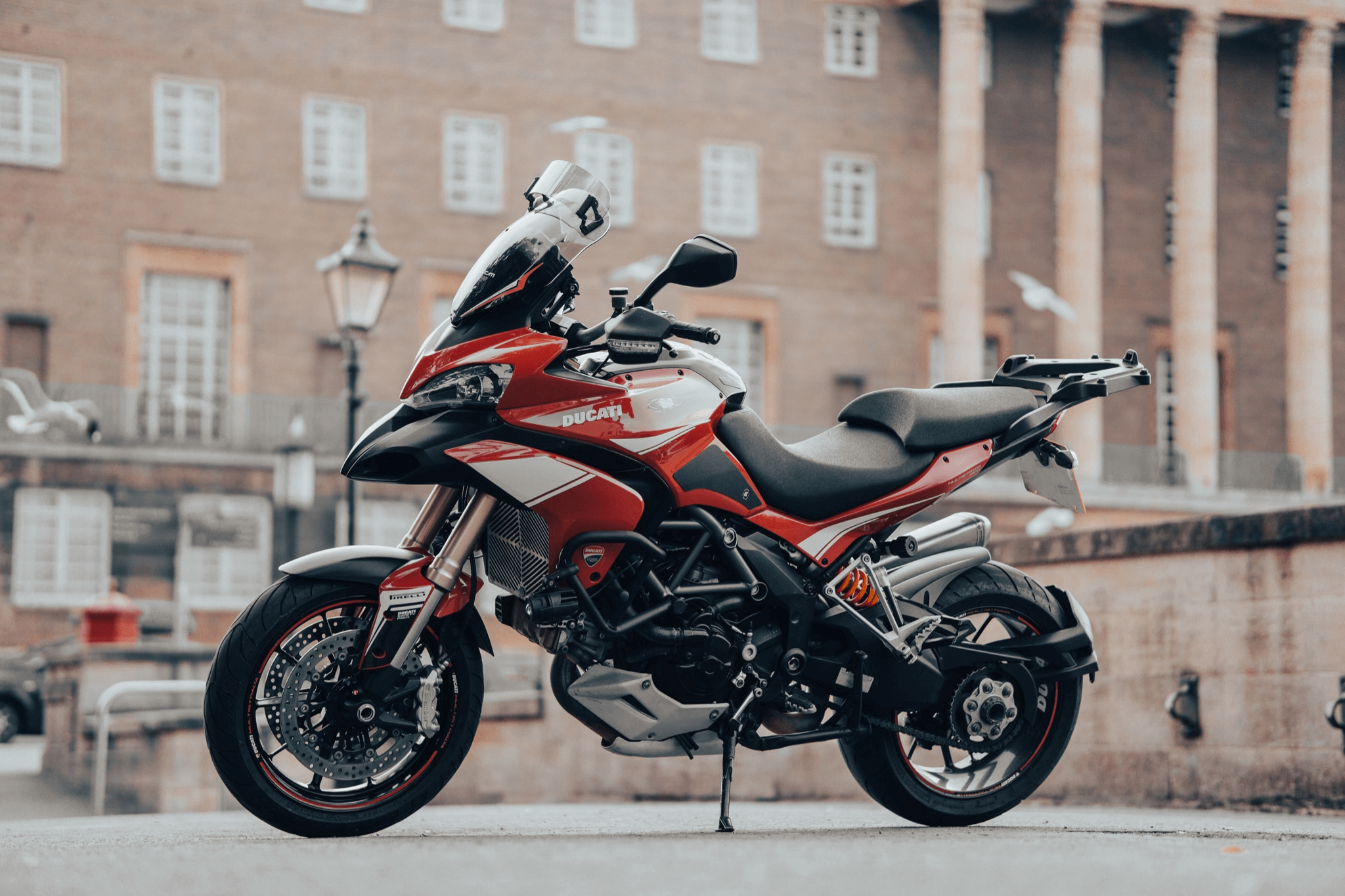 Ducati
With its trail of big automotive names behind its success, Ducati is one of the most loved brands, planting itself firmly as a must-have for the serious motorcycle fan.
With headquarters in Bologna in Italy, it has links with Audi, Lamborghini and the Volkswagen group.
Any local Ducati dealer in Australia or anywhere else across the world will tell you that the 1199 Panigale, although tricky to ride and handle, tops the motorcycle history books as one of the most iconic Ducati's ever produced.
A brand new partnership between Italian furniture makers Poltrona Frau and Ducati initiated the inception of the brand new Ducati XDiavel Nera.
With its consummate Italian good looks and design, this characterful and well-designed motorcycle is only available for the first 500 lucky buyers.
More Big Names in The Motorcycle Industry
Those are our top three brands to watch. But we couldn't just leave it there. Here's the remainder of our list of the biggest names in the motorcycle industry.
Suzuki
Not many people know, but the founder of Suzuki, Michio Suzuki, started his world-renowned company to produce weaving looms way back in 1909. Motorcycles didn't join the party until around the mid-1950s.
When it did, it developed an uber deep racing heritage that continues today, building on its reputation as the proud innovator of the first liquid-cooled motorbikes in the industry.
This well known top Japanese motorcycle brand is one of the quickest off the mark and produces some of the fastest bikes globally.
But don't stop at plain old fast, when you can get really fast! So why not get your Suzuki supercharged?
This giant industry leader is world-renowned for second to none motorcycle body style and power, and they just keep on delivering the goods.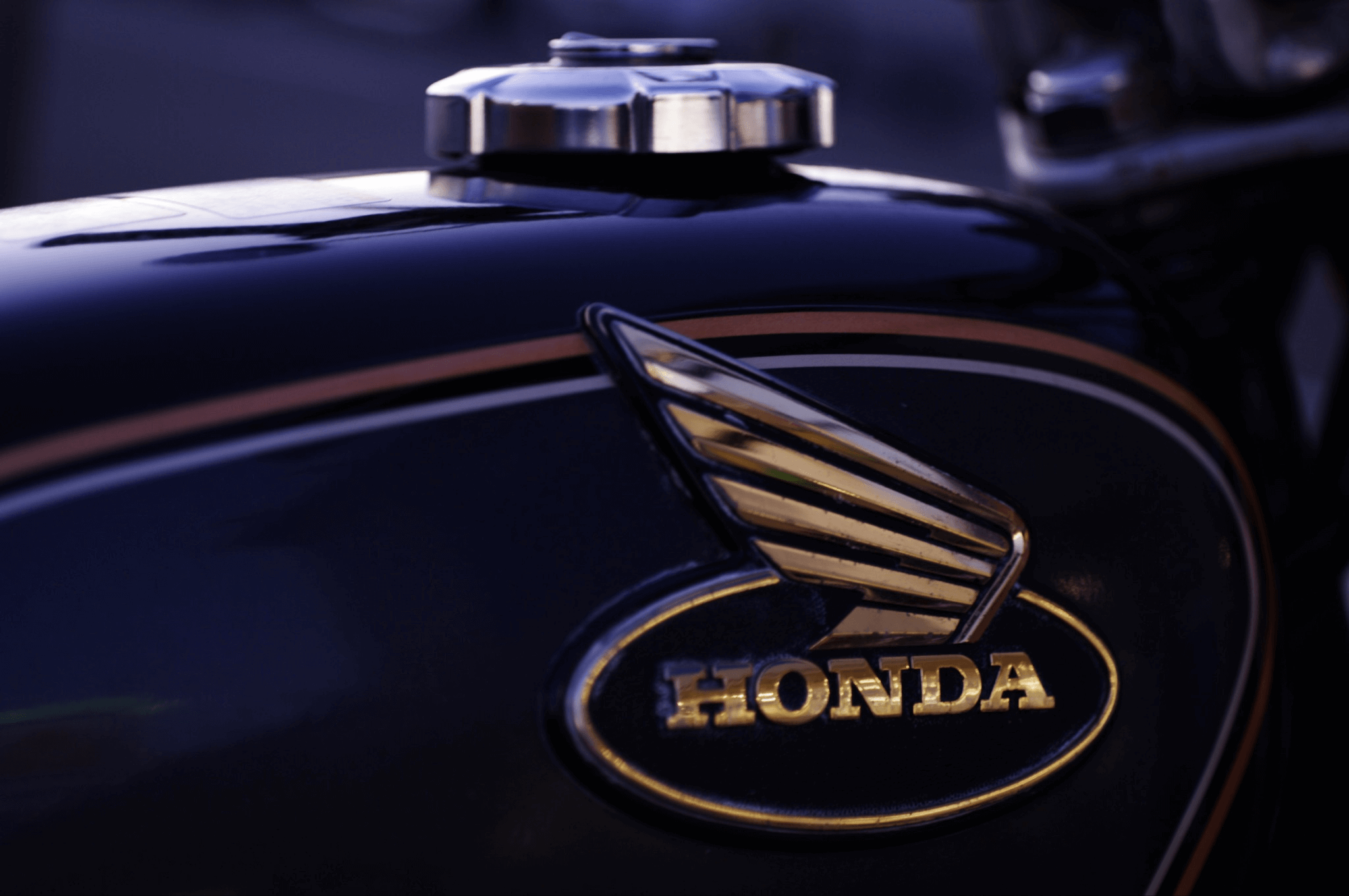 Honda
According to motorcycle surveys from a range of speed aficionados, Honda is one of the most competitively priced brands.
Similar to Suzuki, this best selling Japanese motorbike manufacturer has provided the world's motorcycle enthusiasts with their touring and cruiser models since the 1950s.
A global industry leader, Honda offers a wealth of options for every kind of motorcycle fan, including many off-road options such as Enduro and Trail. It also offers an agricultural range.
Honda is an excellent choice for those dipping their toe in the motorcycle world, as they provide learner bikes for those just starting.
Check out Honda's website to compare engine sizes, wheelbases and transmission to find the bike right for you. They're on the list because they just have options for every motorcycle enthusiast!
Yamaha
Originally a piano manufacturer, this familiar Japanese brand is reputed as being one of the most reliable in the market by industry experts.
Their well-known logo steals from their musical heritage with its three tuning forks. With possibly one of the largest fan bases, it boasts motorcycle models as the world's second-largest motorcycle company.
Its iconic Yamaha blue, the favourite of the acclaimed MotoGP racer Valentino a Rossi, is one of the most popular colours and the only possible choice for some bike enthusiasts.
Yamaha has a children's range that offers its quintessential PW50. It offers a full range to suit every pocket through its top-end model, the 24 karat gold Yamaha Roadster Chopper, for the big guns wallet owners.
From road riding to sports bikes and getting dirty with their off-road models, Yamaha offers something for everyone.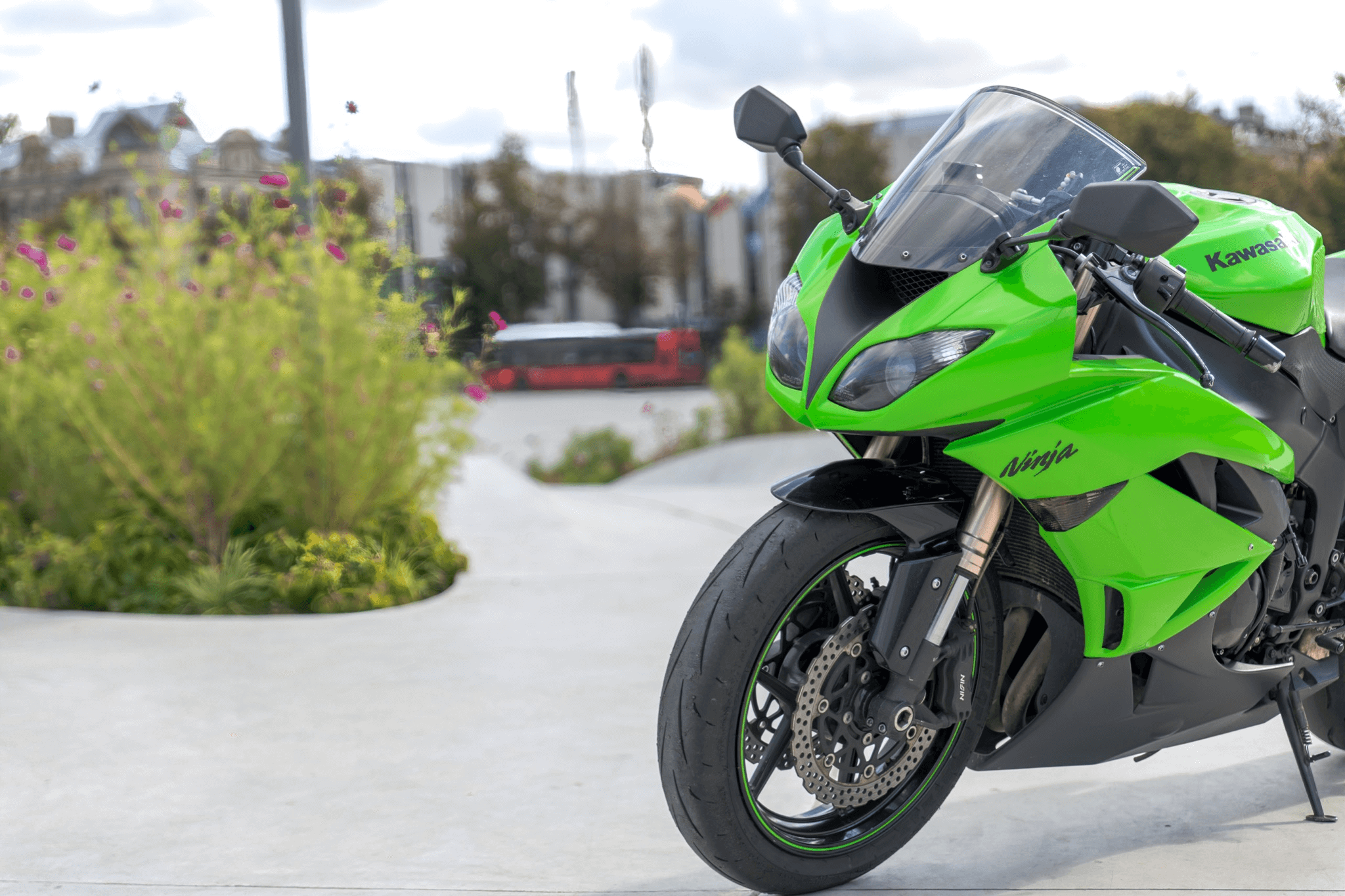 Kawasaki
Originally an aircraft manufacturer, Kawasaki joins the ranks of Yamaha, Honda and Suzuki to complete the Big Four of the top Japanese motorcycle brands.
Their aviation background is depicted in some early models with a Kawasaki aircraft proudly emblazoned on the fuel tank.
Its legendary Ninja range is why Kawasaki is famous for its sports bikes. Bright green, fast and furious, they are the favourites of many seasoned and new riders alike. This model has had its fair share of introducing and launching the stellar careers of many track racing superstars.
Along with its iconic sports bikes, Kawasaki also offers a world of adventure. Its classic Kawasaki KLR650 is the favourite ride of many weekend wanderers and tours across the globe.
To learn more about the top motorcycle trends in 2022, read our latest article!
BMW
BMW proudly boasts of being one of the world's first motorcycle manufacturers. From their humble beginnings in 1921 with the release of the M2B15 flat-twin engine, they created a range of engines and bikes to assist combat operations during the First World War.
They have continued to produce high-quality bikes for sports lovers and those who love the thrill of a long haul around the world cruise.
The luxury and handling of BMW cars run through its motorcycle range, too, with their refinement and handling.
Consistently innovative, this brand's focus on safety has attracted many new riders and, in terms of starter machines, is some of the most successful in the industry.
Triumph
With the production of Triumph motorcycles hitting a staggering 30,000 for the World War I allies, this classic motorcycle brand continued its valiant war effort throughout both wars and beyond.
Triumph's original company ceased trading and was brought back to life as one of Britain's best-loved manufacturers in the 1980s by John Bloor. The entrepreneur carried on its legacy, and it remains the single largest British motorcycle manufacturer.
To bag the latest limited edition of some of Triumph's best classic machines, finished in a superior Gold Line Edition colour scheme, you must be quick as they are only available for one year.
These iconic machines are direct descendants of the very first flagship Triumph Bonneville originating in 1959. For fans, second only to the 1950 Thunderbird 6T ridden moodily by Marlon Brando on the set of the Wild Ones back in 1953.
In Summary
Here at Taverner Motorsports, our experts and motorcycle addicts pride themselves on innovation, dedication and passion.
To shop bikes, parts, or if you're after a custom build of your dream bike, head over to our store or get in touch for more details.