With motorcycle technology ever increasing, every motorcycle enthusiast wants to keep up with what's hot in the industry. From the new electric cycles to a retro ride, 2022 has something for everyone.
If you're looking to custom build a machine, or whether you're simply looking to modify your existing motorcycle, there's no better time to shop.
With 40 years in the Australian motorcycle industry, we're always on top of what's new and what's coming! So, join us to discover some of the best motorcycle trends for 2022 and beyond.
High Prices & Low Demand
Anyone trying to buy a motorcycle in Australia may have noticed a growing trend.
Some of the more popular motorcycle brands have been difficult to get hold of, but many Australian buyers might have also noticed hiked prices from around mid-2020.
Some retailers have seen increases as much as 100% in sales generally across the market. According to some in the industry and other anecdotal evidence, sales are skyrocketing.
However, some motorcycle sales outlets across Australia are also noticing a drop in available stock.
Therefore, it's no wonder that sales figures for motorcycles in Australia are growing. If you're looking for a motorcycle you can get today, now is the time to get it.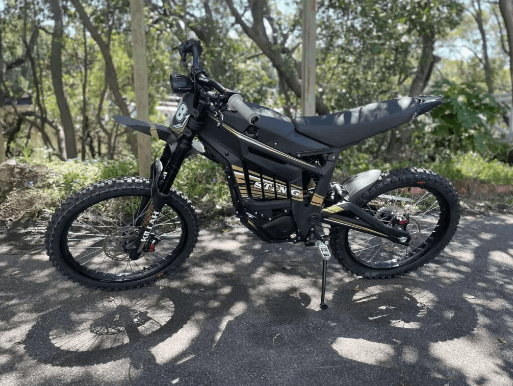 Annual Motorcycle Sales Figures Are on The Rise
According to the latest figures from the Federal Chamber of Automotive Industries, motorcycles and other types of Off-Highway Vehicles (often referred to more commonly as OHVs) reported a healthy growth surge during the first half of 2021.
The total sales for both motorcycles and OHVs reached 108,926, representing over a 22% increase from the previous period, 2019.
So it's easy to see from these stats that interest in motorcycles of all types has increased by nearly one quarter from previous numbers.
It seems as if the motorcycle trend is here to stay for many Australians.
How is This Surge in Motorcycle Sales Being Funded?
According to some casual observers, there's a mood in the industry. One of the reasons there's a surge in motorcycle sales is because the government is providing early access to superannuation.
From the chatter within the industry, it seems that rather than this fund being used for the emergency use it was intended for, many Australians are taking the plunge to buy motorcycles, travel domestically, and purchase other luxury items.
Whether this is fact or purely hearsay, it could explain partly why there may be a recent lack of motorcycles available and why demand has pushed up the prices.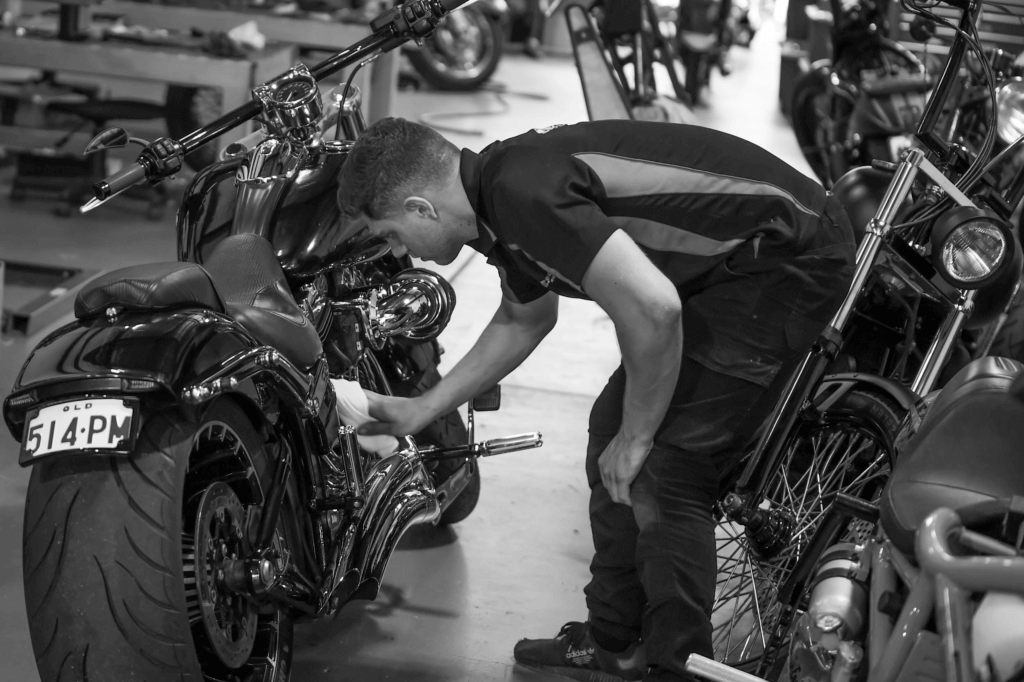 Large Motorcycle Growth Areas
What types of motorcycles and brands are set to hit the top sales spots for 2022?
Electric motorcycles
As electric motorcycles in Australia are becoming ever increasingly part of the urban landscape, it's not surprising to discover that this type of motorcycle has grown in sales during 2020/2021.
According to the Australian Bureau of Statistics, those registering electric motorcycles grew by a whopping 107% in 2021, vastly exceeding passenger vehicle growth at 59%
With such a high public interest in electric motorcycles, It's a good indicator of a trend in motorcycles that's here to stay for 2022 and beyond.
Australian motorcycle company Vmoto
Backing up the above comments of how electric motorcycles are becoming more widespread, Australian electric motorcycle company Vmoto is also bubbling up in the popularity stakes.
The 2022 trend for electric motorcycles isn't going anywhere fast!
Vmoto produces electric motorcycles under various brand names such as Emax and SuperSocco and sold an impressive 23,000 two-wheelers in 2020, according to its annual report.
Interestingly, the trend is set to stick around for 2022 as about 30% of its entire sales were Super Soco Motorcycles.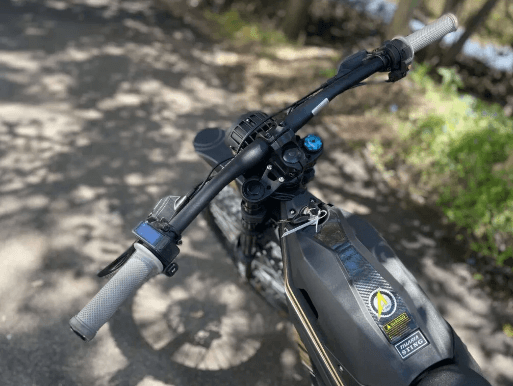 Big Brands for 2022
● Ducati Multistrada V2
● Ducati Panigale V4
● 2022 Suzuki Katana: 2022 Harley-Davidson Sportster S
Although a brand new motorcycle straight off the forecourt is a dream come true, what's happening with used bikes in 2022?
The below motorcycles are increasing in value:
● Kawasaki ZXR 750R
● Yamaha XTZ 600 Ténéré
● Honda CB1100RD 1983
● BMW R80 GS
● Suzuki GSX1100 Katana
● Triumph Speed Triple 1994
● Honda CBR900RR Fireblade 1992
As you can see with the classic rides above, it's clear to see the trend for 2022 puts retro bikes on the must-have list.
The new bikes for 2022 will maintain that uber-cool classic look and feel, with contemporary engineering, technology and advanced features as a bonus.
Let's look at a couple of the new advanced features trending in 2022.
Liquid-cooled
One of the top new features to trend in bikes released recently is liquid cooling.
This new feature will help regulate fuel temperature during those hazy days of summer, keep your motorcycle much cooler and reduce engine noise.
A bonus for anyone with a bike is that this top new spec addition to newer bikes uses less fuel and keeps carbon footprints down.
Motorcycle stability
Most riders can't escape how their bikes sometimes rock and roll during wet weather, but possibly one of the best new features for motorcycles is the improvement of overall bike stability.
This is down to advances in Motorcycle Stability Control (known as MSC) and the ABS braking system.
This new 2022 trend means all newer bikes released during 2022 will be safer, which is excellent news for all bike fans.
In Summary
So there you have it! Everything you need to know about Australian motorcycle industry trends, the most popular types and what's bubbling up in the industry!
We've been a major player in the Australian motorcycle scene since 1975. Our dedication, innovation and passion are why we've built our reputation in the industry.
To find the best electric motorcycles, used motorcycles and custom builds, browse our range. If you need advice, contact our specialist team, who can offer the help you need.