One of the most exciting times in any rider's life is when you get your licence. All that hard work has paid off, and you are now in the game for your first bike. Where do you start? It can seem like every motorcycle claims it's right for you with endless options.
Join us in our helpful blog as we've handpicked the best motorcycles for beginners considering their first bike in Brisbane, Australia, or anywhere around the globe.
Let's start with one of the best-known names in the industry, Honda and find out what they can offer newcomers. First though, here's a shortlist.
Honda CB125
Honda CBR500
FSR125CC
Black Sabbath
Razorback 125CC
Mastiff 125CC
Yamaha MT-07
So, with our favourite beginner rides listed, let's look at why they are the best motorcycles for beginners.
Let's start with one of the 'big four' Japanese motorcycle producers, Honda.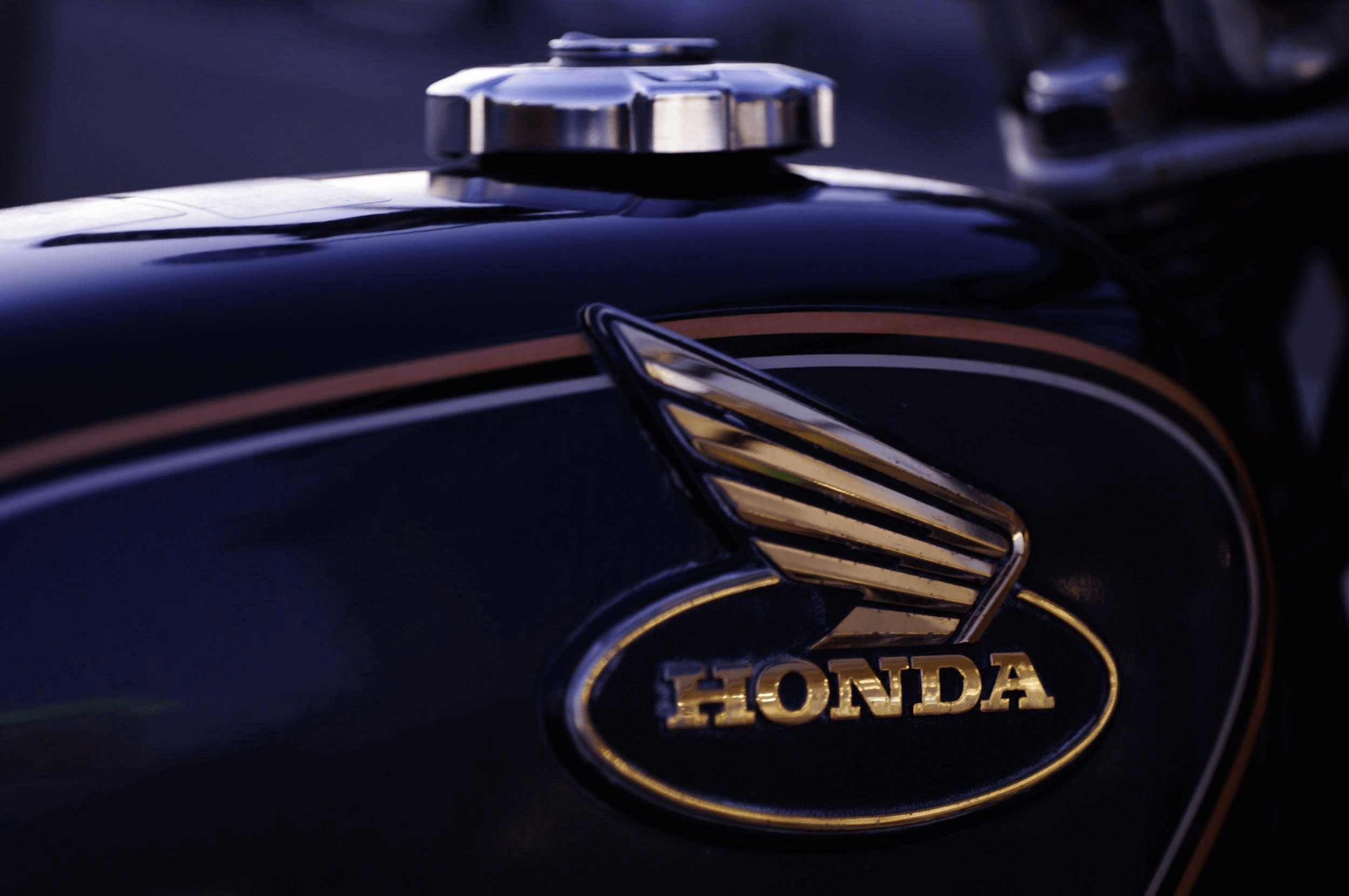 Honda CB125
This learner approved popular entry bike is perfect for those new to the joy of motorcycles.
This perfect first-timers motorbike has everything you would expect of a bike suitable for a novice. It's strong, reliable and handles well.
It has all the quality and durability of the Honda brand, and its price is pretty much unparalleled in its particular class.
This LAMS approved Motorcycle is stylish, practical and comfortable on the daily commute. With a cruising speed of around 80km/h and has enough clout and acceleration to keep up well with other traffic.
Its good braking system and well-designed handles make it a great option for those starting out on their motorcycle dream. Added bonuses are they are fairly cheap to repair and low on insurance costs.
Honda CBR500R
The Honda CBR500R has now been in production for a decade and was launched as a range by Honda to cope with the restrictions of the growing number of new riders in the A2 licence bracket.
New for 2022 on this model are:
A style makeover
New swing arm
Radial callipers
Upside down front forks
Front brake disc
Many of its recent modifications add to not only its sporty looks but also safety features such as its power when stopping.
Honda's everyday rider has also had additional LEDs added to bodywork to attract a younger demographic of riders.
With its sporty styling but excellent road handling, it's a great choice for the weekly commute and getting down and dirty at weekends.
Mutts
Mutt offers motorcycle beginners a range of bikes with a retro design and many features borrowed from older designs but brought bang up to date.
Based in the U.K, their inspiration is taken from the scrambling era – which is reflected in their vintage look.
Their whole range currently produces bikes in the 125 or 250cc categories, but we will soon be seeing 400cc models from them. Let's check out a few of our favourites for new riders.
FSR125CC
With many of its features taken from Mutt's classic range, the bolt-on sporty looks make this one of our favourites by our bike enthusiasts here at Taverner Motorsports.
Alongside its low slung ride, twin shock grand and single-cylinder four-stroke engine, it's a great choice for beginners who like a sporty ride from their mean machine.
As opposed to Mutts' other models, the slightly smaller 17" wheels mean straight lines and corner slam handling on its lower seat are pretty much in the bag.
Some of our favourite upgrades are:
New indicator brackets
Lightweight aluminium and rubber bar grips
CNC Aluminum fork caps
Shorter and lighter footpegs for both rider and pillion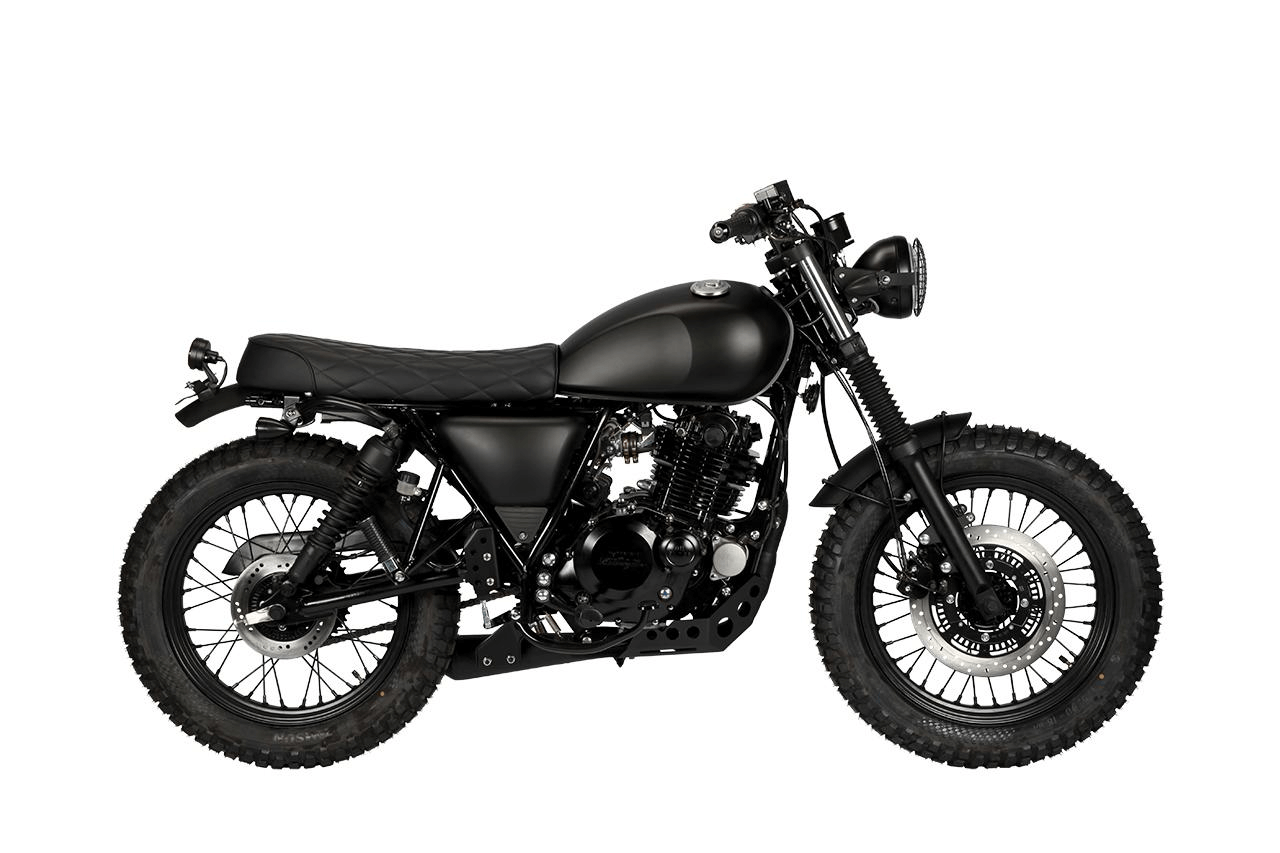 The Black Sabbath
This iconic completely blacked out classic is a hybrid of military-style grilled, black leather and the original Mutt, The Mongrel.
This British owned company took their inspiration from the Birmingham based rock band Black Sabbath to bring a growling all-black model reminiscent of vintage adventure rides.
Its signature look boasts diamond embroidery leather seats and a roar that will put a smile on any rider's face, either new or experienced.
With style suited to bigger and beefier models, It's well matched to less experienced riders due to its superb road handling with a bonus of extra value for money on a dirt track.
Razorback 125cc
The razorback is another vintage scrambler inspired offering from Mutt, making our list of best motorcycles for beginners.
With a slim 11-litre fuel tank, it's the narrowest bike from the Mutt stable, making it a perfect ride for smaller frames or those looking for zippier handling.
With a look similar to that seen in the iconic Mad Max movies, it has a few neat extras to give it a custom finish, including gold upside-down forks and chopped up fenders.
Like the Sabbath, most of its components are black, and it's easy to see and feel the double duty off-road and city suitability with its taller than average seat height and knobbly tyres.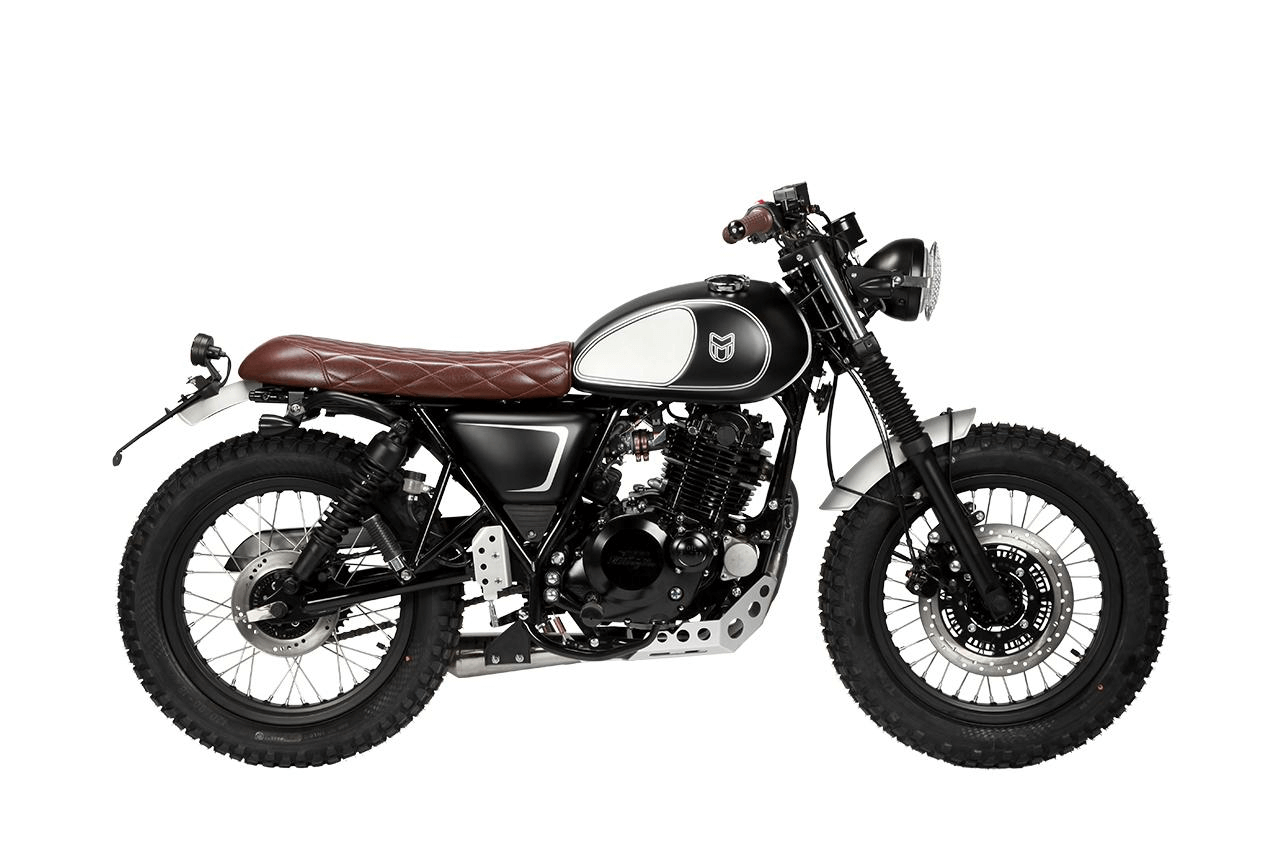 Mastiff 125cc
The huge 171 tank on the Mastiff is one of the reasons Mutt refers to it as the 'King of The Mutts'. With a tank a whopping 50 per cent bigger than their standard model, The Mongrel, this bike will keep you on the road or the scramble track for longer than most.
Its Monza style fuel cap and its sleek matt black and silver paint job gives it a custom look expected from the Mutt range.
18" wheels with super knobbly tyres mean that any muddy fields you encounter on a morning commute won't cause any problems.
It's packed full of cool and well thought out details. Headlight brackets, head stem nut and its uber-stylish brushed alloy mudguards give this beginner ride its great looks.
Yamaha MT07
The MT07 has recently had an overhaul mainly down to customer feedback. Although it was a much-loved motorcycle ideal for beginners, the suspension previously was a little lacking. This caused a few handling issues, which now have been thankfully solved.
This model by Japanese motorcycle giants Yamaha is perfect as an entry-level motorcycle, but it also gives a commendable performance on the track, field, and anyone commuting. It can even handle a certain amount of luggage as a tourer.
The newer models focus specifically on their style and their value for money. This bike is the motorcycle of choice for many riding schools, chiefly down to its magnanimous handling at low speeds.
To Sum It Up
So, if any of these beginner's powerhouse rides have got you salivating, then head over to our used section to bag a Sabbath or check out our brand new Mutt selection.
Servicing your motorbike might not be the first thing on your mind when caught up in the excitement of your first ride! So head over to one of our other helpful articles to find out more.