With over 123,000 motorcycles sold in 2021, according to the latest figures, it's not surprising that many are considering buying one that's used.
Buying a used motorcycle needn't be an ordeal if you follow some simple steps.
But what questions do you ask when buying a used motorcycle? As experts in this field, we're going to tackle this question. So read our helpful article to get to the bottom of the right things to ask the seller and make sure you get the bargain you hoped for!
It can be tricky to buy a second-hand motorcycle, mainly as there aren't always the same resources available to you when purchasing used cars. It doesn't mean you can't get your dream bike at a great price.
First things first, ask the seller about any obvious damage or accident history. Check decals and badges are as they should be. Request the mileage, ask the seller not to start the motorcycle before you arrive, find out the VIN, question the seller about service history, and always ask for a test ride.
Let's delve a bit deeper and start by discovering why you should buy a used motorbike.
Why You Should Buy a Used Motorcycle
Although a brand new motorcycle straight out of the showroom can be a dream, it's not always the best choice for some.
It could be that you only ride occasionally, so the cost of a super shiny brand new one might be challenging to balance out with your finances.
It's also worth thinking that buying a brand new motorcycle is similar to purchasing a new car. No sooner as it's driven off the yard, it starts to depreciate, and its worth drops dramatically.
So buying a second-hand motorcycle could be the way forward in either scenario.
Like with used cars, purchasing even the best second-hand motorcycles in Australia is well worth having some helpful information up your sleeve, including asking the right questions.
So, before you ask the seller those all-important questions, what should you make sure you do first?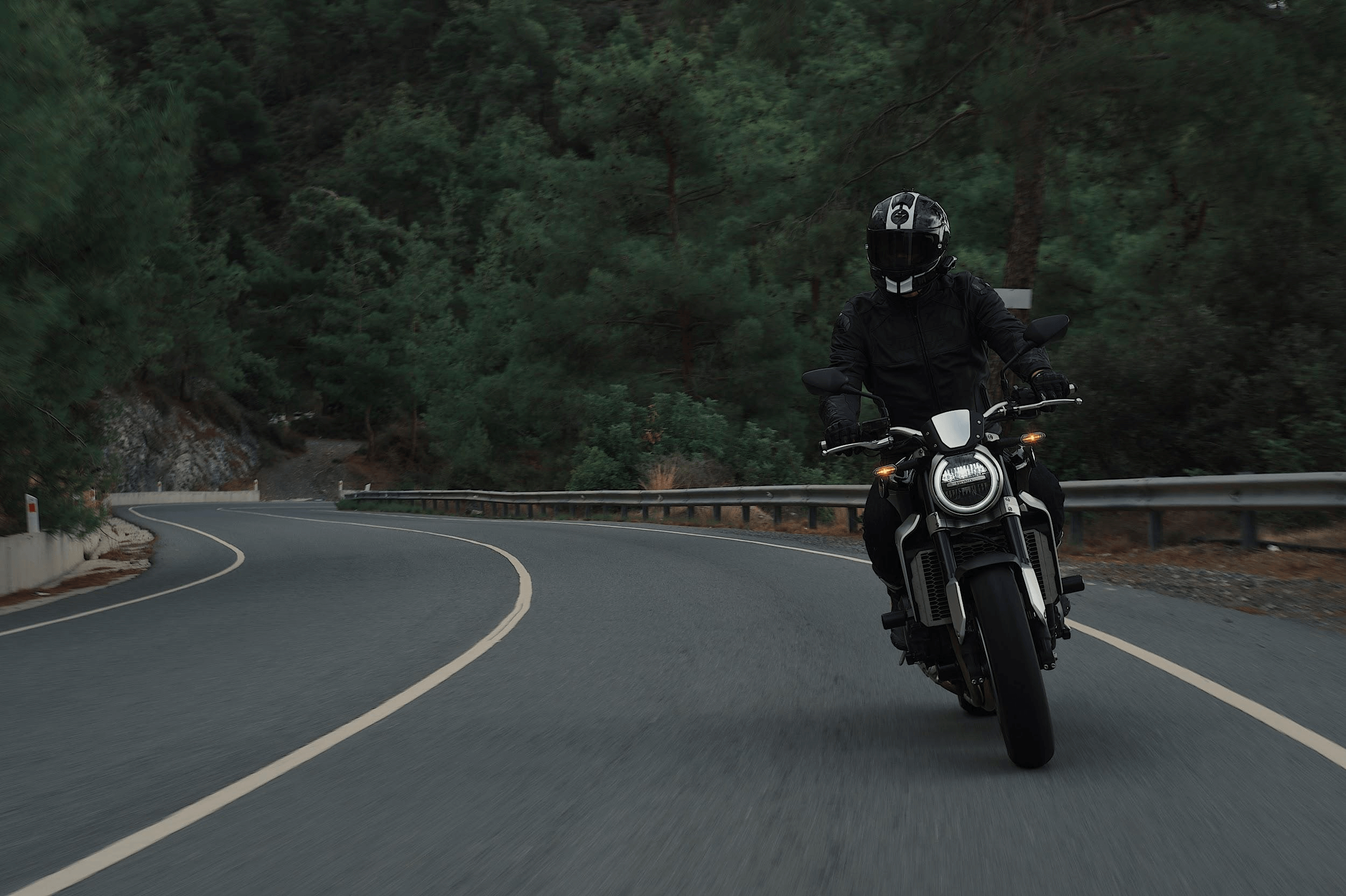 What to do Before Inspecting a Used Motorcycle
There are a few things you can do to make sure you are super clued up on your chosen second-hand motorcycle before you head off to meet and question the seller.
An excellent place to start is finding an image of the model you're interested in.
If possible, try to find a picture of the motorcycle when it was first introduced for sale in Australia. This way, you can compare both images side by side and check for any kind of modifications or repairs.
Ask the seller about added or removed badges
It's also really worth checking for any type of badge which has been added as it may be a sneaky way of hiding some previous damage.
Conversely, if there should be a badge and there isn't one, this may also be worth asking the seller.
Check photos for any damage
Have a checklist ready to check for any obvious damage on the seller's image. Make a note of any rusty or bent parts, and make sure you question the seller about how they happened.
If there are too many differences between the image you found online and the seller's pics, it might not be the bargain you'd hoped for.
Check for similarities such as:
● Handlebar
● Exhaust pipe
● Bolts
● Footpegs
● Brackets
● Tyre treads
● Sidewalls
● Rims
● Chains
● Sprockets
● Battery
Check mileage
Although the mileage on a used bike isn't always a make or break situation, it will give you an idea of its value.
The mileage will provide you with a good indication of the health and age of any potential purchase.
Motorcycles with over 65,000 kilometres on the clock are generally thought of as high mileage machines. However, if overall it's in good condition, it could still be considered a good purchase.
Ask the seller to make sure the motorcycle hasn't been started
Before you go to view a used motorcycle, always ask the seller to make sure the engine hasn't been started.
This way, you'll find out how responsive it is when starting from cold or if it has any suspicious noises. Check the engine cases to see if it feels warm when you arrive.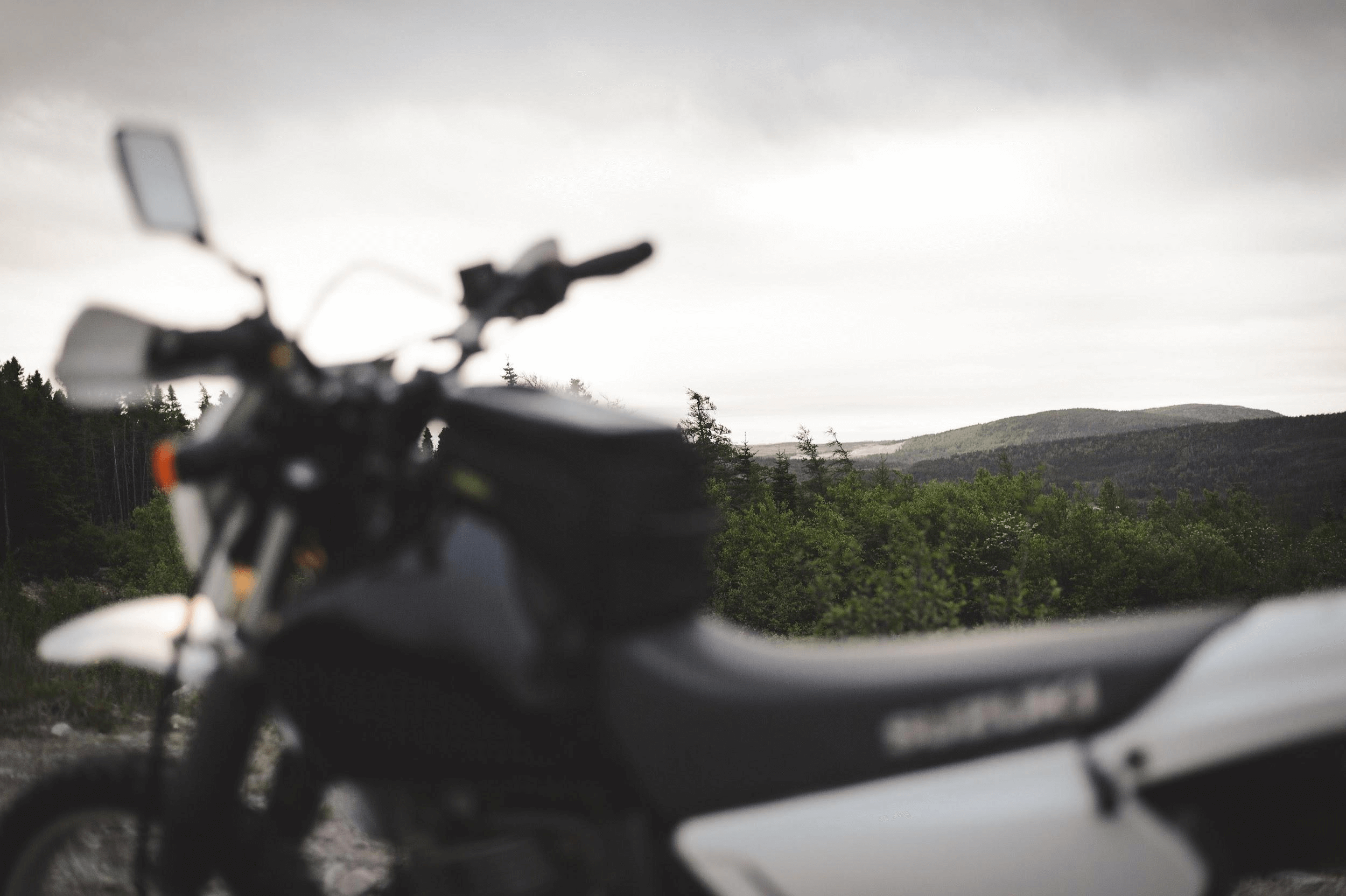 Ask the seller for the VIN
Generally, most used motorcycles are purchased with a positive VIN. This will check your potential purchase for its history and will give details of:
● Manufacturers spec
● Recall history
● VIN decoding
● Odometer reading
● Damaged or salvaged items
● Stolen or rebuilt motorcycles
You can go ahead and enter the VIN once you've asked the seller and pull off a report through sites such as Bike Facts.
Ask about oil and other fluids
After you've had a general look over the motorcycle you might buy, ask the seller if you can take a look at the oil. This way, you'll find out if there are any hidden issues.
Check the oil for discolouration and any evidence of foreign materials. Inspect under the motorcycle for evidence of oil leaks.
Make sure you ask the seller if you can check the brake fluid. If it's very dark, it can be a sign the motorcycle hasn't been looked after properly in terms of regular maintenance or serviced timely. This may not be possible, but evidence of good service history will negate this.
For more information on how often motorcycles should be serviced, read our latest article.
Ask for a test ride
Before you make any cash negotiations, if the bike is registered and if you think it might be a good bet, ask the seller if you can take it for a test run.
Although a short journey won't give you a long view, it will tell you immediately as to any issues such as poor brakes and if there are any problems with the steering.
In Summary
Here at Tavener Motorsports, we pride ourselves on our expertise with 45 years in the Australian motorcycle scene.
Whether you need a simple minor service right through to a custom build, our huge network of worldwide suppliers means we can offer you the best prices and a swift outcome for all your motorcycle needs.
Contact us to find out more, or browse our range of high-quality range of used motorcycles from leading manufacturers such as Harley Davidson, Kawasaki and more!