Source: Indian Motorcycles
With American heritage at its core, this ultra-stylish and uber-cool FTR features an updated and completely arresting paint and graphic scheme.
According to Grant Bester, Vice President International of Indian Motorcycle:
"From its 2019 launch, we've seen the global appeal of the FTR as a true American original,"
This limited edition with only 150 units available is Indian Motorcycles' first factory edition designed with international markets in mind.
For motorcycle enthusiasts with a need for race-style performance but demands a striking, modern look, this exclusive new release might be the one for you.
According to its creators, the Indian Motorcycle Company, the Stealth Grey is a motorcycle to get you noticed.
With an unparalleled balance of performance and style, it's powerful enough to send a shockwave down the highway but acrobatic enough to negotiate the tightest corner.
Where Did it All Begin?
In 2019, inspired style-wise by their successful Flat Track FTR750, the FTR was launched.
Since its inception, it has been proven to be one of Indian Motorcycles' most wanted models in a move away from the typical cruiser style offered by American markets. It's been given a Euro-friendly facelift and an imposing 130 bhp.
Customer feedback is important for any product, including new motorbike releases.
Keeping the customer in mind and doing an impressive job of listening to them, Indians' original FTR1200 came in for a sizable makeover in 2021.
The Dunlop DR3 tyres, which were top of the customer's pain points, were replaced by the streetwise Metzeler Sportec onto impressive 17-inch wheels.
This shorter named FTR, complete with new tyres and an impressive 25-degree rake, and an increased trail, has much improved day-to-day handling.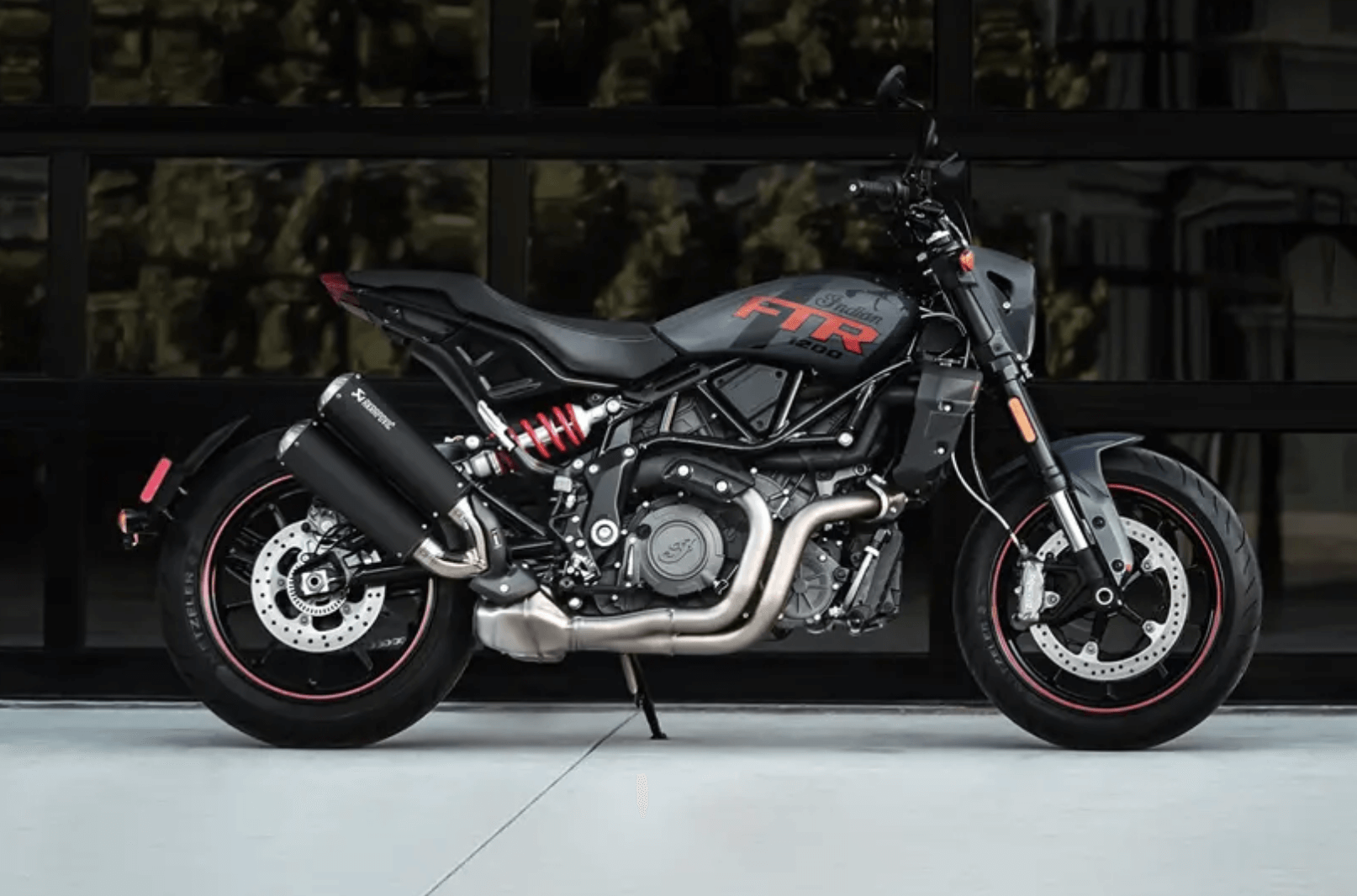 Source: Motorcycle News
Launch
With an impressive reception during its international press launch and admired for its distinctive livery, the FTR enhanced characteristics give it world-class street performance.
Its robust V-twin engine revs to the max and, coupled with a refined engine tune, give it outstanding performance.
Optimised suspension and a steeper head angle mean a smooth ride. A trail of 99.9 mm and Metzeler Sportec tyres on 17" wheels add to its allure.
International appeal
Following the launch of the Chieftain and Challenger elite model launch, the FTR stealth Grey Special Edition is the third new kid on the block in as many days from Indian.
The former was designed chiefly for the US and international audience, and the FTR was designed primarily for its global markets.
Style
Although original, the FTR stealth grey took its heart from Indian's Flat Track; its undeniable good looks will most certainly appeal to a sophisticated audience.
Indian may have launched the FTR 1200 as an ode to the firm's flat tracking success, but the FTR continues to court a cosmopolitan crowd with the new Stealth Grey edition.
An eye-catching logo sits just under a striking graphic with the FTR lettering, making a bold, striking statement.
This special livery has a base grey colour with a shocking fluorescent FTR badge in attention-grabbing red right across the tank.
As one of the biggest names in the motorcycle industry, Indian Motorcycles International Vice President Grant Bester describes this stunning new design.
"This factory exclusive, designed by our internationally staffed design teams, takes the FTR's American heritage and iconic silhouette and combines its dynamic performance with understated, under-the-radar styling,"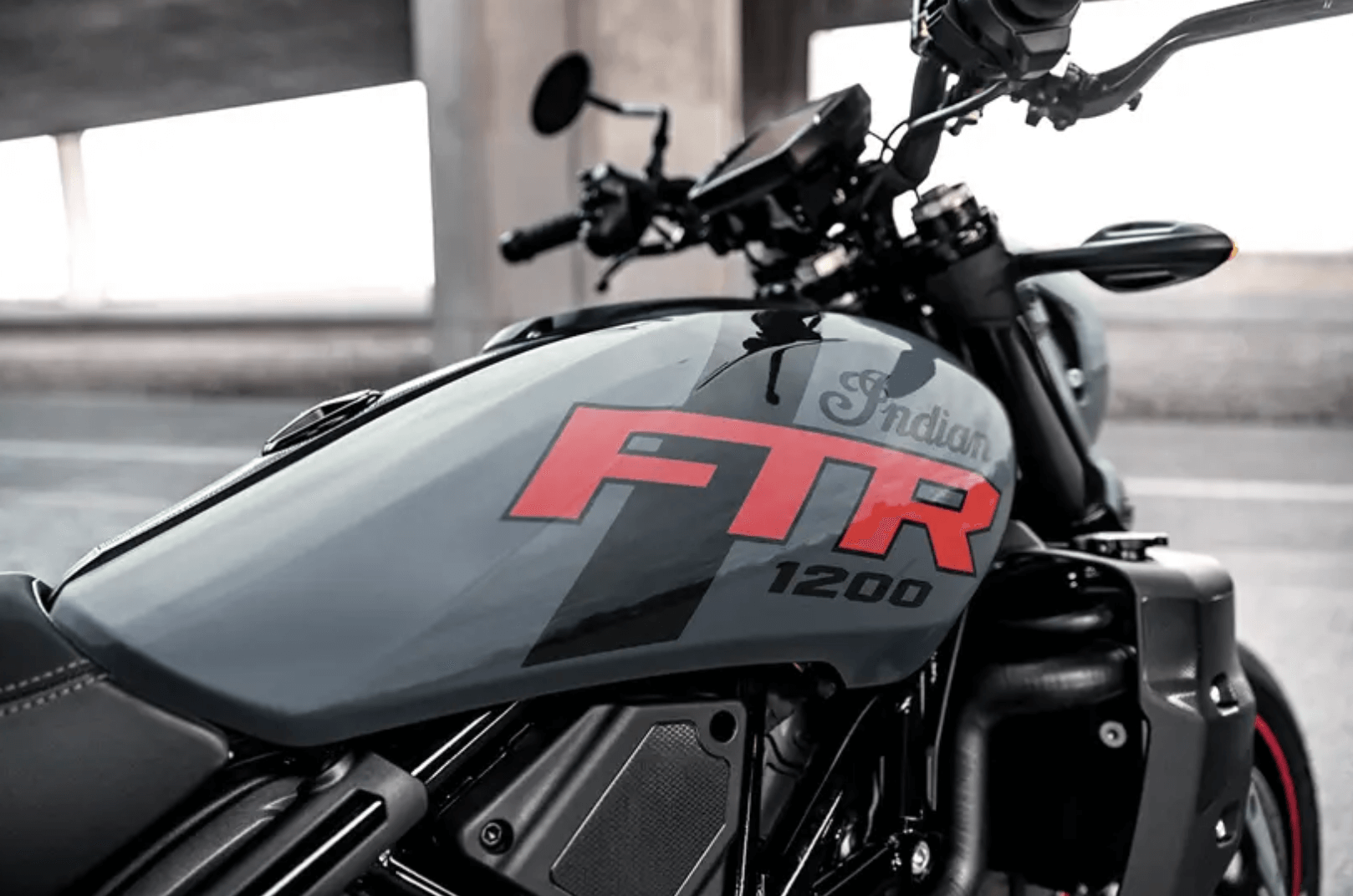 Source: Motorcycle News
Features
The limited FTR Stealth Grey is no doubt the full package when it comes to heritage, quality and power.
Additional features include:
TFT screen
Three ride modes
Brakes by Brembo
Akrapovič exhaust
Cornering ABS
17" wheels
4.3-inch touchscreen display
Adjustable Ohlins suspension
Riding experience
ProTaper handlebars ensure neat and precise handling along with 123 hp and 120 Nm of torque, meaning riders can expect a punchy and sporty ride.
Comfort is ensured by its fully adjustable suspension, while powerful stopping power is provided by Radially mounted dual Brembo brakes.
A 1203cc liquid-cooled V-twin engine provides the agility expected from the FTR camp.
Price and availability
The limited number of FTRs makes for an envied ride as Indian is only producing a minimal 150 units distributed only in Europe.
The availability of this much sought-after model varies depending on the region, and Indian encourages its customers to get in touch with their local dealers for more details.
However, The FTR Stealth Grey has priced from $24,995 AUS Ride Away, according to some reviewers.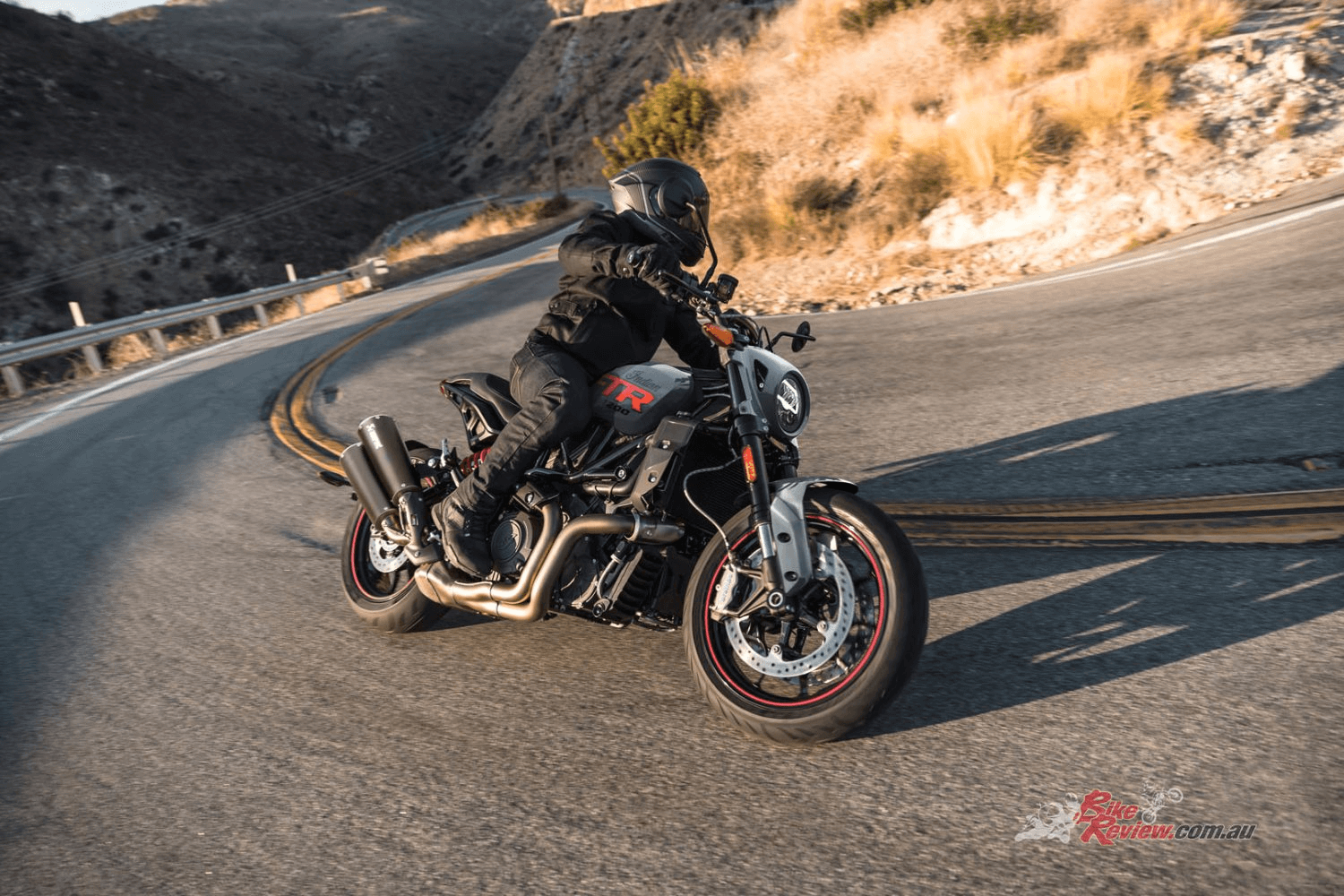 Source: Bike Review
Dimensions
With a lower-slung seat height, upright riding position and 17-inch wheels, the FTR gives riders a decisive and self-assured ride.
With a strategically placed gas tank under the lower seat, the FTR stealth grey provides an improved weight balance and cornering due to its lower centre of gravity.
Overall Length: 2223 mm
Wheelbase: 1524mm
Ground clearance: 165mm
Seat height: 780/817 mm
In a Nutshell
So there you have it! Everything you need to know about India's new stylish, powerful and much-in-demand FTR Stealth Grey.
From our early days in Bathurst back in the '70s, right through to our HQ in Brisbane, Taverners Motorsports has built an impressive 40 years in the industry due to its passion for the motorcycle scene.
Get in touch with a member of our friendly and experienced team for the highest quality parts, used bikes, and custom builds.