Like us, motorcycles can age gracefully too, or sometimes need a little help.
Dents, scuffs, and a bit of rust might need to be attended to, or even a complete overhaul might be required after several years. It could be that you have just purchased a 'fixer-upper' that needs some TLC.
So if you've landed on our article, you might be currently wondering how do you know when it's time to restore your motorcycle?
As one of Queensland's leading providers of motorcycle restoration, our experts can help you find out.
Ok, so let's dive into why you should restore a motorcycle.
Why Should You Restore a Motorcycle?
Most motorcycle enthusiasts understand that a gleaming mean machine straight off the forecourt might be just a dream or a memory. But it's a given that speed heads want to ensure their dream machine sparkles, shines and performs to the max.
It could be that you've noticed a few scratches, which spoil your riding experience, or your motorcycle even has a few war wounds. At some point, your machine might lose its fuel-filled roar or look worn.
When is it time to restore a classic motorcycle?
It could be you have invested in an older vintage model which needs a little love to bring it back to its glory days. Perhaps you've gone all out for a used Harley-Davidson or other iconic builds.
Restoring classic machines is also an investment. Interest in restoring motorcycles is a growing area, not to mention that many classic bikes are highly prized.
A restored classic or vintage model in super pristine condition will likely increase in value.
When you have the passion and the skills
Anyone in Queensland understands how addictive restoring a motorcycle can be. It simply requires passion, skills and a good healthy dose of patience.
However, knowing that at whatever time you decide to restore a classic or vintage motorcycle, it will cost time, money and energy.
Having experts in restoration alongside your efforts will help you reach your restoration goals.
This could be for advice or to undertake the whole project for you. Dabbling with classic motorcycle restoration is generally not a job for the untrained. It's a job for expert motorcycle mechanics and those with years of experience in custom builds.
When should I restore an old motorcycle?
It's not just the classics that need a little care and attention. Older motorcycles that have lost their roar or their gleam may also benefit from a full or partial restoration.
Some motorcyclists identify with their bikes in a deeply connected way, so it can almost be akin to buying a loved one a present! Which happens pretty frequently, right?
The time to restore an old, well-loved machine can be varied. It can simply be whenever you want to show some care to your two-wheeled companion.
Restoration for an older motorcycle can involve a major overhaul or perhaps just replacing the gearbox, getting the engine stripped down or renewing the paintwork.
So whether you are restoring a tried and tested old faithful or whether you've bagged yourself a neglected barn, the time is always right to transform your old motorcycle into a roaring, gleaming king of the road.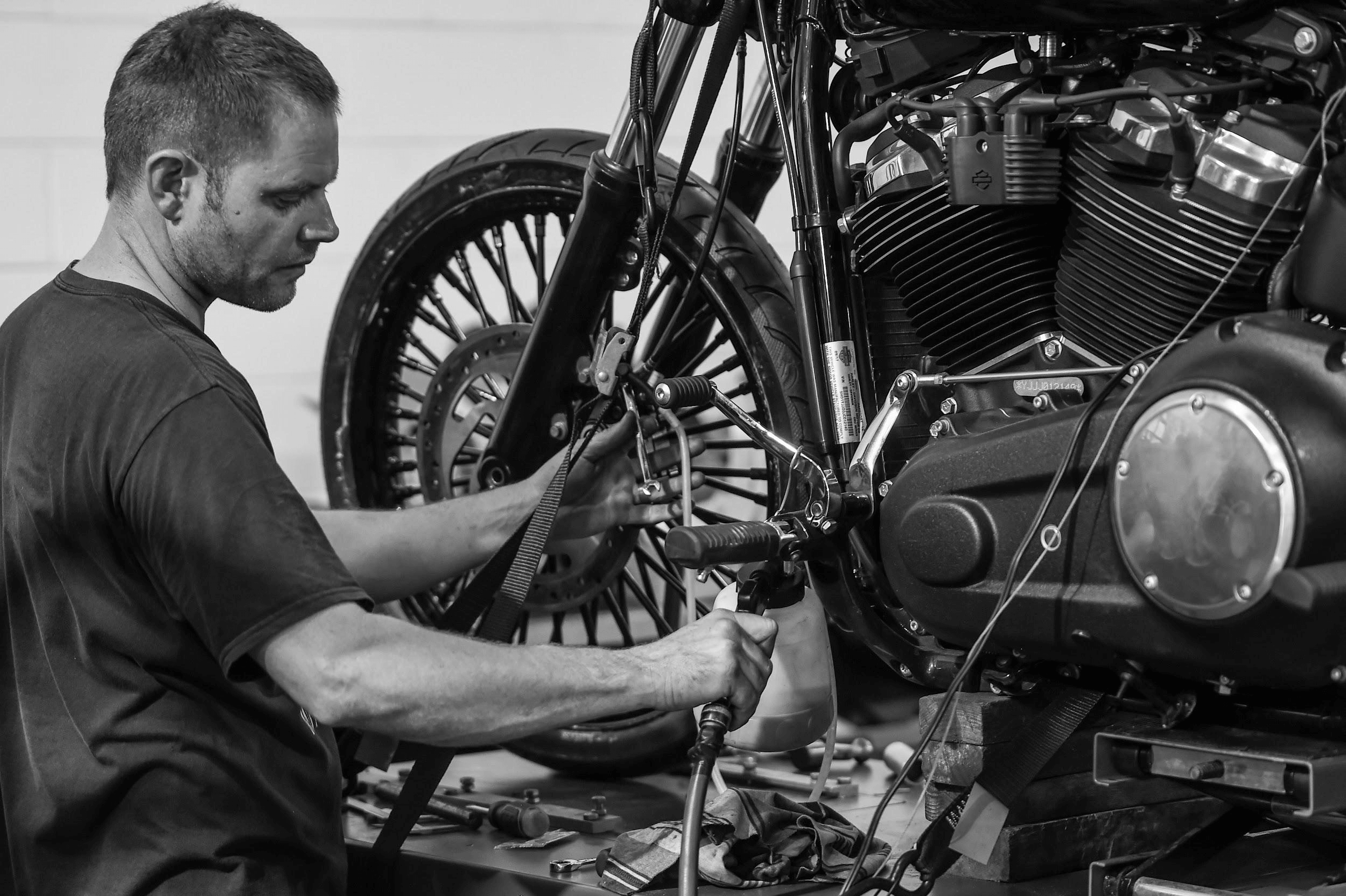 When Should I Restore a Motorcycle Myself?
As we pointed out earlier, full restoration on a classic investment motorcycle might be a job for expert motorbike repair technicians. If you have the know-how or even learn on the job, restoring a motorcycle yourself is an option.
If you are new to the world of motorcycle restoration or a motorcycle beginner, you may want to begin by creating a list of the parts, tools and any information you need first.
Do your research, and don't go in blind! As time, money and efforts expended to restore your motorcycle could end up simply as a costly mistake, not to mention a big hot oily mess.
For anyone in Queensland wondering when to restore an old motorcycle, it's worth knowing the six main areas that might need some work.
These are
● Electrical
● Steering
● Braking
● Power
● Fuel system
● Exhaust
If this is your first restoration, then our expert advice is to not take on too much in one fell swoop.
Take your time and focus your attention on one area at a time. This will build your confidence as you tackle each one with success.
Although being mechanically minded is a major plus, if you are wondering when the time is right to restore a motorcycle, it's not a requirement.
The time is right when you are motivated
Motivation will help you, along with specialist motorcycle advice from experts in the form of books, YouTube videos and your local motorcycle restoration team.
One of our top tips for DIY bike restoration is to ensure you feel confident rebuilding any parts you dismantle.
Also, ensure you take many pictures of how parts fit together or where the gasket needs to be, for example.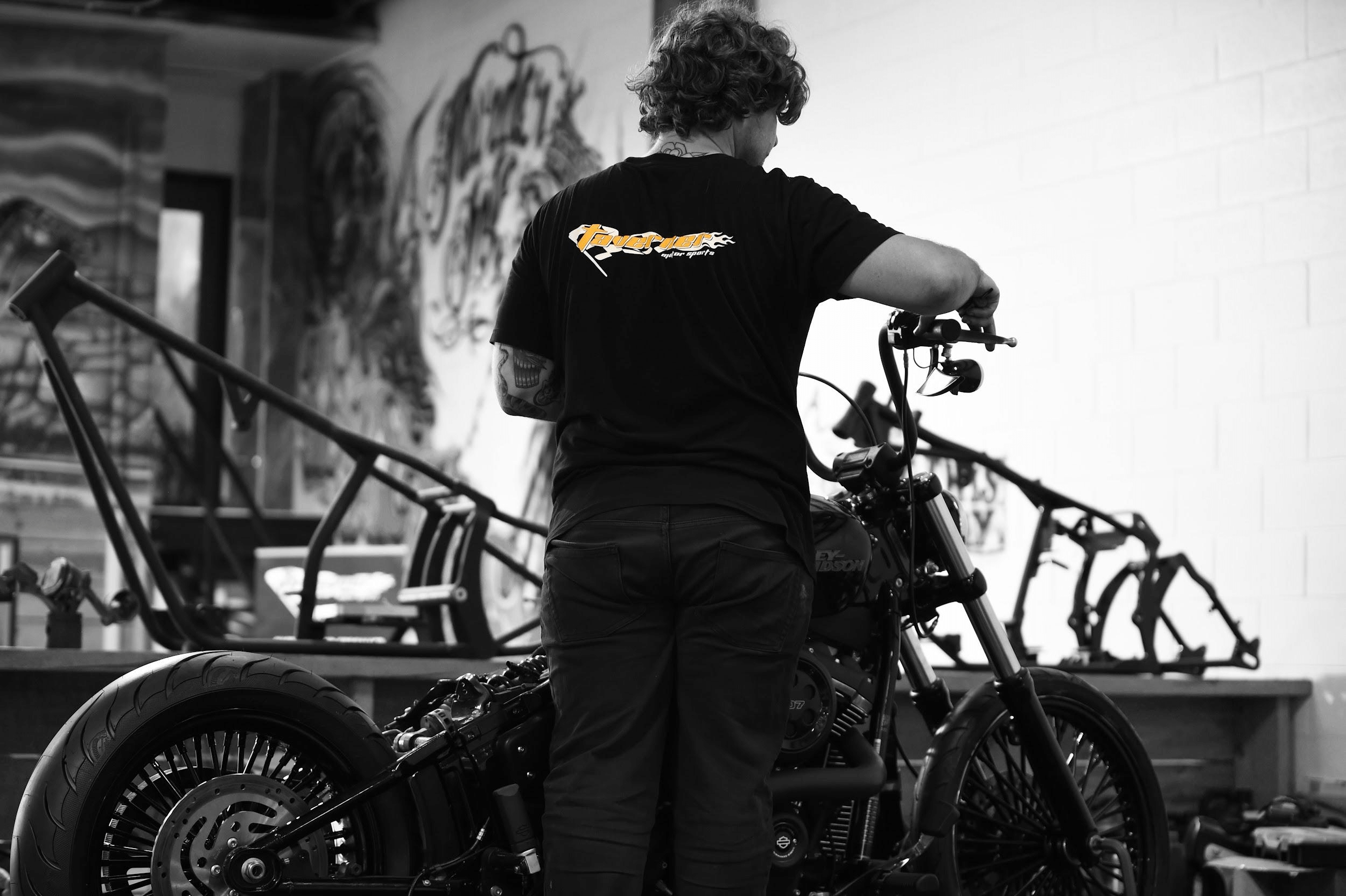 What Are The Easiest Motorcycles to Restore?
So now you've discovered that anytime is the right time to restore a motorcycle, you might be wondering which are the easiest for beginners to try.
Anyone coming in fresh to a motorcycle restoration is best placed following a few of our top tips, as finding the right type for beginners means no costly mistakes. Choosing the wrong type could also mean your dream machine is destined for a life in the garage if you run out of know-how or money!
Try to select a motorcycle to restore that fits the below suggestions:
● Easy availability of parts
● A common or more popular brand
● Cheap to repair
● Easy to tackle yourself with the help of how-to guides, videos or your friendly neighbourhood motorcycle restoration experts
In terms of brand names, some of the best starter restoration bike projects are often Japanese styles from the late 60's up to the late 80s. These bikes are some of the most popular and abundant in their production. Honda, Suzuki and Kawasaki are all options.
They are also readily available to source used or second-hand, generally fairly simple to work on and are low cost compared to classic or other brands.
Along with ticking the above beginner motorcycle restoration boxes, they are relatively simple to figure out and are an excellent way to get going with the basics.
They also generally have parts specifically designed for easy servicing and tuning. Along with their availability, these bikes are easy to work on and an excellent way for beginners to learn the basics.
Where Can I Get Parts or Find Experts to Help with a Motorcycle Restoration?
Our experts at Taverner Motorsports have spent many years helping customers complete motorcycle restoration projects. Much of which is work they aren't able to complete themselves.
We can help with fine-tuning and finding the correct parts through to a custom build. Don't forget to check out our gallery to see the results of our dedication, technical know-how, expertise and passion!
For any sized motorcycle restoration job, whether large or small, we can help. Get in touch here to find out more.