Source: BikeSales
With nearly 50 years in the motorcycle industry, we understand that electric motorcycles divide the opinion of many speed lovers in Brisbane.
It is none more so than the iconic Harley-Davidson stable that has recently dipped its toe in this growing market. Previously a domain was inhabited by much smaller scale producers such as Zero and Energica.
With new developments in electric vehicle technology, the giants of the motorcycle industry aren't planning on being left at the starting line.
So join us to find out whether the new Harley-Davidson S2 Del Mar should be on your wish list.
According to statistics-gathering heavyweights Statista, over 900 thousand motorcycles were registered in Australia in 2021, but will we see this number growing with the new Harley-Davidson LiveWire?
Before you can understand everything you need to know about the Harley-Davidson Live-Wire S2 Del Mar, let's find out some background of this brand giant but relative electric motorcycle newcomer.
What is the Harley-Davidson Livewire?
In a steadily growing e-motorcycle era, it's not surprising that industry giants want their slice of the action.
According to Forbes, the electric boom is set to last, with the e-motorcycle and e-bike market projected to be worth a staggering $12 billion by 2025.
So it's little wonder that Harley-Davidson jumped on the bandwagon in 2019 as part of their five-year plan to introduce cleaner and more environmentally friendly motorbikes.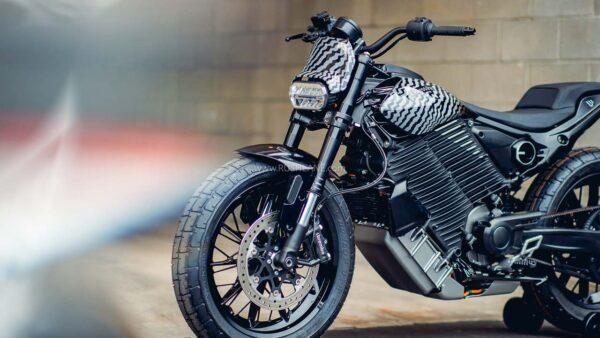 Source: Rushlane
The LiveWire Concept
LiveWire is a concept that is a separate entity to the classic Harley-Davidson division, although still part of their iconic camp. The LiveWire is a brand unto itself, hoping to compete favourably with current smaller electric motorcycle producers.
With the launch of the sporty, and super powerful LiveWire One, Harley introduced advanced electronic features on its flagship greener bike, which is also, quite honestly, a joy to behold.
The new brand LiveWire enjoys the technical and brand prowess of Harley-Davidson but will continue to expand as an EV specialist.
So what do we need to know about the brand new offering from this iconic brand?
Harley-Davidson S2 Del Mar
So, for anyone in Brisbane and across Australia, it's not a surprise to find out that electric motorcycles are trending in 2022 and for the foreseeable future.
The third EV offering from industry titans Harley-Davidson is the long-awaited S2 Del Mar. The brand has offered a brand new, more affordable and simplified version of the original 105 hp LiveWire launched way back in June 2014.
This brand new modular offering from the Harley-Davidson camp was designed with an 'urban street tracker' type style in mind. 19" wheels to compete favourably with other urban styles.
Its beating heart is an 80bhp electric motor with a monocoque chassis and a battery that can produce around 161 kilometres at city speeds without recharging.
How much does a Harley-Davidson Livewire S2 Del Mar cost?
For anyone without just over $50,000 needed to throw at the first ambitious electric motorcycle, their first LiveWire speed demons will be pleased to hear that the price is becoming more affordable with each new electric offering from Harley. The LiveWire One slipped a little down the price range but still came in at a hefty $30,000 price bracket.
The S2 Del Mar, as Davidson's third foray into the world of electric motorcycles, has dropped further to a more affordable circa $23,000.
One of the main reasons the S2 Del Mar is offered more cheaply than its forerunners is simpler paintwork and wheels.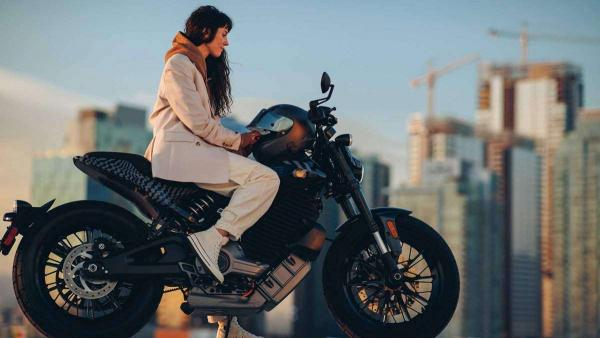 Source: VisorDown
Why do I Need a Harley-Davidson S2 Del Mar?
So for anyone in Brisbane who wants the prestige of this iconic brand along with a leaner, greener ride, what does it have to offer?
Looks
Both editions of this EV have 19 " cast alloy front and rear wheels. However, the launch edition has a slightly sexier intricate spoke layout than the one available on its mass production run.
A complex graphics procedure alongside Comet Indigo or Jasper Gray paint finish takes a painstaking five days to achieve.
So will the S2 Del Mar see you heading into the sunset on tour?
An urban ride
Although this model can pull away from a standing start with the best of them. It's an EV motorcycle aimed at the urban street rider rather than touring.
It's flat track-inspired style but still has the acceleration of some of Harley-Davidson's gas-powered models.
Battery
The Del Mar has an advantage on weight compared to its marked few predecessors, which could be down to its battery size.
The LiveWire One boasted 234km when travelling in an urban landscape at city speeds, whereas, as we mentioned previously, the S2 Del Mar has a shorter range of approx 160km before you need to recharge.
Obviously, if you like to put your foot down and increase speed, you could see yourself needing to recharge after only 80km. This is a considerable drop from the LiveWire One, which meant owners could see around 122km at higher highway speeds.
Although LiveWire isn't revealing reams of details yet, the new bike is claimed to hit 96km/h in 3.5 seconds (the One does it in 3s flat).
Speed
As compared with some of the other e-motorcycles on the market, the S2 Del Mar pulls away at an exhilarating 0-96km/h in under three seconds. So this might be all you need to know about Harley-Davidson's newest e-motorcycle offering!
Owners can experience a rip-roaring 152 km/h, equating to as many thrills and spills as a traditional gas-powered Harley.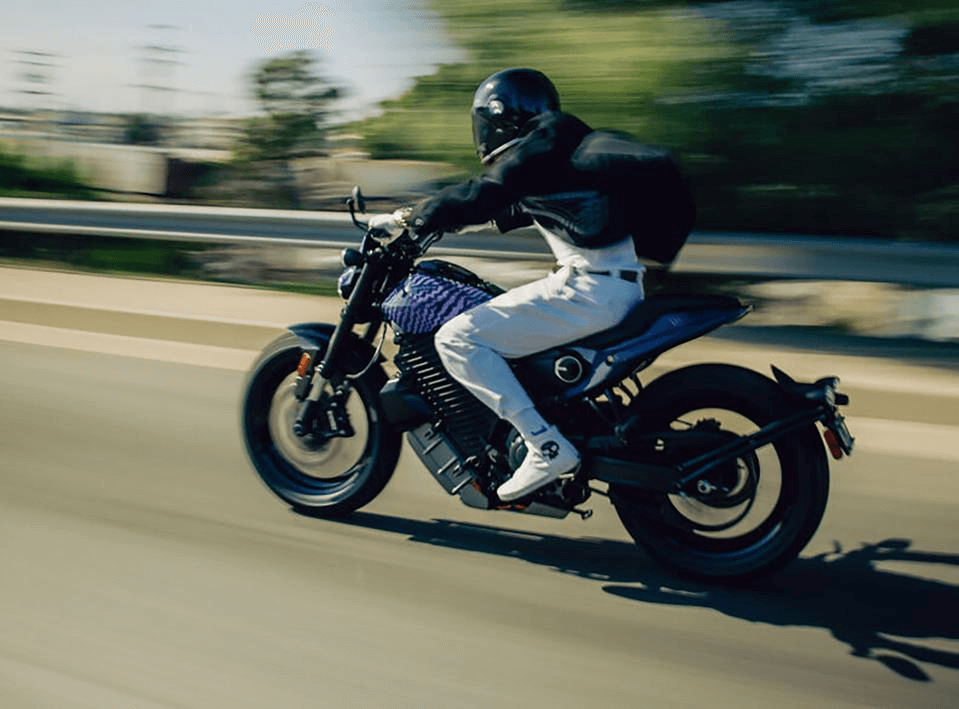 Source: Forbes
When Can I Get a Harley-Davidson S2 Del Mar?
It doesn't surprise motorcycle enthusiasts in Brisbane or anywhere else in Australia that the 100 available models of The Launch Edition Del Mar sold out in literal nanoseconds.
That super lucky petrol (or electric) heads who managed to bag one paid around $24,500. They will take delivery of their greener to mean machine in the spring of 2023.
What happens after the launch?
It won't be until after the lucky few 100 have their launch version of the S2 Del Mar delivered that the standard manufacturing run will take place.
So, anyone who has a Harley-Davidson S2 Del Mar firmly on their must-have list will have to sit it out till later in 2023.
To Sum It Up,
So there you have it! Everything you need to know about the Harley-Davidson S2 Del Mar, in a nutshell, from Brisbane's leading motorcycle specialists.
Get in touch for a quote on a custom build, shop parts or discover the best in new and used bikes.