Everyone loves a Harley-Davidson. After all, what's not to love? The iconic legacy, comradeship in the community, customisation, patriotism and freedom are just some things that make Harley-Davidson what it is today. The introduction of the twin cam engine in 1999 was no different. Born from the demand for more horsepower and a flood of after-market engine kits, the twin cam provided a bigger oomph to Harley-Davidson bikes.
Now, if you're aware of Harley-Davidson, you may have heard of some of the myths revolving around how reliable they are. Painted as a bike that spends more time in the repair shop than on the road, Harley-Davidsons have racked up a misconception of being a high-maintenance bike. But if we get down to the nitty-gritty, this often originates from the high percentage of alterations.
While the Harley-Davidson modifications opened up a world to customisation, it also brought on inexperienced modifiers who could easily mess up the system without the required knowledge. As a reputable and leading motorcycle servicer in Brisbane, we're tackling the topic today on whether Harleys are as high maintenance as they are portrayed, including how often you can expect a service and what's included in a Taverner Twin Cam engine service.
Do Harley-Davidsons Require More Maintenance Than Other Motorcycles?
Despite their loyal fanbase and motorbike improvements across the decades, the misconception that Harley-Davidson bikes are unreliable still lingers in the community today. As we earlier touched on, the popularity of modifications of Harley's saw these bikes undergo mass modifications without regulation, clearance or adherence to specifications.
While this was one of the beauties of Harleys that birthed a community of bike enthusiasts, brimming with mechanics and engineers trading their parts amongst another, it opened a can of worms for malfunctions.
Not every Harley owner could have the budget or skillset to build their dream ride, so taking modifications into your own hands was the next closest thing. Pair a bike breakdown with little mechanical skills, and you have the recipe for motorcycle damage. The only time Harley's were questionable in quality was between 1969 to 1981, when AMF was in control and prioritised profit and scalability instead of quality control. So as you can see, the cycle of modification, inexperience and wrongdoings of AMF underline this myth.
With the air now cleared, it's time we rewrite the wrongs that Harley-Davidson bikes have endured! In a nutshell, Harleys are very reliable, particularly the modern models.
Besides the AMF period, Harley bikes have always been reliable and often require less maintenance and part replacements (given you purchased your Harley from a reputable seller).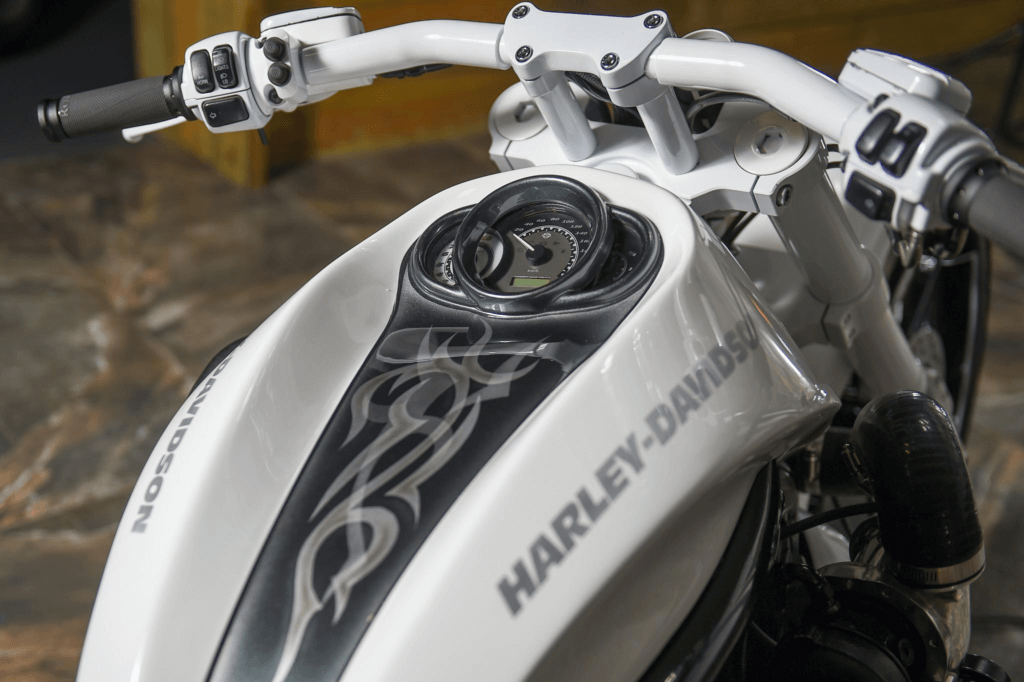 The truth about Harley-Davidson motorcycle quality
Whilst we're here, we need to address the elephant in the room, which is expectations. Maintenance is required for all vehicles to maintain reliability and function optimally. If you neglect your ride, it's fair to expect a decrease in performance or reliability.
How well your Harley lasts ultimately burns down to how you treat your bike. By adhering to responsible riding (which we'll touch on later in the article), you can expect to prolong the life of your Harley.
If you follow the servicing schedule religiously and avoid at home quick fixes, you have little to worry about! Just don't be naive to think a scheduled service is as little as an oil change because, in reality, it is much, much more.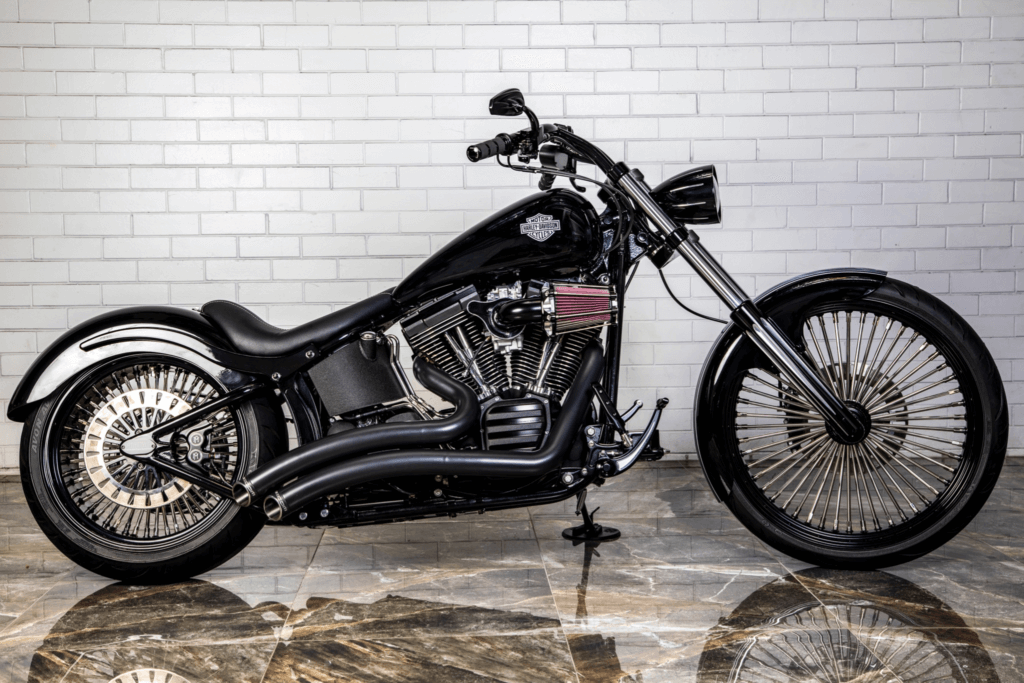 How to Decrease Repairs of Harley-Davidson Motorcycles
If you're thinking about getting your first Harley, whether it be a V-Rod, Shovelhead or Twin Cam, you're likely wondering how they fare with maintenance. After all, researching what the best Harley is for you is the first step before joining the community of arguably the most iconic bike brand in history.
Alongside fuel usability and ergonomics, maintenance level is a common determining factor when choosing a bike. As you can imagine, it's not ideal to purchase a bike and find out you have to spend more to keep it on the road. Fortunately, the team at Taverner know a few tips you can follow to reduce your Harley's maintenance costs.
Remember, Harleys are reliable bikes, so long as you adhere to the maintenance specified in your service manual. By following the below tips, you can expect a smooth ride with little to no repair costs.
1. Ride responsibly
Possibly the golden rule of bike care is to ride responsibly. Some wear-and-tear is a part of owning a motorcycle, and this isn't something you can avoid unless you keep your Harley in the garage its entire lifetime.
The bottom line is how you ride your Harley can influence how much your maintenance bill will cost. Regular riding through suburbs and city landscapes means more stops and starts. You can expect more wear on your bike's brake and clutch in this environment. To mediate this, avoid riding the clutch and sudden braking.
If you're more into drag racing (like Taverner's origins), then it's likely your tyres will need to be replaced sooner. If you're into road trips, the more miles you accumulate, the greater your maintenance costs. If you want to keep your maintenance costs at a minimum, keep your preferences in how you like to ride in mind. Even after adhering to these recommendations, we advise you to follow Harley-Davidson's advice by booking periodic servicing every 8,000 kilometres.
2. Regular and reputable servicing
Alongside riding responsibility is scheduling regular servicing from a reputable specialist. We know this sounds counterintuitive, but by servicing your bike regularly, you can prolong the life of your Harley and avoid heftier repair costs that are often the outcome of delayed repairs. Without regular servicing, you risk riding a bike that will break down more easily, even before its suggested lifespan.
All the information on servicing times is found in the Harley-Davidson service manual, but the Taverner team is more than happy to help you navigate the ideal time to book.
We always suggest you see a qualified mechanic instead of taking on the DIY servicing yourself. Whilst there is a mountain of information available on the Internet in the form of videos and forums, a DIY repair can do your bike more harm than good if you aren't experienced or qualified in repairs. A poorly done service may result in greater expenses and more time off-road, so it's best to err on the side of caution and see a professional.
3. Avoid at-home modifications
If there's a key takeaway you learn from this article, we hope it's to avoid applying modifications to your Harley. As one of the culprits that stemmed Harley's reputation for being unreliable, undergoing your own alterations is similar to playing with fire.
While working on your bike can be a fun project to undertake on the weekends, modding your Harley's performance at home can impact your other components. Additional strain means more wear and tear and more money spent on repairs and maintenance. For this reason, we advocate leaving the modifications to the professionals where you can ensure they have the time, expertise and legitimate parts to create your dream motorcycle.
If you are determined to customise your own Harley, we suggest you source your parts from a trusted provider. High-quality Harley parts don't always come cheap, but it's safer than using lower quality replicas that may cause damage and increase repair costs. Thankfully, when you invest in quality parts and a certified provider, you can expect greater longevity, which is ultimately better value for money.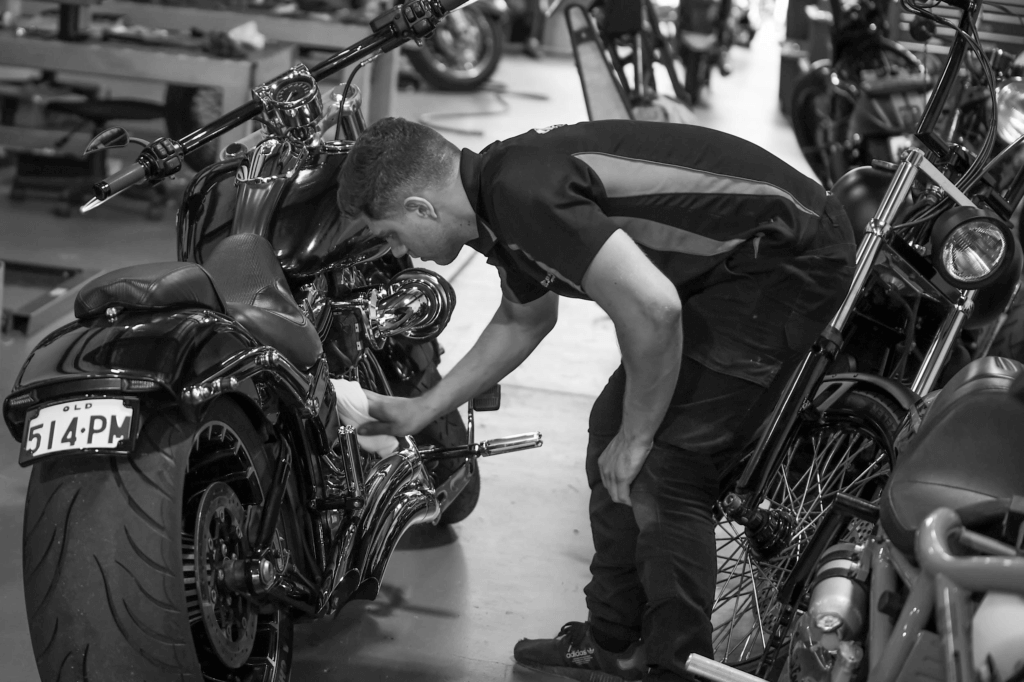 How Taverner Can Achieve Your Motorcycle Goals
As Harley-Davidson enthusiasts, we hope this article cleared the misconceptions of Harley's reliability. Remember how you treat your Harley is entirely up to your discretion, but if minimising your repairs costs is the goal, committing to today's recommendations will go a long way in keeping your maintenance bills down and extending the life of your bike.
As experts in motorcycle restoration and customisation, we've seen countless motorcycles built, raced, repaired and serviced. You could say maintenance and repairs are in our blood at Taverner!
If you'd like assistance with your bike servicing or customisation, the experts at Taverner are the ones to contact. As Brisbane's trustworthy motorcycle experts, we have your best interests at heart and feel confident in guaranteeing our customers the highest quality service. To see how our services live up to their name, you can visit us in-store at Bowen Hills or reach out on 07 3148 5288. Alternatively, you can request a quote online or browse the Taverner blog–the hub of motorcycle enthusiasts. Innovation, passion and dedication are at the heart of Taverner, and we can't wait to be a part of your motorcycle dreams.