What makes a good motorcycle braking system? Obviously, it needs to be able to stop your bike when you need it to, but that's not the only factor. A quality braking system should be fast and reliable no matter the weather conditions or how much wear and tear your bike has. It should be lightweight (meaning has a low unsprung weight) for more agility and better traction on the bike. A lower cost with more value for money isn't a bad thing either. If you want the best performance you can get from your bike, we definitely recommend Performance Machine brakes and components.
Your brakes are essentially controlled by a pumping system. Pumping on a brake lever pushes force through an incompressible liquid to calliper pistons, which puts pressure on the brake pads. There are several precise parts involved in making sure your brakes work properly. And if you've ever known the sheer terror of your brakes failing, you'll know how important it is to make sure they keep working as they should.
Are you wondering how Performance Machine fits into the picture? A leading manufacturer of top-of-the-line brake systems and accessories, Performance Machine, are advocates for the freedom, individualism and creativity of the custom bike parts scene.
If you've been wondering, "Where can I buy motorcycle parts that give my bike a unique custom look?" Taverner can help you out. Our online and in-person motorcycle parts store has everything from brakes to engines, cables to chassis, wheels and tyres to suspension and handlebars. We have everything for the DIY home repairs buff and can carry out repairs, modifications and custom work for you too.
So why should you invest in Performance Machine brakes? Here are the long and short of why these brakes are excellent.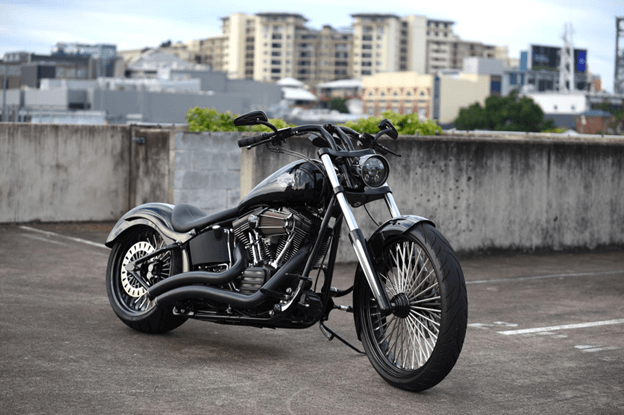 What are Performance Machine Brakes?
Founded by Perry Sands in 1970, Performance Machine began in a small shop in Paramount, California. The company started making custom motorcycles before moving into custom brake systems and after-market front ends in 1972. A few years later, it began making custom wheels and refining its braking systems.
Since then, Performance Machine has become a leader in the motorcycle industry, creating the innovative Custom Cut wheel finish and developing its own state-of-the-art manufacturing facility, among other triumphs throughout the years. To make sure the standards remained high, Performance Machine kept everything, including design, testing and manufacturing, in-house. In 2021, with more than 50 years of experience under its belt, Performance Machine moved into the off-road market.
Performance Machine doesn't simply make good brakes; the brand sets standards in the industry for quality and innovation. The team creates custom bike parts that allow you to show off your sense of style while ensuring you'll turn heads on a busy street. All of this is backed up by a strong design and sense of engineering.
For the past five decades, Performance Machine has been dedicated to taking their customer's feedback on board and providing the best brakes, brake solutions and brake accessories money can buy. Now you can experience their variety and passion for performance for yourself by buying your Performance Machine brakes from Taverner.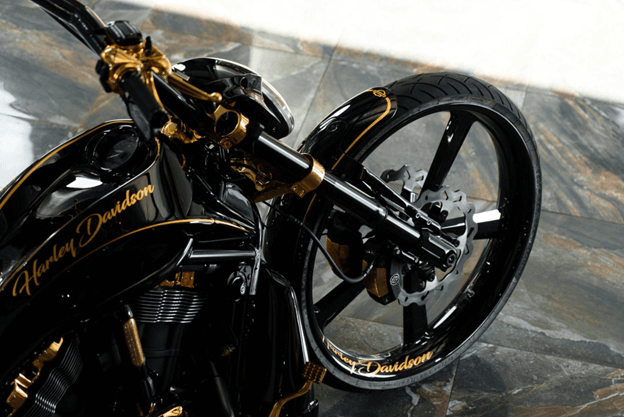 Benefits of Performance Machine Brakes
It's no secret that there are a lot of different motorcycle brake products on the market and many manufacturers of custom bike parts in general. "Where can I buy motorcycle parts – including brake parts – that I know I can count on?" is a fair enough question. Luckily Taverner has all the parts you need to take your machine to the next level.
Some of the biggest advantages of Performance Machine brakes include:
Performance Machine brakes and brake parts are manufactured to the highest level of quality by a leading motorcycle brand that's one of the biggest innovators in the business.

These brakes and brake parts are designed and manufactured by professionals with deep knowledge of engineering, safety and efficiency and how to consistently achieve them.

Performance Machine never compromises on performance or safety for the sake of style. Yet style is something the brand possesses and something their products have a very strong sense of.

More than 50 years of industry experience has given the Performance Machine team a very strong sense of what makes for a good motorcycle brake system.

Performance Machine parts look good, work exceptionally well and fit a wide range of bikes with ease. The care that goes into their manufacturing process ensures their parts function effectively in bikes of all kinds, including yours.

For the high level of quality they offer, Performance Machine brakes are relatively affordable and definitely offer value for money!
You may ask, "Where can I buy motorcycle parts like Performance Machine brakes?"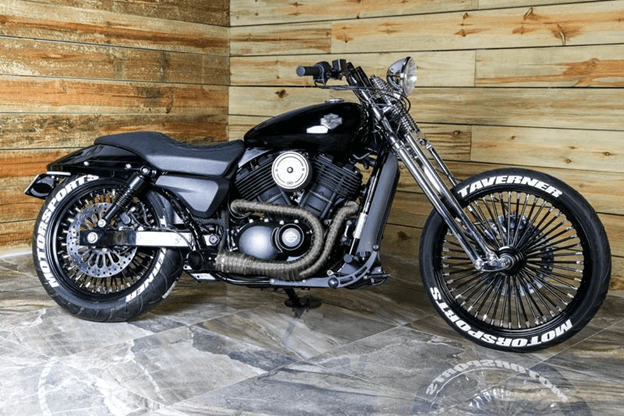 Get Performance Machine Brakes at Taverner Motorsports
When you shop online with Taverner or pay a visit to our workshop, you can take your pick from our massive selection of brake parts from leading brands, including Performance Machine.
Our Performance Machine range includes calliper kits, pins, pistons, cylinders, bolts, springs, rotors, brackets and just about everything else you need to change your brake pads or upgrade or rebuild your motorcycle brakes. 
These products are made in the USA to meet high standards, and they definitely succeed at that. Our Performance Machine Spoke Mount Rotors, for example, are made with a semi-floating design that's better able to resist warping, wear and deformation. Our handy Performance Machine Universal 4 Pistol Caliper Chrome fits left or right, front or rear, when paired with the Performance Machine Mount. You'll find the rest of our range of Performance Machine products equally capable.
Taverner has been in the business since 1975 when we began as a humble store in Bathurst, NSW, known as 'Street Bike'. Innovation, dedication and passion are traits we bring to all of our services, whether we're selling you the right motorcycle parts or carrying out workshop servicing, repairs, modification, maintenance, restoration or something else entirely.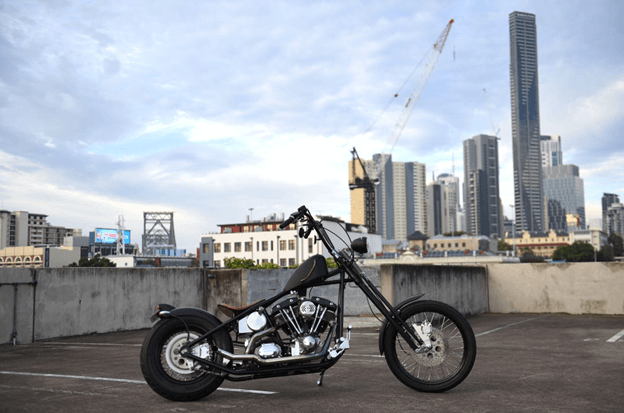 Over the last 40 or so years, Taverner has not only built up a reputation for being one of the best workshops in the motorcycle business; we've built up relationships with great brands like Performance Machine. We have a large network of worldwide parts suppliers and local paint, finishing and machinery partners who can help us to complete everything from minor repair jobs to full from-the-ground-up rebuilds. We work with only the best in the business, including Performance Machine, and over time people have come to trust us and the quality of our work.
Come and see us at 159 Abbotsford Road, Bowen Hills and you can take a look at our parts for yourself – or discuss repairs with us. We're also the Brisbane stockist for Mutt Motorcycles, who make small cc, custom-style bikes out of the UK. You might drop in just for a part or two and find your next dream machine at Taverner before you know it.
Ask yourself, "Where can I buy motorcycle parts?" no more! Taverner can set you up with Performance Machine brakes and brake parts, other custom bike parts and all the repairs and modification