Built to last, made to perform. Suzuki motorcycles are powerful but easier on your bank balance than many similar options. 
The company's slogan is "way of life!" From cars to motorbikes to all-terrain vehicles and more, they promote different ways of being, living and getting around. 
If you've already tasted the joy of experiencing the open road on a Suzuki motorcycle, your current priority might be finding out where to buy Suzuki motorcycle parts. Should you search online, purchase parts from the official website, or drop into motorbike shops around the city? Should you look for original equipment manufacturers (OEM) or aftermarket parts?
Luckily it's not hard to find Suzuki motorcycle parts in Australia. You can find motorcycle parts suppliers that ship around the country and even internationally. And all it takes is a Google search to look up service dealers in your area. Browsing a dealer's website, social media pages and online reviews can give you a pretty reliable idea about whether they're genuine or best avoided. But there's an even easier way.
Taverner has a massive collection of motorcycle parts available at our online store and in our Bowen Hills shop. With parts for motorcycles of all types, including British, Japanese and American models, and some of the highest-quality brands, we aim to be the only destination you ever need to visit for motorcycle parts.
If you're wondering where to buy Suzuki motorcycle parts in Brisbane, Taverner has all the variety you need. Looking for a particular part? Get in touch.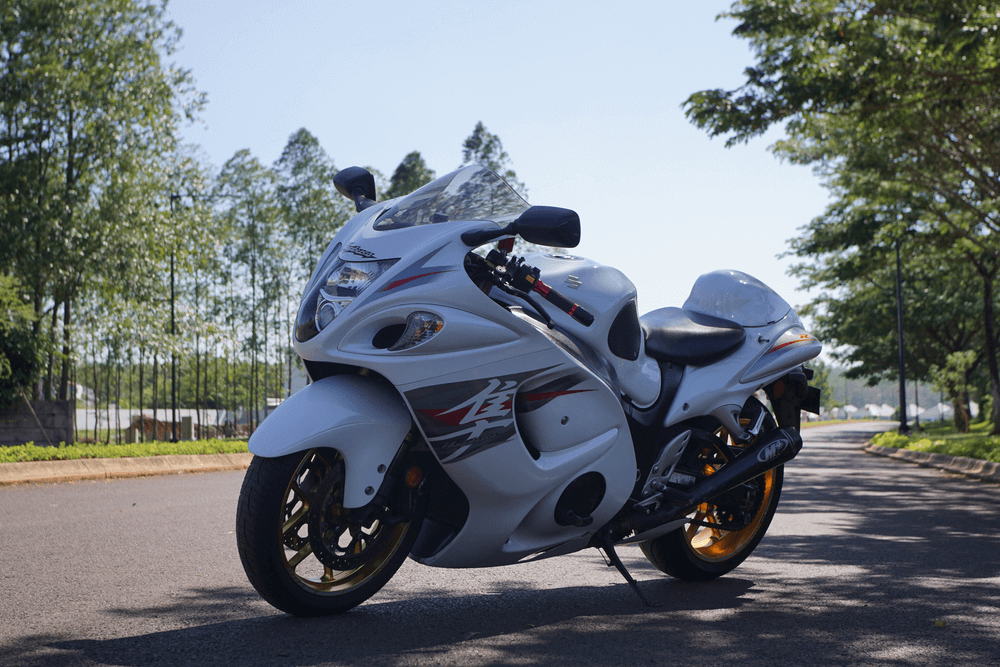 History of Suzuki Motorcycles
While they might have remained at the forefront of the motoring industry for decades, Suzuki's origins are quite different. The company started more than a century ago in the seaside city of Hamamatsu, Shizuoka Prefecture, and its business was silk. Michio Suzuki founded Suzuki Loom Works in 1909. In 1920 he took on the role of president of the rapidly expanding business.
It was 1952 when the company started making bikes, the first being a 36cc motorised bicycle. When sales of its follow-up, the Suzuki Diamond Free, exceeded 6,000 units a month, Suzuki Motor Co. was born. The company's first motorcycle was the 125cc 1955 'Coleda'.
Suzuki's first big success came with motorcycles, and it remains a leader in the motorcycle industry. The company's journey to success in the field of cars as well came with the launch of the Suzuki Suzulight in 1955. 
As the company has gone from strength to strength over the years and expanded into a massive multi-national operation, its product range has grown to include all-terrain vehicles (ATVs), two-stroke and four-stroke motorcycles, marine outboard motors, wheelchairs and small internal combustion engines. If you have somewhere to be and need a method of transport that won't let you down, Suzuki has an option for you.  
The advantages of owning a Suzuki motorcycle are many. The V-twin engine is packed with torque and is perfect for long rides. The bikes are fuel-efficient, so your money goes a lot further. The seats are low and comfortable, and the bikes are easy to control, even for new riders. 
Suzuki motorcycles are designed to last long and keep giving you value for money for years. But despite their high quality, they're also affordable. A high-end style bike for a price that should make you smile just as much as the ride.
But when something goes wrong, or you want to change or upgrade a part, it's time to look for Suzuki motorcycle parts in Australia.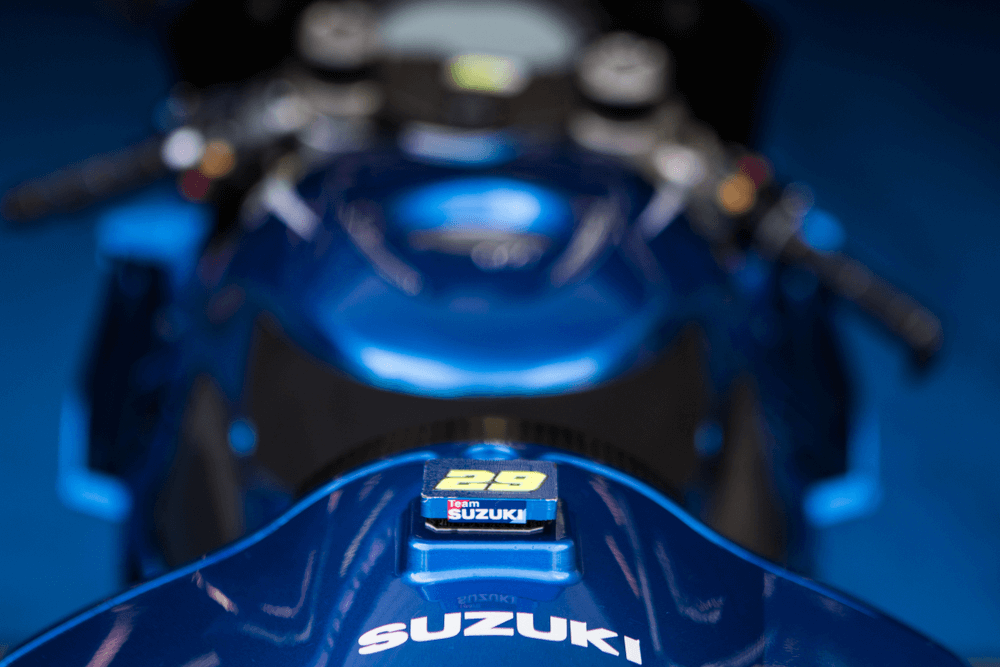 Best Suzuki Motorcycle Parts
If you've been wondering where to buy Suzuki motorcycle parts, Taverner can help you. Our vast range of motorcycle parts has plenty of bits to fit Suzuki notorcycles, including
Round sissy bar kits
Get some back support for your Suzuki bike with a Cobra sissy bar kit made in the USA.
ISO or Flame handgrips
Get a tight grip on the handlebars of your Suzuki bike with soft padded handgrips available in cool patterns.
Dragster exhausts
Our chrome exhausts from Cobra retain a pure drag-pipe appearance and include full-length heat shields. Topped with chrome billet tips, they let your exhaust system maintain its shine and finish without changing colour.
Stator
If you're into building or working on bikes yourself, the time may come when you need a Suzuki-friendly stator. Our stators are made in the USA by Rick's Motorsport Electrics and pack a 500-watt output.
Regulator
Rick's Motorsport Electrics keeps delivering the goods. This time, it's regulators designed to run cool with Mosfet tech.
Skeleton chrome mirrors
If you're looking for just the right aesthetic element to make your bike look a bit meaner, our skeleton hand mirrors with black or chrome stems should do the trick. Fitting a range of bike brands, including Suzuki, they're a little bit Halloween, a little bit black metal.
Universal drink holder
It helps to have a place to put your drink when you get thirsty on the open road. The holder comes with clutch or brake perch mounting bolts and fits nicely on various bikes, including Suzuki.
This is only a small taste of the many Suzuki parts we offer and the countless motorcycle parts Suzuki manufactures. It's tough to decide what the best Suzuki motorbike parts are, as all of them are made with the exceptional quality you'd expect from Suzuki. Look through the full range on our website and contact us if you want something not listed here.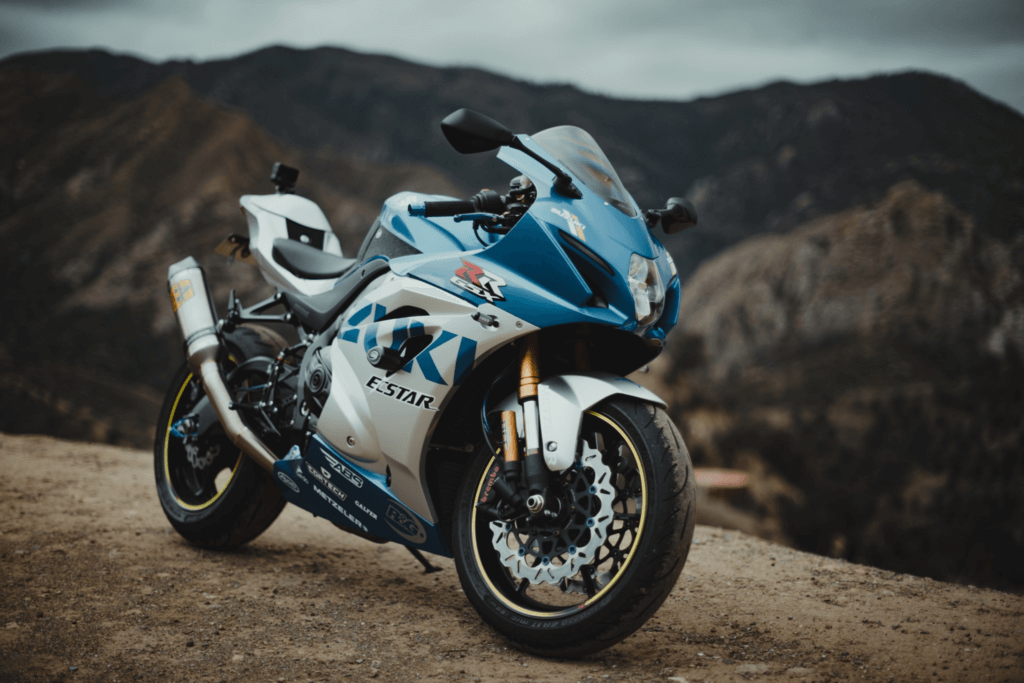 Buy Suzuki Motorcycle Parts at Taverner Motorsports
There's no need to wonder where to buy Suzuki motorcycle parts when you have access to everything Taverner offers. We ship Suzuki motorcycle parts Australia-wide and are always happy to help you find what you need. Not only do we have the right parts for your bike, but we can also often custom builds from the ground up to create the bike of your dreams.
We've been in business since the 70s, working on all kinds of bikes and spending 40+ years perfecting our craft. We've worked hard to acquire the reputation attached to the Taverner name. Now based in inner-city Brisbane, we have strong long-term relationships with our customers and suppliers in the industry.
This extensive network of suppliers and partners worldwide allows us to access almost any part you may need for your motorbike, including Suzuki parts of all kinds. We supply and work with only the best and provide the best, no matter how large or small the job. 
Whether it's just a minor service job or a full-scale custom build, we make it a cost-effective and time-efficient process that will leave you satisfied. To see our parts store in person, just drop into 159 Abbotsford Road, Bowen Hills, Queensland. It's where to buy Suzuki motorcycle parts in person if you're in Brisbane!
If you'd like more information about any of the parts in our store or would like to request a quote for any of our workshop services, don't hesitate to get in touch.