As a rider, you spend so much time on your motorcycle seat that it's worth asking if it's really the right seat for you. Factory seats are made to cater to a broad range of riders, but what's comfortable for one person may not be right for another. Seats are also subject to wear and tear with age, so if your bike is getting on in years, you may have noticed wrinkles, tears and cracks. Medical issues such as haemorrhoids or poor circulation can mean you need to change your seat to a more comfortable one, and a seat that's too firm can do the same. If you're looking for motorcycle seats in Brisbane, there are plenty of options out there. Which one should you choose?
Deciding on a motorcycle seat isn't just about comfort. The right seat lets you maintain a correct posture, which means you don't have to stretch or over-exert to reach the pedals and controls. This makes for a better, safer ride. If you're on the road a lot, it's essential to make sure your motorcycle seat is working for you.
Luckily seats – and other motorcycle parts – are easy to find in Brisbane. If you're wondering, 'Where can I buy motorcycle parts like seats?' you're in luck. South East Queensland is a motorbike-friendly region with a lot of fantastic scenic rides and heaps of motorbike workshops to get gear for them. But if you really want the knowledge you can trust backed by decades of experience, drop into Taverner Motorsports, and we'll help you find the right motorcycle seat for you. Our massive motorcycle parts store carries the full work as far as motorbike maintenance goes, including one of the largest selections of motorcycle seats Brisbane has to offer.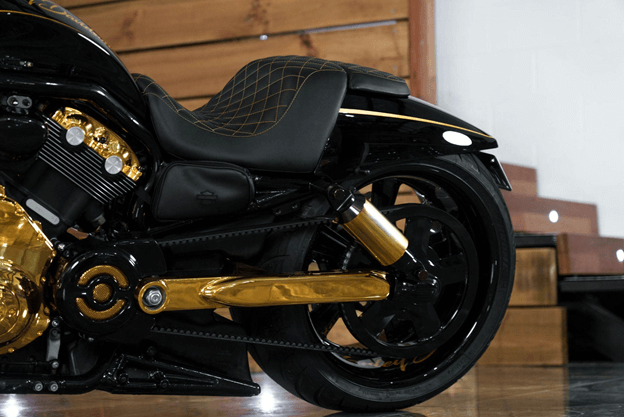 Different Types of Motorcycle Seats
It almost goes without saying, but there's nothing one-size-fits-all about finding the right motorcycle seat. Here are some of the main seat types on the market and some benefits of each.
Solo seats
If you only ride solo, a single-person seat is an easy option: comfortable to move around on, simple to remove and cost-effective to replace. Since you're the only person who's going to be riding on it, you only have to consider your own comfort and safety, and you have many options of size, shape, stitching, materials and colour at your disposal.
Dual seats
If you have a regular passenger, dual seats keep both of you comfortable, even on long rides. Two heads are better than one, and a split seat provides your passenger with a clear view of the road ahead. If a companion is important to you on the open road, choose a dual seat from the likes of top-quality brands like Dyna, Indian and Metric, available in Taverner's store.
Pillion pads
A pillion is a second seat behind the rider's seat. This is for a passenger but is a separate piece so that should you wish to remove for aesthetic reasons you are able to do so when you are not carrying a passenger on your motorcycle.
Foam
Foam is one of the most commonly used materials for motorbike seats because it's both affordable and very comfortable. Foam moulds itself to the shape of your body and contains tiny air pockets that help spread your weight across the seat more evenly.  
Gel
Gel is also a common material in motorbike seats and is really good at holding your lower back in place while you ride. Soft enough that it can conform to your body shape, it's an excellent material for comfort.
Air
Motorcycle seats filled with pressurised air create a cushion for you that relieves discomfort in the tailbone and lower body.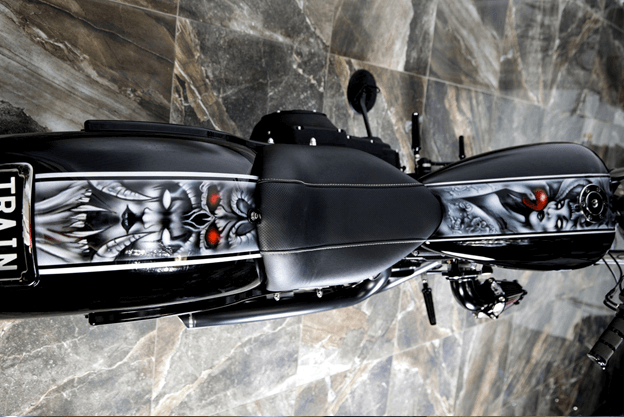 Modified seats
Custom workshop services are one of Taverner's specialties, and we can fabricate one for any make and model of a bike! Take your pick from materials like leather, suede and vinyl. Choose your patterned stitching and pick from our assortment of textures and colours.
Classic seats
If you have a classic motorcycle with a distinctive vintage look, it makes sense that you'll be looking for motorcycle seats in Brisbane that suit the style. Taverner knows how important maintaining the look of your bike is to you, and we can sell you the right seat – or custom-create one!
"Where can I buy motorcycle parts, including the right seat?" you mask ask. The next section covers the benefits of buying seats and other motorcycle parts from Taverner in Brisbane.
Benefits of Buying Motorcycle Seats from Taverner
The benefits of hunting for the right motorcycle seat (or getting one custom-made) include better comfort, safety, aesthetics, back support, long-distance travel and views of the road ahead.
If you're looking for motorcycle seats in the Brisbane area, why should Taverner be your number-one choice? Here are some very good reasons: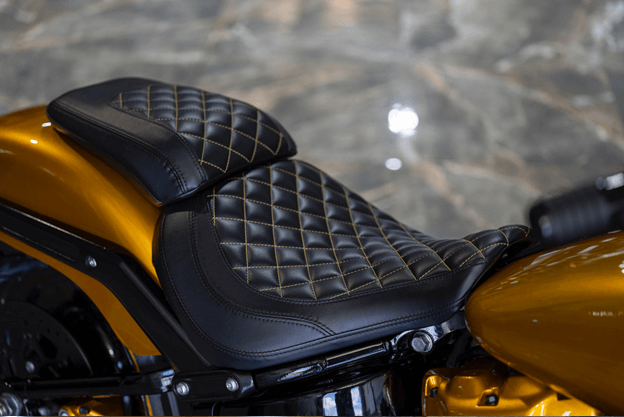 More than 40 years of experience
The Taverner story began in the early 1970s, so we've spent the last 40+ years perfecting our trade to the best of our ability. Many of the motorbikes that are considered classics now are bikes we've been working on for decades. No matter how old your bike is, chances are we've seen and modified a model just like it before. We've been working on bikes for so long, providing motorcycle seats in Brisbane is simple for us.
Strong relationships with parts suppliers
If you've spent a lot of time asking, "Where can I buy motorcycle parts in Brisbane?" Taverner brings the search to an end. Our long history in the business has allowed us to build relationships with worldwide motorcycle parts suppliers and local paint, machinery and finishing partners. We have the option to only buy from the best, so we do. As a result, we've been rewarded with loyal clients.
Dedication and care
Being avid riders and motorcycle lovers ourselves, we're committed to the motorcycle scene. This is more than a job for us. We understand on a personal level how much your bike means to you, so we treat it with the same care as we'd treat a bike of our own.
Variety
Taverner specialises in British, Japanese and American motorcycles. Variety is one of our strong points, however, and no matter where your bike is from, we likely have motorcycle seats in Brisbane for you.
Other services
We do it all at Taverner. If you buy new motorcycle seats in Brisbane from us – or have one custom-made – and then decide you'd like us to do more work on your bike, you can choose from a wide range of custom, restoration and performance services.
Easy to find us and buy from us
You can check out our entire range of motorcycle seats online or visit us in person on the north side of Brisbane at 159 Abbotsford Road, Bowen Hills.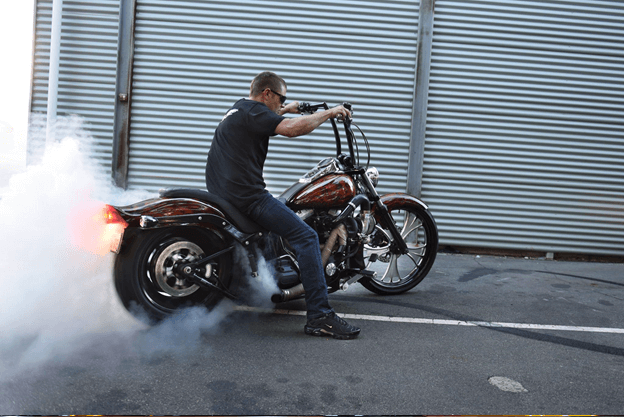 Buy Motorcycle Seats at Taverner Motorsports
Check out our massive range of motorcycle seats and sissy bars from top-quality brands like Saddlemen and Le Pera. When it comes to motorcycle seats in Brisbane, we're sure to stock one that suits your bike!
Taverner Motorsports is the answer to the question, "Where can I buy motorcycle parts in Brisbane?" If you have more questions for us or just need help finding the right motorcycle seats in Brisbane, get in touch with our friendly team!