Whether you're working on a project bike or just a piece of your ride that needs replacing, you may have asked yourself, "where can I buy motorcycle parts?"
Quality motorcycle parts can be a challenge to track down depending on what you're looking for and what kind of bike you have.
There are lots of motorcycle parts shops and private sellers out there. But then you still have to find out what the best online motorcycle parts store is and who you can trust to provide a good deal along with a warranty.
If you live in Brisbane, what could be better than a local supplier with just about any part you need and a shop you can drop into?
Taverner has a worldwide network of parts suppliers providing more than 30 different brands. With such a large number of distributors to work with nationally and internationally, we're able to source a wide variety of bespoke and hard-to-get parts. This has been one of the various ways we've built long-term relationships with satisfied customers.
If you're wondering where to buy motorcycle parts, look no further. Taverner has parts of all descriptions and the kind of deep knowledge of both motorcycles and customer service that can only come from decades spent in the industry.
If you're looking for the best online motorcycle parts store you're likely to come across, you're in the right place. Taverner is the answer to where to buy motorcycle parts that you haven't been able to find elsewhere.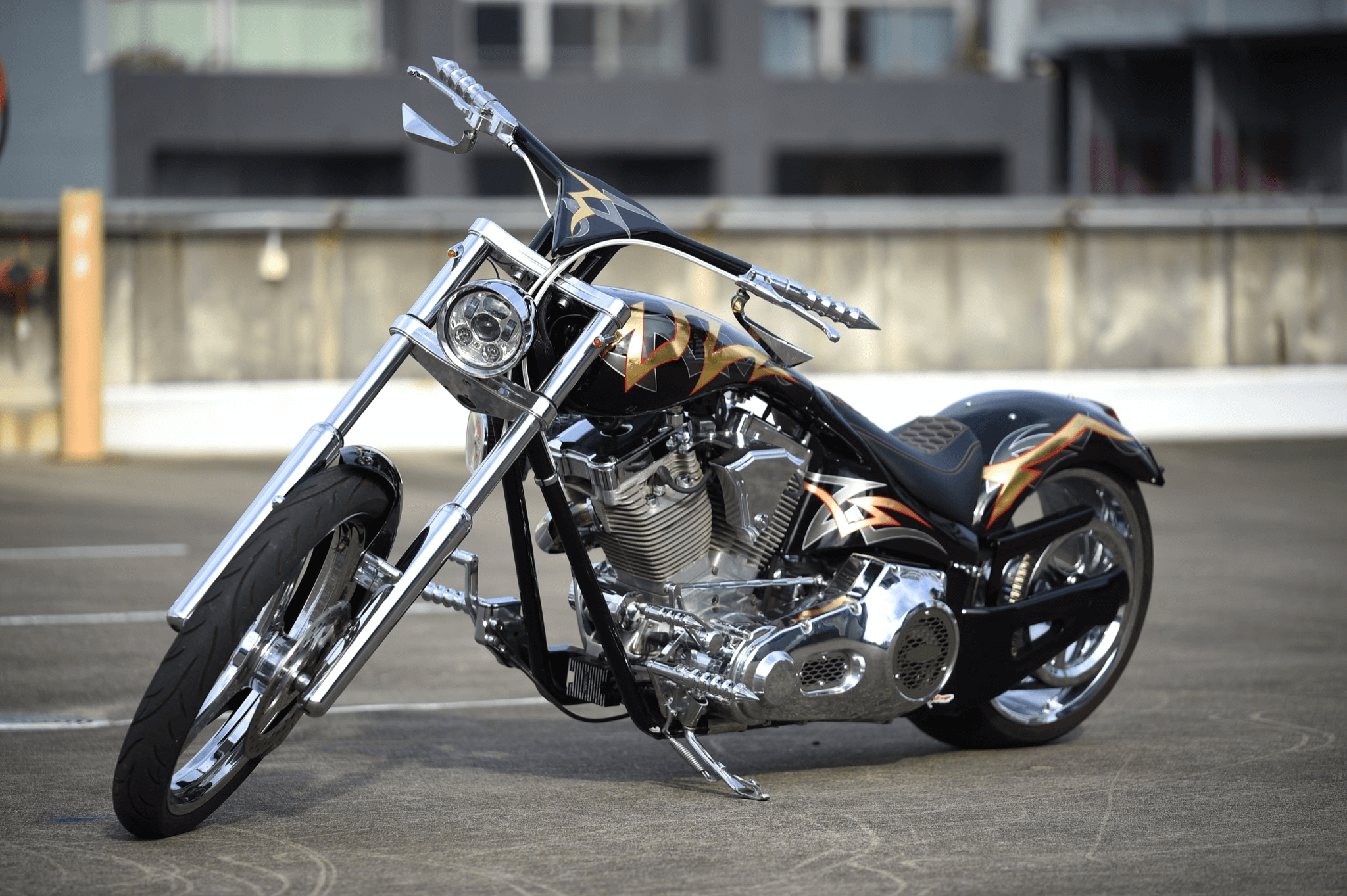 Best Motorcycle Parts
If anyone asks you, "where can I buy motorcycle parts in Brisbane?" you can tell them Taverner. Some of the most common kinds of motorcycle parts we stock include
Seats
Our selection of seats and accessories (including sissy bars) will keep you secure and comfortable.
Want to double up on your bike? Our Dyna dual seats from high-quality brands Lepera and Saddlemen come with lattice or double diamond stitching, backrests and comfortable leathery feels. Our solo seats are just as smooth and allow you to sit low on the bike. If you just need a pillion pad, we have custom, universal and contoured ones.
On top of sissy bar uprights, pads and side straps, we stock accessories like security seat screws and brackets, seat mounting knobs and fender washers.
Handlebars
Get yourself a pair of tough-looking, powerful handlebars in chrome or gloss black, along with plenty of other gear to keep you safe and in control on the road.
For a tough, vintage look or modern look, we have handlebars in various styles and sizes that allow you to take control of your bike as you take off down the street. Our damper kits and other handlebar accessories will keep you on a straight path even when the terrain is rough and bumpy. For a better grip and more power, look at our hand grips and throttles, too.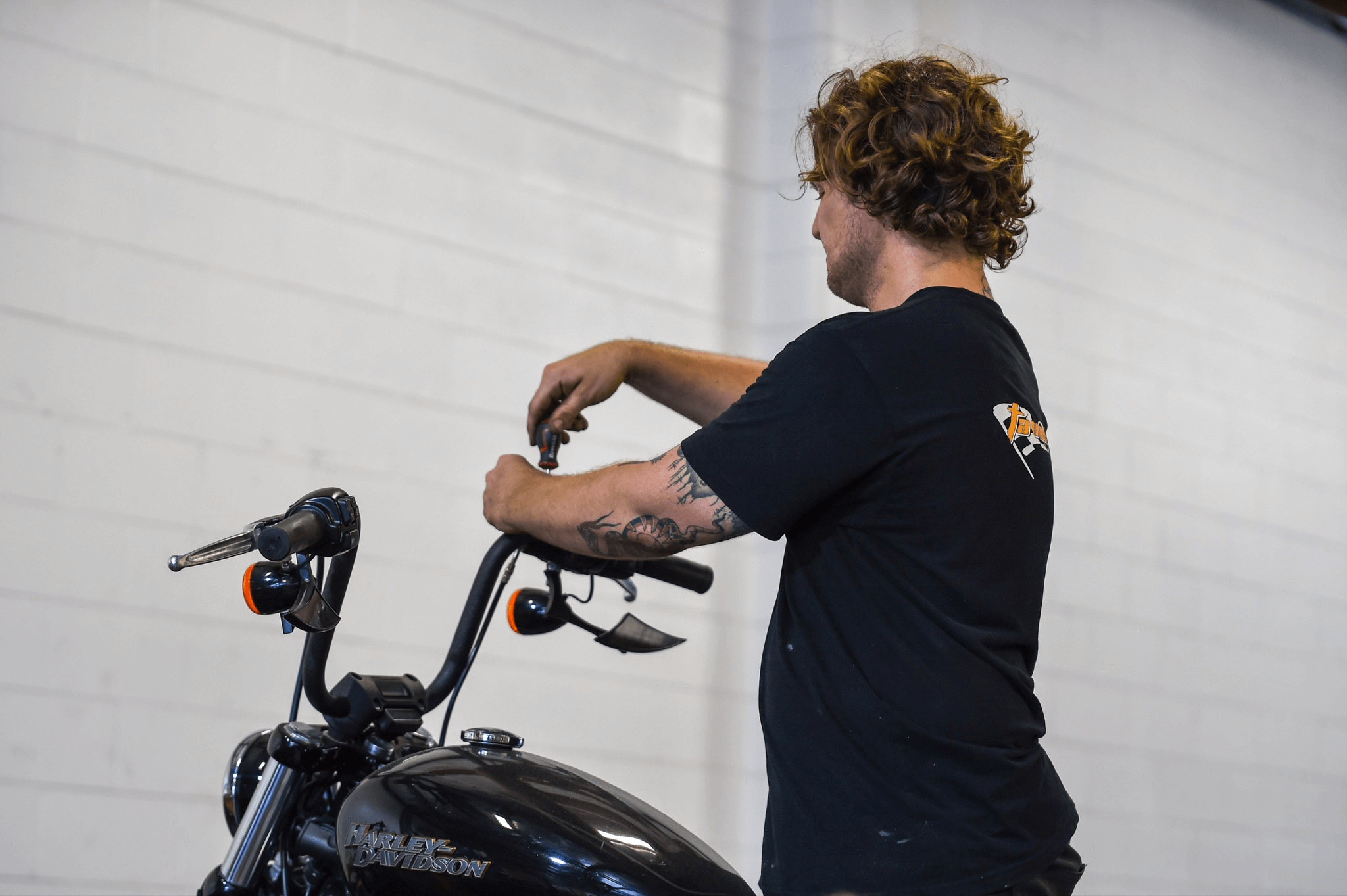 Mirrors
Mirrors are essential, so they might as well look cool. Choose from chrome and black mirrors in various shapes and styles, including teardrop, oval, upswept, round and even skeleton or zombie-themed.
Mirrors are one bike part you can embrace personalising to make your bike your own, which is why we offer such a wide range. We aim to be the answer to the question, "where can I buy motorcycle parts that really suit me and my bike?"
Exhaust
Whether you're looking for spare parts only or complete motorcycle exhaust systems, we offer it all: slip-on mufflers, exhausts in different shapes, literal nuts and bolts, clamps, flanges and sensors. Whether you want to improve your bike's speed, enhance its performance, or change how it sounds, we have exhausts and exhaust parts fit for your purposes.
Brakes
Whether you need to update your brakes, rebuild them or replace the disc rotors, we can help. We have upgrades and rebuild kits for your front and rear brakes and various brake components like cylinders and calipers. Come to a stop in style and safety when you purchase our various brake parts.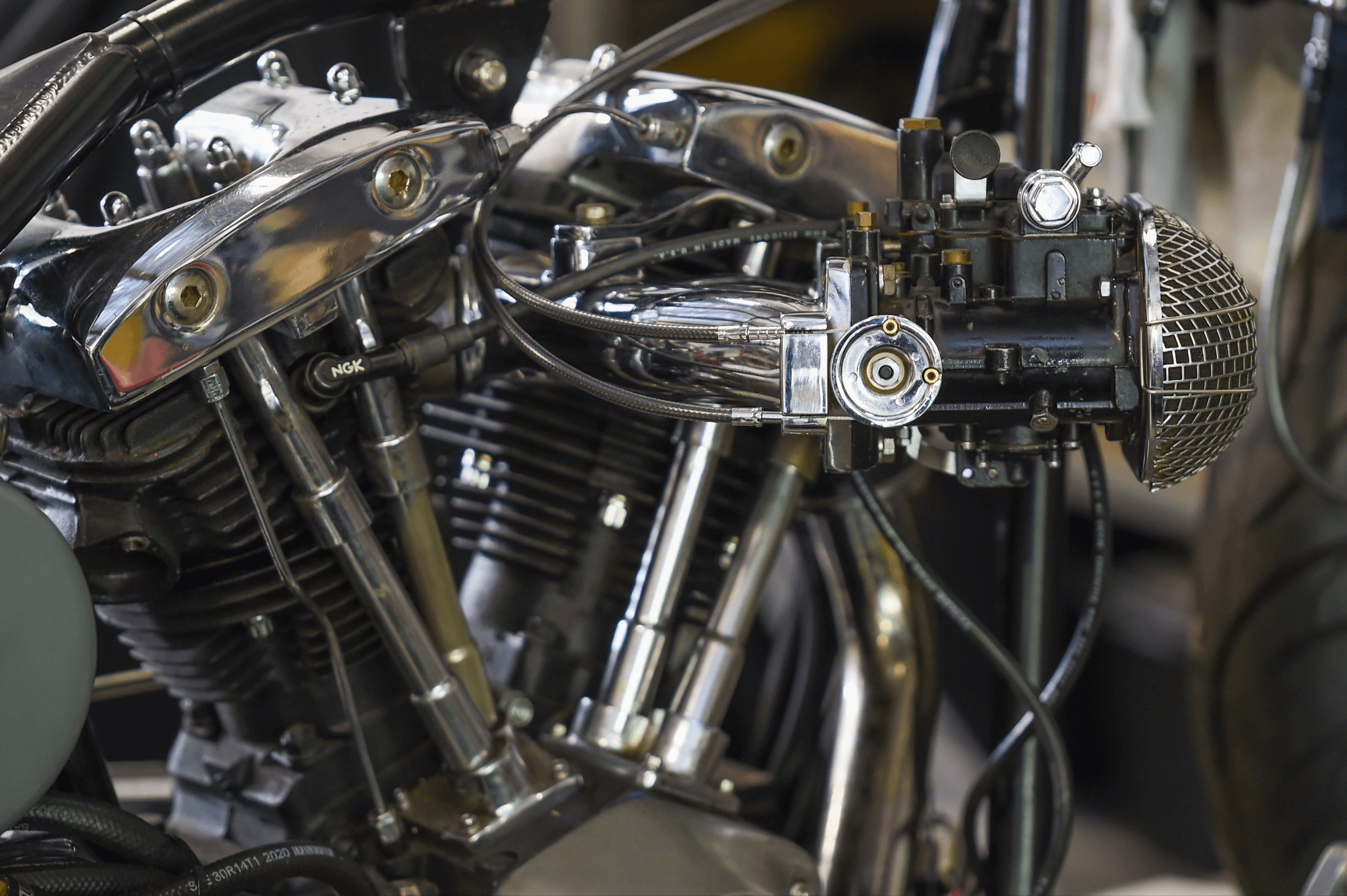 Engine
At Taverner, we sell complete engines – vintage, evo and twin cam, and every engine part you could want or need: cams and oil pumps, cylinders and pistons, oil and engine coolers, hot-up kits. There are so many different parts out there. It's essential to pick the right ones so your engine can run smoothly. That's something Taverner can help you with.
Tyres and wheels
Whether you're on the road, off the road, or on the racetrack, it's crucial to pay attention to your tyres. They have an important job to do in keeping you and others on the road safe. We can provide you with tyres that last from brands that make safety and quality very high priorities.
Check out our range of wheels from top-quality manufacturers like Arlen Ness, Renegade, Ridewright and Performance Machine.
Suspension
Keep the rubber on the road, stay safe and comfortable and avoid bumps on any terrain with the right suspension. Our front forks, rear shocks and progressive fork springs will allow you to remain prepared for whatever the road throws your way.
Lighting
Stay safe at night, in overcast weather and in whatever other conditions the great outdoors throws at you with our lighting solutions. Headlights, taillights, licence plate lights, turn signals and more are available to protect your safety and the safety of others on the road.
Stay safe, stay visible and stay within the legal requirements with our wide selection of available lighting brands.
Tools
Getting your hands on the right parts is important, but having the right tools to fit them is crucial too. Compressors, pullers and installation tools,, spanners and shock spring tools.
If the question on your mind is, "where can I buy motorcycle parts in Brisbane?" look no further. Taverner can provide the parts you need and the tools to fit them.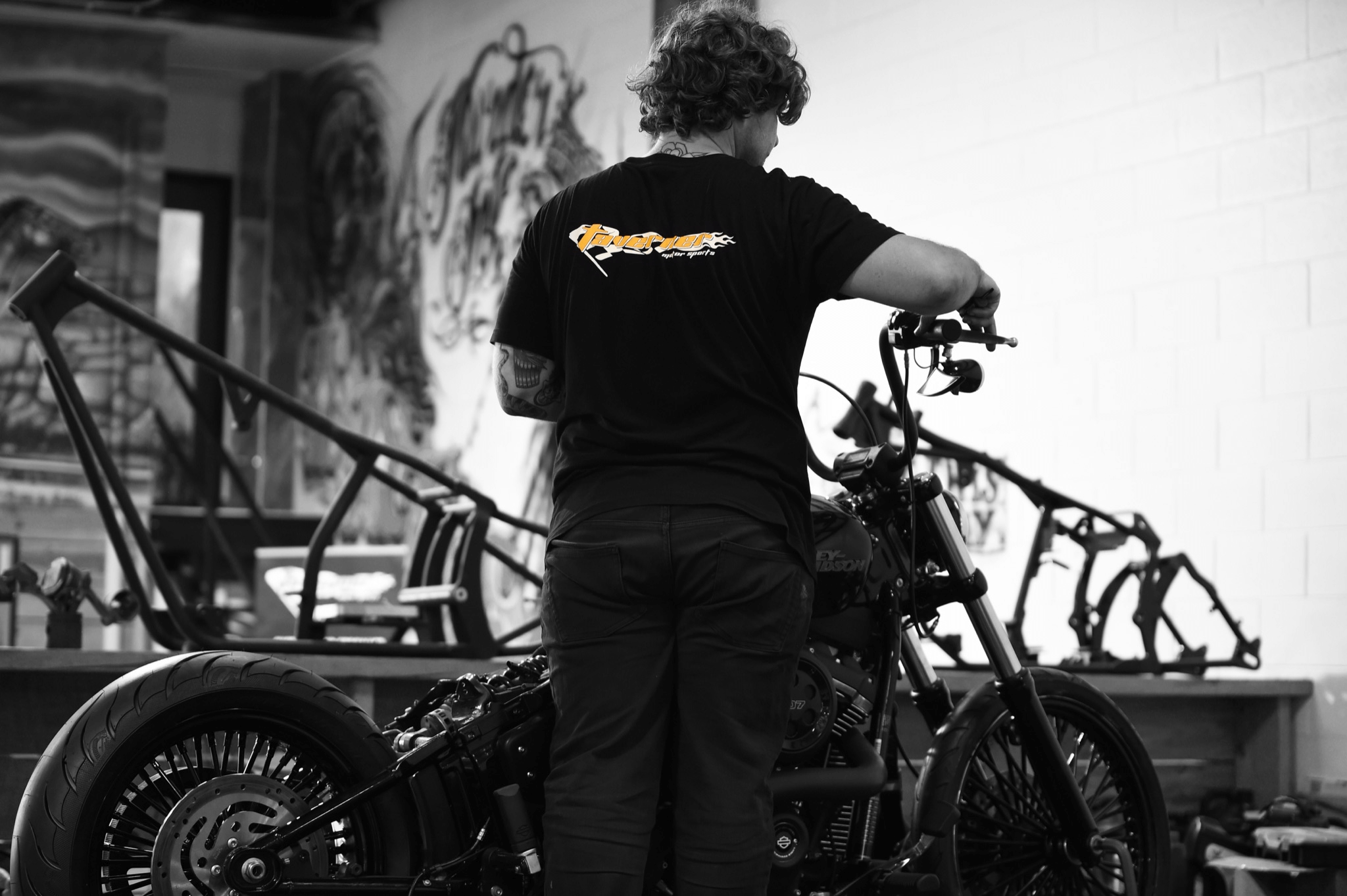 Get Motorcycle Parts From Taverner Motorsports
If you've been wondering, "where can I buy motorcycle parts that are useful and reliable?" for as long as you've had your motorcycle, Taverner is here to put an end to your search.
We specialise in British, American and Japanese motorcycles, so our range is extensive and includes many hard-to-find items. Our free delivery Australia-wide for orders over $50 and easy flat-rate returns make our store one of the best online motorcycle parts stores you're likely to come across. But if you're a Brisbane local or planning to come to town, why not come by and see us at our shopfront too?
With 40 years worth of experience in the motorcycle business, we've had a very long time to build up our in-depth knowledge of bikes and experience by building, fixing and providing parts for them. With our professionalism and huge parts selection, we aim to always be your go-to destination when you're wondering where to buy motorcycle parts.
And if you can't afford to pay outright, AfterPay and ZipPay are available.
Take a look at our selection of motorcycle parts, drop in and see us at 159 Abbotsford Road, Bowen Hills or get in touch with us if you have any questions.