If you've ever wanted to take the power of your Harley Davidson to the next level, Taverner understands. For years we've had the fastest 80ci Harley in Australia and tested it at the drags. The right Harley Davidson engine work can improve motorcycle performance in a number of ways, including greater torque and horsepower, better fuel efficiency, smoother acceleration and increased passing power.  Some top-quality performance work can take your engine to its fullest potential.
If you ride a Harley, you don't need to be told about the amazing qualities of these motorcycles. For more than 100 years, Harley Davidson has been a legendary brand: a pop culture icon and the standard for custom bikes to live up to.  For many of its riders, the Harley is a way of life, and one of its most unique features is its V-twin engine, which produces a Harley's distinctive deep rumble.
Why should you enhance the performance of your Harley Davidson engine, and what kind of work can you do on it? With Taverner Motorsports, the possibilities are close to endless. With 40+ years of experience behind us and a level of motorcycle knowledge that's hard to match, we offer services and enhancements of all kinds, from a motorcycle engine service to a full-scale custom build. If you want to see just how well your bike is capable of performing, take a ride to our Brisbane workshop.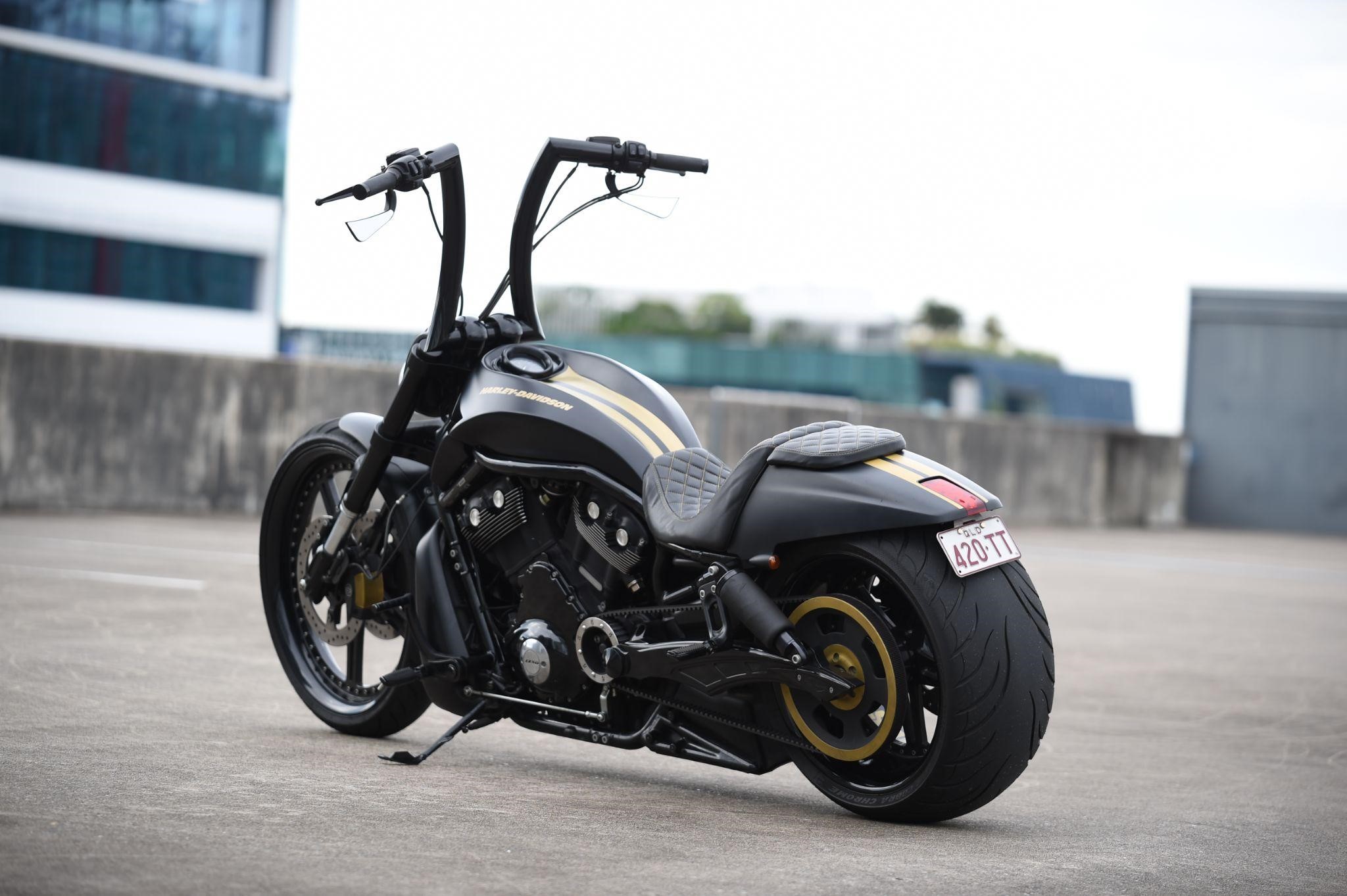 Why Get Performance Work on Your Harley?
Chances are, you're already pretty happy with how your Harley runs. So how can you improve on perfection? Here are some benefits that performance work can have for your Harley:
Improves motorcycle performance
When it's done right, performance work leads to increased power and greater torque for your Harley-Davidson. A higher compression pistons, for example, squeezes the air and petrol into a more potent mixture that packs more punch when ignited. A performance upgrade can increase the displacement and flow, allowing the engine to take in more air and fuel.
Increases fuel efficiency
We all like to get further on less gas and not get a rude shock at the petrol pump. Good motorcycle engine service work that increases your engine's efficiency will boost its fuel efficiency too. Even keeping your engine, exhaust system or air filter clean goes a long way towards getting more mileage from your machine.
Increases torque
Performance work improves your Harley's torque, which makes it easier to handle in all kinds of riding conditions.
Unique Sound
An upgrade like a new exhaust system can make the already deep, dark sound of a Harley sound even fiercer and more aggressive.
Improved engine lifespan
Improving your engine's performance often takes the pressure off the internal components and makes for more efficient cooling. Not surprisingly, this tends to extend the lifespan of your Harley Davidson engine.
Higher resale value
If you plan to sell your Harley in the future, taking care of the engine and maximising its performance can allow you to reap the benefits of a better resale value.
A competitive edge
If you want to take it to the track and race, performance work gives you a stronger chance of finishing victorious.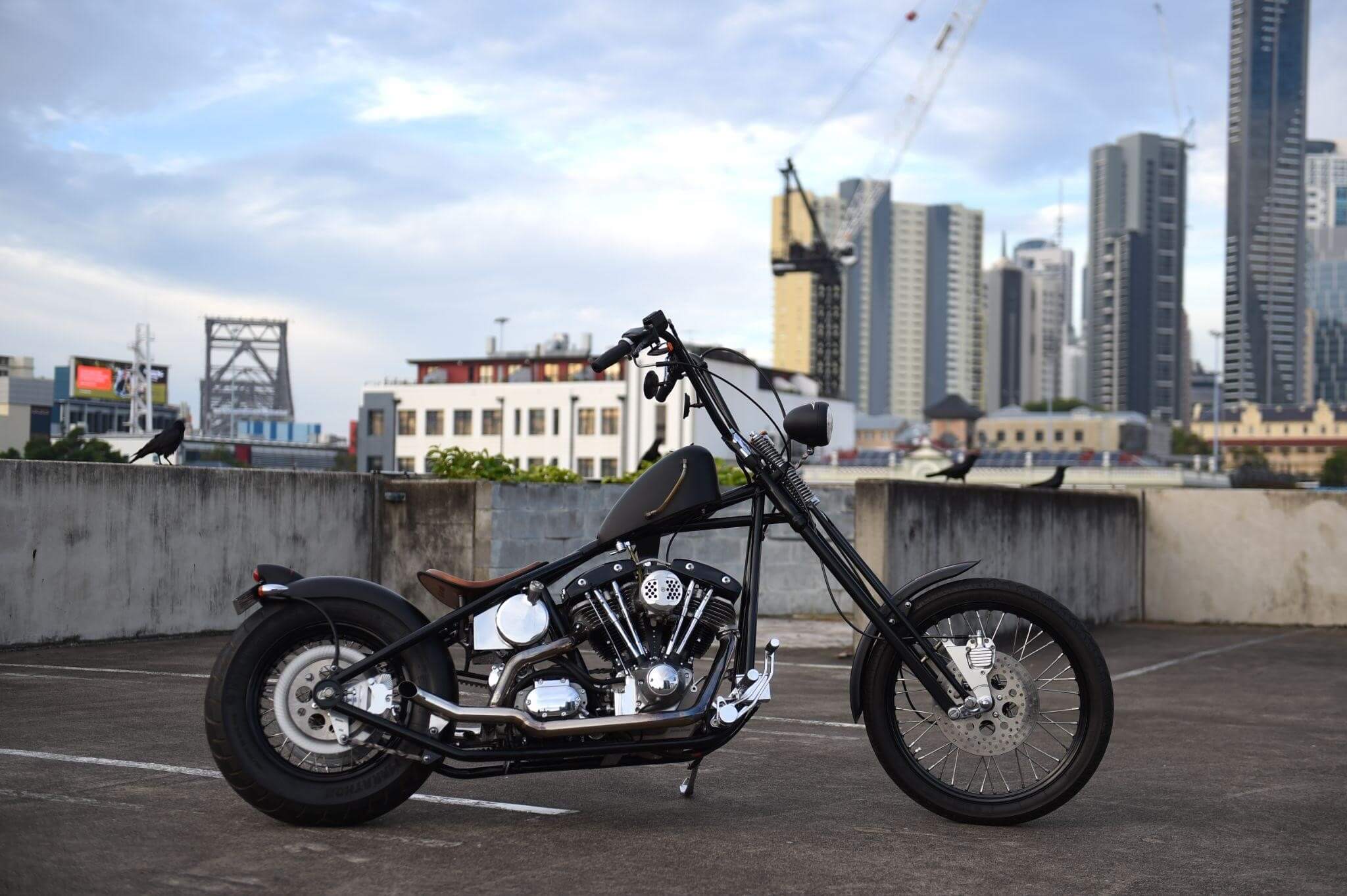 Harley Engine Performance Work
Here are some of the motorcycle engine services that Taverner offer to improve your motorcycle's performance. Whether you're craving more power on the open road or on the racetrack, we can deliver. Services and enhancements we offer your Harley Davidson engine include:
Turbocharger kits
Installing a turbocharger kit increases your Harley Davidson's power, speed, throttle response and engine performance in general. Taverner ensures that these kits, which are usually made up of components including a turbocharger and custom pipe work, are top-of-the-line in quality. All of our kits use either Garrett or Comp Turbo ball-bearing turbos with features like custom turbo sizes, custom intercoolers, speed flow oil fittings and ceramic coat or stainless steel options for pipework.
Supercharger kits
While turbochargers are driven by exhaust gas, superchargers are powered by a belt connected to the engine. Taverner is an authorised PROCHARGER dealer that sources our kits directly from the U.S. Our kits are mod-plated, road legal, and with further work on your Harley-Davidson, practically limitless.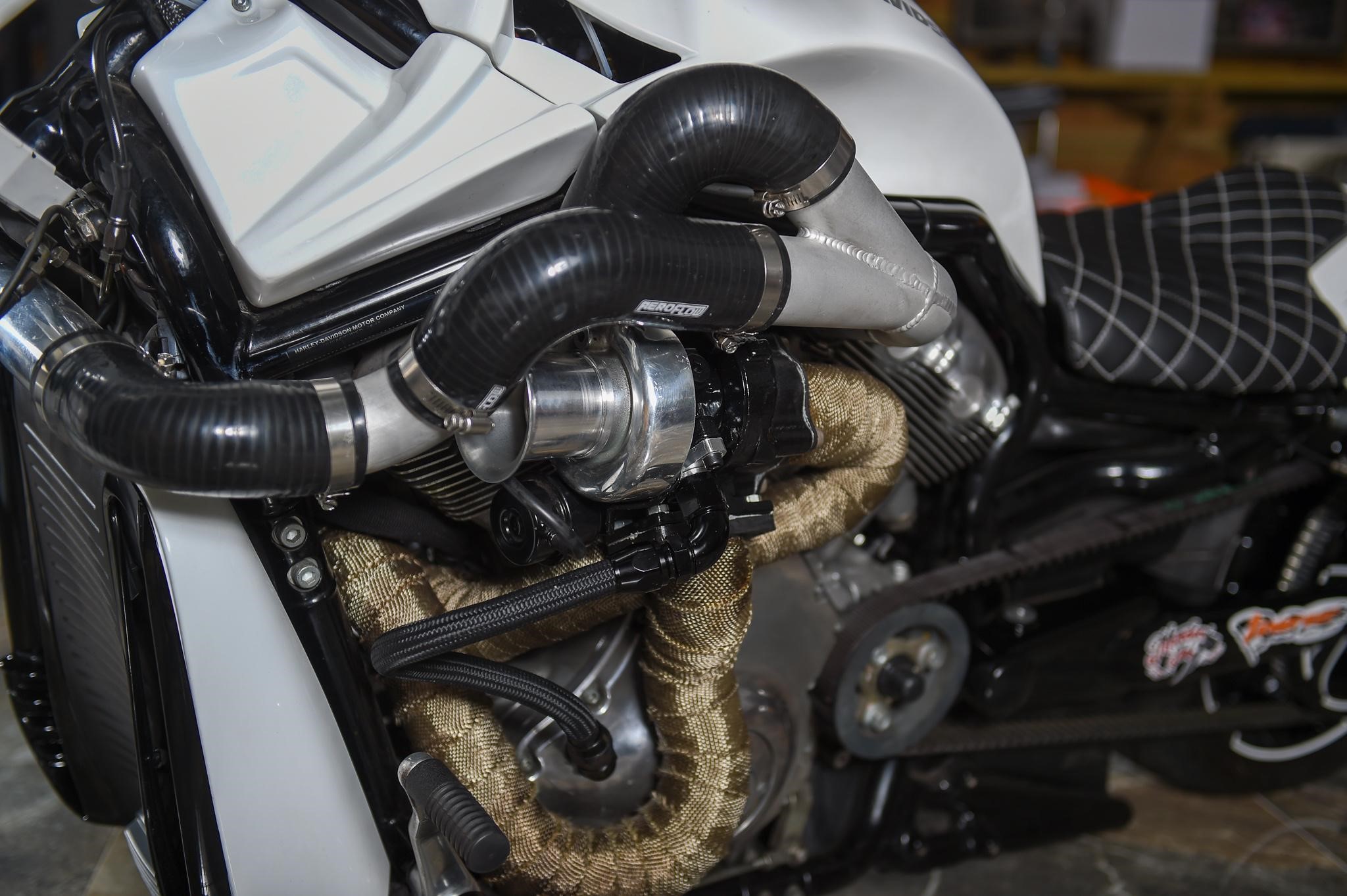 Performance cylinder head/manifold head work
The cylinder head is an important part of your V-twin Harley Davidson engine, where air and fuel pass through the valves to the cylinder block. The right cylinder head with professional porting and polishing can improve your engine's efficiency.
Engine balancing
A well-balanced engine crankshaft will improve the performance and lifespan of your engine, along with reducing its wear and noise.
Custom cam grinds
Performance camshafts help you get more power from your engine, but there are some important factors to consider before buying a custom cam for your bike: what kind of riding are you planning to do? Highway or track? If you need recommendations, Taverner has been working to improve motorcycle performance for a very long time.
Custom pistons
Custom pistons have a lot of benefits, especially for dirt bikes and other off-road motorcycles. We can recommend and install pro-level pistons that not only improve performance but also reduce internal friction and wear.
EFI tuners
One way to improve the performance of your Harley Davidson engine is to tune your bike's electronic fuel injection (EFI). A fuel tuner will optimise your air/fuel ratio to fine-tune the performance of your Harley Davidson engine.
Clutch upgrades
A clutch system that's been maximised with the right components leads to a better feel, a better performance and an increase in torque and traction.
Injectors/throttle-bodies/starter motors
Taverner has all the essential parts you need to make your engine go and to keep it running like a dream, including parts like starter motors and injectors.
Final drive ratio options
A motorbike's final drive ratio is determined by dividing the number of teeth on its rear sprocket by the number on its front sprocket. This number influences factors like torque, acceleration and top speed, and Taverner is happy to help you get it just right.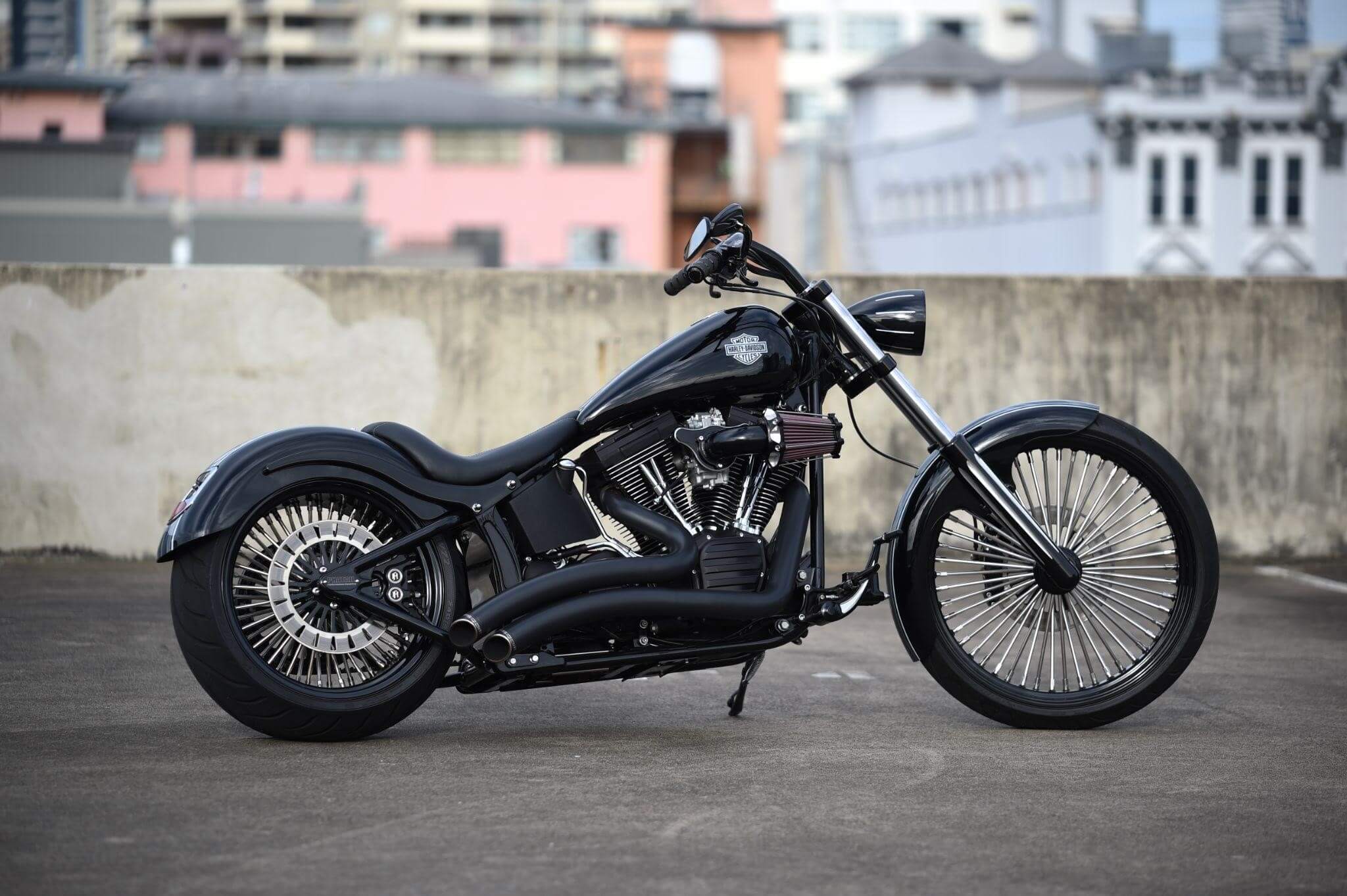 Get Harley Engine Work at Taverner Motorsports
For everything from a motorcycle engine service to detailed performance work that gets you racetrack-ready, Taverner has the skills and the experience.
We can complete all kinds of motorcycle performance work to an exceptional quality. And if you'd rather take the DIY approach, we have an impressive range of motorcycle engine parts from top-quality manufacturers for you to take your pick from too.
A long-standing family business with unwavering respect and passion for the motorcycle scene, we've been working on our trade for decades. From our early days in Bathurst in the 70s through to our current location on the inner-north side of Brisbane, we've been building strong long-term relationships with both customers and suppliers. While we specialise in American, British and Japanese motorcycles, our previous work really is diverse. No matter what sort of motorcycle services you require, there's nothing you can throw at us that we haven't already seen.
For more information about how we can enhance the performance of your Harley Davidson engine, get in touch with the Taverner team and request a quote.