Picture this: you've got a brand new motorbike. It looks incredible, rides like a dream and is perfect except for one little thing: the exhaust. Maybe it doesn't look the way you want it to look, sound the way you want it to sound or help your bike's engine perform as well as you'd like it to. The good news? When you buy a new bike, you don't have to keep everything exactly how it is. Nor do you have to go "all-in" and become a DIY enthusiast, although that can be satisfying too. With Taverner, you can customise your motorbike as much or as little as you want, including custom motorcycle exhaust fabrication. Tell Taverner what exhaust you want, and we can do the hard yards for you.
Motorbike exhausts serve a few main purposes. The pipes blow the fumes out the back of your bike and away from you and any passengers. The muffler hushes the engine's growl, so it's not so piercingly loud. The exhaust system increases the engine's performance and can help you pick up speed. So why tamper with any of that? Because custom motorcycle exhaust fabrication can increase your speed even further, shed some weight off your bike, improve handling and performance and even change the sound of your engine completely.
If a new custom exhaust is exactly what you're looking for, Taverner has the tools and experience to make your dream a reality. You're limited only by your imagination when it comes to a custom exhaust for your bike.
A family business with decades in the industry, Taverner Motorsports has vast experience fabricating and customising motorcycle exhausts. And if you want to pick up the tools and try your own hand at customisation in your workshop garage, we have the motorcycle parts for sale to help you make that happen too.
Read on to learn more about custom motorcycle exhaust fabrication, and get in touch with Taverner for a truly unique exhaust that you won't find any substitute for!
What is Custom Motorcycle Parts Fabrication?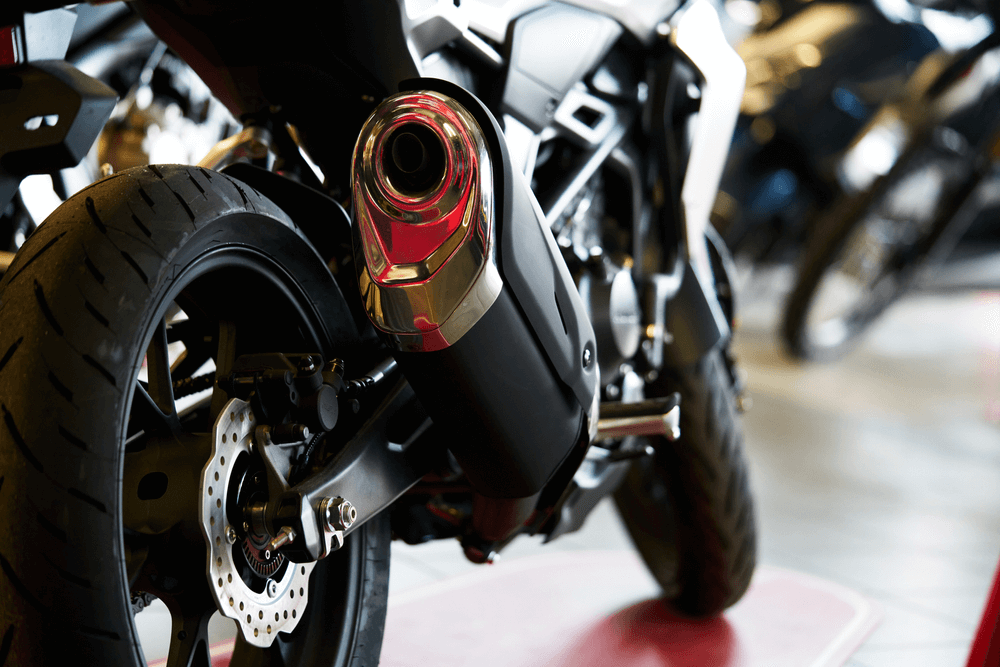 'Custom' has several meanings regarding vehicles like motorcycles and cars. To custom-build a motorbike is to build it from the ground up using the right motorcycle parts. You can also take existing bikes and modify them to look and perform differently than they originally did. Custom parts are specially constructed to modify these bikes and make them unique. The process of manufacturing these parts is called custom motorcycle parts fabrication.
Customising your motorbike isn't just for the fussy or those who are mechanically minded. It doesn't have to be complicated, although working on a large-scale custom bike project can be satisfying for many people. Custom motorcycle parts fabrication is often a fairly simple procedure, and it has many benefits. You can recreate your bike in your own style instead of having to scour the shops for hours on end until you find the one that suits you perfectly. You can choose the best motorcycle parts from the very beginning (something that Taverner can use our decades of experience to help you with), and you can have a bike that never goes out of style. A vintage-style bike always looks cool as long as the parts are of decent quality. If you choose high-quality parts, you can also potentially save a lot of cash on repairs and maintenance in the future.
Custom motorcycle parts fabrication is one of the main services that Taverner offer our customers, whether it's a minor modification you have in mind or a complete bike build. There's no job too large or too small for Taverner as far as custom motorcycle exhaust fabrication goes!
What is Custom Motorcycle Exhaust Fabrication & its Benefits?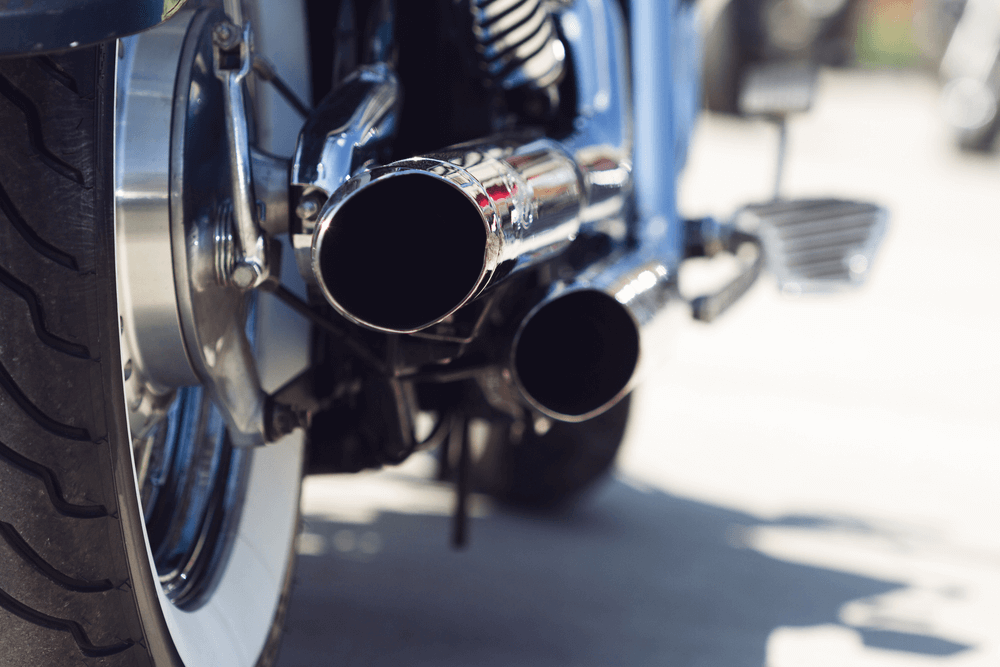 When you customise your exhaust, you swap it for one you like more, and sometimes the one you like more needs to be created from the ground up. In Taverner's hands, custom motorcycle exhaust fabrication provides you with an exhaust system that meets your needs and standards perfectly. You can modify the shape, style and length of your exhaust pipes and the material they're made from as well as the other exhaust elements like collectors and headers. You can customise the bits and pieces inside your muffler, like baffles and silencers.
Rewards you can reap from custom motorcycle exhaust fabrication include
A style you're well and truly happy with
Customise your exhaust the way you want it, and you don't have to compromise or settle. You can create the look and feel you want that perfectly matches your personal tastes, whether you want something timeless or something that stands out.
More power
Upgrading your exhaust often boosts your bike's power. The exhaust it comes with tends to be compromised to curb emissions and manufacturing costs. Modifying the exhaust can increase horsepower and torque and even help your engine eject fumes more efficiently.
Reduce the weight
Replacing your exhaust can shed a few kilograms from your motorcycle, leading to a lighter bike that lets you reach higher speeds quicker.
Change the sound
Whether you need to quiet down your noisy exhaust or just want to get a different sound out of it (deeper, for example), switching to a custom muffler is the way to ensure you get exactly what you have in mind.
Enhanced comfort
When you ditch the burden of a heavy exhaust, it often leads to a much more comfortable ride.
And if you need inspiration or motivation for building your own DIY custom exhaust, it's easy to find some to get you started.
Get a Custom Exhaust at Taverner Motorsports
Taverner Motorsports began in 1975, and over the decades, we've become experts in the art and technique of building custom motorcycles. We can fabricate anything and everything you can think of. Although we specialise in British, American and Japanese motorcycles, all of our modifications are made to Australian standards. We even have an engineer on our team to make sure our modifications are 100% legal and in compliance with ADR regulations. When you let us customise your exhaust, you get the real deal: safe, legal and impressive to behold. You can take a look at some of our custom builds for yourself to see some of the bikes we've made.
From our early days in Bathurst in the 70s to our current location in inner-city Brisbane, we've been on this journey for a long time. As a family business, we've perfected our trade to the highest quality and built up a strong network of suppliers and regular customers along the way. Now we have relationships with parts suppliers from around the world and locally-based paint, finishing and machinery partners. If you're eager to get into customising your own bike from home, we have a shop with parts of all kinds from a wide variety of leading brands and manufacturers. You can order through our website or drop in and see us in person at 159 Abbotsford Road, Bowen Hills, in Brisbane.
For custom motorcycle exhaust fabrication that's guaranteed to make your dreams come true, get in touch with Taverner.