Taking care of your motorbike is a must. But the hard work you put into maintaining it over the years isn't always visible. That's what's so immediately satisfying about motorcycle detailing. It leads to results you can see. While helping your bike last longer and run smoother, it also makes it look better.
Detailing is a maintenance measure for both motorcycles and cars that goes deeper than a good clean. While cleaning your bike is a fairly simple procedure, detailing is a more thorough process best carried out by a professional with the right training and tools.
Where can you find motorcycle detailing in Brisbane? Age and the elements take their toll on even the highest–quality and most well-cared-for motorbikes. In the hands of professionals, motorcycle detailing can help your bike look better, run better, last longer and even hold onto its value into the future.
You can carry out your own motorcycle detailing at home, but you don't have to when Taverner Motorsports can make it easy for you at a reasonable price. With more than 40 years in the industry, we know more than a thing or two about motorcycle care. We can provide you with top-quality motorcycle detailing Brisbane area and beyond and set you up with the right motorcycle parts for your own DIY projects too. Our experienced team members have an eye for detail and will have your bike clean, gleaming and turning heads up and down the street. Read on to find out more about motorcycle detailing and why Taverner Motorsports are detailers you can trust.
What is Motorcycle Detailing?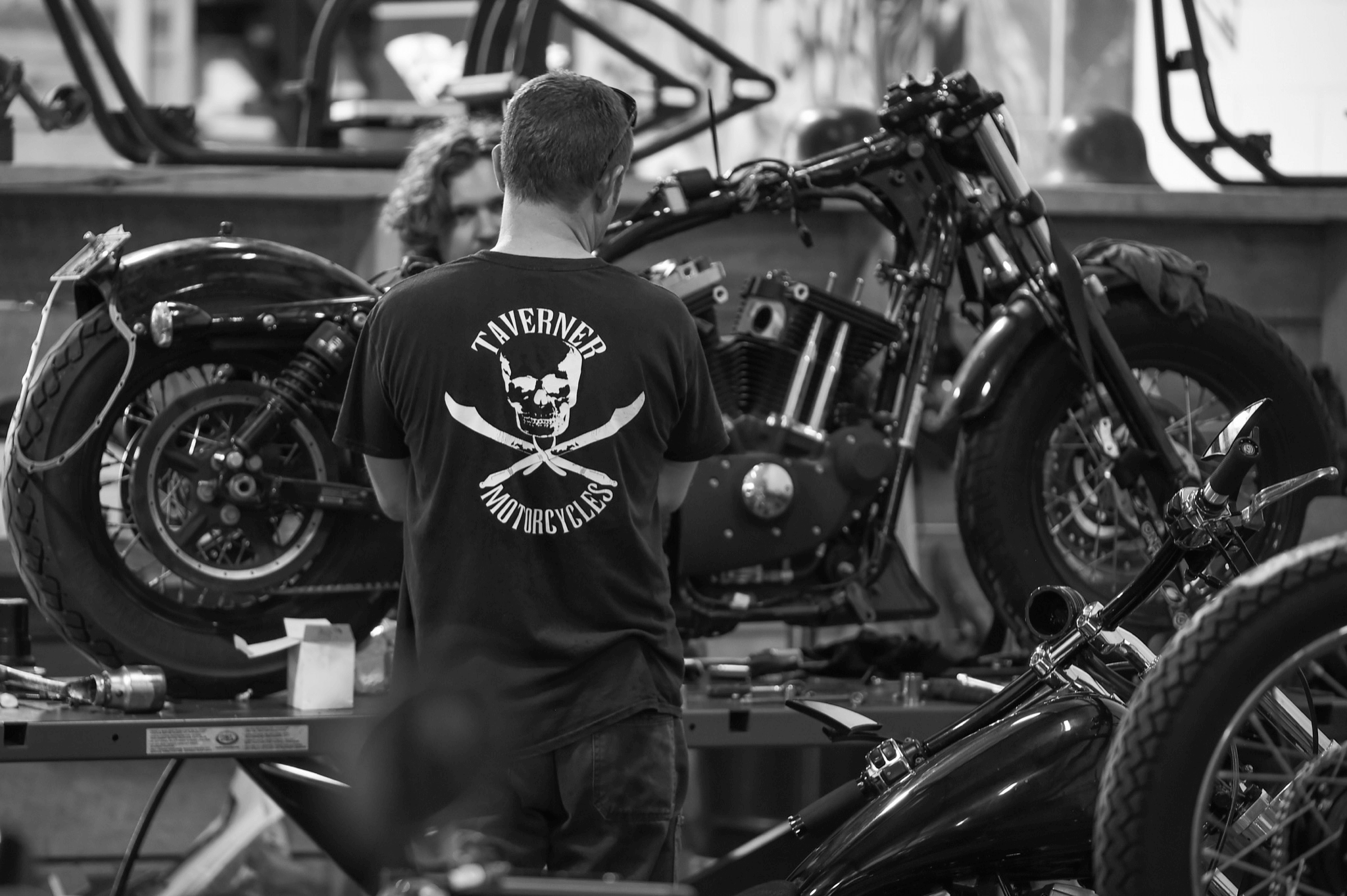 Motorcycle detailing is the act of cleaning, maintaining and fixing up all of a motorbike's parts so that it's immaculate, shiny and runs like a charm. It involves elements such as polishing the muffler, degreasing the chain and visible engine parts, and removing tar and grime spots. A detailer will tackle your bike in stages, often starting with a pre-wash and then having each component addressed, like the wheels, the dash and controls, and the engine. A detailing professional will have the right cleaning products on hand, such as top-notch cleansers, soaps, degreasers, polish and more. They'll treat your leather seats with a non-stick coating to make them look better and to help them last longer.
When you're looking into motorcycle detailing in Brisbane, you have two choices. You can buy all the products you need and try your hand at the task at home, or you can seek out detailing from motorcycle professionals like Taverner. Different motorcycle shops in Brisbane will have their own ways of carrying out detailing work, and Taverner's is inspired by our decades of working with motorbikes, day in and day out.
Benefits
Why do you need to get your motorcycle detailed, anyway? Some of the biggest benefits of bike detailing include
A well-preserved appearance: Weather conditions and road debris can slowly chip away at the pristine condition of even the most diligently looked-after motorcycle. Taverner can undo the damage caused by peeling paint and chips from gravel and raise the condition back up closer to new.
Catching problems early and keeping your bike running well: Detailing can halt the progress of things that are likely to cause damage down the line, such as grease clogging up the engine or dirt in the brakes. Having motorcycle experts check out your bike can also help you to spot problems before they progress and get out of hand. And if anything goes wrong with your bike, having it in an already immaculate condition will make it easier for the professionals who fix it later on.
Maintaining the value and raising the resale value: Getting your bike detailed on the regular can not only help maintain its existing value, but it can also raise its value if you want to sell sometime in the future. Many who are in the know will tell you that if you want to sell your motorbike, you should spruce it up, including detailing.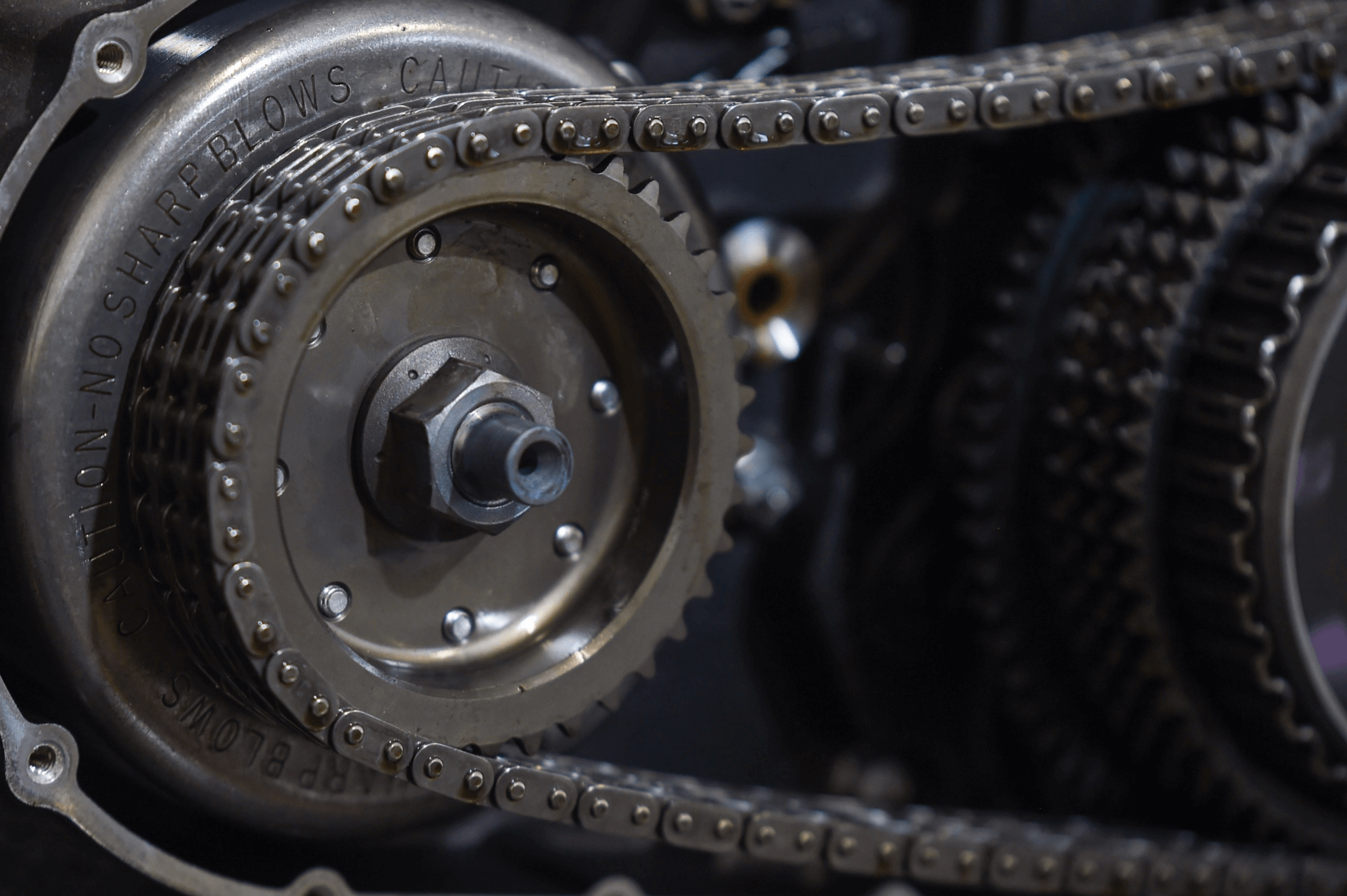 Drawbacks
There are no real disadvantages to motorcycle detailing done right. The only dangers come from rookie errors like using inferior cleaning products or abrasive cloths that will take off the paint. The best way to avoid these misfortunes is to seek out experienced professionals for your motorcycle detailing in Brisbane.
Examples
Taverner Motorsports can do the following when it comes to detailing your motorbike
Clean and degrease both the chain and the rear sprocket to remove the gunk and leave them shiny.
Degrease all the visible engine parts and leave your exhaust pipes gleaming and polished.
Rinse and hand wash your motorbike, paying special attention and care to it as if it were our own.
Remove unsightly tar and grime spots from your motorbike, leading to a spotless and shiny appearance.
Remove alloy corrosion wherever possible for a newer-looking motorbike model.
Rinse and hand dry your motorbike delicately to avoid any damage to the paint.
Wax your bike's frame and all visible engine covers to protect them and make them look newer.
Wax all pre-treated bodywork.
Clean and polish the muffler by hand.
Wax and polish the wheels.
Lubricate the bike chain to protect it and extend its life.
If there's another area of your bike that you think needs some particular attention, let Taverner Motorsports know. We're experts in all areas of bike care, including motorcycle detailing in Brisbane. We also stock a wide range of high-quality motorcycle parts from leading brands and manufacturers for all of your DIY projects and repairs.
Get Your Motorcycle Detailed at Taverner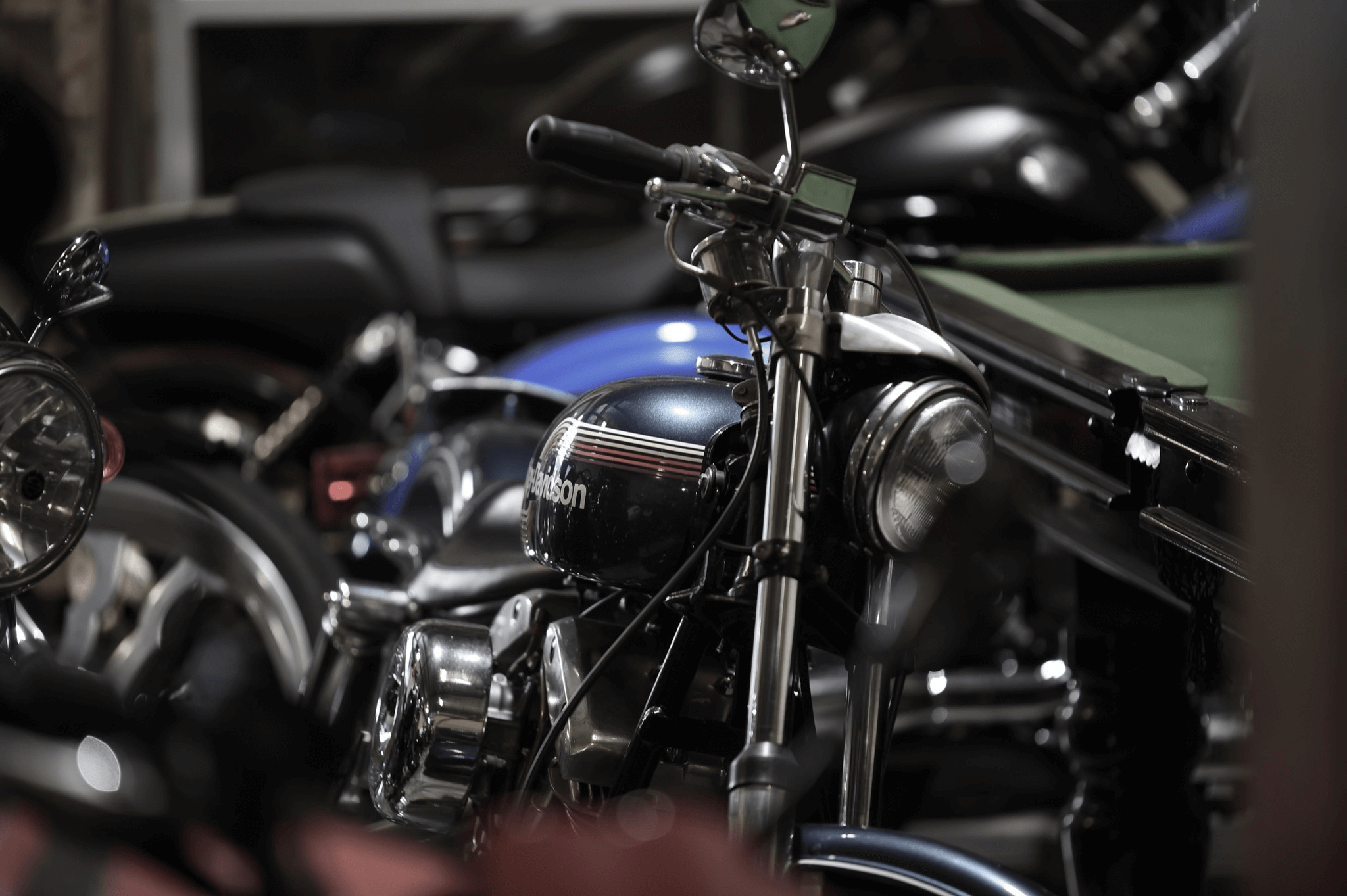 For unbeatable motorcycle detailing, put your motorbike in Taverner's hands. Our detailing is performed by our passionate staff, who have years of experience looking after motorbikes. We'll have your bike looking cleaner and better than ever before and exceeding your wildest expectations.
Taverner Motorsports has been in the motorcycle business since 1975. From humble beginnings on the streets of Bathurst to our current home in the inner-north side of Brisbane, we've stayed dedicated and passionate about the motorcycle scene. While we've maintained our longstanding respect for tradition, our finger on the pulse of new developments in motorbikes has given us an in-depth knowledge of bike technology and how it's changing. Although we've been in the game a long time, we always look forward to seeing what the future brings.
As well as offering workshop services like motorcycle detailing, bike restoration and custom builds, we're also a massive parts store stocking a staggering variety of high-quality motorcycle parts. Our network of leading parts suppliers worldwide has given us easy access to every kind of part you could want for your repair work or home DIY custom job.
You can order parts online or drop in to see us in person at 159 Abbotsford Rd., Bowen Hills, on the north side of Brisbane. Whether you're looking for the right part or a whole brand-new bike, you're sure to find exactly what you need in our store.
Any questions? Ready to book your bike in for motorcycle detailing in Brisbane? Get in touch with Taverner Motorsports.