There's nothing like owning a custom motorcycle for a bike that's uniquely your own. It allows you to make your motorcycle everything you want it to be, tailor it to suit your needs, and show your personality off to the world. A standard stock bike fresh from the factory floor will usually look slick and pack all the rumble, grunt and power you need. But if you want individuality, there's nothing like a custom for standing out from the crowd.
In this sense, custom bikes can refer to store-bought bikes that have been modified and changed to suit someone's tastes. Or bikes that have been built from scratch either by pros or by DIY buffs in their workshops. Like other motorbikes, custom motorcycles need regular servicing. Sometimes they need parts replaced. If you own one, you might want some performance work done. This raises some important questions: where do you find a custom motorcycle service in Brisbane? And what does it involve?
At Taverner, a lot of what we do is completing tasks for our customers that they can't complete themselves. This can range from a minor modification to your bike to a complete custom build or a custom motorcycle service in Brisbane. Luckily there's no job too large or too small for us to take on, so whether you're looking for a vintage bike with an old-fashioned look or feel or some Brisbane motorcycle spares and repairs, we've got you covered.
With 40+ years in the industry, if you're looking for a motorcycle mechanic in Brisbane, Taverner has plenty! Whether you want to build your bike your way, ride your bike your way or service your bike your way, we make it possible. Our custom motorcycle service in Brisbane is all about freedom.
What is Custom Motorcycle Servicing?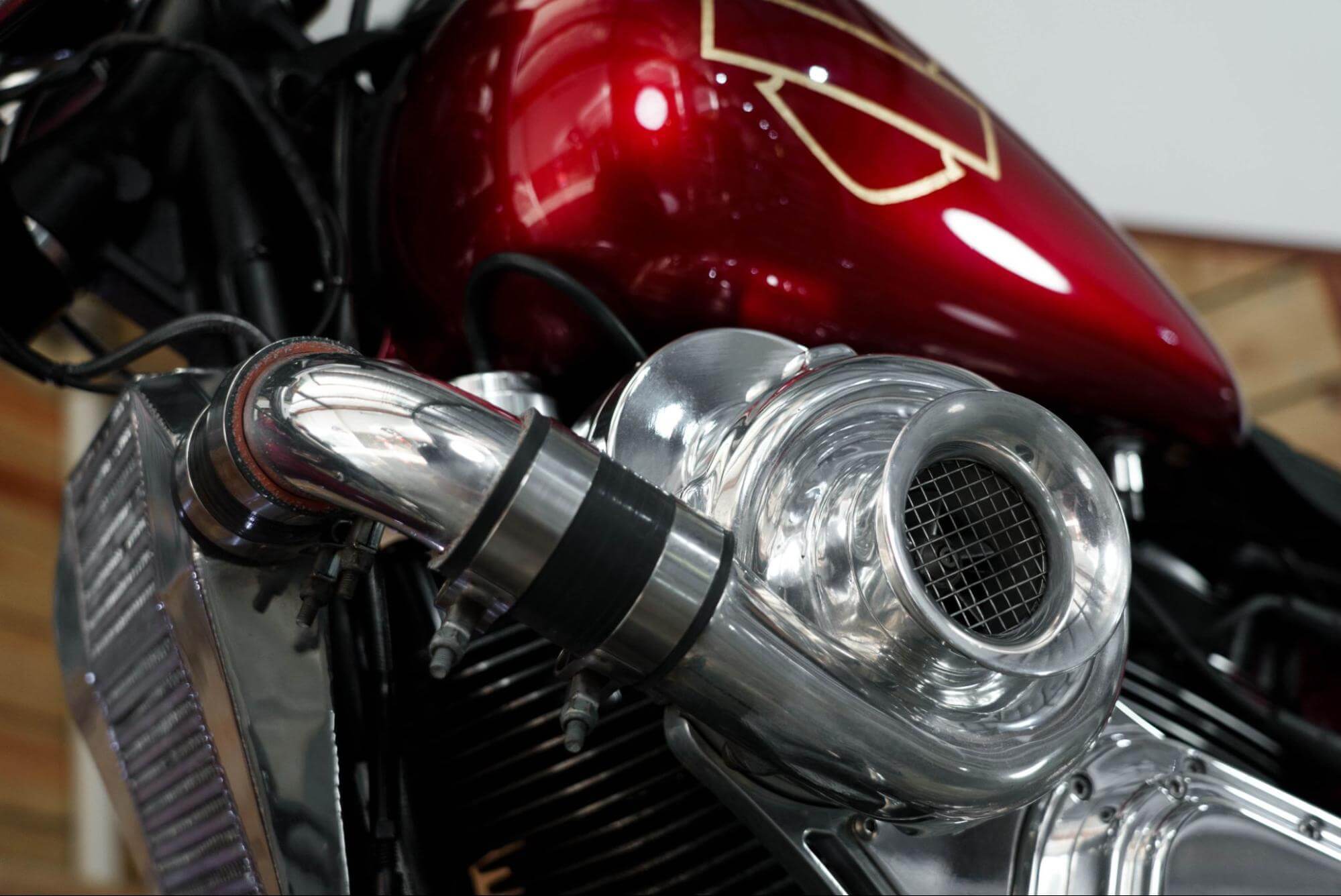 A custom motorcycle service in Brisbane, the Taverner way, involves a selection of services dedicated to modifying, changing and customising your bike to make it the way you want it. We'll go deeper into the specific services in the section below. But basically, after so many years of fitting after-market parts, there's not a lot we can't do. We can start by customising your store-bought motorcycle. Or we can build you a custom motorcycle. Or we can conduct repairs, modifications or regular services on custom motorcycles of all makes and models from different brands and eras!
The definition is broad because there's so much you can do to make a bike bigger, better looking, or more powerful. Whether your goal is modern and sleek or classic 1950s-style Hollywood movie nostalgia, we can make it happen.
You may have heard that it's a good idea to get your bike serviced every six months. Motorcycle servicing involves checking and maintaining the various parts of your bike, from the fluids to the filters to the brakes. You can service your bike if you have the knowledge, but Taverner will make it easy. For $499, we can do everything from replacing the fluids and oils (engine, gearbox, rear brake etc.) to cleaning and replacing the filters, taking it for a test ride, and providing a condition report. Nothing escapes our attention. We also offer a cheaper service than the major ones that replace the essentials like engine oil and spark plugs.
As hard-working motorcycle mechanics in Brisbane, we know there's more than one way to accomplish any task, including customising a bike.
Different Ways to Customise Your Motorcycle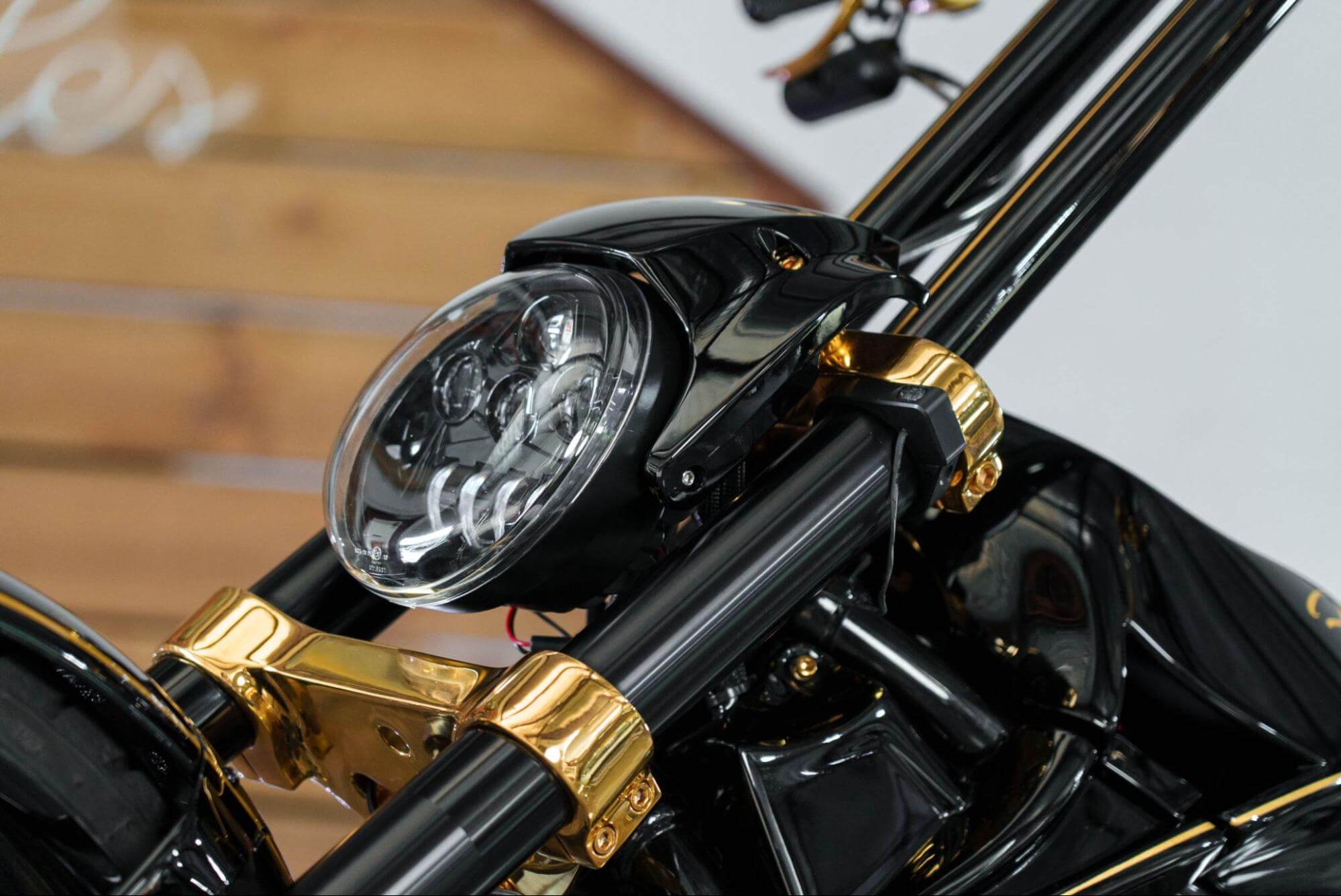 If you need some inspiration to get started, here are some different possibilities for customising your motorcycle that you can get done during a custom motorcycle service in Brisbane:

Fabrication
Do you need a particular part, maybe one that's hard to get? Taverner is also a massive motorcycle parts store, so if you need Brisbane motorcycle spares and repairs, check out what we've got in stock for starters. Of course, you may need or simply prefer a part fabricated from scratch. If that's the case, we can make almost anything you can imagine. We've made fuel tanks, oil tanks, handlebars, rear guards, headlights, brackets, wheel conversions and countless other accessories and parts. Contact us for a personalised quote.
Wide Ass Kits
We have minor mod kits for models with 180-200 rear tyres and major ones for anything up to rear 360 tyres. These kits include pulley and brake alignment spacers, shockie offset kits and rear guards in any shape, among other mods.
Seats
Want something more comfortable? More stylish? Better suited to your bike? There's more than one good reason to explore your custom seating options. You can choose your material, your stitching and your colours and textures, and we can apply it during a custom motorcycle service in Brisbane.
Exhaust systems
Choose the style, shape and length of your pipes. We have full stainless steel or ceramic coat options or heat wrap in various colours.
Lighting
Your headlights, brake lights and taillights serve very practical purposes, but that doesn't mean you can't get creative with them. Your lights can add to the look of your bike in inventive ways, and we're excited to explore all the options with you.
If there is any other part of your bike you'd like to explore for a potential custom motorcycle service in Brisbane, get in touch with us to discuss.
Benefits of Having a Custom Motorcycle
So why customise your motorcycle – or build one from the ground up? What are the biggest benefits of owning a custom bike, rather than just buying one you like the look of and riding off?
You can have something that looks truly unique
This is one of the biggest reasons. Want to replicate the look of a classic vintage bike from decades ago? You can.
Improve your bike's performance
Maybe your bike is mostly great but a little bit lacklustre in some areas. Investing in a custom exhaust, some new sprockets, jet kits etc., can enhance your bike's speed and get more out of it too.
Save money
While customising a motorbike might sound expensive in the short term, it can make it cheaper in the long run. Invest in good quality parts now, and the ones you have won't fail on you at the least convenient possible times.
Trust your machine
When your motorbike is customised with good-quality parts, you know you can count on it. When you get your bike customised with Taverner, you know each part has been approved by a motorcycle mechanic in Brisbane with a vested interest in looking out for your safety.
Book a Custom Motorcycle Service at Taverner Motorsports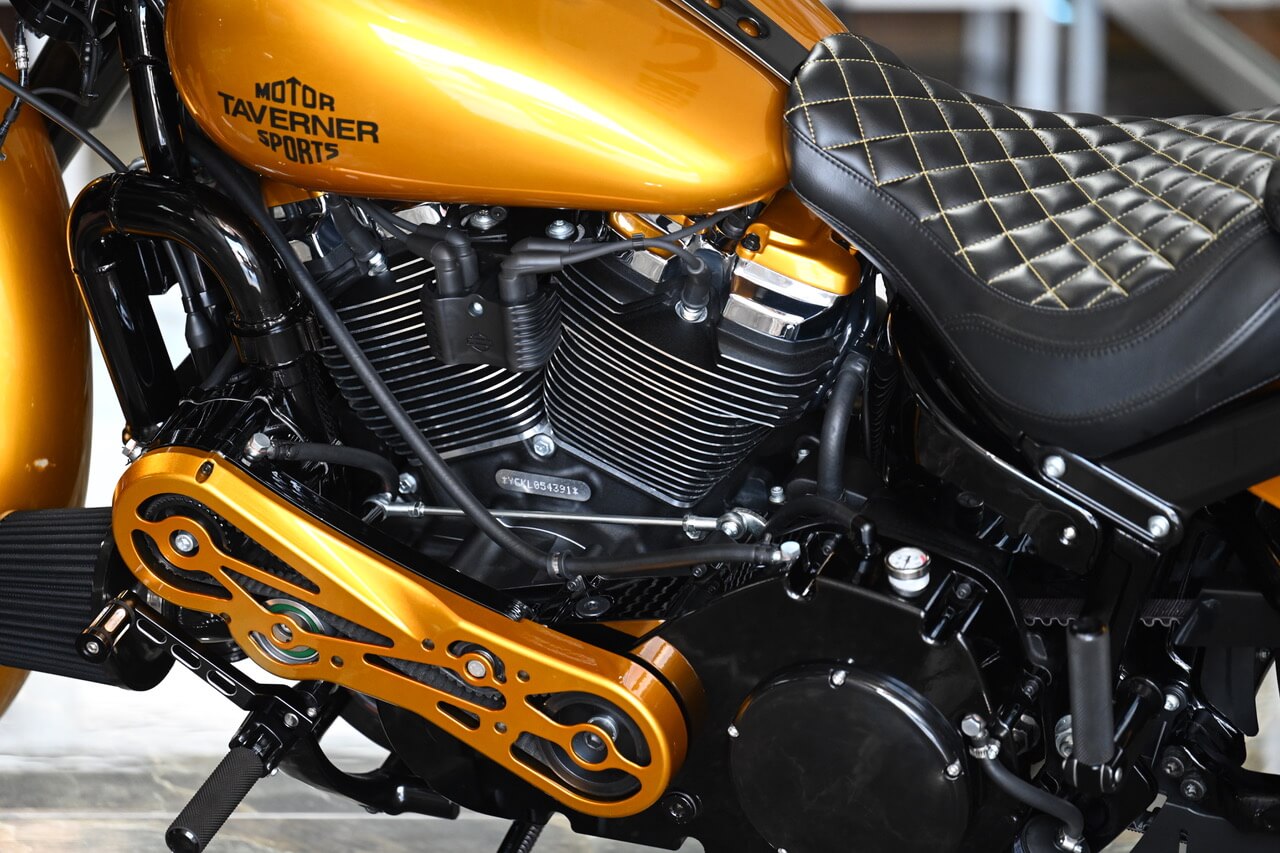 From Brisbane motorcycle spares and repairs to from-scratch custom builds, nothing is too tough for Taverner. Whatever kind of custom motorcycle service in Brisbane you require, we've got the tools, the techniques and 40+ years of experience.
From our early days in Bathurst in the 70s to our current home at 159 Abbotsford Road, Bowen Hills, on the north side of Brisbane, we've become a motorcycle mechanic in Brisbane you can rely on. If you're looking for Brisbane motorcycle spares and repairs and we don't have what you need in stock, we can get it or make it.
Contact Taverner Motorsports to learn more about Taverner's custom motorcycle services in Brisbane.