So your engine is on its way out? Or maybe it's already there. Sooner or later, it happens to all of us. But is it time for something new, or can what you have be saved?

The best way to reduce the risk of significant engine problems is to get your bike serviced regularly. Every six months is a good rule of thumb, but it also depends on the model of your bike and how often you ride it. Lack of regular maintenance is the most common culprit behind the sudden demise of an engine. Simple things like dirty engine oil, a dusty air filter or a shortage of coolant can mean your engine is ultimately coming to an end before its time.

Servicing gives your mechanic a chance to spot potential problems before they can cause any lasting damage. Of course, problems still pop up despite your best efforts. That's life. Signs of impending engine failure can be subtle or obvious. Still, when they strike, you may wonder if it's better to get your existing motorcycle engine repaired or buy a motorcycle engine new. Who can tell if all you need are a few of the correct parts or if it's time for a full replacement?
Taverner Motorsports can More than 40 years in the industry have given us the ability to gauge whether an engine is on its way out or needs a little fixing. If you've been wondering, "where can I buy motorcycle parts?" we have the answer for you too in our extensive store both online and at our street address.
Should you repair or buy a motorcycle engine? Here are some pros and cons of each.
Signs Your Motorcycle Engine is Slowing Down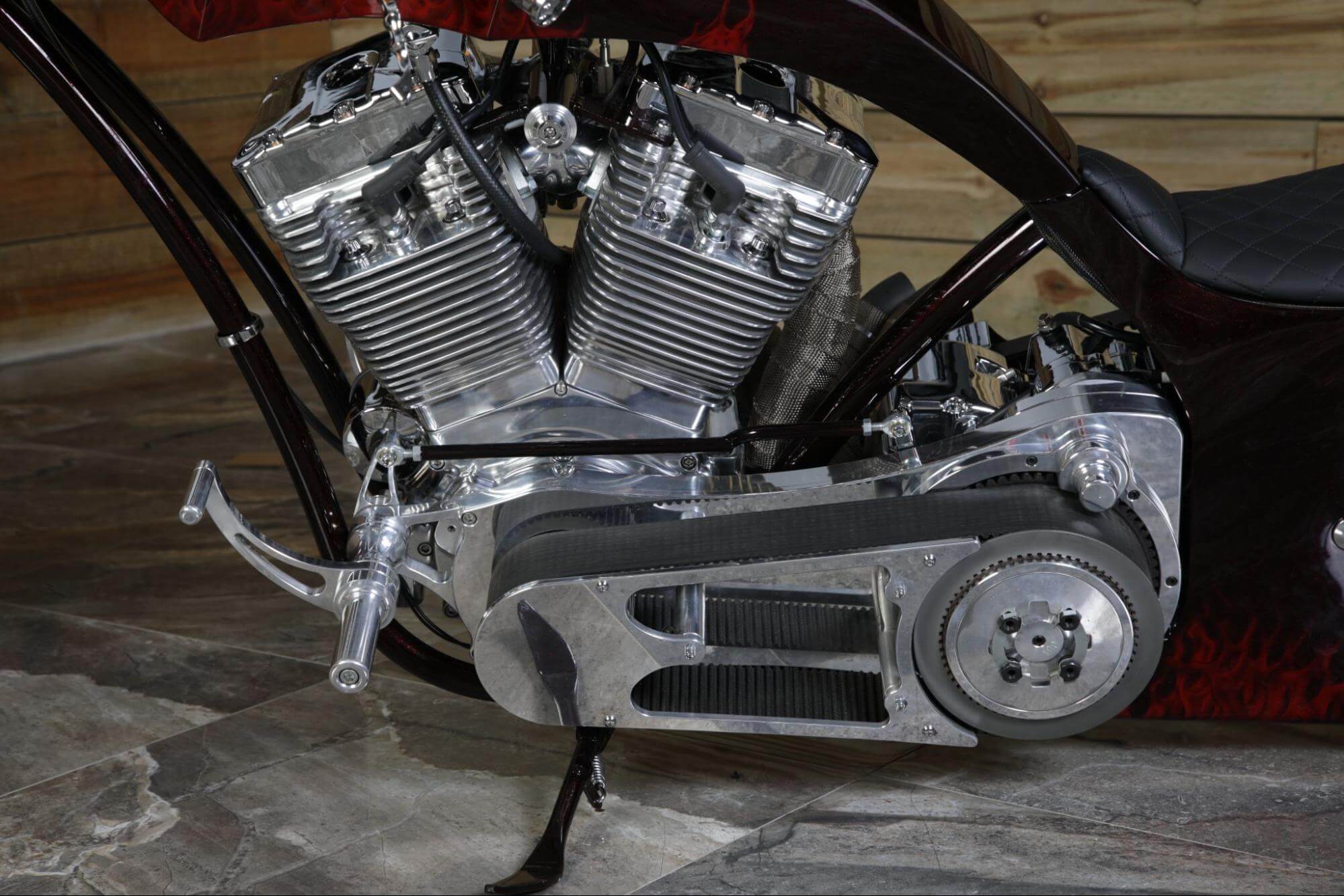 Motorcycle engines aren't cheap, and it's reasonable to ask how much mileage you can expect to get out of yours before time catches up with it. With the proper care, you can expect a motorcycle engine to last a good ten to fifteen years or roughly 100,000 to 160,000 km. Signs that it's on the decline include:
The bike's engine struggles to start, or you have to try multiple times to get it going.
Your bike has low compression, often caused by valves or piston rings breaking, bending or no longer staying in place.
Smoke is coming out of the exhaust pipe. Blue smoke indicates oil burning in the combustion chamber and a problem with stem seals or pistons. White smoke is a sign of coolant in the chamber and a leak in the gasket of the cylinder head.
Coolant leaks often, even when the bike hasn't been tipped over, or the engine hasn't been overheated.
Strange sounds are coming from the engine, such as rumbling and knocking, which can indicate a problem with the piston's connecting rod.
Your bike has poor performance overall: backfiring, stalling etc.
Your bike has poor fuel mileage.
Of course, none of these necessarily indicate that you require a new engine or even that repairs will need to be drastic. They are signs of potential problems that should be checked out.
If your motorcycle engine regularly overheats, it can cause many other problems. Picking the right kind of coolant, regularly changing the engine oil and taking regular stops during long rides can all help keep overheating and its complications at bay.
Benefits of Repairing Your Motorcycle Engine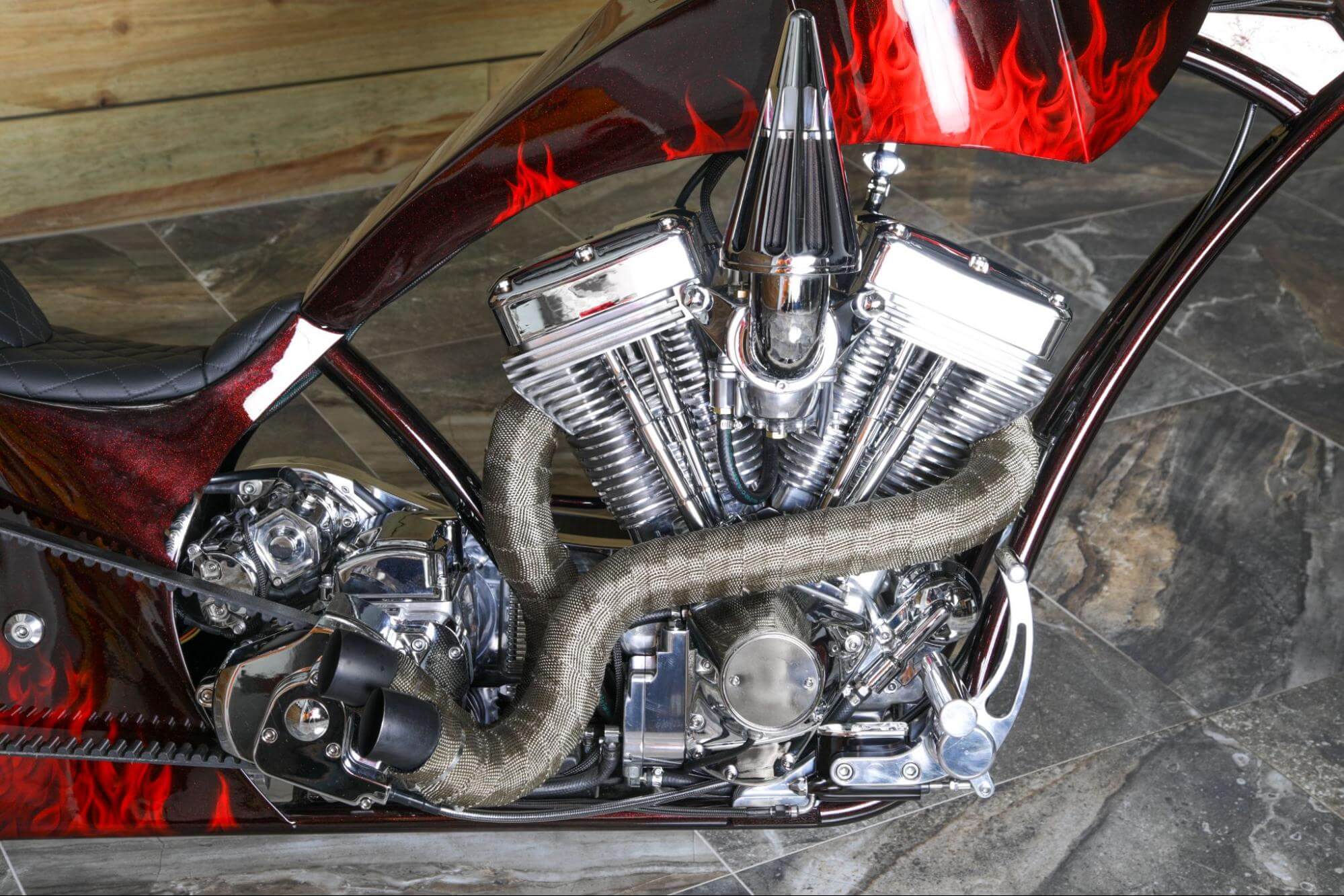 Often, repairing your existing engine is a better course of action than buying a brand-new one. Sometimes a motorbike engine rebuild is an excellent idea for your bike, potentially improving everything from sound to performance to emissions to horsepower and torque. Rebuilding is something you can do yourself with the right motorcycle parts or something you can pay for. If you're a bit of a DIY enthusiast, but you've been trying to figure out "where can I buy motorcycle parts near me?"
Taverner has plenty of options for you. Our motorcycle parts for engines include not only complete engines but also hot-up kits, crankcase and bottom end, cylinder heads and components and more.
Benefits of repairing your motorcycle engine include:
Regular maintenance keeps the engine running longer.
It's generally cheaper than buying a new engine.
Doing minor repairs when they come up reduces the risk of bigger, more expensive repairs down the line.
Taverner can repair your engine and offer all the parts you need for a DIY job.
Benefits of Buying a Motorcycle Engine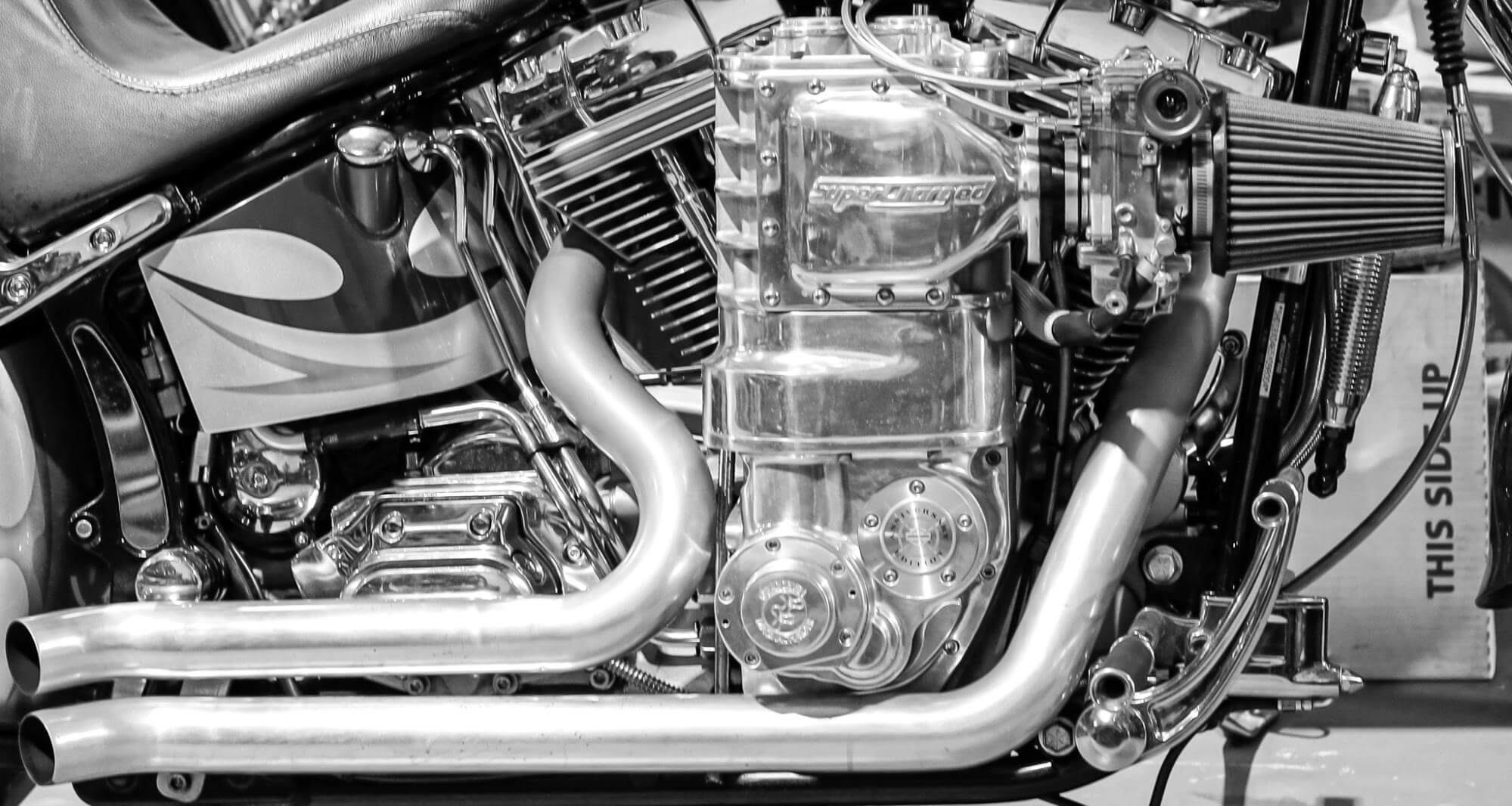 Sometimes, the time comes when you just need to replace what you've got with a brand-new engine. Benefits of doing it this way include:
A brand new piece of machinery with a decade or more of life still ahead of it.
Depending on the severity of the repairs, it can sometimes be cheaper than fixing an existing engine.
Taverner has entire engines for sale through our shop, and you can purchase and pay for one online.
Your new engine will have yet to suffer the ravages of ageing and should be a smooth and easy ride.
Where to Buy Motorcycle Engines Online
So, the time has come to replace your engine with a new one. If you're a DIY enthusiast, your first question may be, "where can I buy motorcycle parts for engines?" You can buy motorcycle engines and motorcycle parts specifically designed for engines through Taverner.

Either shop for motorcycle parts through our website or drop into our street address at 159 Abbotsford Road, Bowen Hills, on Brisbane's northside.

Whether you want to buy motorcycle engines, get your bike serviced or detailed, get a custom build or just about anything else to do with the building, repairing, modifying or looking after bikes, Taverner can help you. While we're experts in British, Japanese and American motorcycles, we work on every kind of bike regardless of make, model or age. Decades of industry experience and a passion for motorbikes have brought us to that level of in-depth knowledge.
From our early days as 'Street Bike' in 1975, we've gained the skills to service any make and model of motorcycle and perform a whole host of other services. A family-owned business for more than 40 years, our reputation for trustworthiness and high-quality, reliable work has led to great ongoing relationships with both suppliers and customers. Need something for your own bike? If our local paint, finishing, or machinery suppliers don't have it, our network of overseas suppliers will.
Do you have an old bike you'd like to restore to its former glory while keeping that timeless vintage look? Having such a long history in the motorcycle business means many classic bikes that are going through a restoration are models we worked on when they were brand new. Our motorcycle restorations cover different levels ranging from getting your bike back on the road while maintaining that look of authentic vintage cool to full rebuilds from the ground up.

If you have any questions or need help buying a motorcycle engine, get in touch with Taverner's friendly team.