Is there anything you wish your bike could do better? Sometimes there's room to enhance even the highest-quality motorcycles money can buy.
Whether you want more speed, grunt, a safer ride or a cooler, more attention-grabbing look, the key is finding the right extra part.
Performance-enhancing motorcycle parts help your bike kick things up a notch for relatively cheap. They give you the power to tear it up on the track or just make the commute through the morning traffic more bearable.
Taverner Motorsports stocks all the motorcycle parts you need, whether you want to build a custom bike from scratch or just make the one you have more powerful, stylish, and more you.
For the home mechanic, we have a range of supplies that allow you to beef up your bike in your garage. And if you'd rather we work the magic ourselves to give your bike maximum performance, we work on bikes of all makes and models, including British, American and Japanese.
Taverner Motorsports is a one-stop motorcycle and motorcycle parts store in Brisbane. Ready to rev up your ride? Take a look at our motorcycle parts online.
Reasons to Enhance Your Motorcycle's Performance
How you enhance your motorbike is a personal decision. Only you know exactly how you'd like it to run. However, enhancing your bike with additional parts usually comes down to getting more speed and power out of it.
Maybe you'd like a faster bike because there's a race you're hungry to win. Maybe you just want to make it a little safer to ride or easier to manage in particular conditions. Or maybe you want to keep your bike in peak condition for longer, slowing down the rate of wear and tear over the years.
These are all valid reasons. Modifying your motorbike can improve its speed, safety and style. Giving an older bike some love and care can help it look and feel shiny and new. All you need to do is buy the right motorcycle parts online or drop into a motorcycle parts store like the Taverner Motorsports shop.
Taking your bike to the next level with enhancements is a rush. Why settle when you know you can get more out of your ride?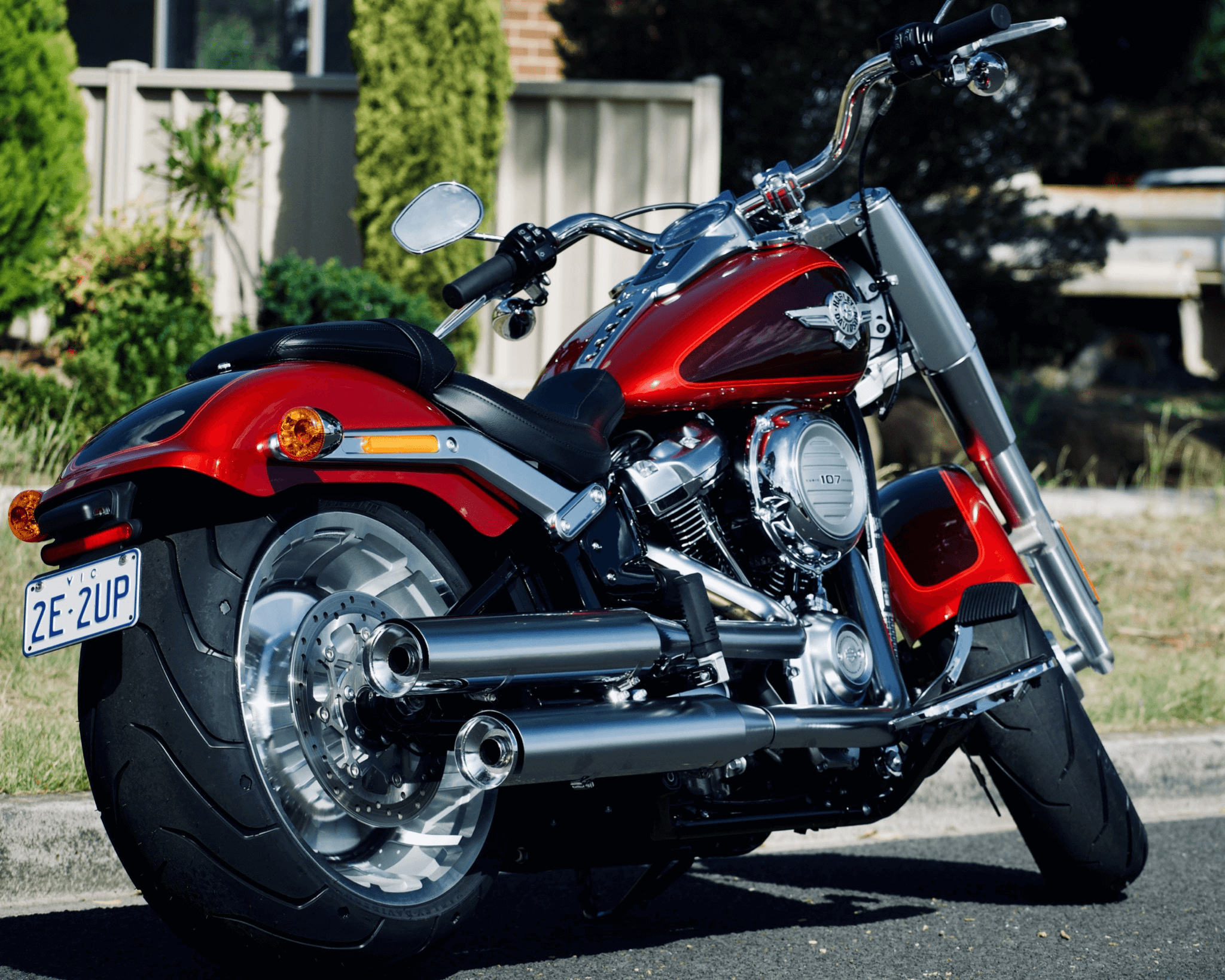 Motorcycle Parts to Enhance Your Motorcycle
Switch your exhaust
One of the easiest ways to up the power in your bike is to get a bigger, badder exhaust.
Whether you want more low-end grunt or a bit more bark on the throttle, Taverner has a range of performance exhausts from top brands like Harley Davidson Dyna, Freedom Performance, TBR etc. With our vast range of stock and the bikes we work with, we're sure to have an exhaust system or muffler that fits your model.
Enhance how your bike performs, feels, sounds and looks just by switching to a higher-powered exhaust and get ready to enjoy horsepower and torque like never before.
Lighter wheels
It takes more energy to move heavier objects than lighter ones over the same distance. That's a given. Reducing the weight of the wheels is four times as effective as reducing the weight of another area of the bike and improves the bike's handling, including acceleration and braking.
Taverner Motorsports has wheels of all kinds to boost your bike's performance, from performance wheels and Arlen Ness wheels to axles and related components. Slim down your wheels and feel your bike's handling and speed increase.
Adjust the suspension
Sometimes, the suspension is limited on motorbikes built to be sold in a certain price range. Boosting the suspension can dramatically improve your bike's performance, including how it responds to the rougher vibrations from the tough terrain. It also has advantages like allowing you to take corners faster.
Taverner Motorsports has a mind-blowing range of suspension bits and pieces, including front suspension and rear shock absorbers. A range of high-quality brands like Burly, Legend and Progressive Suspension will make for bike performance that's like a dream.
Replace the brake pads
Worn brake pads can mean your bike just doesn't have the stopping power it used to and can even make noise when you brake.
Replacing your brake pads is not only safer, but it can also go a long way toward improving performance. If you're into racing, upgrading to track-based pads will not only greatly enhance your performance, it will help keep brake fade at bay.
Taverner Motorsports has all kinds of brake enhancement parts: disc rotors, rebuild kits, front and rear upgrades, and other home mechanic goods like hardware and fittings. Stay safe while feeling the power!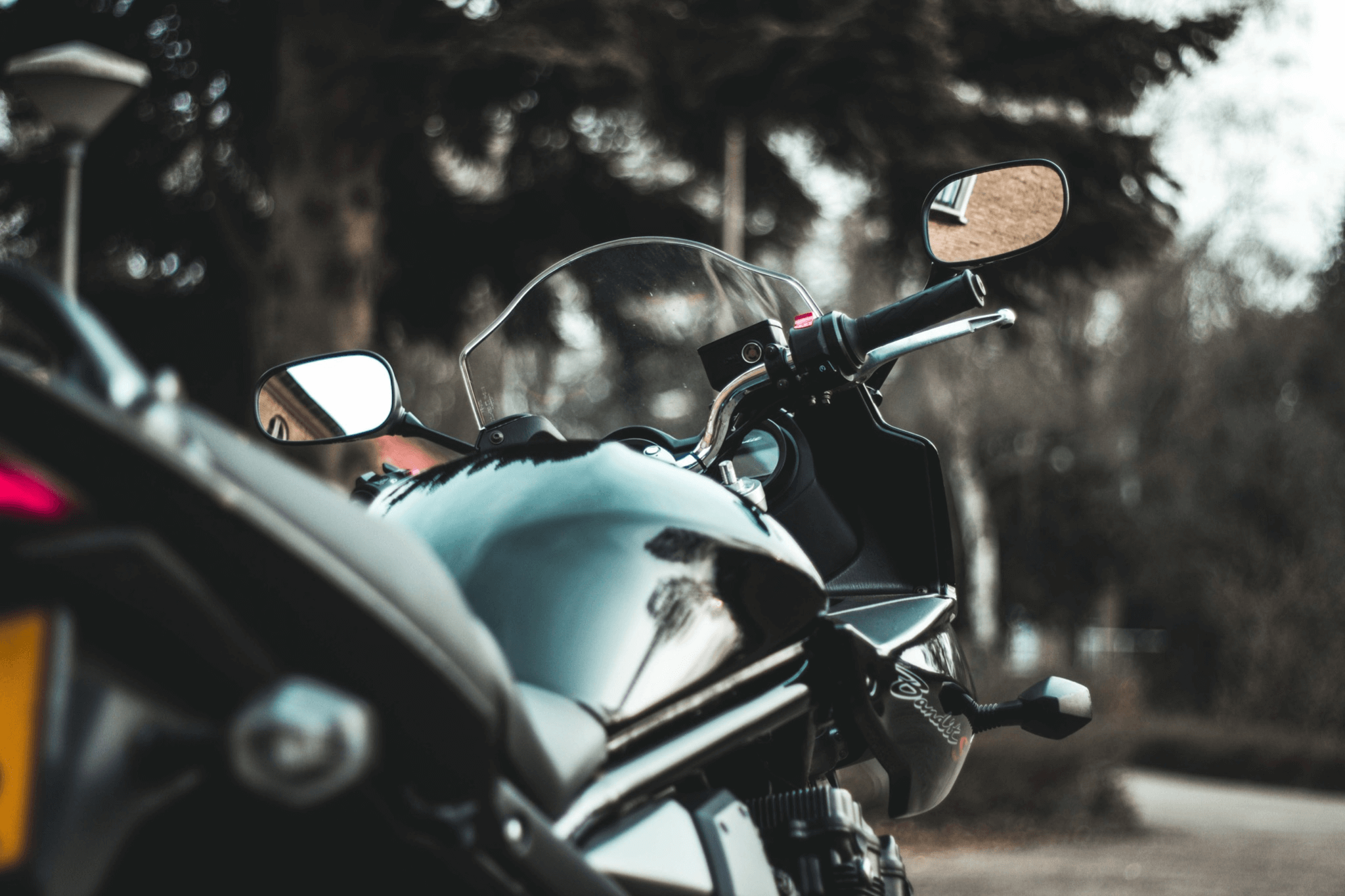 Get new mirrors and reflectors
While mirrors are required on your motorbike, you always have the freedom to switch to ones that look cooler! The same goes for your reflectors, which you can change to colours better suited to your bike.
At Taverner Motorsports, you can get your hands on all kinds of cool custom mirrors: skeleton hand mirrors, heavy industry mirrors, teardrop-shaped mirrors, scythe-shaped mirrors, and even zombie skull mirrors! These mirrors come in timeless shades of black and chrome, perfect for just about any bike brand. Why settle for the mirror you get when you can get one from Taverner Motorsports that looks absolutely wicked?
Clean up the air
An air filter cleans out the air that makes its way into your combustion chamber, keeping it clear of dirt and debris. An air filter not only keeps out these elements, which can do a fair bit of damage to your engine, but it also improves the airflow. More airflow makes the combustion process more efficient, which makes for more power. Taverner Motorsports has a variety of affordable air filters to fit all kinds of motorbikes.
You can also get yourself a rain sock to protect your air filter if you get stuck in a storm. Our rain socks come in stylish black designs to blend in with the rest of your bike. Keep the air pure for your engine and stand against the storm with an air filter and rain sock.
Face the wind
It's an optional extra, but the right windscreen on your motorbike can give you some advantages while also blending in with the rest of the bike.
A windscreen protects you from the elements and debris, reduces rider fatigue, and can even combat back pain and arm strain by removing the blast of the wind. It's also an affordable way to help you ride for longer in comfort.
Get the Motorcycle Parts You Need at Taverner Motorsports
The experts at Taverner Motorsports have spent decades helping people to build the motorbikes of their dreams.
We do everything from motorcycles and motorcycle parts to workshop servicing, bike restoration and performance work.
To get started on your exciting plans for enhancing your ride, shop for motorcycle parts online with us or stop by our workshop and motorcycle parts store at 159 Abbotsford Road, Bowen Hills.
It's your bike. Have it your way. Enhance and enjoy. Don't hesitate to get in touch with us to find out more.