Our customer approached us with an unfinished project that he had originally stripped back in 2013 and now consisted of about 10 boxes of parts and a frame but he had a clear vision of what he wanted. The first thing we did was fit up the Performance Machine Phat Tail kit along with a set of Fat 50 wheels and a 240 rear and running a 23" up front with a raked out wide glide front end. Once we had it in the rolling chassis stage the next step was to sort out the tinware.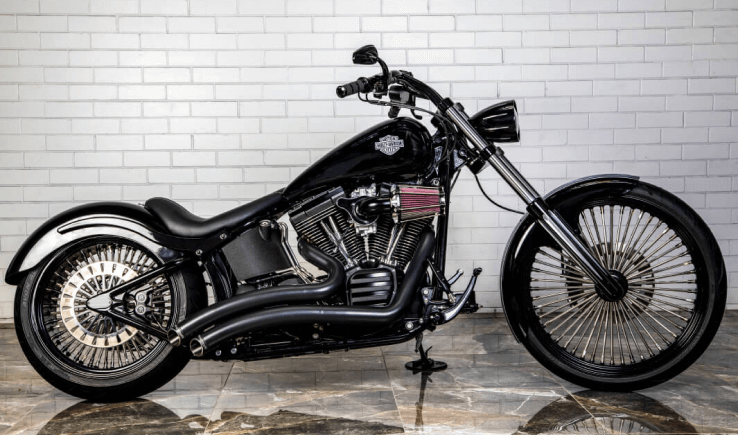 With the RWD rear fender with frenched in taillight and number plate assembly, a smooth wrap around front fender and the custom once piece tank. It was at this stage of the build that the sleek clean lines came together and we could see the true stance of this motorcycle. From all of the engine covers, hand controls, foot controls and brake components we used all Black Ops Performance Machine accessories where possible which complimented the clean lines this bike was taking on. A Dakota digital speedo and a custom wiring harness ensured there was no compromise on the build and that the quality of exterior kept it in line with the standard of the rest of the bike.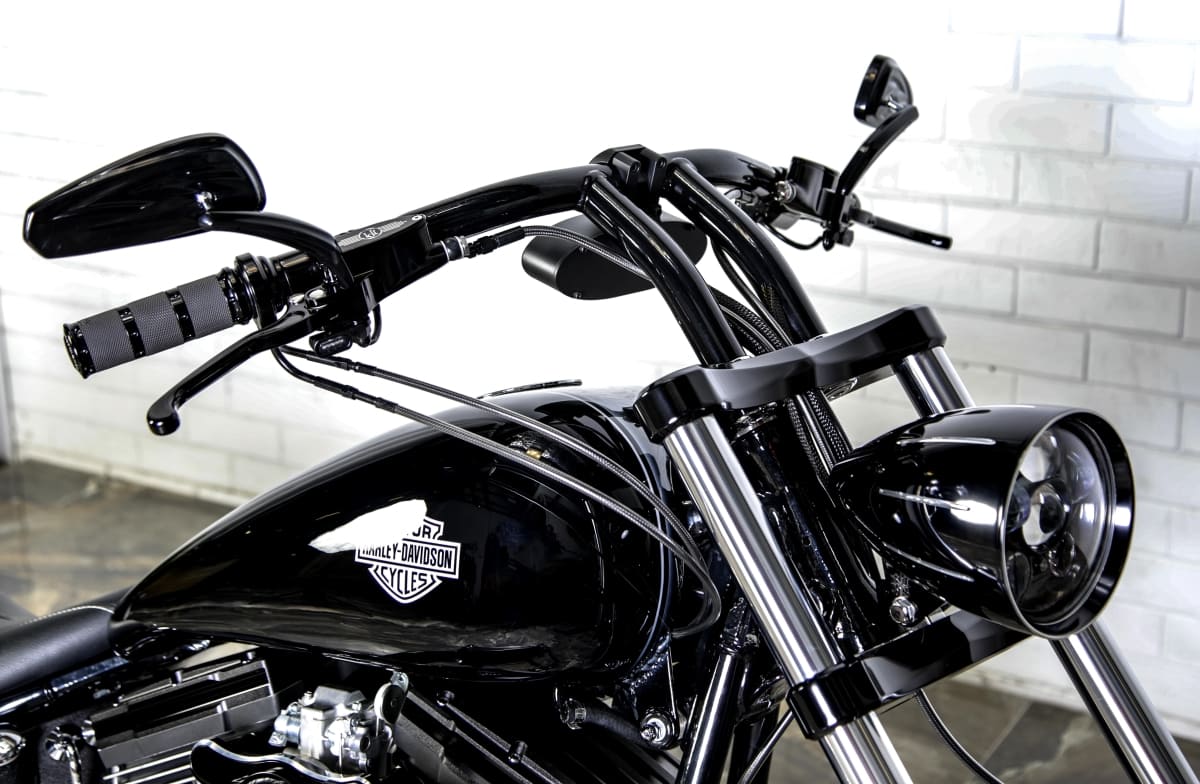 So next up our focus was on the engine. A bike of this calibre meant that a stock engine just wouldn't cut it. So we sourced a set of Andrew's cams, Billet oil pump and cam support plate along with a Mikuni carb and a sweet set of Freedom pipes turned this bike into a machine that performed as good as it looked.
Now that all of the hard work had been done it was time to focus on the fruit and we turned our attention to the seat and the paint. We had the talented team at Lee Brothers once again smash out another custom leather seat with custom stitching to tie in with the lines and colour of the custom airbrushing done by Deathwish Customs. This finished off the bike and made it one of the cleanest night trains on the street and we're stoked he chose us to help bring his bike to life.