The Golden Child! A fitting name for the flash 200hp weapon that went straight to the cover of "Heavy Duty" magazine in their last issue for 2022. We'd been talking about building supercharged M8 custom motorbikes for a while, and when the stock 114 Fatboy came up at the right price, we jumped at the opportunity to get it underway!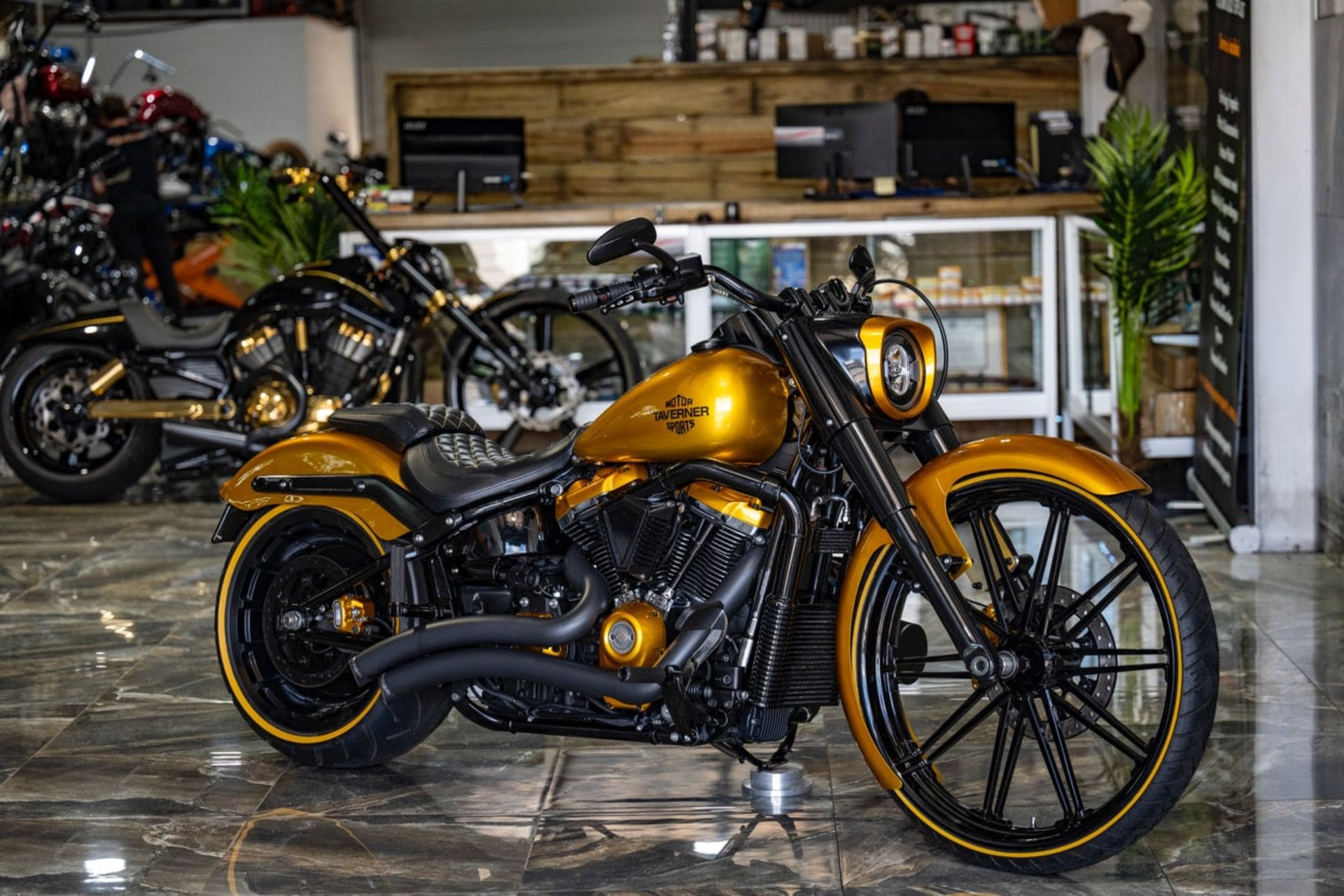 We'd built a few tough Milwaukee 8-based bikes since the launch of the new engines, but nothing supercharged at that point. Earlier builds of our custom motorcycles in Brisbane were built from mainly one-off fabricated parts and included anything from fenders to exotic handle controls and hand-made turbo induction set-ups. These style builds, while undoubtedly impressive, can require countless hours to perfect. Trying to simplify this build, we decided an off-the-shelf TTS supercharger kit from Darkside Customs was the answer. These highly successful kits make great reliable horsepower which was proven with this bike – after a tune by Procycle Dyno, it made 200hp on a stock engine with a set of freedom pipes and a mild cam swap. It was almost too easy to pull that kind of power!
When we began the Golden Child build, we couldn't go past the traditional lines of the Fatboy, but we thought with a few smart colour choices could really give this bike a very custom look. The colour choice now became a crucial aspect of the Golden Child build. We hadn't built a yellow/gold motorcycle for a few years, so after throwing some colour samples around between us, we settled on the signature California Gold which we had "Deathwish Customs" lay on the tin set, brake callipers and engine covers.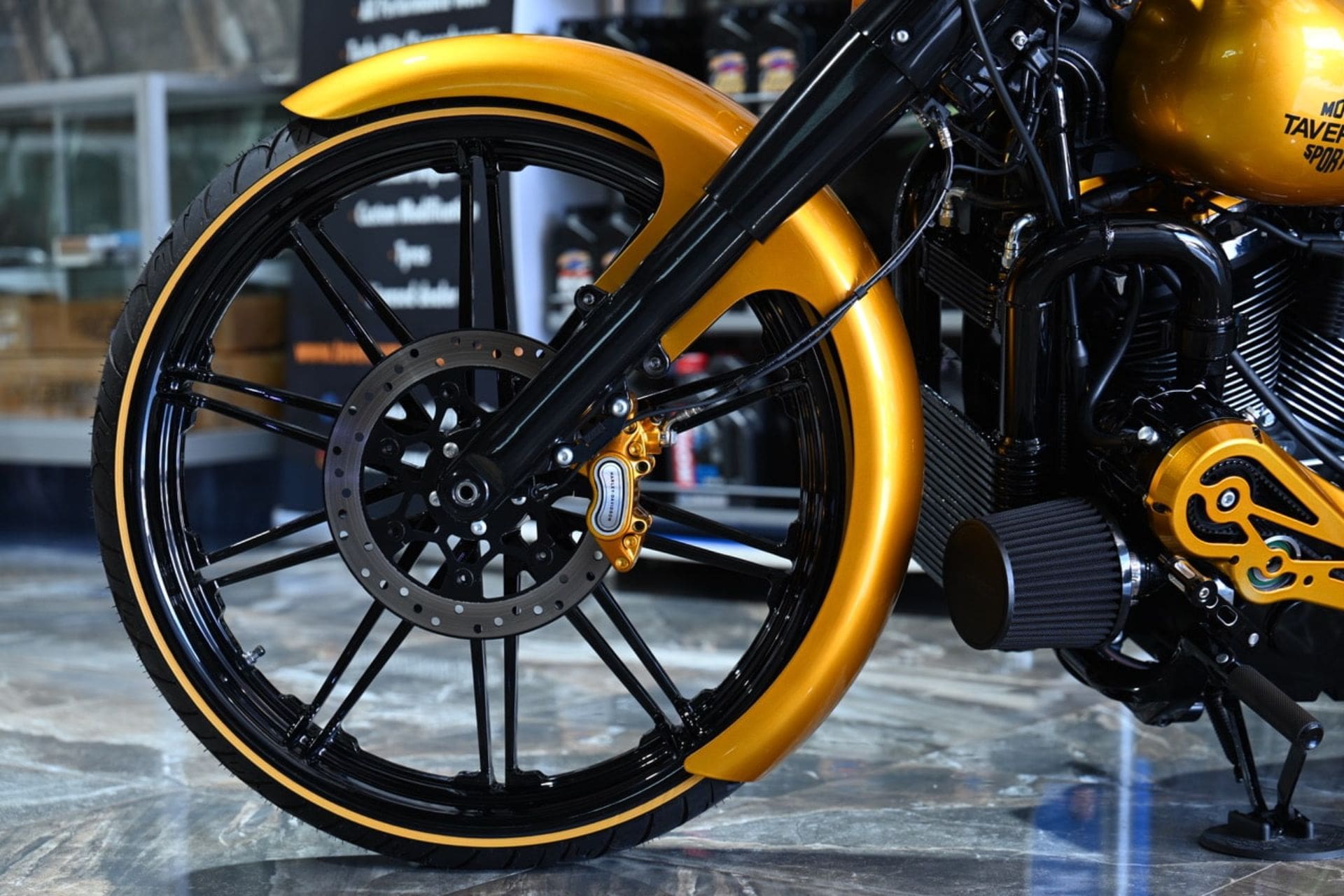 Every other painted or chromed part on the Golden Child bike was then powder-coated black. Most blacked-out parts are genuine components but could be easily mistaken for an off-the-shelf custom motorbikes part. But paintwork isn't everything. We needed to give the bike a stance that suited the outrageous colour. No other way than to run a 26″ breakout style wheel up front, a modified wrap-around RWD fender and a 6-degree rake HHI Triple tree kit. The front now looks very aggressive, and we fitted a KOLDIN lowering kit to the rear shock assembly and a CHOP Z tail tidy to streamline the rear fender. The last thing to do to finish off the Golden Child was the seat. We didn't need anything radical; we just had our preferred upholsterers, "Lee Brothers," re-trim the original seat with a gold diamond stitch to tie it to the paint scheme, and we had a supercharged shop toy we'd been waiting for!
If you're looking for custom motorcycles in Brisbane or want us to customise your bike, get in touch for a quote!