This build started as a Low Life chassis from the US. As this came without any tins and the chassis wont accept any standard fitment we had to fabricate all of tins and bodywork ourselves. The fuel tank was hand rolled form 14 pieces of steel on our English wheel, along with the headlight. The front and rear fender were formed from blanks which allowed us to add our own style lines. The main drive chain consisted of a 127" El Bruto engine, 6 speed Gearbox and independent MC Worx open belt drive.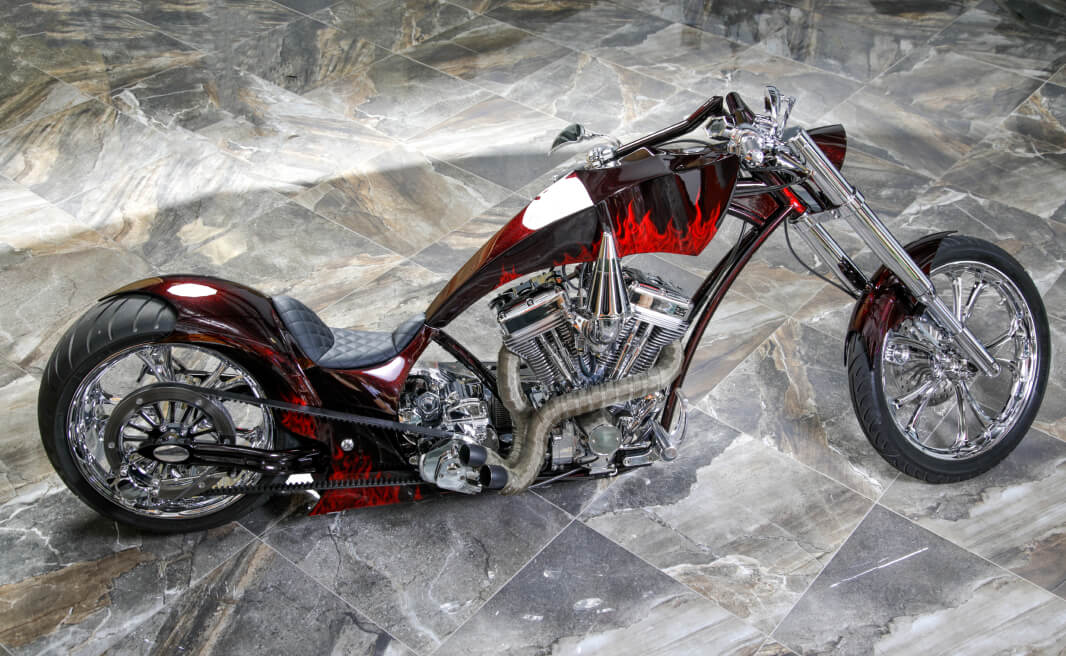 We then went to great lengths making the custom drive pulleys to run a clean and vibration free final drive belt. As with a build with so many custom components we couldn't stop with just the body work and then fabricated handlebars and an exhaust system to compliment the build. We ran a 21" front and a 300 rear Performance Machine wheel to finish off the 'radical chopper' look we were trying to achieve with this build. We used the best ADR compliant components to ensure that this chopper had no issue going through full compliance to make it road legal and be able to be registered.
There is nothing better than being able to produce functional art and a one-off masterpiece such as this that has not only the look but is 100% road legal and can be ridden anywhere, anytime.