This bike was our first new build when we reopened in our Bowen Hills premises and therefore holds a special place in our hearts. It was a slightly earlier (08') model that is generally a little more unpopular so we knew we would have to do something a little more drastic to give this bike a new image.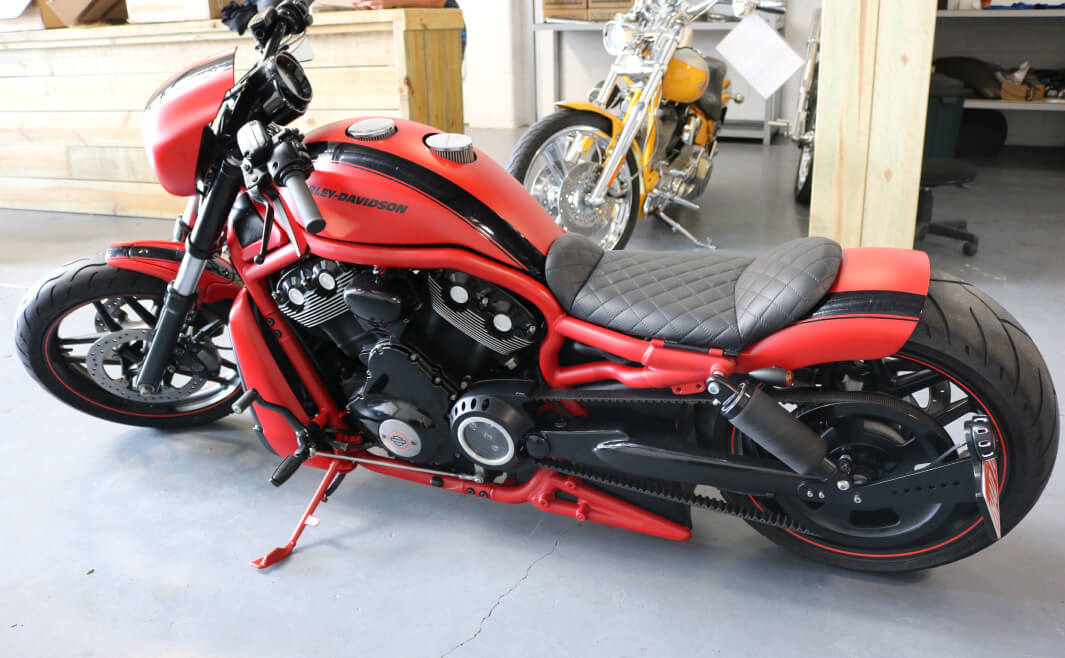 Initially we made a custom short rear fender and seat pan, which also required the fabrication of a street legal side mount plate and to tie the rest of the bike in we removed the internal airbox assembly, made a set of trumpets for the throttle bodies to fit K&N style air filters which had no chance of fitting under the original airbox cover. A couple of speed holes and a bit of reshaping meant the filters were now exposed which gave the bike a real hot rod look.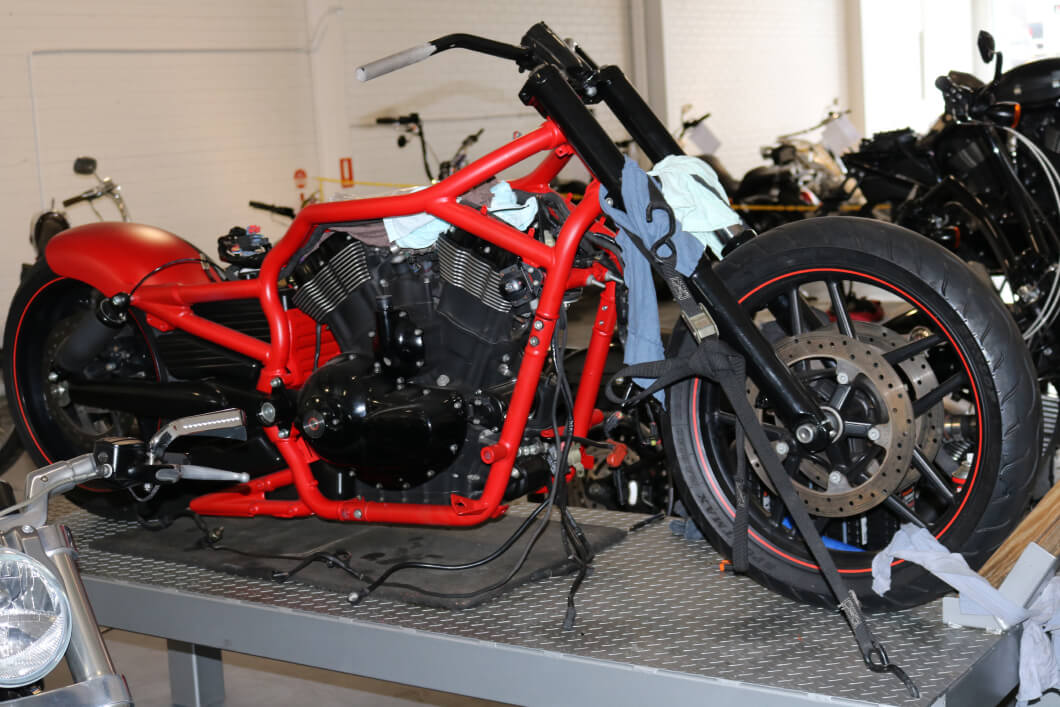 We couldn't leave the front end alone so next up was a set of drag bars, Dakota Digital speedo and custom fork shrouds and a McCully 21"style front wheel. Now that we had the shape sorted it was time for colours. We settled on a matte Ferrari red for all the tins and the framework. While the paint was being done we decided to crack open the engine. In went a set of Destroyer Cams and throttle bodies and we took this opportunity to port match the heads to suit the 58ml throttlebodies. Once the bike was back and assembled we handed it over to Procycle Dyno who threw it on the Dyno where it pulled 140hp aspirated.