We purchased a brand new 2017 Street 500 to use as a doner bike for this build. The first thing we did was clean up the back end with an NLC tail tidy which has integrated turn signals and Slammer shocks. Up front we fitted a DNA Springer front end with custom mirrors and indicators, flat bars and a custom speedo mount.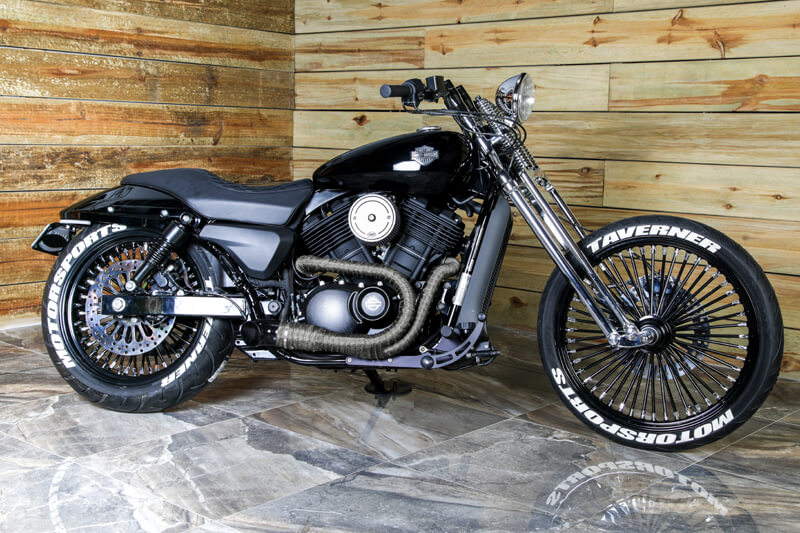 The whole front end was completed and balanced out with a set of NLC forward controls. This front allowed us to squeeze a set of Fat 50 Wheels onto the bike which took the whole build to the next level and made it a true custom bike.
We fabricated a custom exhaust system which gave it a real aggressive exhaust note, wrapped in gold heat wrap to make it pop and had the seat retrimmed in leather with our signature diamond stitching to add to the finer detail on the bike. We had the guys from White wall customs drop in and fit out some lettering on the wheels to brand the bike which finished off the build.