This bike came to us as a neglected chopper from the early 2000's chopper craze, a time when money was no problem and a 100k plus chopper build were the norm. Sadly this bike needed to be rebuilt from top to bottom and inside out.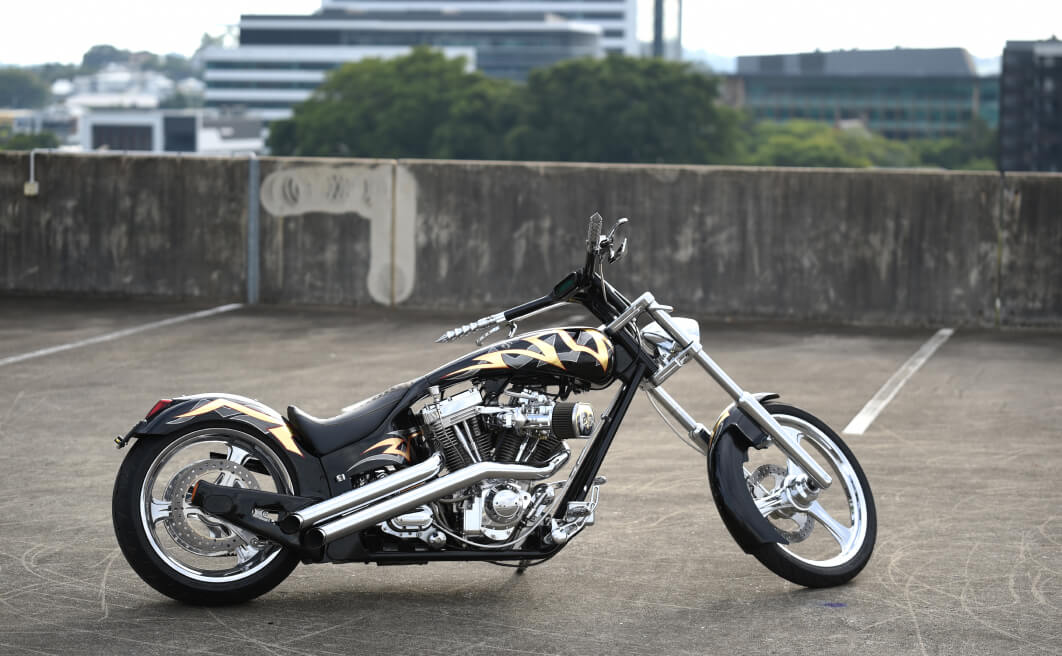 The build began with a complete tear down to the bare frame. After we sandblasted the frame we handed it over to our friends at Kool Kustom Paints to work their magic and had custom airbrushing with gold leaf throughout. All the brake components, front end and hand controls were re chromed to bring this bike back to life.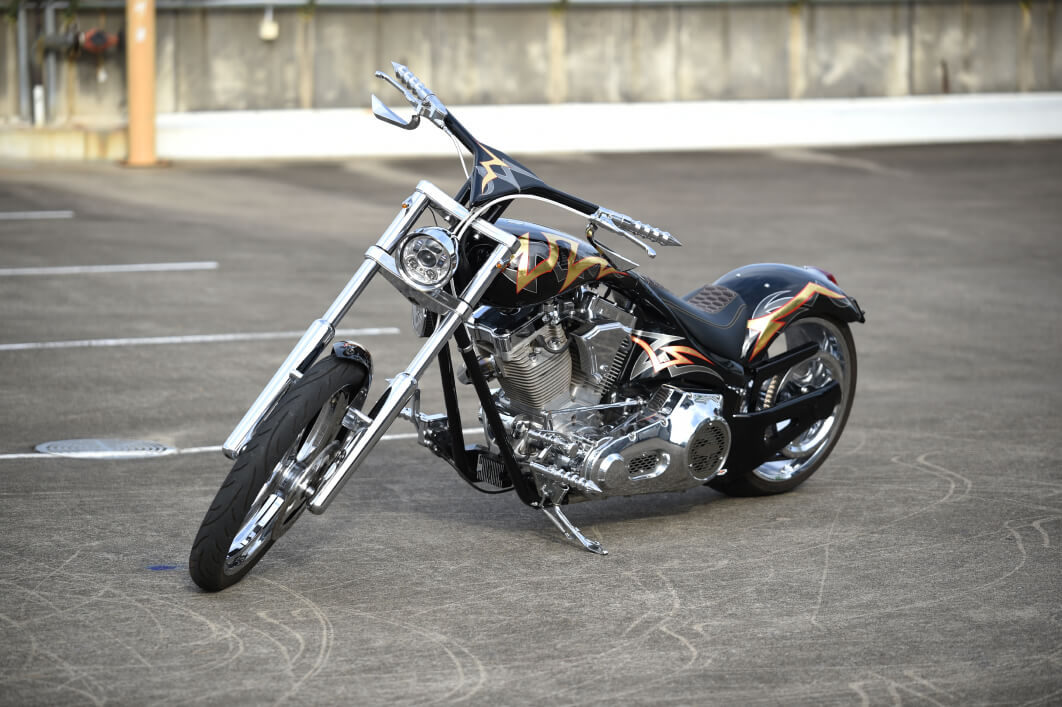 With some new rubber the bike was back on wheels and ready for assembly. We then fitted one of our in-house front to back custom wiring harness and rebuilt the tired 15 year old engine. After getting the engine sorted we brought the brake systems up to 2020 ADR specs with a full set of magnum braided lines and fittings. We had another signature seat retrimmed with honey comb patterned stitching in gold to match the paint, (a little more detailed than the normal) with a matching pillion seat. Next we fitted a 45ml dual throat Weber Carby with that old school K&N Air Filter and completed some tuning work to get the bike cracking. It is as tuff as it looks. Every single nut, bolt, washer, hose and hose clamp was replaced on this build. The end result is a true 100% street ridden custom performance chopper.