Starting life as a boring old softail standard is where this beast began. It's transformation was a slow one and it all began with a 23"front wheel, raked triple trees from HHI and 16" Burleigh highballs.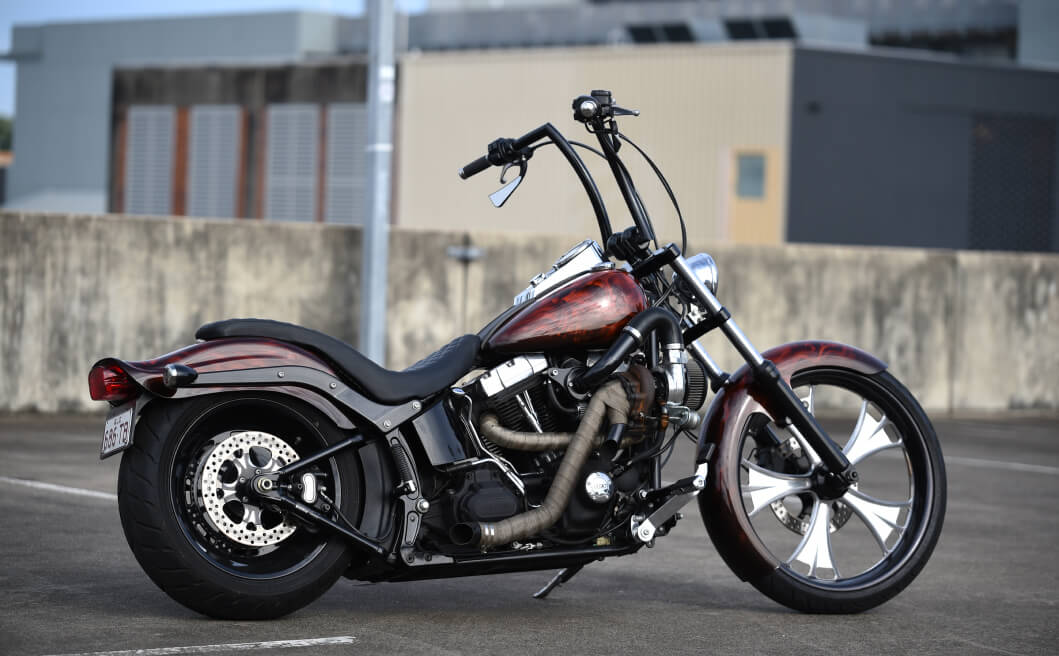 All covers were removed and blacked out along with the back rim. The engine, gearbox and primary combo was masked up in house and painted in factory texture black paint. An Arlen Ness lowering kit slammed the rear end an inch and a half. After we refined the lines of the RWD front fender we once again had Deathwish hook us up with an incredible skull and flame airbrush job.
Another custom diamond stitched seat by Lee Brothers completed the aesthetics. For a bit of fun we threw a custom turbo kit on the side of the engine and with a mild set of a cams this thing punches out 120hp and 135ft of torque.