This Candy Apple Fatty first came to Joe over ten years ago when it was owned by a friend of his. They were simply chasing a handlebar swap (which is all it was in the beginning, as is often how these radical builds start), but since then, this Candy Apple Fatty has been back and forth in the shop as they added to the build slowly. Since we specialise in custom motorcycles in Brisbane, we were happy for this bike to keep coming back.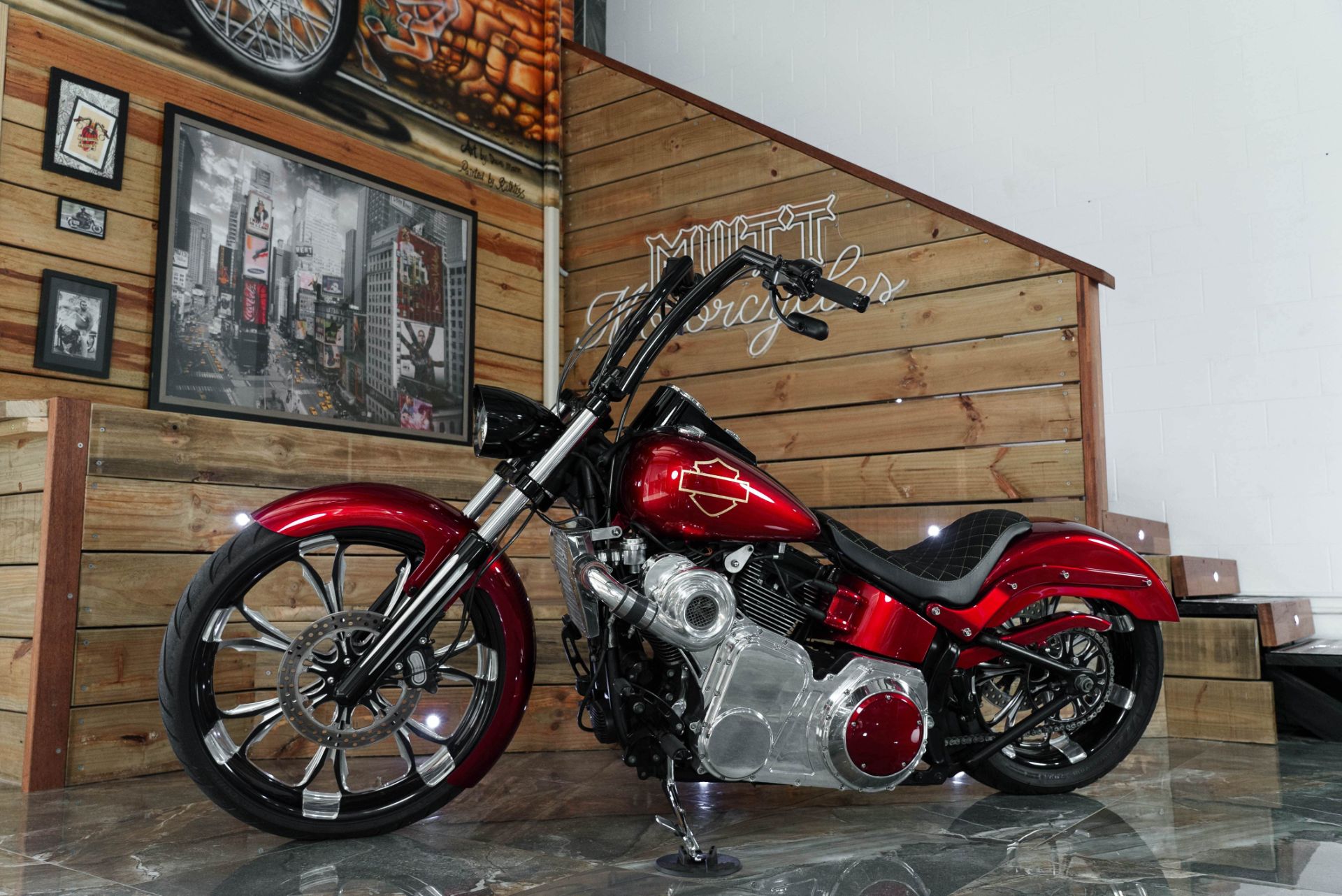 The biggest addition was the Procharger kit fitted to an already impressive 120-cube twin-cam engine. After taking the top off a piston on the drag strip, Joe rebuilt the engine and had it tuned by the legendary Freddy over at Procycle Dyno in Slacks Creek – where we go for all our tuning. This Candy Apple Fatty was made close to 180hp and ridden hard on the streets. While it was one of the most impressive custom motorbikes, it still just looked like almost every other Fatboy out there. So we decided we needed to add some fruit to make it stand out in the crowd.
We started with a set of Performance Machine wheels, running a 23" wheel up front with a modified RWD wrap-around fender and a set of HHI triple trees, which corrected the rake and trail for the big front wheel. Now the front of the bike had the right stance, we turned our focus to the back end. After fitting a set Legend Air Ride, the bike managed to have a really slammed low look but still ensured you'd get a nice smooth ride when the air ride is set to a street position. During this process, we also fitted a chain drive conversion to handle the power and abuse the bike constantly received. We've got a YouTube video on our channel demonstrating this if you want to check it out.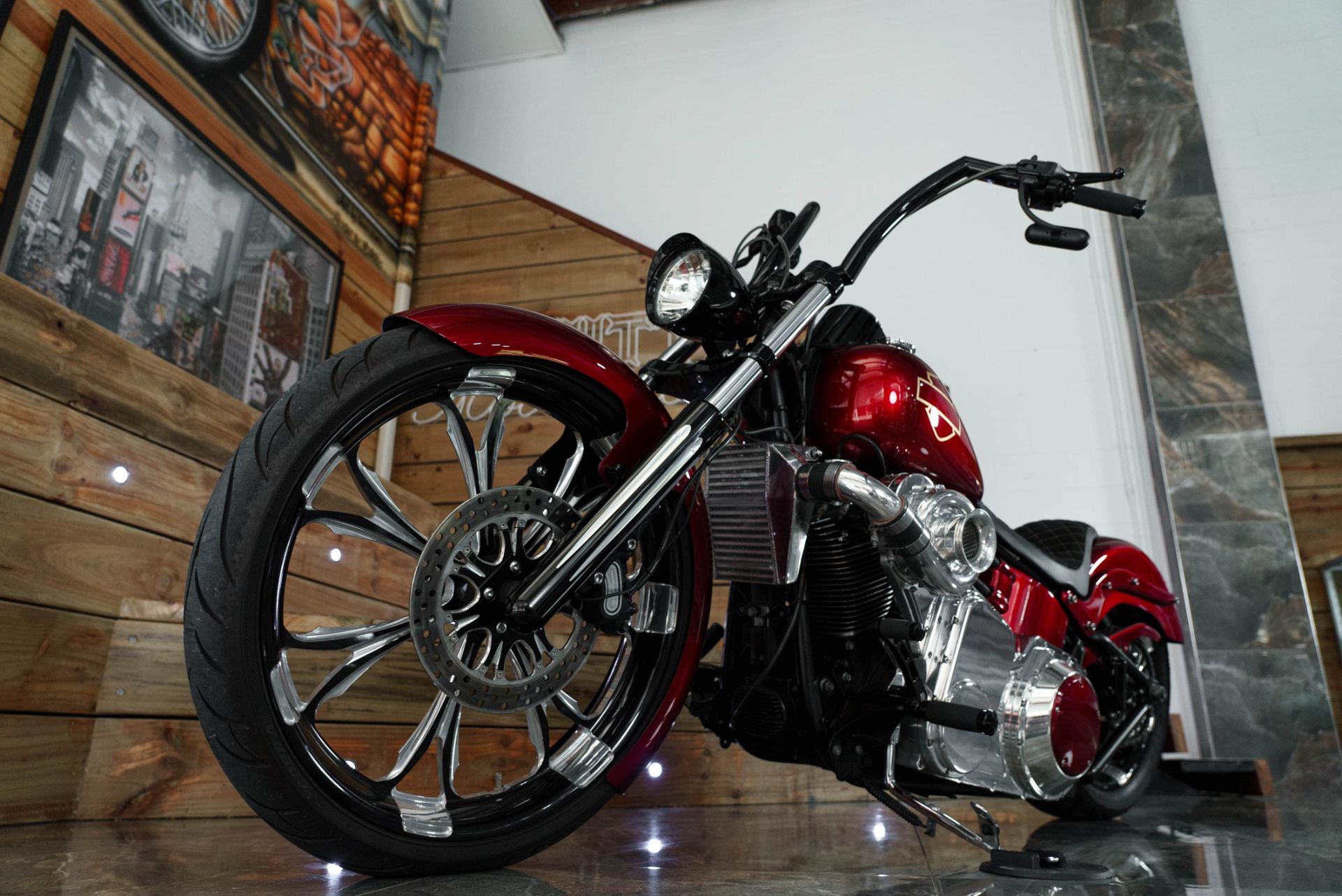 To tie in with the custom motorbike's front fender, we sectioned the rear fender by 50mm and sunk an RWD number plate pocket in the rear. This meant the entire fender now needed to be repainted, so we thought this was an opportunity to customise the entire bike with a fresh colour change. We settled on candy apple red for all the tin sets, including the oil tank and the sectioned and smoothed-out rear fender struts. To finish off the build of this Candy Apple Fatty, we had a custom diamond-stitched leather seat handmade by Lee Brothers, always our go-to upholsterer. This finished it off nicely, and we couldn't be happier with the end result of this Candy Apple Fatty – the guys at Heavy Duty were also a fan and featured this bike in issue #183.
If you're looking to buy custom motorcycles in Brisbane or want to customise your bike, get in touch with us for a quote.