Starting life as a 2014 Night Rod the first thing we did was get this into the workshop, up on a stand and strip it down to the engine and bare frame. With a few modifications we had a DGD 300 swingarm kit fitted to the rear of the bike. We sourced a 23" front and 300 rear combo from the guys at McCully Customs. A custom set of triple trees were fabricated with the 5 degree rake to correct the rake and trail for the 23" front wheel.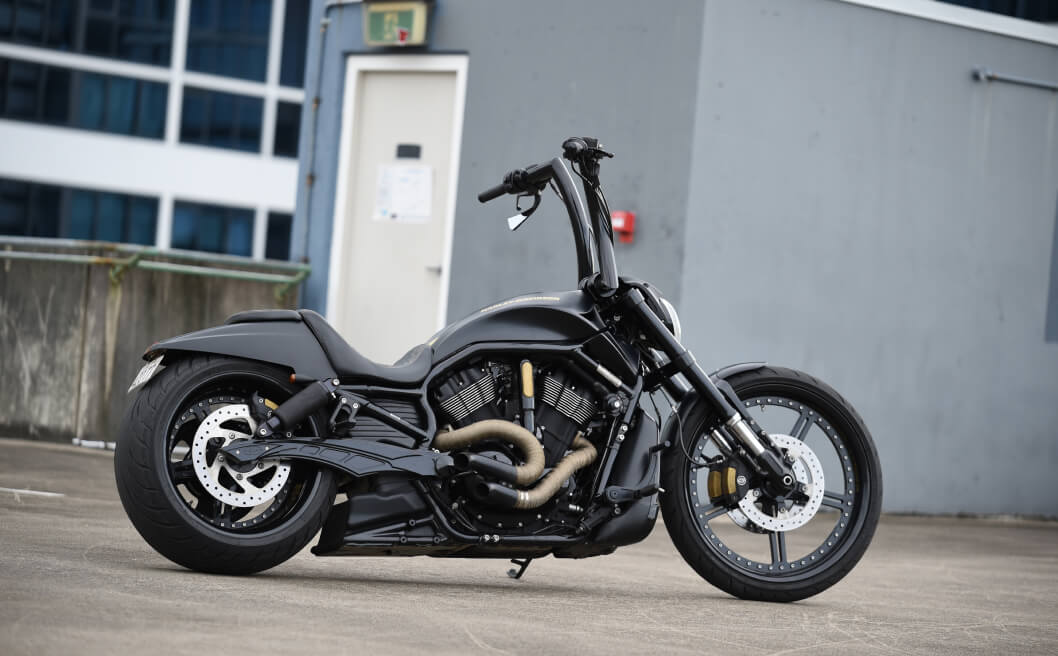 We now had the bike sitting back on the ground on a sweet set of Avon Cobra chromes with the stance just how we wanted it. To cater for the height of the owner (6'7") we fitted 18"x 2" Burleigh bars – there are a few options on the market with enough height but nothing with the same style that comes outta Burleigh Bars. Next we had to relocate the speedo into the airbox cover by using a DGD airbox kit. Dylan of DGD in Sydney is a master with the kits he creates down in Sydney and he is our go to for our wheel and body kits.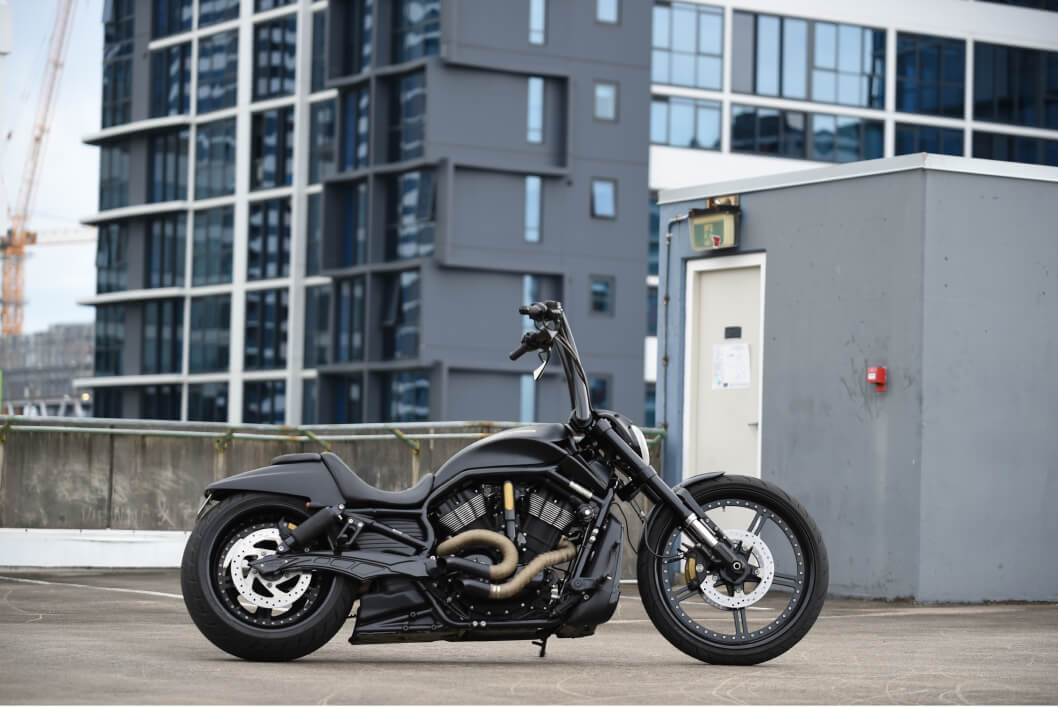 Now all the big stuff had been assembled it was time to focus on the paint. We had the awesome guys at Kool Kustoms do another classy paint job this time in black and gold. A black base with thick gold stripes and matching lettering. Nothing beats the black & gold combo in our eyes. Our upholsterer made another custom diamond stitched seat in black leather with gold stitching to finish the bike and tie in with the aesthetics. To compliment the staunch look of this bike we made a set of short shotgun pipes so the bike sounds as mean as it looks, wrapped in gold heat wrap. The B.G.E sets the standard for Vrod's all around the country.