This 24k gold bike was something special for us here at Taverner Motorsports. We really wanted to push the trends and go all out with the black and 24k gold theme and build something next level, which considering our previous custom motorbikes, is a big statement. We started with a 2011 Nightrod running muscle-style wheels with a massive 26" on the front and HHI trees to kick the front end out and correct the geometry. This is the only way to do a 26" wheel conversion correctly. The bike will still ride and handle as smoothly as silk.
We ran a set of Arnottts air rides due to the fact that they run a full cover shock which meant we could add this to the components being 24k gold plated. A set of 16" T-bars gave this bike a very aggressive stance when added to the rest of the front end. Long and kicked out – in some ways, this throws back to very traditional chopper styling but with a new school feel.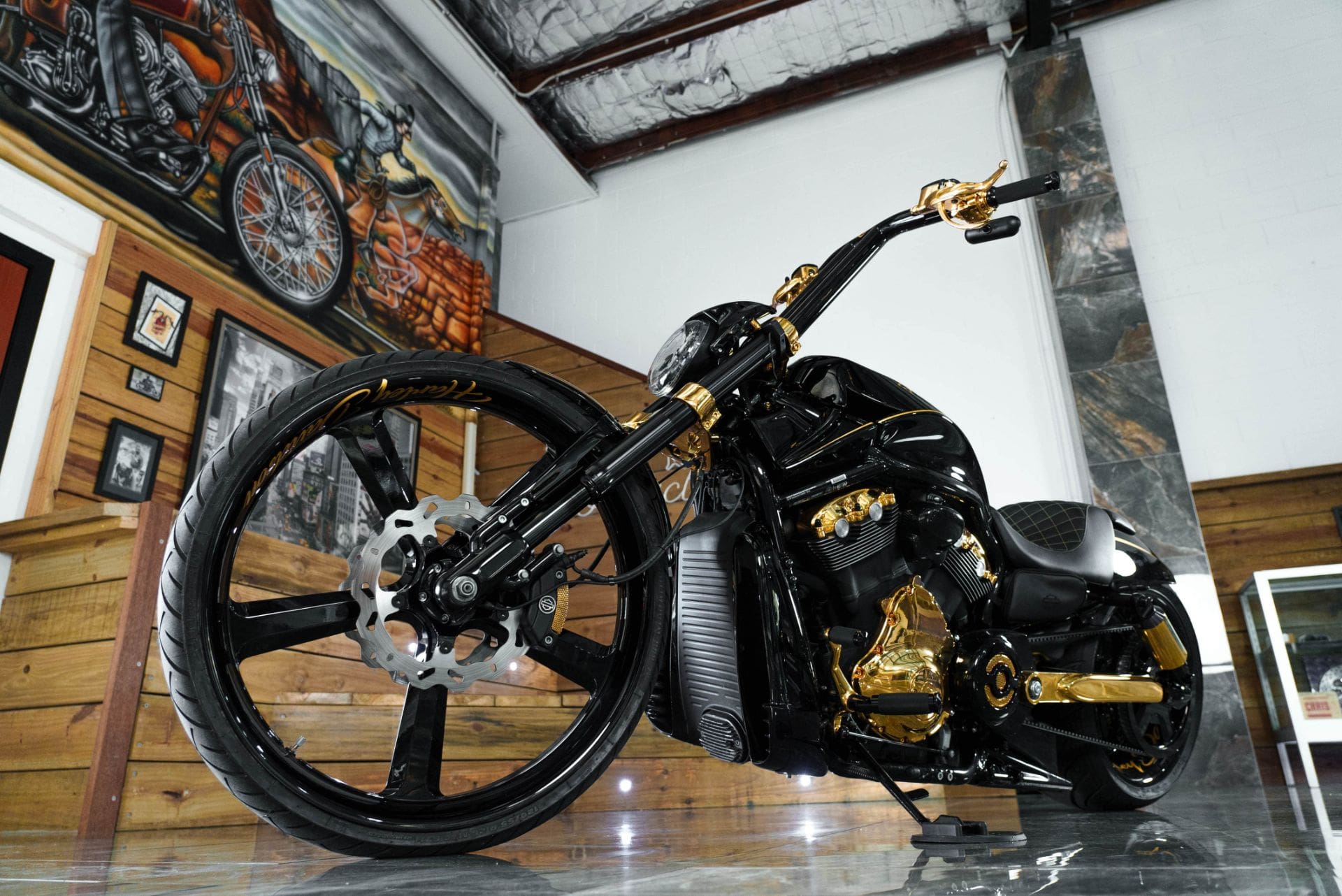 From there, it was a massive task to strip all of the individual pieces to be gold-plated. This painstaking process involves stripping, polishing, chrome plating and then the final stage of the 24k gold plating. When reassembling, extreme care must also be taken to avoid contamination, which can tarnish the gold plate, ruining the final finish.
Many hours were spent working on the handlebars to facilitate internal brake and clutch lines; even the banjo fittings into the master cylinders were modified to ensure everything sat spot on. Small finishings like this are what make our custom motorcycles in Brisbane different. You may not know we've done it, but touches like this set us above the rest. All the hand controls and brake line fittings running internally into the bars were also gold-plated to match the level of this build.
Whenever we're looking for vrod body kits for custom motorbikes, we turn to our friend Dylan at DGD in Sydney. We sourced an airbox and side cover kit so we could hide the speedo in the airbox, creating a very clean and discreet look to ensure the effort spent on the rest of the front end wasn't tainted by an unsightly speedo cluster. Dylan's products are second to none, and the proof is in the finish and fitment of his body kits.
Once the bike was stripped down to the bare frame, we turned our focus toward the performance side of the 24k gold bike. We fitted a set of Fitzgerald hellraiser cams, which we have used countless times with great results, complemented with a Vance and Hines 2 into 1 pro pipe, which we modified and ceramic coated in black to fit the new colour scheme.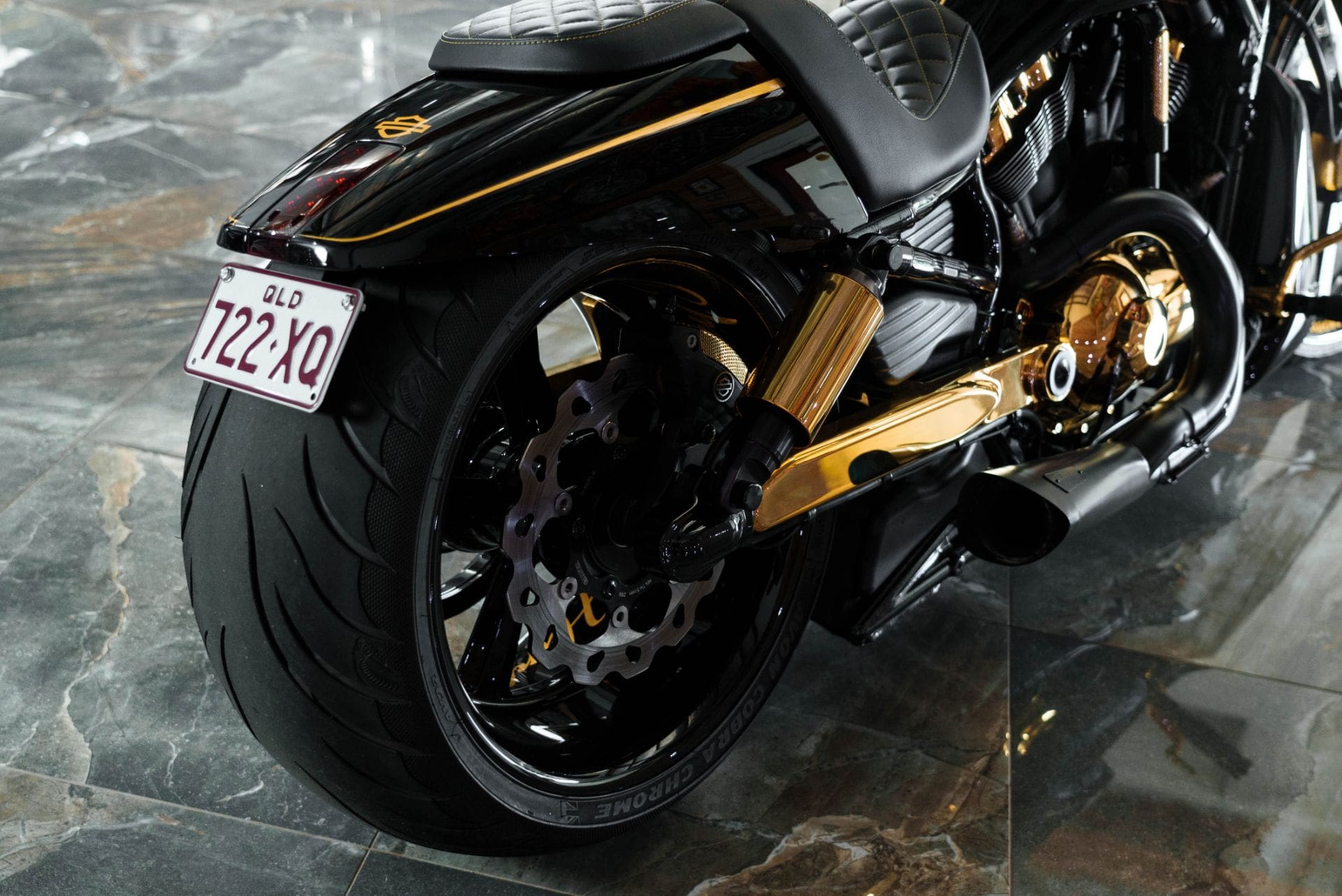 Once the bike was finished with the reassembly, we sent it over to the best in the business when it comes to EFI tuning, Freddy, at Procycle Dyno. This combo repeatedly produces mid 140hp, and this was no exception. After being on the Dyno with Freddy, this bike does everything you would expect and more. It's a beautiful bike, and the owner couldn't be happier with it.
If you're looking for custom motorcycles in Brisbane, don't hesitate to contact us.