Motorcycle tyres aren't cheap. The expense of buying new ones can catch a lot of people off guard if they aren't prepared for it. When something goes wrong, saving yourself some cash is tempting by taking repairs into your own hands. But is it a good idea, or even possible to do? Can motorcycle tyres be repaired, or should you play it safe and purchase a brand-new set?
Punctures and other tyre problems can happen anytime and anywhere. While tyres are manufactured to be puncture-resistant, sharp objects and other obstacles on the road or the racetrack can still inflict some damage. That's far from the only issue that can impact a tyre, too. The elements and ageing can both take their toll even on quality tyres from top brands.
Can motorcycle tyres be repaired? It's possible to carry out small repairs on tyre punctures under certain conditions. But it's better to be safe than sorry. Most of the time, replacing the tyre is a better option.
If you need help with your tyres or any other part of your bike, contact Taverner Motorsports. With decades of experience behind us, we specialise in Brisbane motorcycle spares and repairs and make safety the highest priority.
If you think you need new tyres or any other kind of motorcycle repairs in Brisbane, we can offer you peace of mind out on the open road.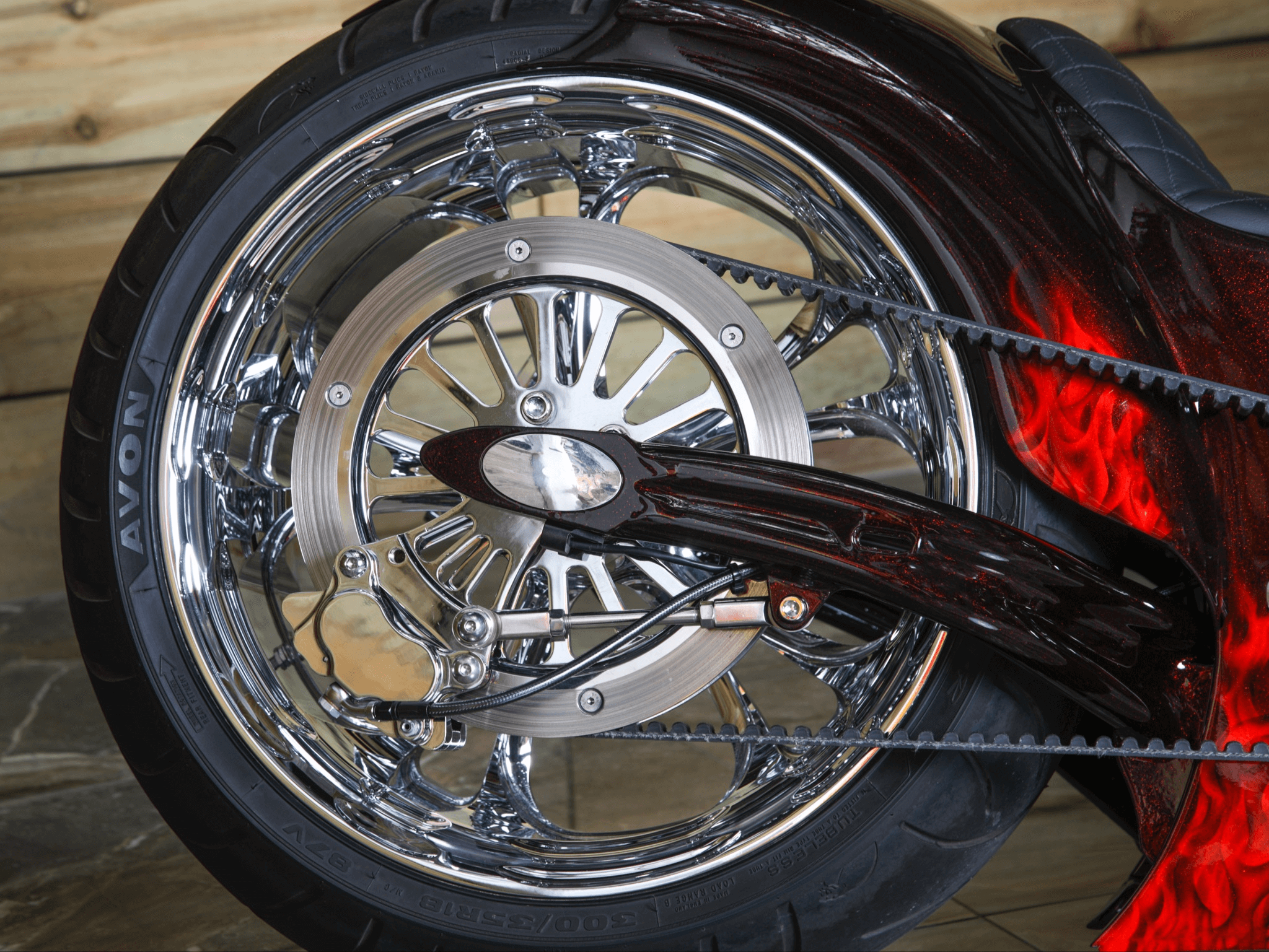 Issues with Tyres
Tyres don't last forever. Unfortunately, there are a few problems that commonly occur with them, including
Punctures
Punctures can strike no matter how careful you try to be, regardless of the terrain you ride on. Nails, screws, bolts, pieces of glass and even some natural objects like sharp stones can inflict damage.
Punctures can happen quickly or slowly. A fast puncture will likely leave you stranded on the side of the road, while the slow kind can cause the air to leak out over several days. There's no surefire way to avoid getting a puncture, but keeping the tyre pressure at the correct level can help prevent it.
Flat
A flat tyre can make you feel like your bike is losing power and even cause it to shake lightly. You should never continue riding on a flat tyre, even for a short distance, as it lessens the amount of control you have and can permanently damage the rim of the wheel. You'll need to pull over immediately. And unless you're a trained mechanic or carrying a motorcycle repair kit, you'll need to call for help.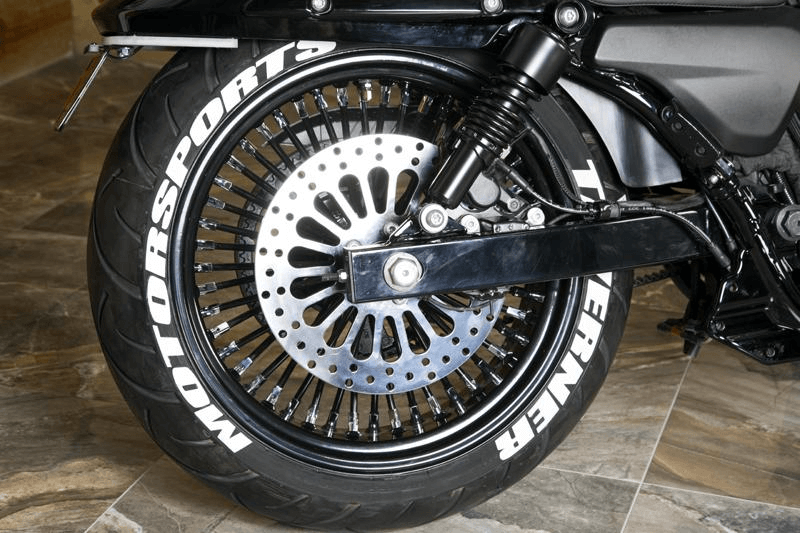 Cracking
Tyre cracking is a common problem in countries with very high temperatures and lots of sunlight. Sound familiar? But a subtropical climate isn't the only cause of tyre cracking. Ageing, water damage, improper tyre pressure and other factors can increase the chance of losing control on the road or tyres blowing out. Motorcycle tyres over five years of age should be carefully checked for cracks, even if they look fine at first glance.
Loss of air pressure
The air pressure of your tyres should last quite some time without having to be refilled. If you notice it regularly getting low, that's a sign that your tyres need replacing.
Both accidents and regular wear and tear can damage your tyres, making your motorbike less safe to ride and increasing the chance of an accident.
It pays to get your bike regularly checked and serviced by a company that offers Brisbane motorcycle spares and repairs. Among Taverner's vast tyre selection, you're certain to find the right pair for your machine.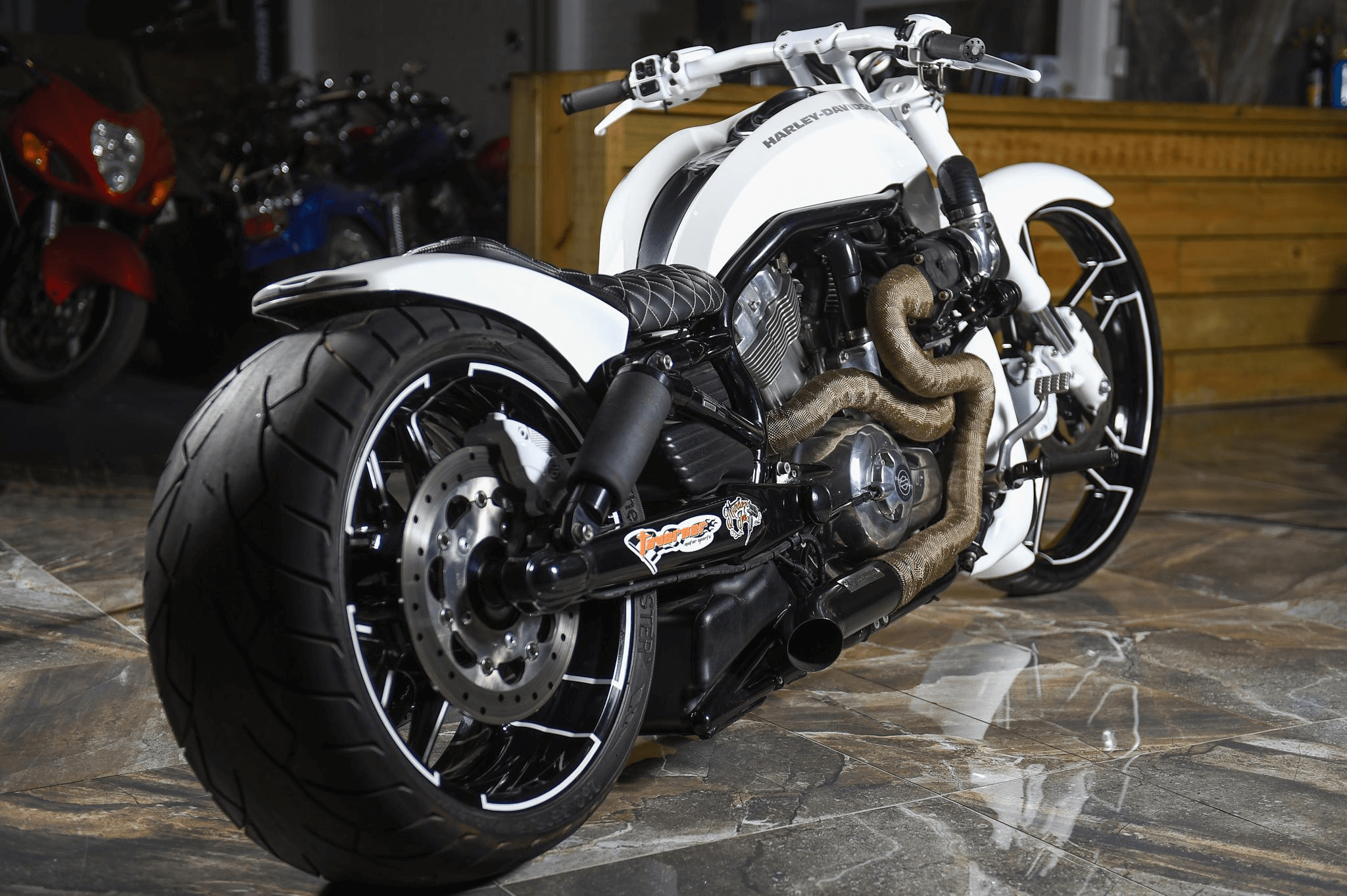 Can You Repair Motorcycle Tyres?
The question "can motorcycle tyres be repaired?" is simple enough, but the answer isn't so straightforward.
If you know what you're doing, it's possible to repair a punctured tyre safely, but only under certain circumstances.
If the puncture is in the tread and the hole is smaller than a quarter inch, you have a chance of fixing it with a plug or patch. If your bike has tubeless tyres, you can plug the tyre. If it has an inner tube, you must remove the tyre and patch it up. Sealants and plugs can be merely short-term solutions to tyre punctures, though. And when they fail on the road, accidents can happen.
Punctures on the tread's edge or the sidewall are never repairable. You can't repair the sidewall and keep its structural integrity intact.
Some high-profile tyre manufacturers recommend not even bothering with DIY repairs or plug kits and instead calling for help straight away. Common sense applies; as always, it's best not to take unnecessary risks.
There are some easy ways to reduce the chance of tyre punctures and other problems: get your tyres checked regularly, make sure you're using the right kind of tyres for your bike and try to avoid rough and hazardous roads as much as you can.
If you need help choosing the right tyres for your bike, or you're certain you need some servicing or repairs, check out Taverner. We offer motorcycle repairs in Brisbane and a store with hundreds of quality parts. You're sure to find tyres (and other parts for your motorcycle) that hold up even in rough conditions and stand the test of time.
Can motorcycle tyres be repaired? Yes, but often there's an easier option: replacing them.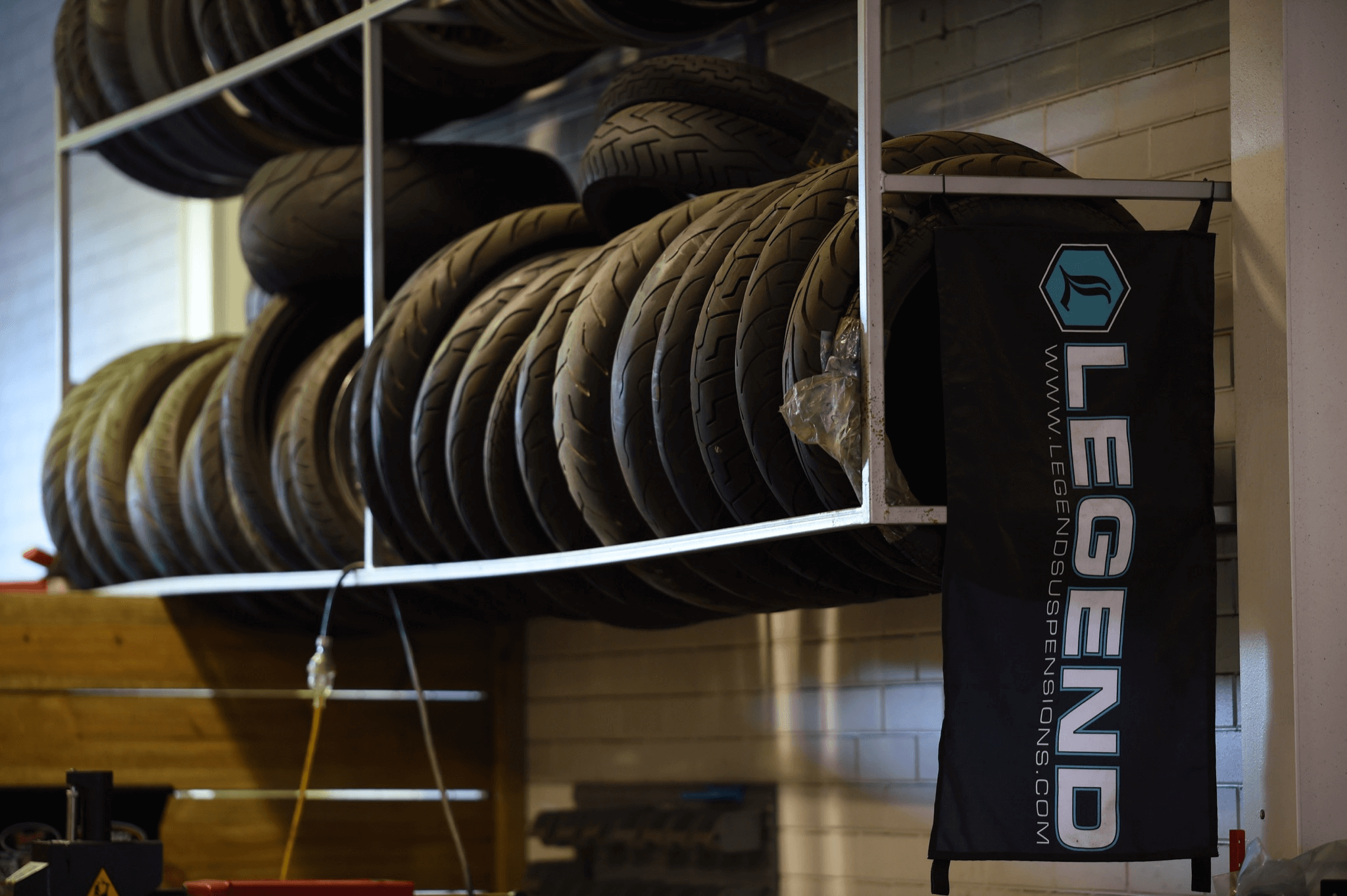 Get New Motorcycle Tyres at Taverner Motorsports
Protect your motorbike and yourself long-term with the range of tyres available at Taverner Motorsports.
Specialising in British, American and Japanese motorcycles, Taverner has tyres available for just about every make and model of motorcycle, including custom varieties.
The brands we stock include Performance Machine wheels, made in the USA and tested to ensure they hold their own in average daily riding conditions. And Renegade Wheels – high-quality and affordable custom wheels for brands like Harley Davidson. A selection of other top-notch brands, including Arlen Ness, Tucker, Barnett, Kuryakyn and more, means all the variety you could hope to find from a tyre shop.
On top of tyres and wheels, we also have original equipment manufacturer (OEM) replacement components for DIY bike builders and repairers: wheel bearings, seals, shims etc. Plus wheel weights, valve stems, inner tubes for tyres etc.
If you're looking for Brisbane motorcycle spares and repairs, Taverner has 40* years of experience both in the motorcycle industry and in the business of customer service. Decades spent working on bikes and perfecting our trade to the highest level have meant we can handle any challenge a bike throws us. Our time in the industry has also allowed us to build loyal, long-term relationships with our extensive network of suppliers and our customers.
These professional relationships have allowed us to source even hard-to-get spare parts from all corners of the globe, meaning more choices for our customers.
From bike servicing to bike restoration to building custom bikes, we have many solutions for the long life and safety of your ride.
Check out our full range of motorcycle tyres and get in touch if you have any questions for us. Whether you want to know, "can motorcycle tyres be repaired?" or you have another inquiry regarding motorcycle repairs in Brisbane, we're always happy to help.