This restoration was a second build for the customer, the first we completed in 1983 (Paul undertook that one – Joe was too young to be apart of that in the 80's) which was an A65 BSA, very similar to this resto, but this is the competition version with the close ratio gearbox and high lift cam set, among other things.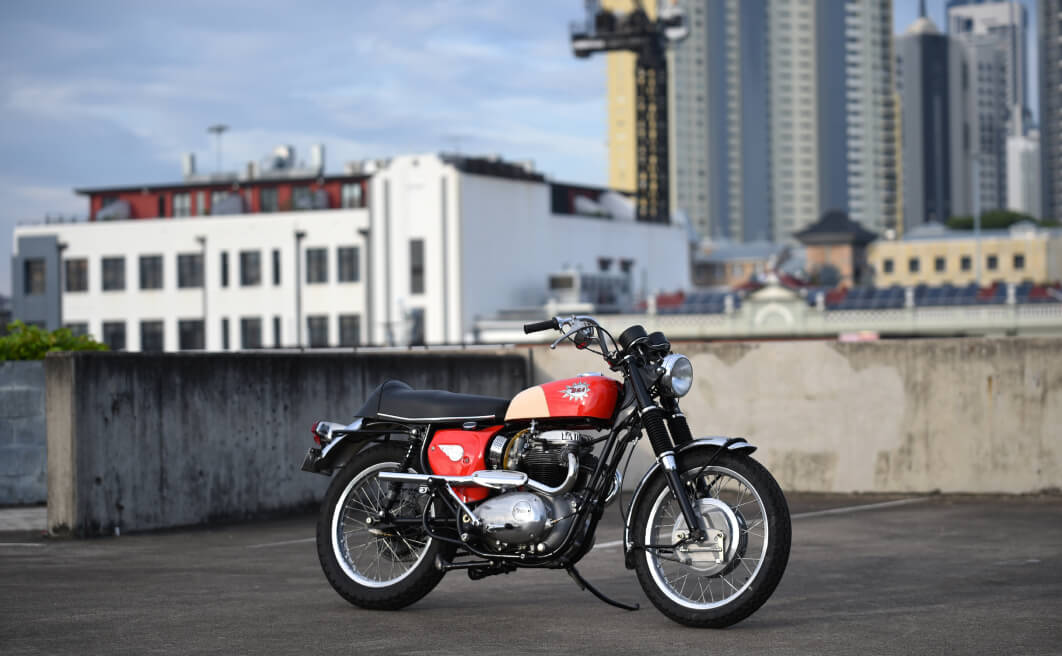 This new project started as several boxes of parts, most were borderline unusable but with a bit of love and attention we brought them back to life. The frame, for instance, was bent frame but we were able to straighten it out, prep it and have it powder coated, creating a base for the build. Several components on this bike were specific to the Spitfire/Hornet models, such as coil mounts and fold up footpeg mounts and unfortunately due to the age of the bike were no longer in production or able to be sourced. Luckily our team were able to fabricate these parts using reference from factory specifications to maintain the aesthetics of the bike and keep in line with how it would have left the showroom floor.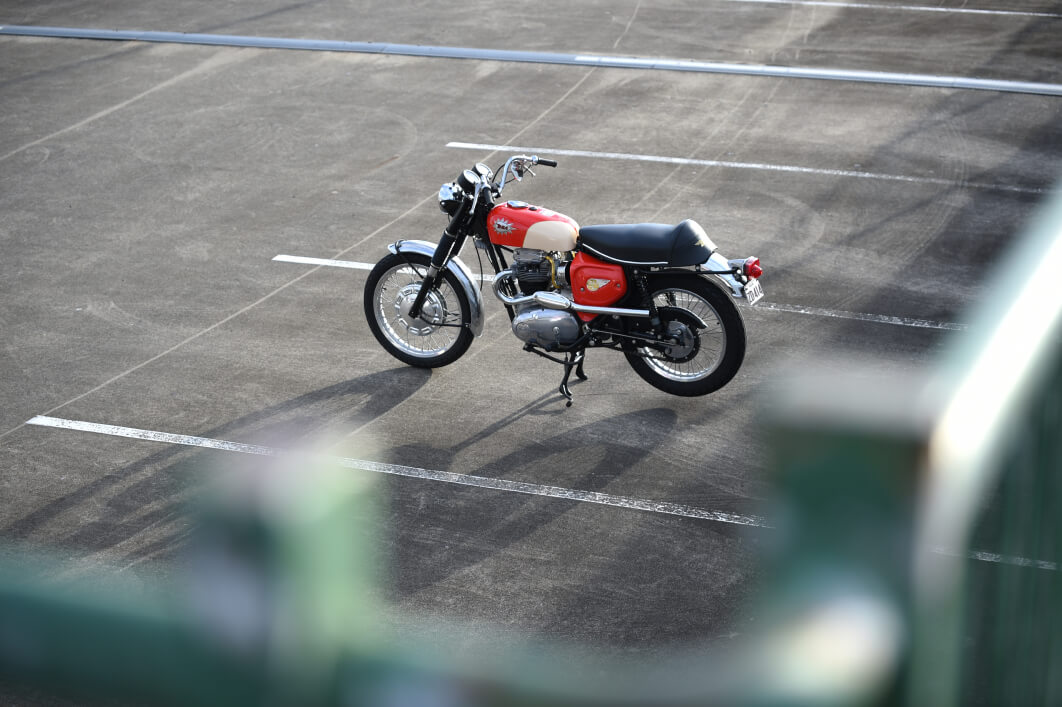 After many hours of sorting out break components and wheel hubs, Ash's Spoked Wheelz laced in a beautiful set of alloy rims and stainless spokes. To finish the look of the wheels we run a set of traditional K81 Dunlop tyres. Next we turned our attention to the engine and gearbox which started from the crankshaft up. Once the crank had a fresh grind and the conrods were resized the bottom end was ready for assembly. Our same process as always, everything is waterblasted, all of the covers are dressed and polished, all hardware is zinc plated. The same formula we repeat quite often on our early model restorations returns these beauties to their former glory. We had Lionel Otto Instruments rebuild the speedo to ensure we could keep the original unit in the bike. A brand new seat was sourced, along with a few other rubber components. The photos speak for themselves and we're very proud of just how well this restoration turned out.