What could be more exciting than finding the right motorbike for you? What about modifying it to make it even more unique and impressive, or even building a custom bike from the ground up?
When you embrace custom motorcycle parts and accessories and custom bike building, you can own a machine that truly reflects your tastes, preferences and personality – and looks like nothing else on the road.
Building your own motorcycle is an enjoyable, eye-opening experience that teaches you a ton about how motorbikes work. But doing the hard work yourself isn't for everyone, which is why Taverner custom builds motorcycles in our workshop. Whether you need the right bike or just the right part, get in touch with us. With more than 40 years in the motorbike industry, we can offer custom motorcycle parts and accessories and custom bike building that's completely legal, legit and awe-inspiring.
We Build Custom Bikes at Taverner Motorsports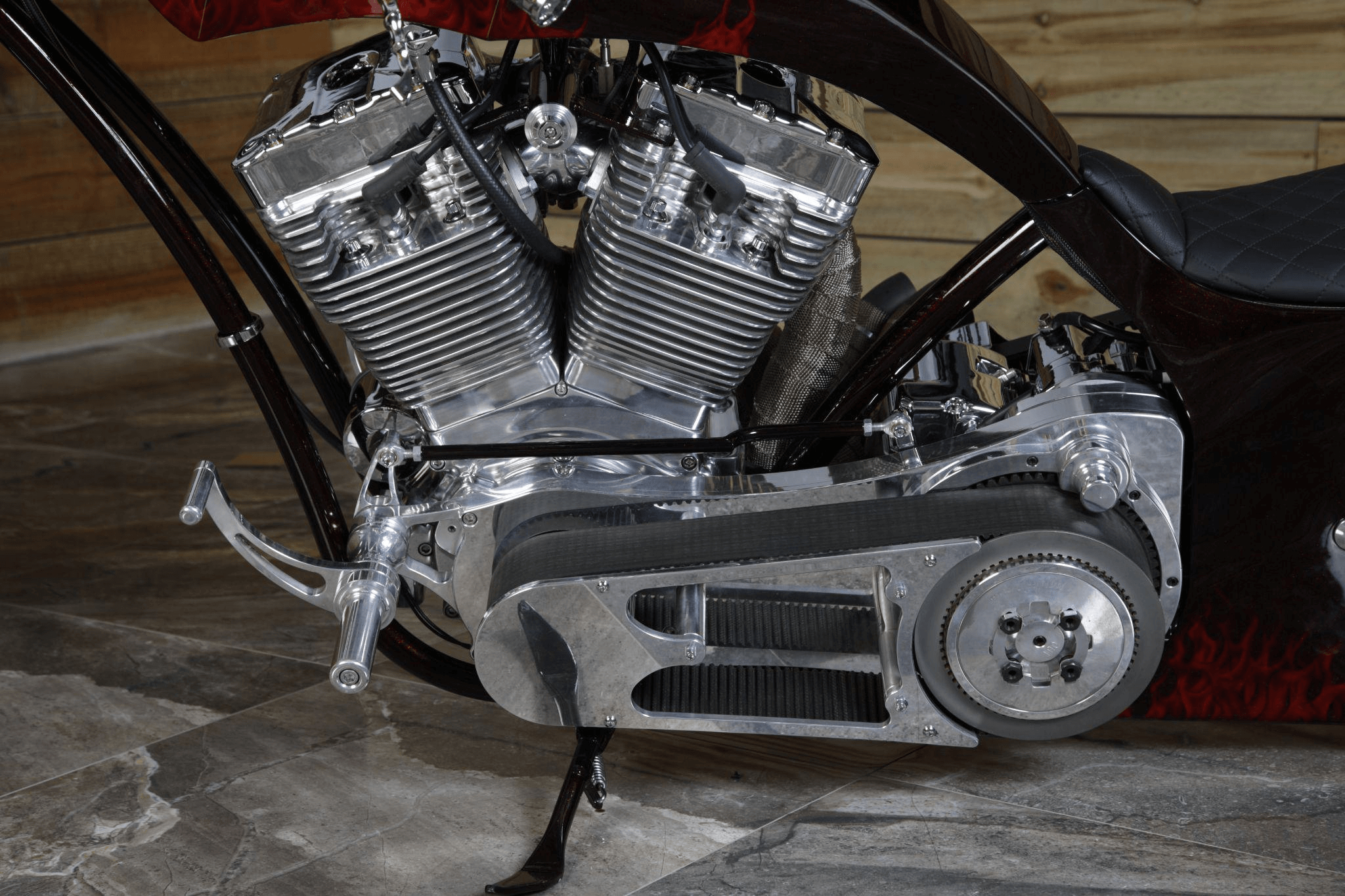 There's a certain peace of mind with knowing a true professional with real in-depth knowledge built your custom bike.
The Taverner team are not only specialists in British, American and Japanese motorcycles, but we can also use our skills in custom motorcycle parts fabrication to create just about any kind of component you could want.
With an engineer on call and extensive experience behind us, we can guarantee all the modifications we make are
100% legal
In accordance with Australian standards
In compliance with ADR regulations
Designed to maintain your motorbike's standards for rego and insurance purposes
Whatever kind of motorcycle parts you want, from handlebars to wheels, we can construct and customise them to fit your style of bike. And if you want a bike built from the ground up, we're happy to do that too. Find out more information about our custom builds and check out some examples.
Best Motorcycle Parts to Customise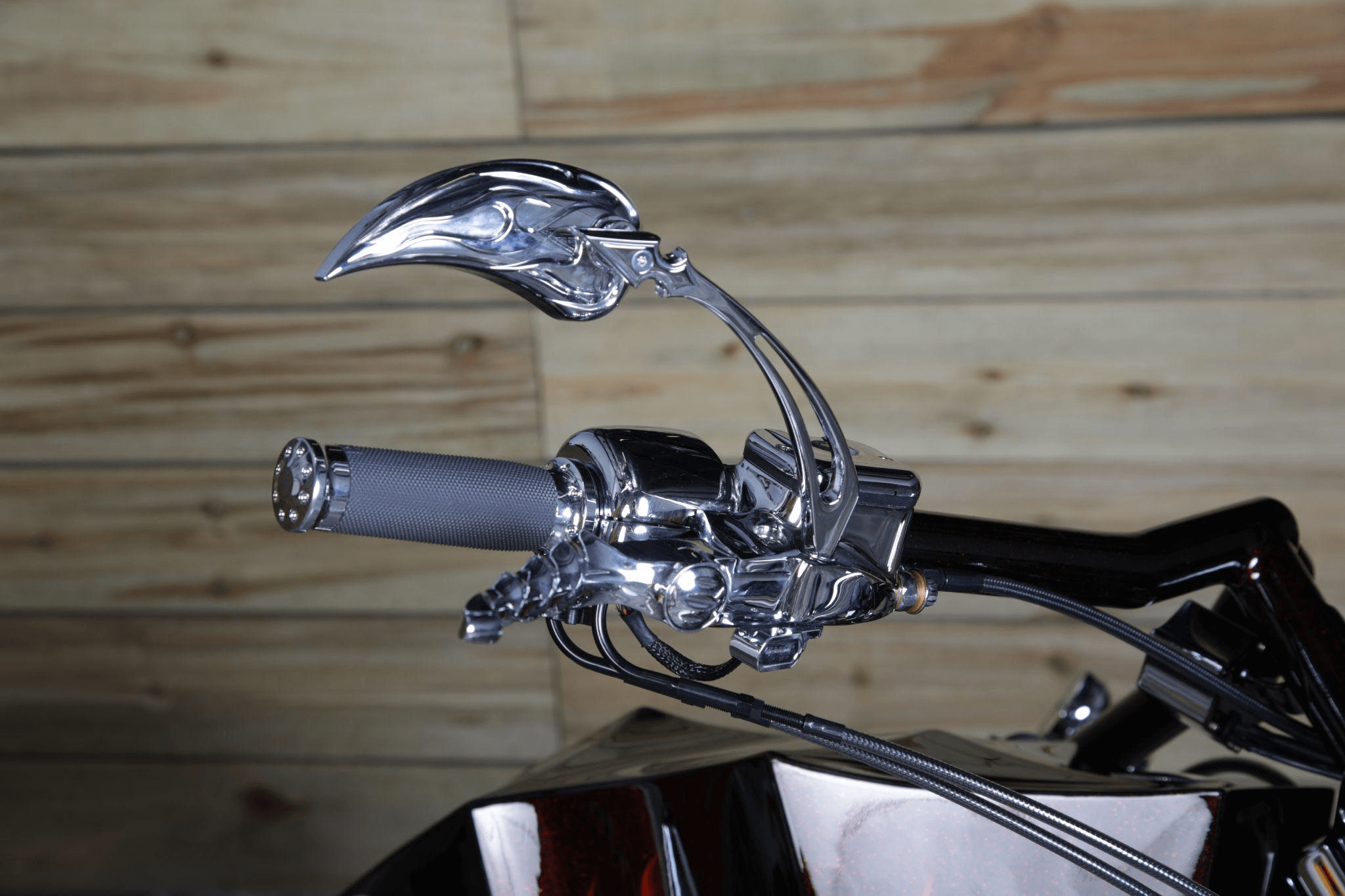 Custom motorcycle parts and accessories serve several purposes. They can boost your bike's performance, make it safer and easier to ride, and cause heads to turn as you whip down the street. Some motorcycle parts are powerfully effective at improving your bike's performance and look. If you're going to custom, here are some of the best bits to look into customising
Mirrors
Motorcycle mirrors come in all shapes and sizes and are one of the easiest (and most cost effective) ways to give your bike a unique look and feel. You can buy ready-made custom mirrors, that are an easy way to make your ride look more unique.
Exhaust systems
Custom exhausts can take your bike's performance to the next level by improving its horsepower and torque. They can also change your bike's sound, making it a bit more subtle or giving it some more grunt. As a bonus, they also tend to look dead cool.
Seats
Seats are an easy part of your bike to customise with satisfying results. Whether you want to make your bike more ergonomic (easier to reach the handlebars etc.) or more comfortable to ride, we can offer you plenty of options.
You can take your pick when it comes to customising your seat. Choose leather, suede and vinyl options with various colours, textures and stitch patterns.
Lighting
Among our custom motorcycle parts and accessories are headlight, tail light and indicator options so you can light up your bike your way and be easy to see in all kinds of conditions.
Benefits of Custom Motorcycle Parts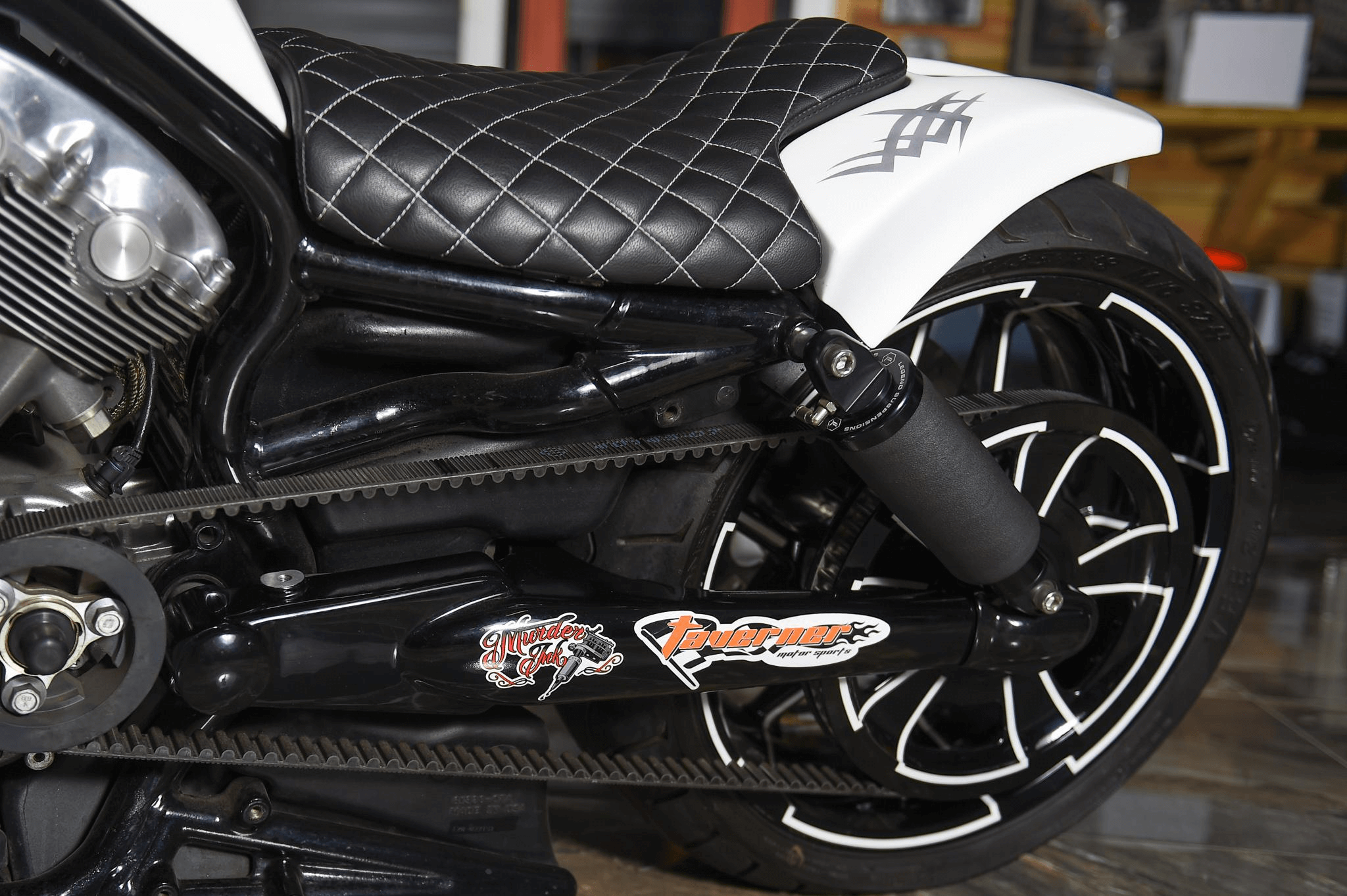 Why should you spend money on custom motorcycle parts and accessories? Not only does it improve your bike's aesthetic appeal and make it more unique, but it also has a few other benefits too. Advantages of custom motorcycle parts fabrication include
You can create something you know you can rely on
With a company like Taverner building your custom motorbike, you know we won't make any compromises on the quality and safety of the machine. We treat your bike with the level of care we'd have for one of our own machines, so you can find peace of mind that we've overseen the entire process of its custom motorcycle parts fabrication.
You can make it easier to take care of
Build your machine well, and you can save a lot of money on repairs in the future. You can also keep more cash in your pocket by choosing quality, affordable motorcycle parts. Of course, you don't want to go too cheap, but you also don't need to pay top dollar for ultra-high-end parts if you don't have to.
You can make it easy to maintain
Choose readily available parts, and keep looking after your bike and undergoing routine repairs – a lot easier in the long term.
You can learn a lot
If you choose to undertake motorbike maintenance yourself, it's a sharp learning curve but a rewarding one.
Best Motorcycle Accessories to Customise
Customising isn't just about the parts attached to the bike. You can also customise a range of accessories and gear, including
Helmets
If you've been having trouble finding a helmet that looks cool and fits your head comfortably, a custom-made helmet in the design you've chosen may be the solution.
Handgrips
Get your hands on custom-made, comfortable handgrips in the style and colour(s) you choose, no matter what kind of look you're going for.
Jackets
Sick of trying to squeeze into jackets that don't fit you properly or don't come in any kind of style you like? A custom-made motorcycle jacket is the solution, and you can pick and choose the material – leather, suede or something else entirely – and the colour.
Benefits of Custom Motorcycle Accessories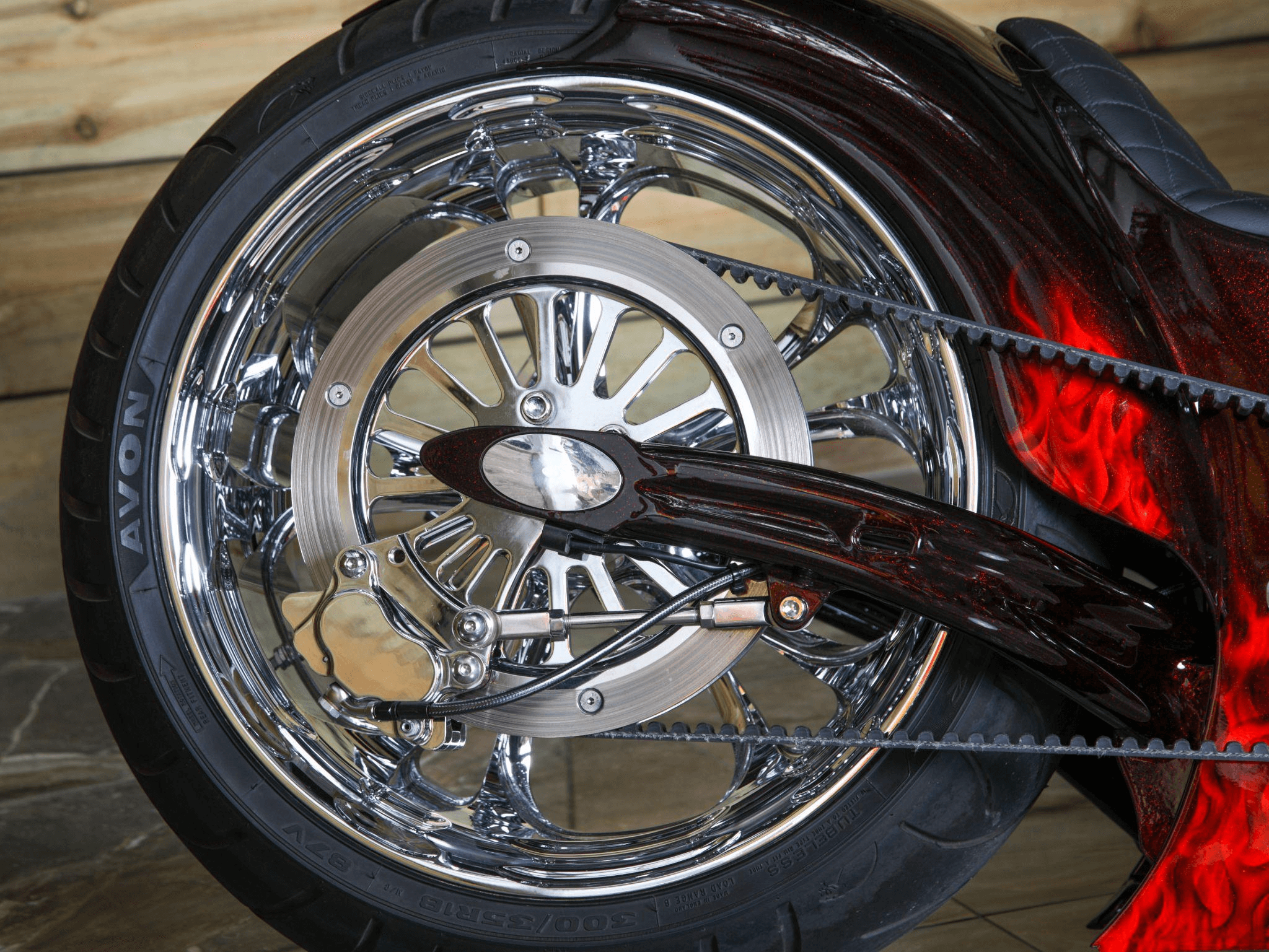 Designed and produced according to your situation and specifics, custom motorcycle gear and accessories save you the trouble of shopping around until you find the right fit. Get your custom motorcycle parts and accessories made precisely how you want them: nothing more and nothing less.
Get Your Custom Motorcycle Parts & Accessories at Taverner
For all your motorcycle part needs, including customisation; Taverner has you covered.
Our online parts store is one of the largest resources for bike parts you're likely to come across. And if you're in Brisbane, feel free to drop into our shopfront at 159 Abbotsford Rd, Bowen Hills, on Brisbane's north side and take a look at our stock in person.
Taverner is a long-standing family business who have been involved in the motorcycle industry for more than 40 years. Over the last several decades, we've built, raced, repaired and serviced countless motorcycles, building strong long-term relationships along the way with our customers and our network of suppliers. Our relationships with our business partners make any job easier, whether a minor modification or a fully-fledged custom build.
We're the kind of place you find the motorbike of your dreams. And if you can't, we make it for you.
Still have questions? Need particular motorcycle parts or got a custom bike design in mind? Get in touch with Taverner, and together we can get creative.