Do you have a classic motorbike that's due for repairs? Maybe you have a vintage model you've been meaning to restore for a while but haven't found the time yet. As you search through the bike workshops and repairers in Brisbane, you may wonder who's most likely to have the technical knowledge and the available parts for your bike's age, make and model. Which motorbike mechanic has the most experience with classic motorcycle repairs?
Classic motorcycles are an excellent investment. They cost less than classic cars, take up less space (obviously), and are fun to ride (but you already knew that). But like all mechanical vehicles, classic bikes inevitably end up due for repairs at some stage. Or a bike restoration may be required to get them back to roadworthy condition while keeping the vintage look that makes them stand out in a busy street.
Taverner Motorsports has been in the industry for so long that many of the bikes that were once considered classics were brand new when we first started working on them. Drawing on more than 40 years of experience, we provide repairs and maintenance of all kinds, from a motorbike full service (including vintage motorcycle service) right through to custom builds from scratch. We specialise in British, Japanese and American motorcycles from many different manufacturers and decades. Our meticulous knowledge of motorcycles is matched by the care we treat your motorbike when you leave it with us for classic motorcycle repairs.
What Are Classic Motorcycle Repairs?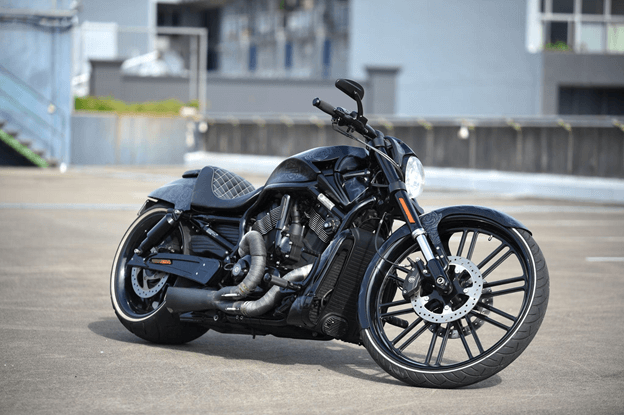 "Classic", "retro", "antique", and "vintage": these phrases come up a lot when describing old motorbikes, so it should probably come as no surprise that there's some flexibility to their official meanings. While some organisations claim a bike is only technically vintage if it was made before 1975, "classic" usually refers to more than just a time period. "Classic" can be just as much about a bike's style or look as it is about the year it was made. You can assume, however, that if a bike is getting called "classic", it lives up to a high standard of quality. You'll rarely hear anyone use the phrase to describe a cheap bike that's about to fall apart.
Classic motorcycle repairs are the jobs carried out on classic motorcycles to fix their faults and to help them perform at their best. These bikes might have parts that are hard to find these days, or they might require a motorbike expert with a deep knowledge of vintage machines. If you're looking for classic bike repairers in Brisbane, you're in luck. Taverner has that level of knowledge and can provide not only classic motorcycle repairs but vintage motorcycle services, including motorbike full services.
Common Motorbike Parts That Need Repairing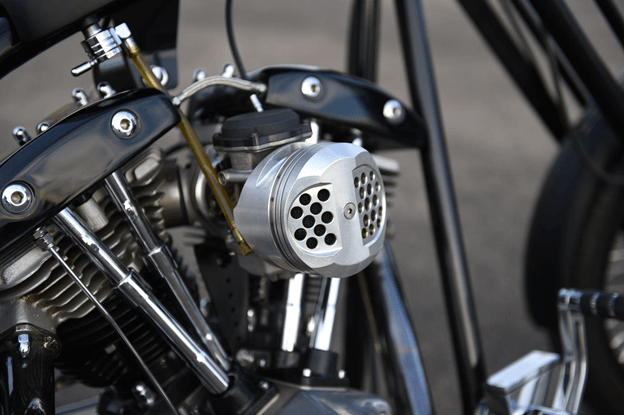 When it comes to parts that need repair, there are a few regular offenders that tend to give motorbike riders trouble from time to time. A few of the most common ones are:
Tyres
Your tyres and their appearance form a big part of your bike's overall "classic" look. Yet tyres are also one of the parts of a motorbike that most often need replacing. Taverner has tyres available from a range of top-quality brands that can help you maintain your bike's classic look.
Batteries
A lot of things can drain your battery while you're out on a ride, including a bad connection, corroded terminals, problems with the rectifier/regular or just an old battery in general. With our large range of batteries, Taverner takes the stress out of changing the battery in an older-style bike when you might not have the factory model to check.
Drive belt
A drive belt can last up to hundreds of thousands of kilometres, but it can also be damaged by rocks and other debris from the road. While damage to the centre of the belt may bide you some time, it will eventually cause the belt to fail, while damage to the side will likely rip it immediately. Taverner has drive belts for older-style bikes so that you can keep your bike on the road.
Brake pads
They may be a small thing and easy to overlook, but replacing your brake pads regularly makes a huge difference when it comes to stopping safely.
What Happens if You Don't Repair Your Motorcycle?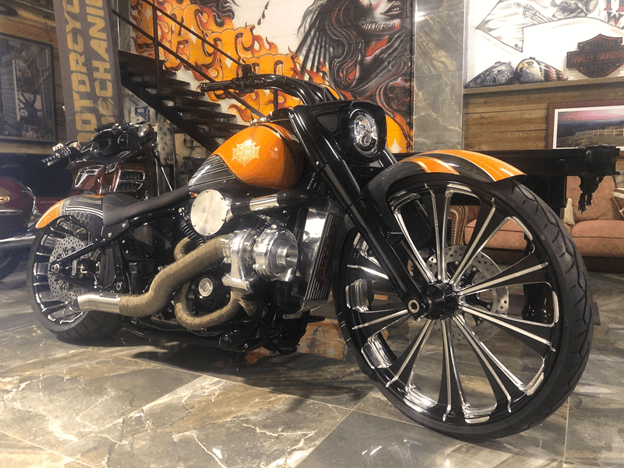 Skipping services or ignoring problems with your motorcycle just leads to more problems further down the line. It could even end with you writing off the motorcycle or –worst case scenario – in a fatal accident. Warning signs like rust, unusual noises, and poor braking are reliable indicators that you have a problem you'd better look into immediately. Luckily Taverner can offer a motorbike full service (including vintage motorcycle service) and classic motorcycle repairs to keep your machine healthy, strong and in peak performance.
Book a Service at Taverner Motorsports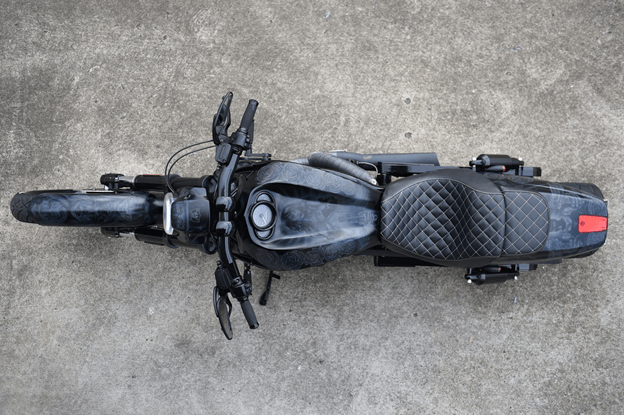 No matter what level of classic motorcycle repairs or servicing you need for your vintage motorcycle, Taverner can provide it. We offer vintage motorcycle service and other workshop services for any make and model of motorcycle. We offer everything from basic oil changes to motorbike restorations and classic builds from the ground up.
If you're in need of a motorbike full service, we carry out all the necessary works to make sure your motorbike is in top running order and to keep it running smoothly: changing the engine, primary and gearbox oils, replacing the filter, changing the spark plugs and adjusting the clutch, rear belt chain and throttle cables, among other services. At the end, we take your bike for a test ride and provide you with an easy-to-read condition report so you can keep on track of how it's running and what might need to be done in the future.
We also have a minor service that is designed to be used between our standard services and covers the basics: the engine oil, oil filter and spark plugs, plus a test ride and condition report.
On classic motorcycle repairs, Taverner can provide a whole range of other workshop jobs: insurance assessment and claims, tyre supply and fitting, general maintenance and repair work, safety certificates and detailing, among others.
We've been in the business for over 40 years, so by this stage, we've worked on just about every kind of motorcycle and gotten the job done many times over. From our early days in Bathurst in the 1970s to our current location at 159 Abbotsford Road, Bowen Hills, in inner-city Brisbane, our dedication to the motorcycle scene has been consistent.
Not only have we been working on our trade in order to achieve the highest level of quality, but we've also been building strong relationships with a worldwide network of suppliers. Our parts suppliers from across the globe and local paint, finishing and machinery partners make any custom or restoration build easier. They guarantee that regardless of your bike's age or what you want to be done, we have the right parts in stock – or else we can get our hands on them very quickly.
To book in for classic motorcycle repairs or to ask the friendly Taverner team any questions, get in touch with Taverner!