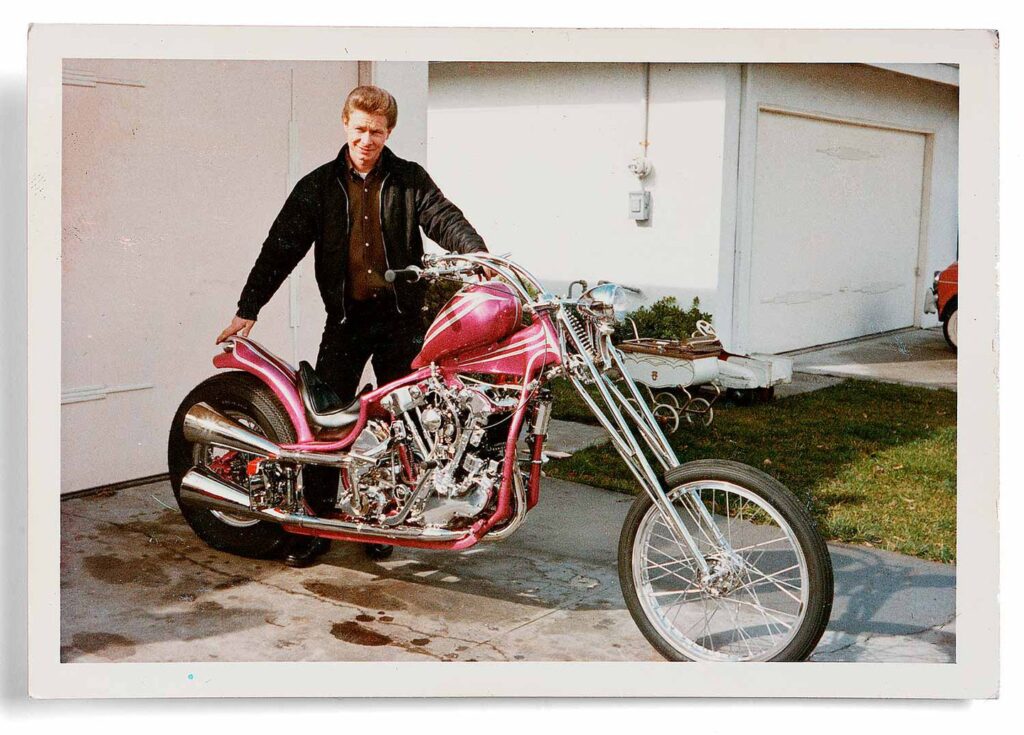 Getting to Know Arlen Ness
Since the 1960s, Arlen Ness's distinct look can be summarised as the perfect blend between outlandish paint jobs and swooping lines, topped with extravagant gold-plated details. The signature look he's known and loved for. Hailed as a master of creativity by fellow colleague Dave Perewitz, Arlen's designs have (nearly) always won their categories in competitions. Polarising to some, his motorcycles are accredited works of art that have changed the motorcycle community forever. Yet, despite his multiple accomplishments, Arlen's renowned humbleness went untampered throughout his career.
"To see a man, a family man, a builder, a pioneer, carry himself with respect and integrity will always draw a crowd. With a smile and a demeanor that commands attention all while humbly sharing his history, Arlen embodies the kind of spirit I hope to see carried on in generations to come." —Chris Moos.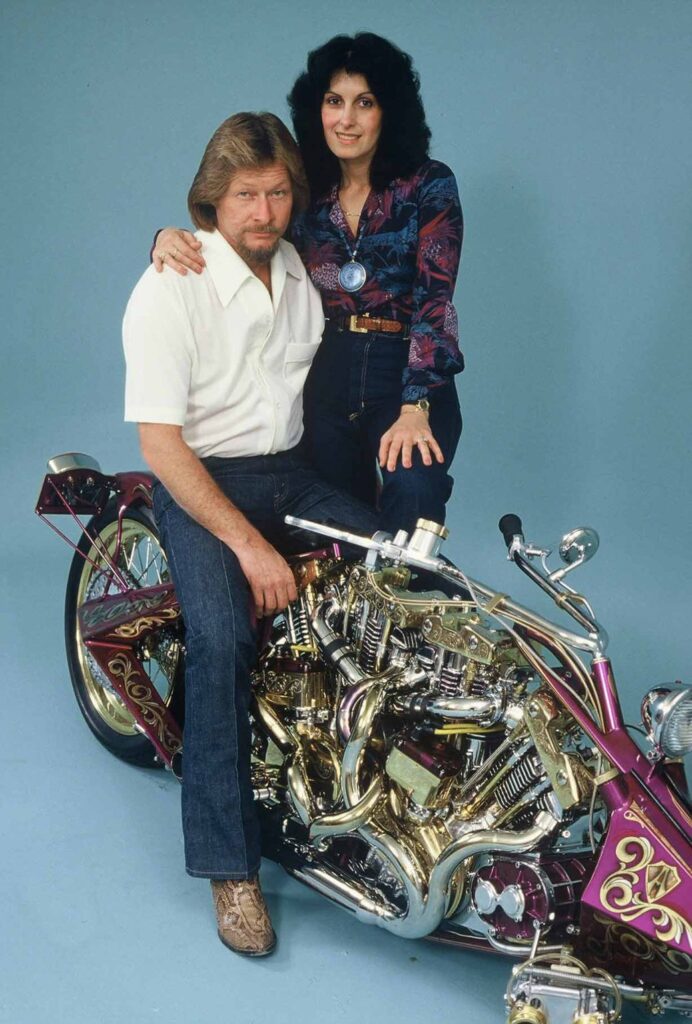 Arlen's Early Life
Despite his calm and collected Californian vibe, Arlen's Midwestern beginnings are the origins of his work ethic. Born on July 12 1939, Arlen is a native of Moorhead, Minnesota. However, while he was in the sixth grade, Arlen's parents Elaine and Ervin Ness, decided to move to San Lorenzo, California. Before his acclaimed career in motorcycles, Arlen worked as a post office attendant, a furniture mover and a pinsetter at his local bowling alley. A true jack of all trades. 
Later competing as a semi-professional bowler, Arlen seemed to master anything he laid his hands on. But, like many young motorbike enthusiasts, he was forbidden from riding motorcycles by his parents due to the negative connotation of bike culture during that era. Pregnant with their second child, Cory, and raising their two-year-old daughter Shei, Arlen's high school sweetheart, also wasn't fond of the idea. Lucky for the motorcycling world, this didn't stop the 24-year-old Arlen from spending his bowling league winnings (which was $300 at the time) on his first motorcycle. A 1947 Harley-Davidson Knucklehead in 1963. 
Although drawn to the custom scene, Arlen was a novice to biking, which meant his friend Charlie had to start up his suicide clutch. Struggling to ride it, Charlie ended up riding the bike nearly all of the way home. Met at the garage, Arlen's wife Beverly didn't waste any time slamming the door on Arlen after the first glance of his Harley, as well as refusing to talk to him for a few days. Their relationships, however, survived this minor hiccup for 59 years until Arlen's passing in 2019. Unknowing to the both of them at the time, it was that '47 Harley that would spark the beginning of something utterly great.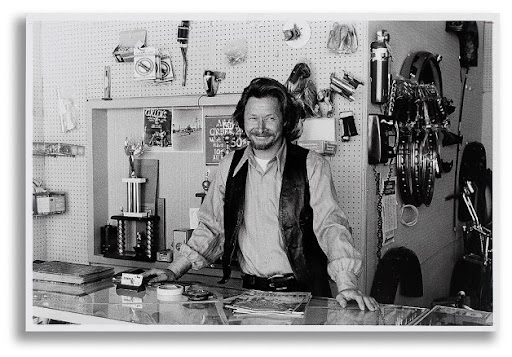 The Beginning of a Motorcycle Legend 
Arlen's love for motorcycles quickly grew as he rode his Harley everywhere he could. He was making friends with other riders on the motorcycle scene along the way. Now fully entrenched in the community, Arlen spent time in Harry Brown's Hayward garage. The hub where Harry painted bikes on the side. Here, he assisted Harry with painting bikes, learning everything he could about the art form. While working on Harry's customer's bikes, Arlen developed his paintwork, graphics, and iconic flaming technique. Arlen would later custom make his first Harley-Davidson, which would pave the way to his love of tinkering with motorcycles. 
After customising his Harley-Davidson, it won a contest in which the bike was just as quickly dismantled to be rebuilt and reentered into annual competitions. However, it wasn't until the Oakland Roadster Show that happened every January that things started to accelerate. After the 1977 show, his bike, ironically known as "Untouchable", won the "Show of Shows". Inspired by his capabilities, Arlen acquired a second bike to customise, which would later win more competitions and win the attention of the press and published magazines.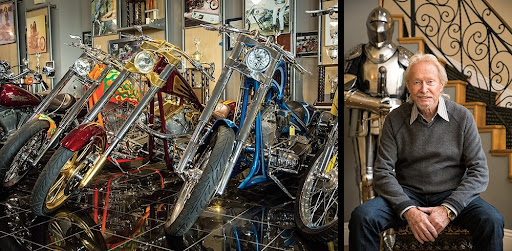 Career as an Established Designer
Although Arlen admitted to not being a natural-born businessman, he understood his customers. Arlen knew that the everyday bike enthusiast you'd come across could not afford an entire Arlen Ness custom bike. However, he recognised that they could afford parts like handlebars, mirrors or grips. Arlen's handlebars rose in demand at record numbers after appearing in magazines. As his first product offering and success, Arlen knew he was onto something. As his name quickly became synonymous with his unique painting style and line of custom parts, Arlen expanded to a larger storefront on East 14th Street and a head office in Dublin, California.
"Arlen is the King, and there is no denying that. He is the master of creativity and always has the coolest ideas and is a total trendsetter." —Mark Blackwell.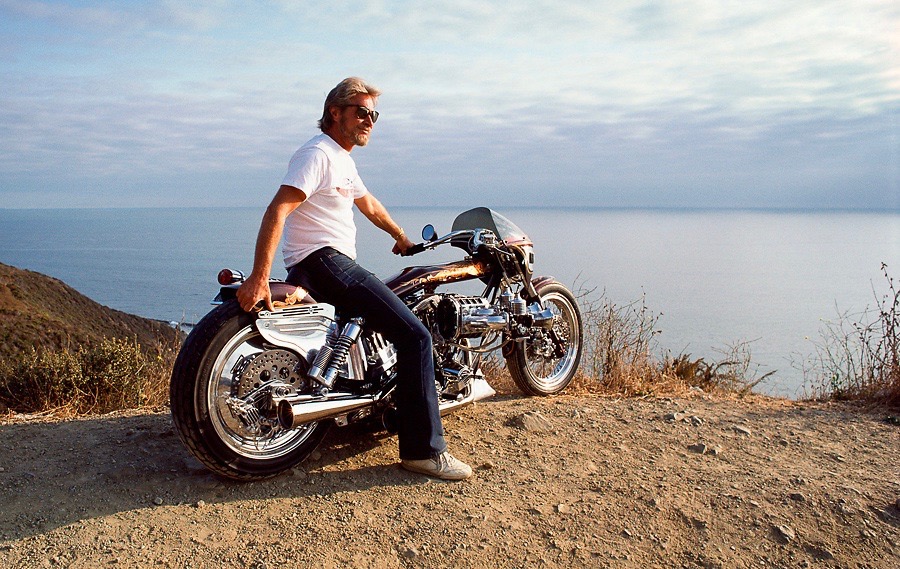 Here he would create the celebrated and popularised bikes that would continue his notoriety in the industry. Even when custom bike building was going through relentless struggles, Arlen produced new custom bikes that enthralled the media and public. These bikes would be displayed at bike shows and featured in magazines. In the early 80s, his custom model was captured on the cover of a magazine, which catapulted his career further. Since then, Arlen continued to create outstanding customs year after year. 
Throughout the process, Arlen knew he needed outside assistance to achieve his vision. As his business was also small, outsourcing from the best in the industry meant Arlen's capabilities were unlimited. Arlen's business flourished with help from Bob "Mun" Munroe, Jim Davis, Danny Gray, Jeff McCann, Horst and Dick DeBenedictis. With the help of a talented team, Arlen created the slogan "Quality Motorcycle Parts from California Craftsmen". His dedication to transparency and recognition cultured a community of hardworking designers who strove to create the highest quality bikes in the industry.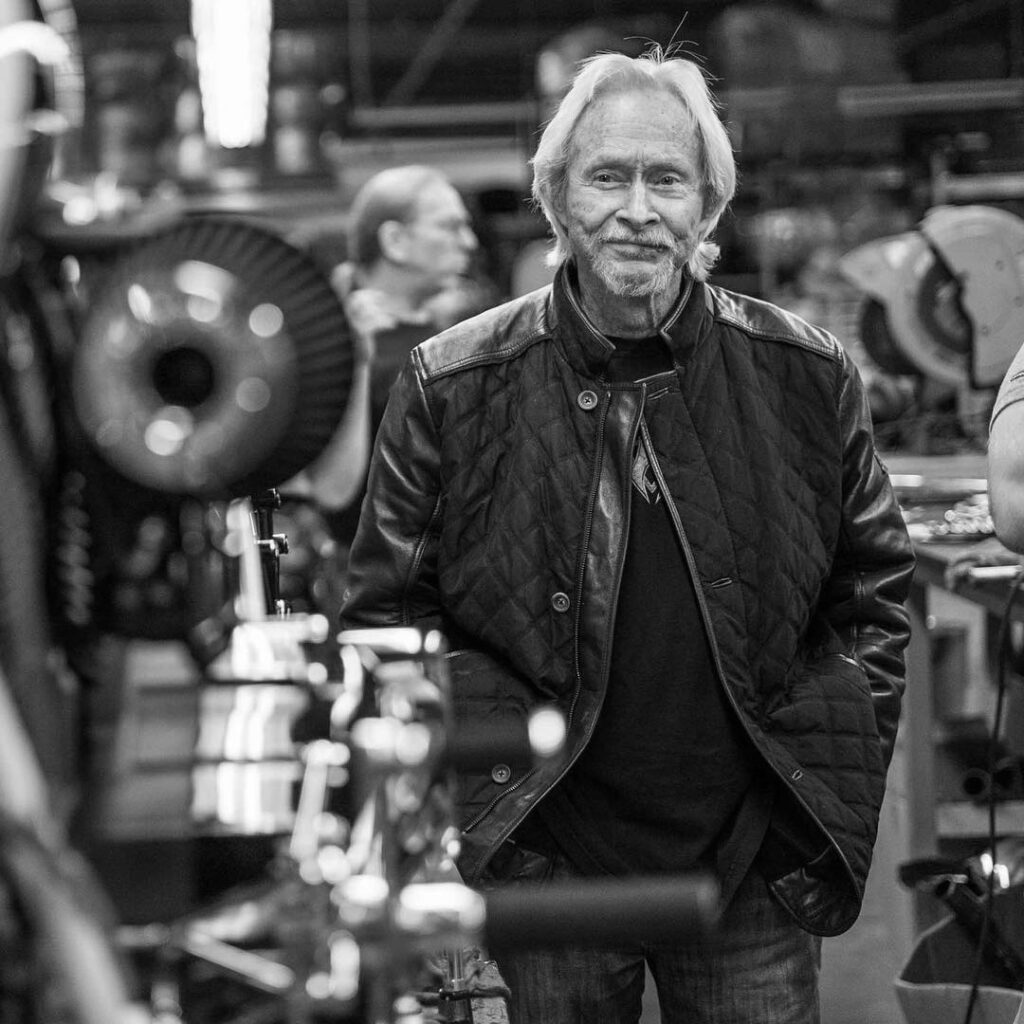 Arlen's Legacy Today 
From motorcycle club gatherings to creating accessories and custom painting of bikes, Arlen's winnings, publicity, and outstanding designs forged his custom parts empire almost overnight, which would later be fast-tracked by his son Cory. Present-day, the offices continue operation in Dublin, California. Decked with Arlen's creations throughout his lifetime, you'll also find articles and accolades that pay homage to his life, passion and accomplishments. His daughter Sherri and Grandson Zach hold the keys to the estate, and his Grandson Max builds bikes. Recognised as a talented and established custom bike builder himself, Ness's son Cory who has worked more than 30 years for the business, continues to run the day-to-day operations. Arlen Ness, Inc is truly the gold standard of a family-owned and operated business. 
After a fast and exciting life full of motorcycling, friends and family, Arlen chose to retire to his house surrounded by loved ones during his final days battling cancer. Celebrated for his unique painting style and line of classic customised motorcycle parts, Arlen may no longer be here. Still, his name, bikes, and business will live on through his iconic bikes that have influenced the next generation and team of talented designers. But also in the qualities of hard work, dedication and honesty he installed. A trendsetter and family man with humble beginnings, Arlen Ness, remained a man of integrity throughout it all.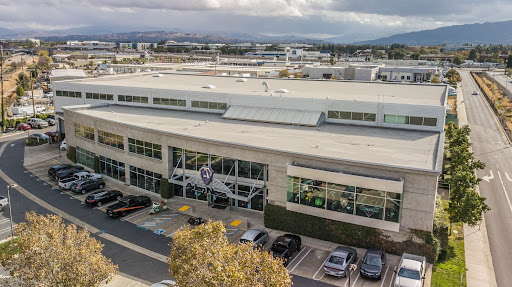 How Taverner Motorsports Can Help You
Since 1975, Taverner has prided itself on innovation, passion and dedication. With an extensive library of parts, worldwide suppliers, local paint, finishing and machinery partners, Taverners custom build and restorations are one of a kind. Known throughout Queensland as trustworthy and the best in the business, we live up to our name by only using the best. As a result, we guarantee our customers will receive the highest quality services.
To learn more about our workshop services, you can contact us at your convenience by calling 07 3148 5288 or requesting a quote online. Want to keep up with all things motorbikes? Taverner's Newsroom is the home base to visit for all things custom builds, restorations and bike history. Whether it's helping you achieve your custom bike vision or a straightforward service, the Taverner's team look forward to hearing from you.